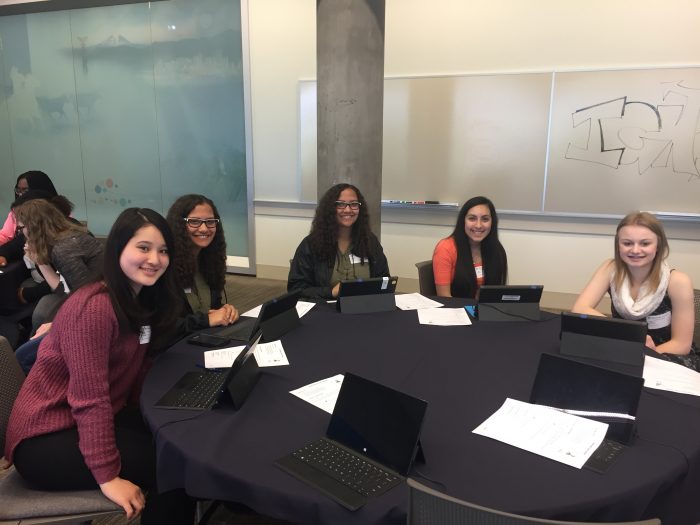 We had a great field trip to Microsoft on April 27th! 17 young women from GK attended along with others from Bethel, Challenger and Spanaway Lake HS. We were greeted by a Microsoft host and employee of 20 years. The students participated in a fun coding activity and there were several Microsoft volunteers helping as they completed the activity. Pizza and drinks were served for lunch. The last portion of the event was a wonderfully diverse panel discussion. Seven female Microsoft employees shared their backgrounds and wonderful insights into life at Microsoft. The students were able explore and ask questions that they would not normally be able to do. Afterwards each of the students received a Microsoft goodie bag, which was quite popular. All the GK students said this event made them more interested in STEM fields.
Thank you to every employee who helped create this amazing day and to each volunteer who gave their time and shared their stories to inspire girls!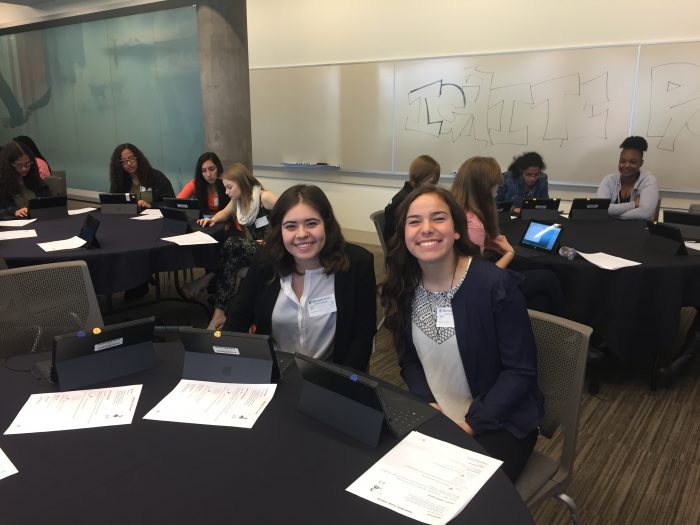 Here are a few more comments from the girls:
The panel was reassuring that CTE isn't only for men.
I liked the diversity of the panel and how authentic their stories were.
I'm feeling better about my major knowing now there are women who do the same.
It inspired me to be more confident.
This was really good all around and I enjoyed it a lot!
The interactive part of the event was definitely a highlight since it let you get a taste of that world and some of the current possibilities accessible to me. I also liked the variety of volunteers even including an intern.