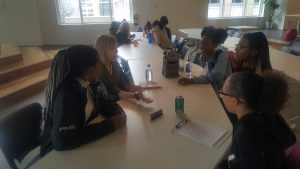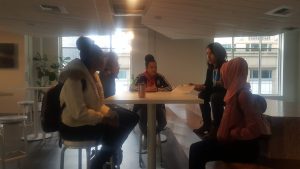 Thank you IGNITE for sending Federal Way Public Schools Decatur High School scholars to  MOZ. Nearly 30 young ladies got the opportunity to work on real world problems with MOZ CEO Sarah Bird and some of her team members.
They worked in small groups and presented their solutions on issues of diversity, marketing, community building and more.
Some of the scholars had never been to downtown Seattle. Some had never visited a business office before.
100% of scholars reported that to be more interested in STEM.
-Charissa Eggleston, Federal Way Public Schools