Microsoft Mobile Coding Lab Workshop | Wednesday, February 27, 2019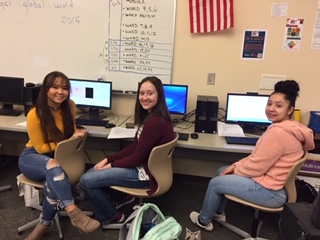 We had a great experience with the Microsoft Mobile Lab Workshop this week!  It was our first time participating, and Liz Bander and Uma Maheswari Anbazhagan- the Microsoft representatives- were great.  We started out with the coding project, using SmallBasic.com.  It was easy to follow and very fun to see the outcome of the coding!  The girls seemed to have fun with it and were amazed to see their "turtle" move across the screen because they had told it to!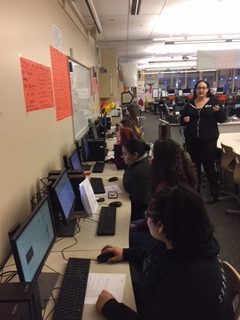 Following the coding project, we settled in for some great discussion time.  Liz and Uma shared their stories of how they got started, and how they ended up in a job in Technology.  The girls had a lot of great questions.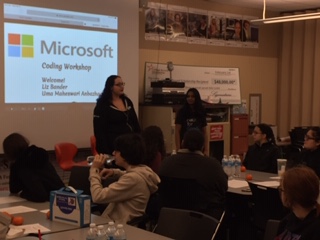 Thank you to Liz and Uma, who made the long trek down here!  The experience and perspectives shared was very valuable to our students.
Kelly Woyak, Career Specialist | Graham-Kapowsin High School
After attending this event:
Here's what the students enjoyed most:
"I enjoyed how passionate the speakers were. It showed me that it might be hard but if you're really into it then it's worth it. Even if you don't like something, you can learn from it."
– 11th grade
"I never considered this field, but after practicing it and listening to their own personal stories, I am more interested. I thought the coding was really fun and it was fun to see what I can create."
– 11th grade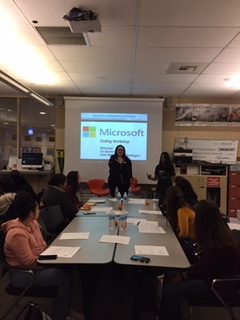 "I loved hearing the journey they took to get there. It inspired me to do new things."
– 9th grade
"It was fun to learn how to code."
– 9th grade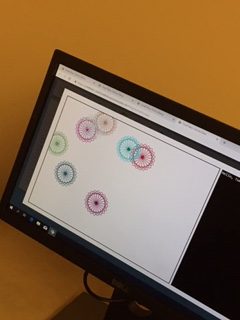 "Using Small Basic! When my turtle didn't move it really made me want to figure out why it wasn't working, so problem solving!"
– 11th grade
"I REALLY enjoyed almost everything. I was thinking about this career since freshman year and has inspired me to thoroughly want to do this. I love all of the personal insight and all the inspirational feedback you presented about college."
– 11th grade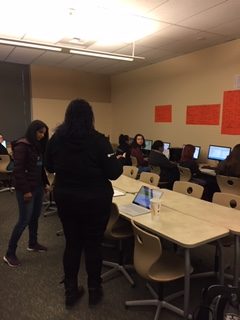 "Coding with Small Basic was fun, the speakers had inspiring stories."
– 11th grade