At Thurgood Marshall Academy High School on March 13, 2019, we were honored with the presence of Diana Haas, Head of Sales, CPG with Dolby; Haley Sayres, Cybersecurity Product Manager at Expanse; Adi Gigi, Staff Product Manager at Tesla; and Ann Holmes, PhD Student in Ecology at UC Davis. It was the high school's inaugural IGNITE Worldwide event! Ann led the girls in a Maker Workshop and despite technical difficulties, discussed with the girls what a Wildlife Camera Trap was and how technology can help us learn more about the world around us and how to better protect it. STEM is a great career for those who want to make the world a better place for humans and animals alike.
The panel of women working in STEM was full of inspiration and advice for the girls. Thank you for telling your story!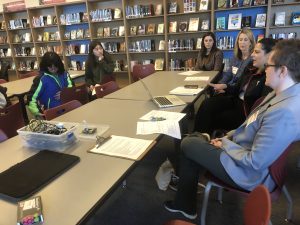 I'm so grateful for the generosity of our volunteers who gave so freely of their time and traveled so far to be here on this inspirational day. Thank you for sharing your experiences to inspire our students. It's through your thoughtful advice that girls can see themselves building these careers and choose classes and clubs to enrich them on their journey.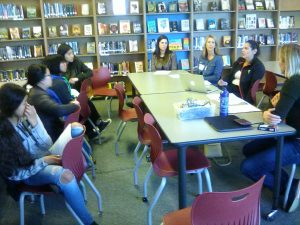 After attending this event:
Here's what the students enjoyed most:
"Something that inspired me was the fact that most of them failed at some point but that didn't stop them, instead it made them work harder." – Grade 10
"Don't be afraid of failure, just try." – Grade 12
"I like to hear the stories from other women grow on their journeys and they are all inspiring." – Grade 12