On March 12, 2019, female students from Franklin High School went on a field trip to Hulu!
All 18 students who visited had a fun and educational day, thanks to Wendy, Piera, Tanya, Tiffany, Christina, and Tracy!  We started the day with a tour of their office (Happy 11th Birthday Hulu, by the way!) and it seems like a great place to work.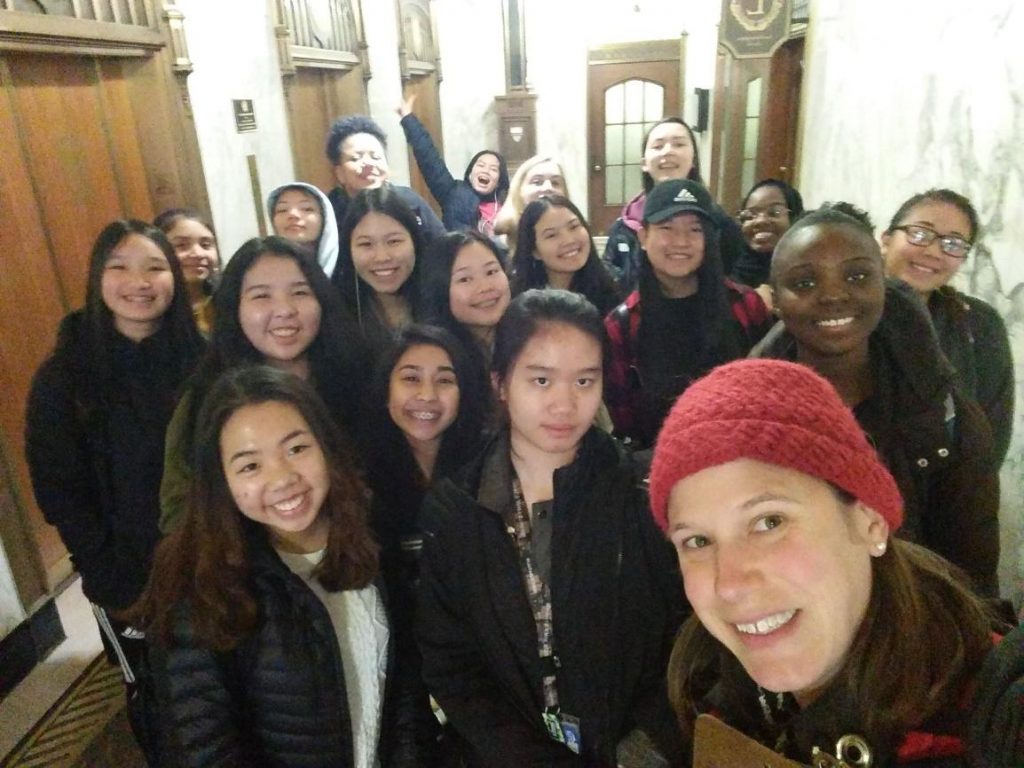 The girls then got to a hands-on activity about product design and development, and also got a chance to practice their presentation skills in front of a group. The day also included a career Panel from professional women in STEM at Hulu. Girls heard about different experiences from women who work in STEM, and got to participate in a Q&A session with the speakers.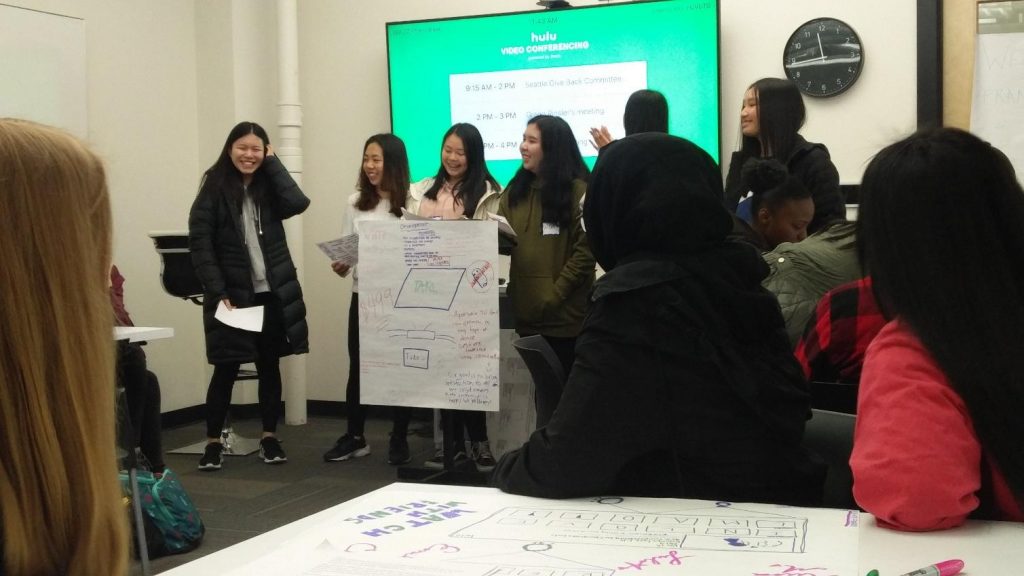 Thank you to the wonderful team at Hulu for hosting girls from Franklin High School! 
After attending this event:
Here's what the students enjoyed most:
"I enjoyed the product development activity, and the Panel inspired me because it showed me the different paths and options in the STEM field."
– 10th grade
"I enjoyed the activity of creating our own product. This inspired me to start thinking about my future more."
– 10th grade
"The first activity in making a product brought our ideas together."
– 9th grade
"I enjoyed working with my group on creating a new product. I also enjoyed listening to the Panel talk about their passions. I liked seeing the office environment at Hulu."
– 10th grade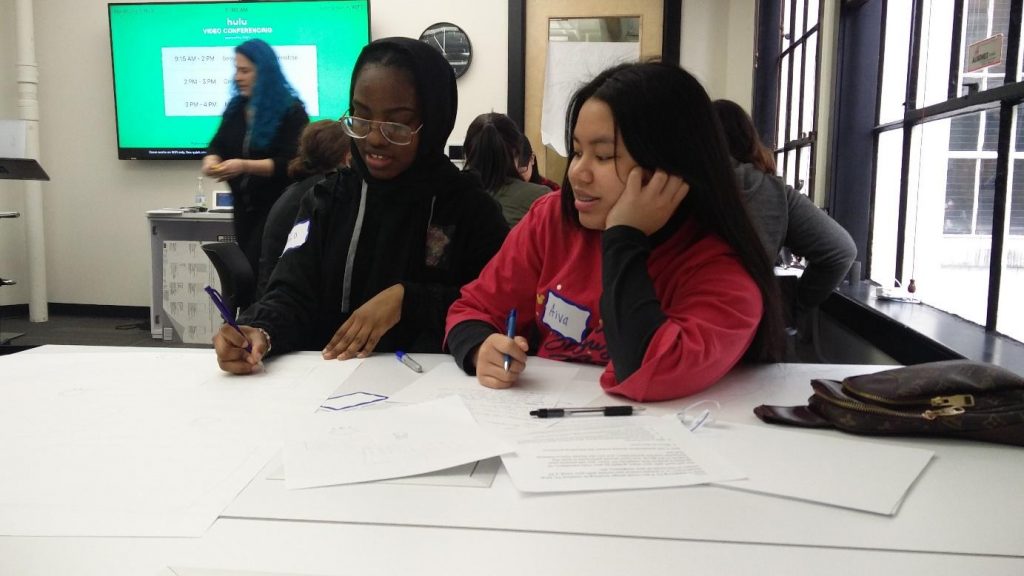 "I enjoyed designing a new technology to watch TV. To learn about different parts of Hulu inspired me to work in the technology field because it seems like this would be a stable environment to work in."
– 10th grade
"As we did group activities, it inspired me to collaborate more."
– 9th grade
"The group activity inspired me to come up with new innovations."
– 10th grade