Tuesday, April 23, 2019 | Tyee High School at Redfin
A group of about 20 Tyee HS female students visited the Seattle-based brokerage company, Redfin, at their downtown Seattle offices on Tuesday, April 23rd! 
The Redfin team warmly welcomed the students into their space, and then split up into smaller groups of four. These smaller teams were led by Redfin computer software engineers, designers and coding volunteers. At the beginning of the work session, students were encouraged to think about their personal interests and how they use different social media platforms and websites on a daily basis. The Redfin team then introduced themselves, and the work currently being done at Redfin. Members of the team also shared why they choose a pathway in the STEM field and their own personal experiences in these careers.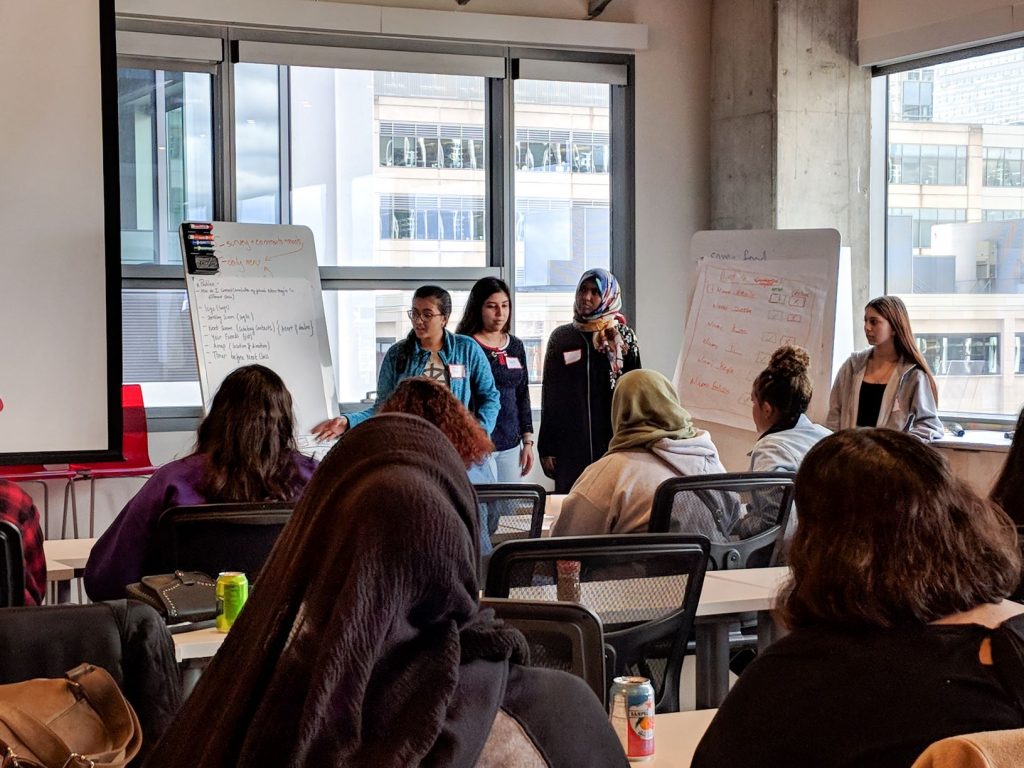 After introductions, students learned about the concept of "user friendly" web design and how it influences developers. The concept informed brainstorming for students to share which issues are important to them and their peers. Volunteers from the company supported the execution of the work sessions by supporting and asking students critical questions to inform their work. The girls came up with the original concepts and literature for a website and/or mobile application. Students were encouraged to create, interact, and engage with their team members. They also got to practice presenting their own original ideas to one another.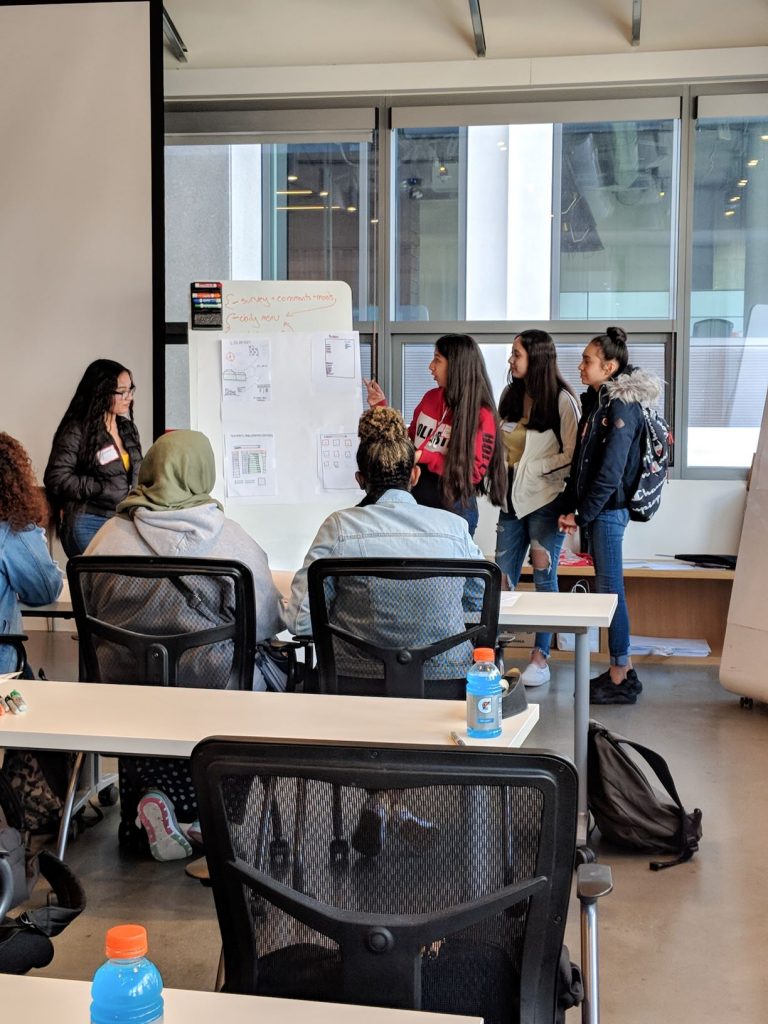 The last part of the day ended with a wonderful lunch and a Panel of women in STEM at Redfin who shared their stories, and about the work they are currently doing in the company. Students got to ask them questions ranging from salary, experience, what steps it takes to work in the company, to what their everyday work life looks like!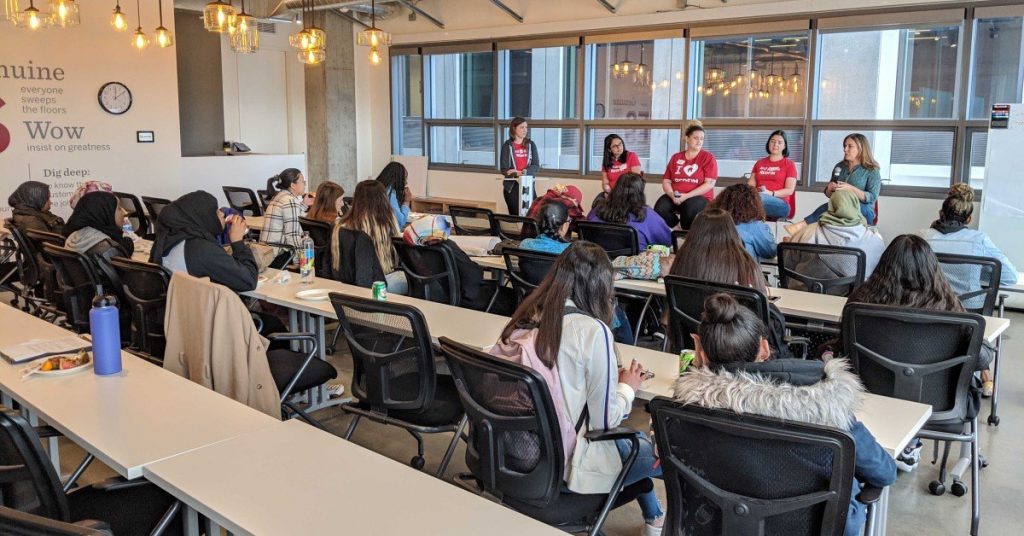 After this inspiring day, students walked away with insight in the tech field and the wage/gender/diversity gaps. They also learned how Redfin is actively addressing this to hire and practice diversity and inclusion. The Panel reminded students why the tech field needs them to become the next leaders!
A huge thank you, to Redfin and the amazing volunteers who made this experience possible for our female students from Tyee!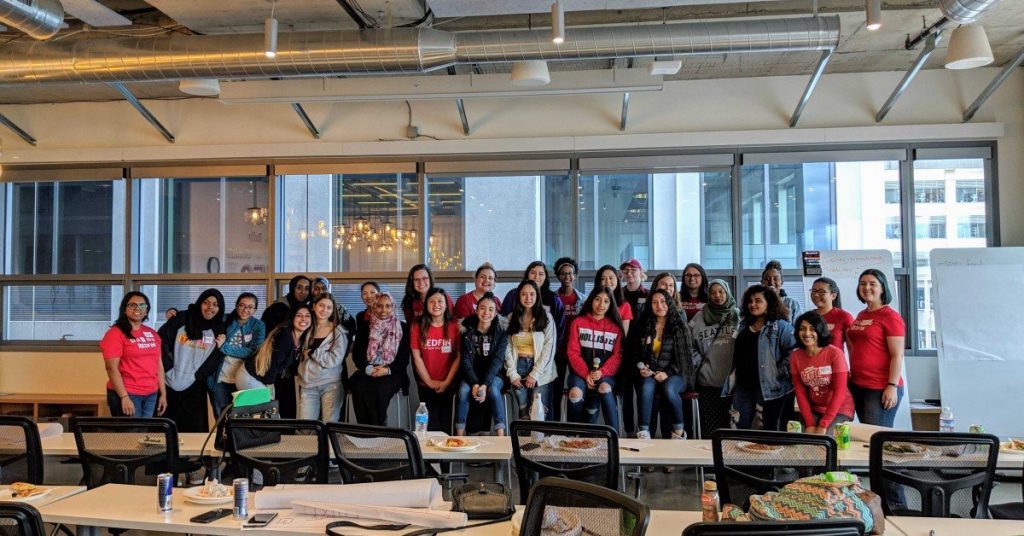 After attending this event:
Here's what the students enjoyed most:
"I enjoyed the group work (mobile app making). It taught me how important group work is and that there is always a problem that needs a solution."
- 12th grade
"The Panel, beginning activity, and knowing how flexible and accepting the company is!"
- 12th grade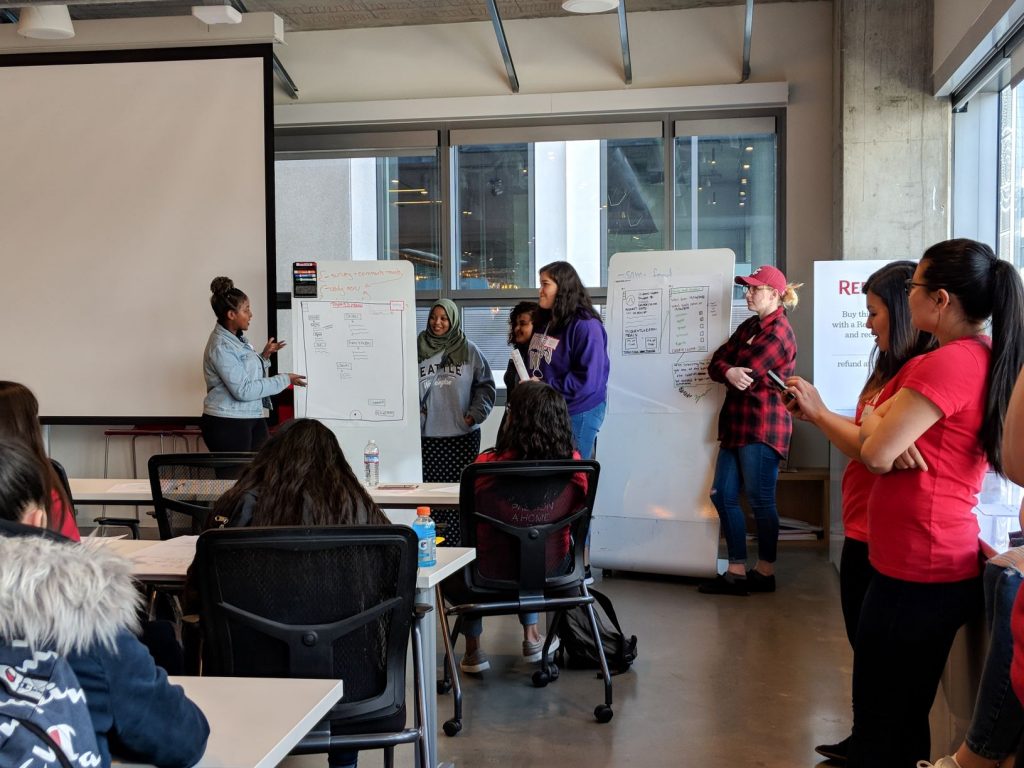 "I liked the panel where they answered questions."
- 12th grade
"Today's highlight was working in groups to create an app."
- 9th grade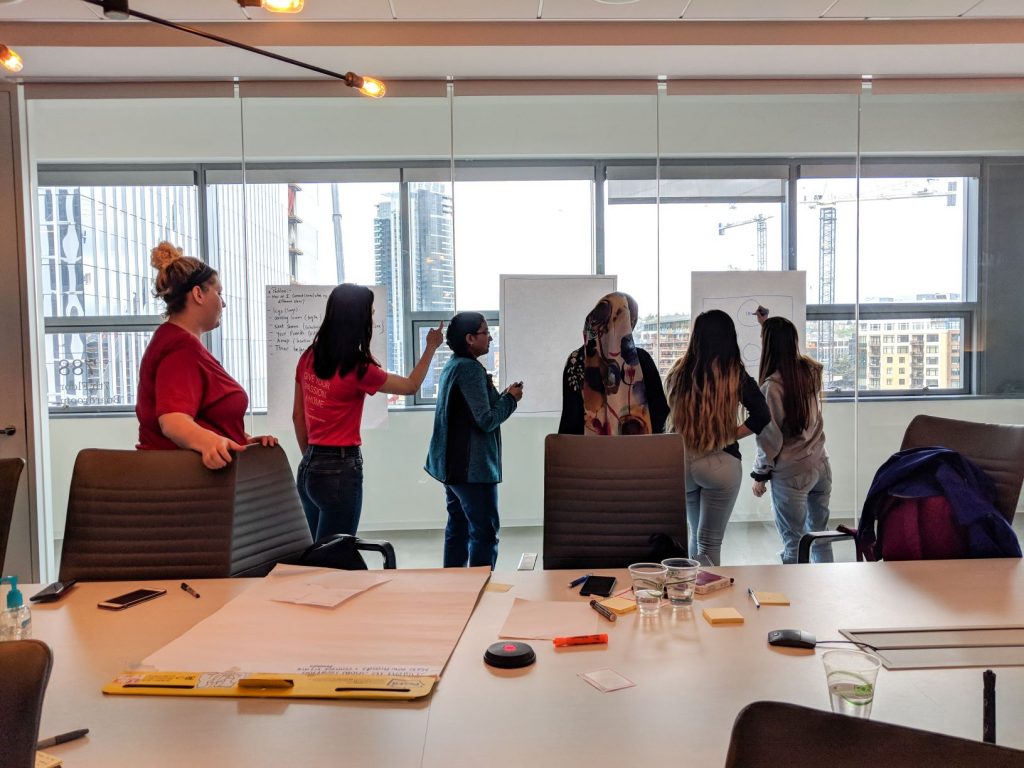 "The Panel because I was able to ask the questions I had."
- 11th grade
"I enjoyed everything, the Panel especially."
- 12th grade