Tuesday, April 23, 2019 | Nathan Hale HS and Ingraham HS at Blink UX | by Cindy J. and Jessica M. 
This week, female students from Ingraham and Nathan Hale High Schools visited the downtown Seattle offices of Blink UX! Blink is a research firm focusing on human-centered design. Blink's clients are from NASA, Microsoft, Amazon and Facebook, to name a few. Students immediately noticed the upbeat, modern vibe of the offices and the amazing view they have of Elliott Bay.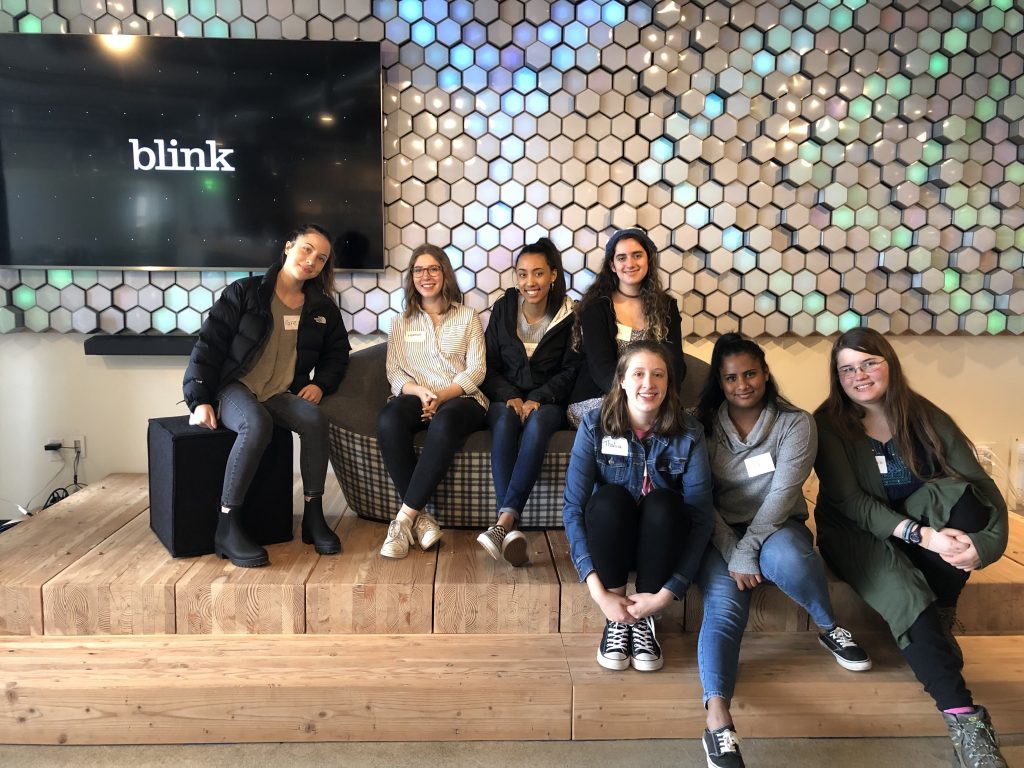 At the beginning of the presentation students were asked to think about the following questions. Their responses would be shared at the end of the day: What surprised you about the industry? What surprised you about the speaker's career path? What do you want to learn more about?
As students listened to speakers, who presented both in person and via Skype from their San Diego office, they were surprised at the backgrounds and degrees these women in tech had. Expecting to hear much about the Math and Science part of STEM, they found that many of the women majored in Psychology, Socio-linguistics and Communication Studies. Many speakers also took a gap year, traveling to other regions and countries. The message of "no experience goes unused" encouraged students to try a variety of things, as they search out their own career path!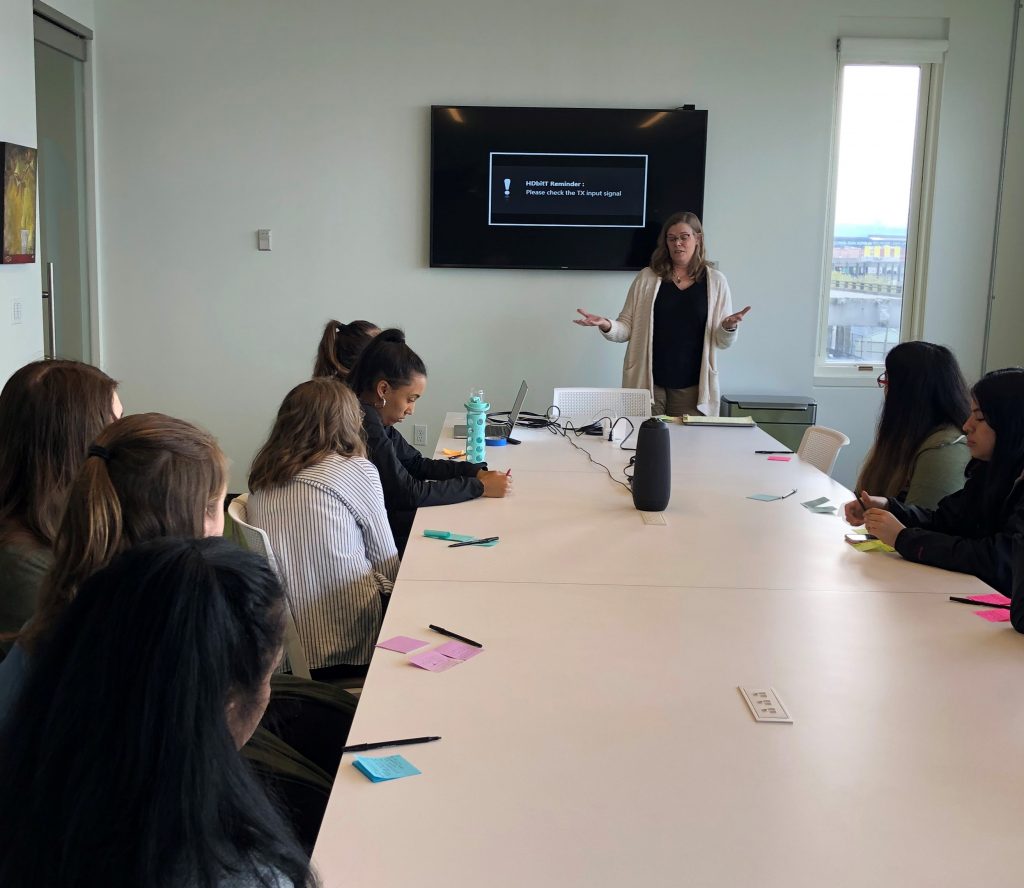 Since research is Blink's main mission, students were invited to participate in a mock research activity. Their task was to see if Cozmo, a technical device, could recognize them and learn their name. This session allowed students to see a research study in action! Research starts initially with watching and observing behaviors, followed by asking participants to perform tasks. Where do they succeed and where do they fail? Who is your target audience is and what does their current experience look like? Building tech is not the only important consideration. The girls learned that studying how people interact around tech and how they use it is essential!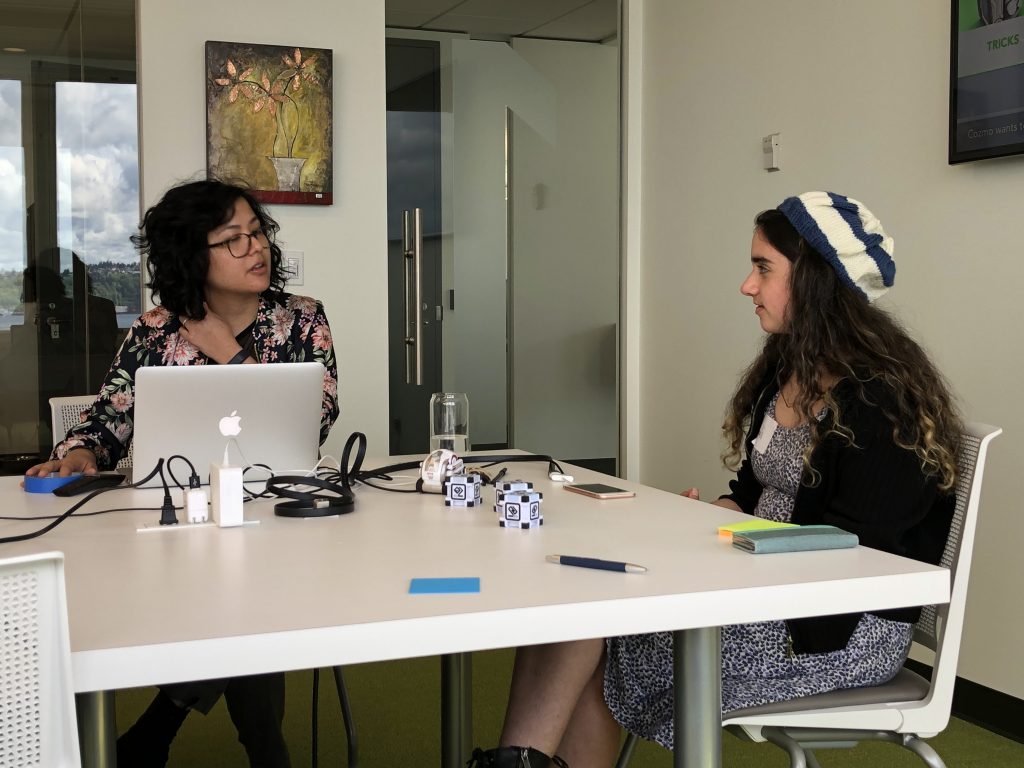 After attending today's event, the girls reported that this experience has made them more interested in pursuing STEM education! A big thank you to Blink UX for organizing this awesome experience for our students!
After attending this event:
Here's what the students enjoyed most:
"I loved all the info about the people's paths, especially in and after college! I am heading toward that and love to hear how people came into their professions because it helped me."
- 12th grade
"Hearing that some people didn't expect to be in the industry. It inspires me to have an open mind to my future."
- 9th grade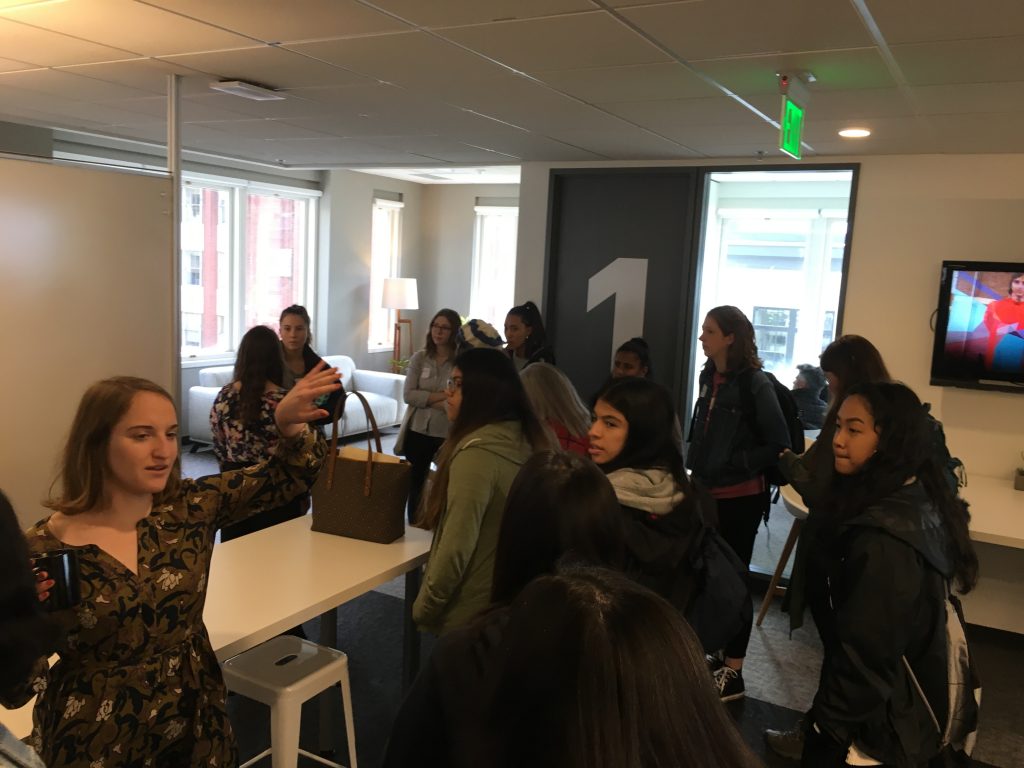 "That everyone talked about their different careers and this made me think more about doing something in STEM."
- 9th grade
"I enjoyed learning about Cozmo and touring the facilities. I also enjoyed learning about all the different jobs!"
- 10th grade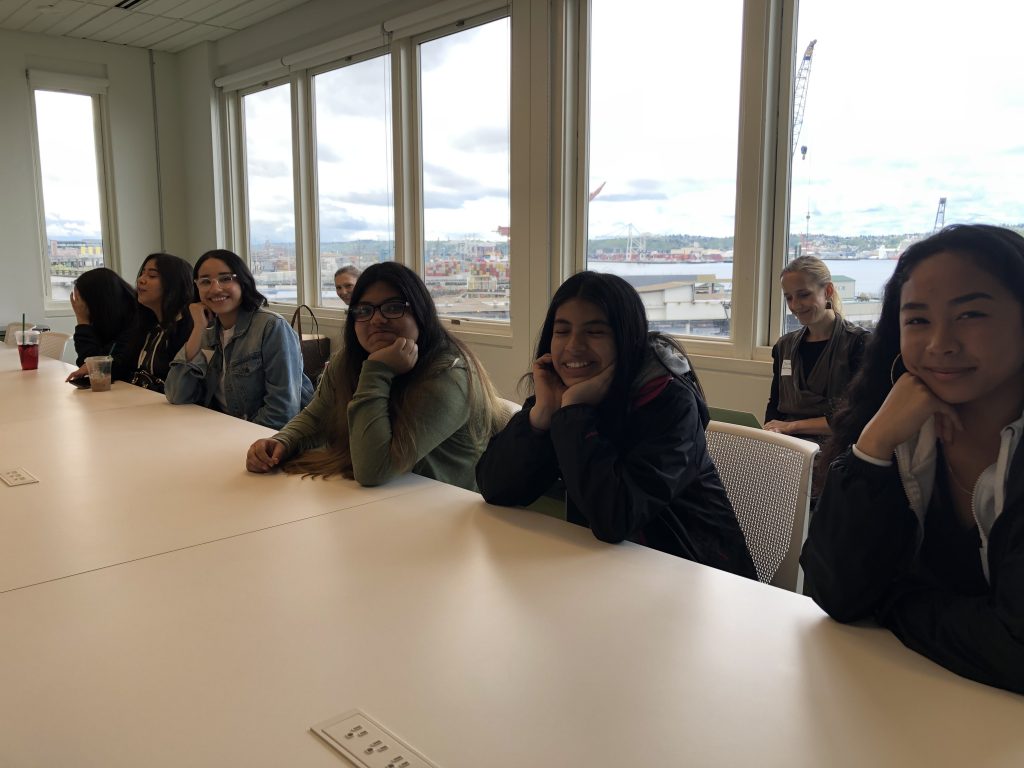 "I enjoyed the experiment about Cozmo, and learning how they got to their jobs. Something that helped was that many people didn't know they were going to be in this job."
- 9th grade
"Hearing paths that people took to present careers."
- 12th grade