Tuesday, April 23, 2019 | Technology Access Foundation at KIRO 7 | by Shaunte N.J.
On April 23rd, 20 middle school young ladies from TAF@Saghalie (Technology Access Foundation) attended an IGNITE Field Trip to KIRO 7! The group got to watch a LIVE taping of the noon news. The girls were astonished at the many different departments within KIRO. They enjoyed learning about all of the work necessary that goes into completing a news segment.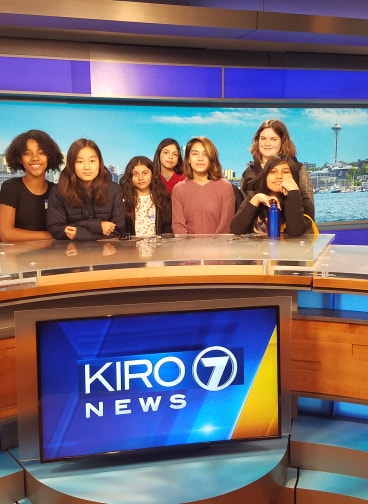 Not only were there the people in front of the camera, who we see when watching the news, but there were so many people behind the scenes who were just as important to the success of it all. The news anchors were PROS! Many of them were able to do a successful shoot in just one take-- how awesome! This experience was nothing like our girls had ever seen before.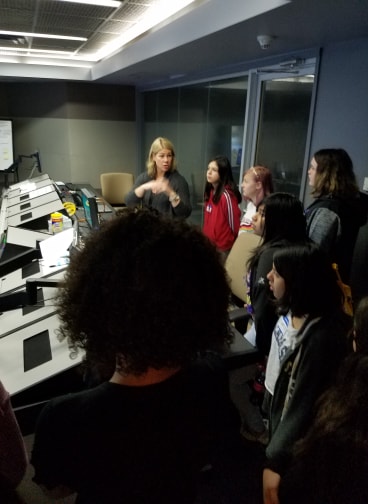 The girls also got to hear from the inspirational women in STEM at KIRO who make the magic happen! Thank you so much to the team at KIRO 7 for making this amazing opportunity available! TAF girls had a fun look into STEM at KIRO 7 and got an experience they will always remember.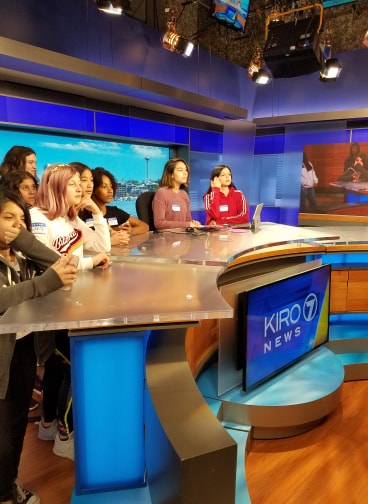 After attending this event:
Here's what the students enjoyed most:
"Watching the live filming of the news. It inspired me to learn more about what different options there are in the news business."
- 7th grade
"I enjoyed the whole event. What inspired me was when they talked about their lives."
- 7th grade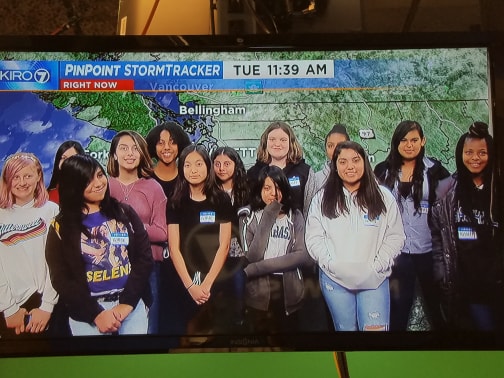 "The news anchor inspired me, now I wanna work there!"
- 7th grade
"When we talked to the women at KIRO 7 it inspired me because it makes me think that girls can be just as hardworking as guys can. And if we put our minds together we can do anything."
- 7th grade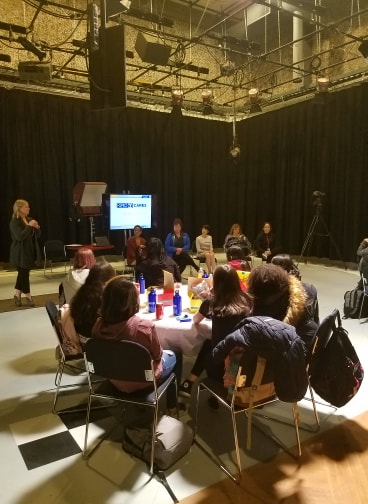 "It was pretty cool, it inspired me to invest more into what I love doing."
- 7th grade
"Watching them go live and seeing how everything operates."
- 7th grade