Tuesday, April 30, 2019 | Microsoft Coding Workshop | West Seattle, Thomas Jefferson, Franklin Pierce and Washington High Schools
Girls and non-binary students from four high schools participated in a Microsoft Coding Workshop! Once we arrived, the workshop was already set up and ready to go. Students were given Surface laptops to work on, and were seated at several tables. They were all engaged in this hands-on workshop! There were two women who led the workshop from the front of the room, and screen displays all around to help. Additional Microsoft volunteers roamed around the room and helped the girls who had questions.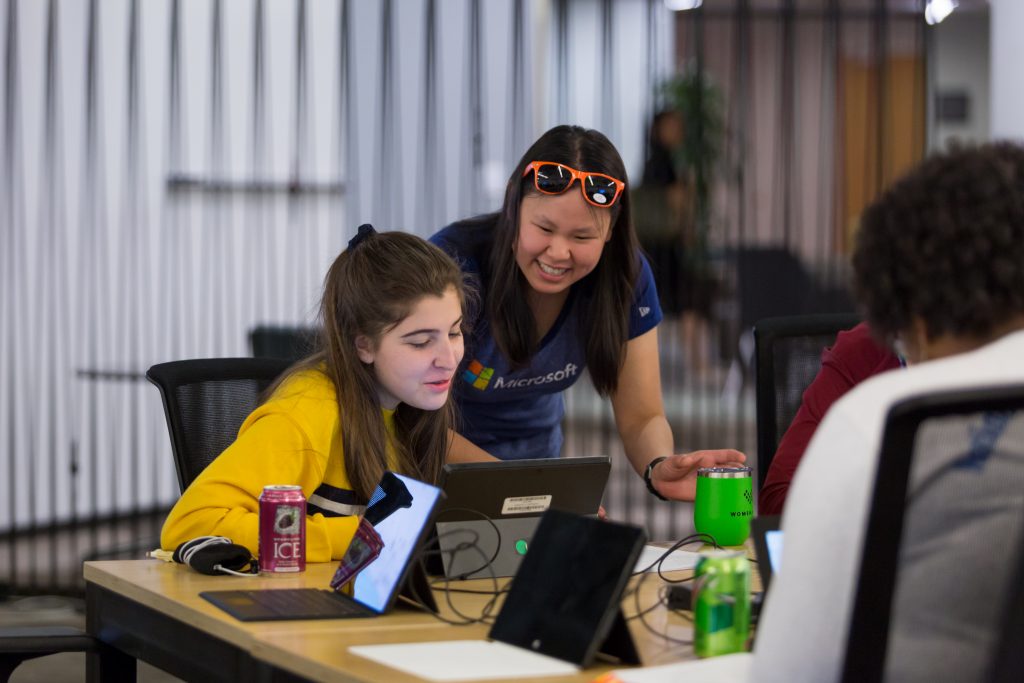 Students were first shown what game they were going to code, and then were taught some coding basics. Once the core information was explained, the game was broken down into sections and students got to code and customize their own game! The girls were completely engaged and many hands went up as they learned, but as soon as they figured out their mistakes their faces lit up with excitement.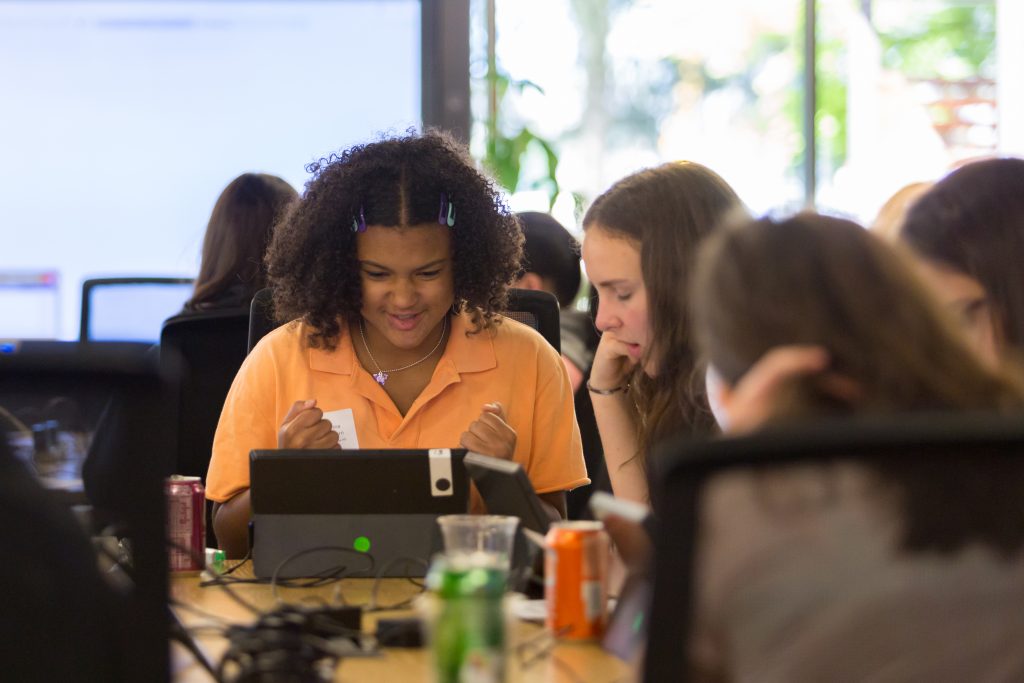 After students finished coding their games they got a great lunch of pizza, drinks and snacks! As they were eating, there was a diverse panel of women that spoke. All the panel members had really good "work-life balance" stories for students to hear. The students asked questions to the panel up until it was time to leave, and I'm sure they would've kept asking more if time would have allowed. The panel was very open and honest with the students, which is why they were so engaged.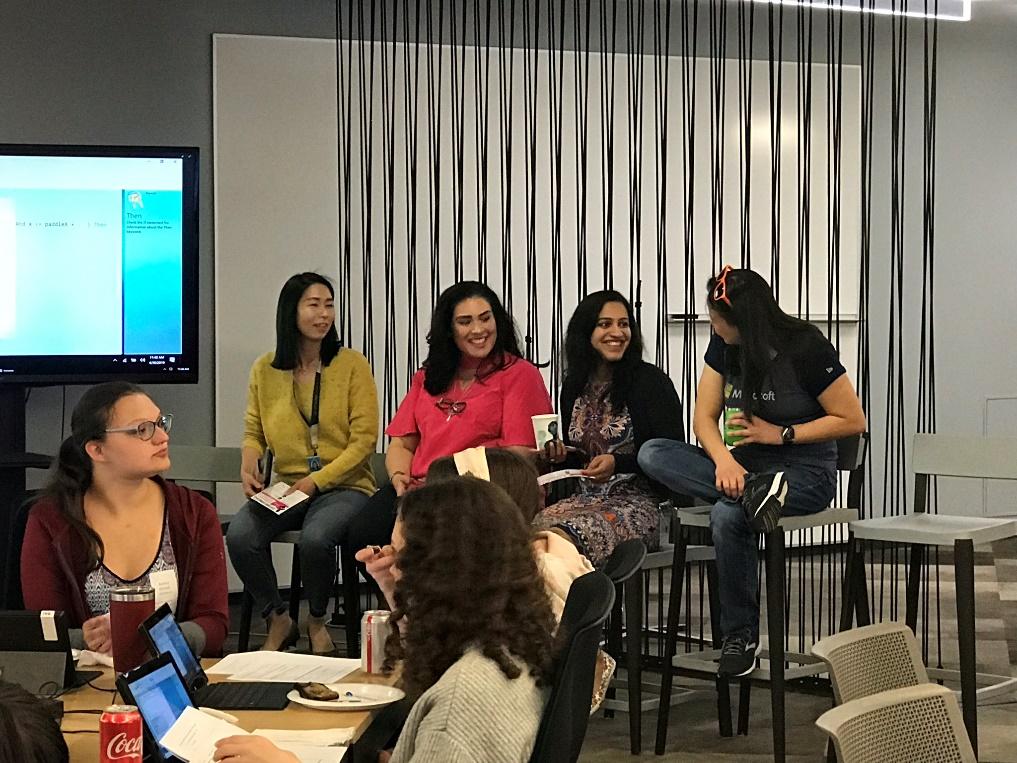 Microsoft always does an amazing job of making us feel welcome, at home and appreciated. Our students learned a lot and had a fun time. Thank you to the team at Microsoft for this great opportunity!
After attending this event:
Here's what the students enjoyed most:
"Hearing the stories of the women at Microsoft gave me a ton of confidence."
- 11th grade
"The Panel at the end was really inspiring and insightful, it showed me what it was like as a woman at Microsoft. The coding really inspired the side of me that likes to problem solve."
- 9th grade
"I enjoyed learning how to use the coding program Small Basic by Microsoft."
- 11th grade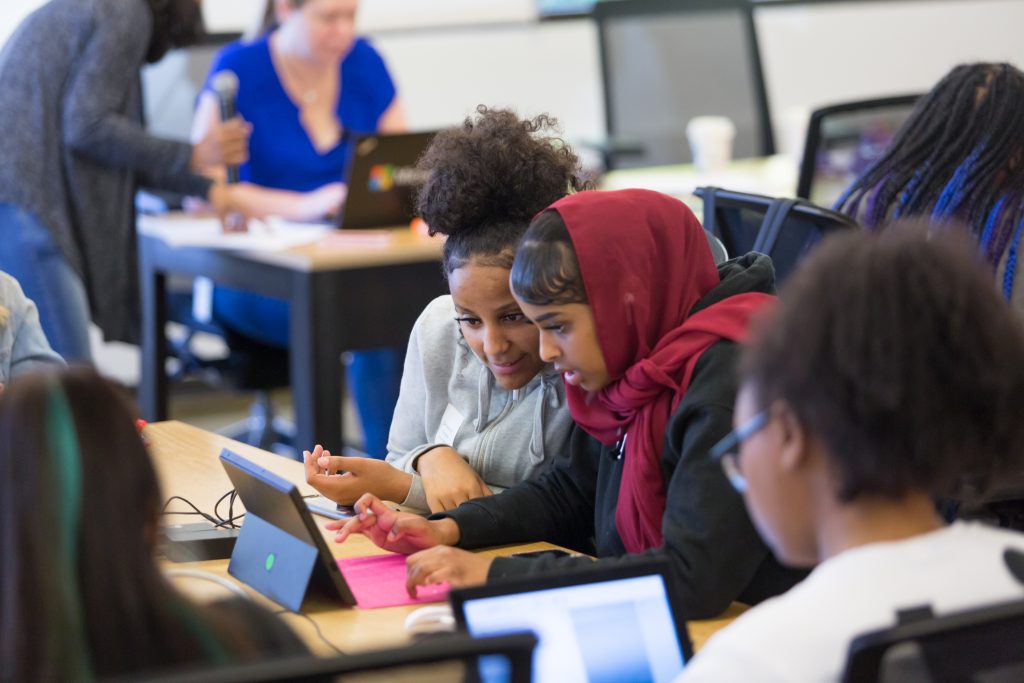 "I can truthfully say that I enjoyed this experience and I would definitely say that I would do this again, but the best part of this was listening to these women talk about how we shouldn't hold back and do what we think is right, and I feel like I took a lot from this. I feel even more empowered and it makes me feel unstoppable and wherever you come from you can do it. I loved everything and I wanna consider working here!"
- 9th grade
"I enjoyed learning to program the bounce game and use object oriented programming."
- 11th grade
"I really enjoyed listening to the Panel, it has inspired me to look into CS as a career."
- 12th grade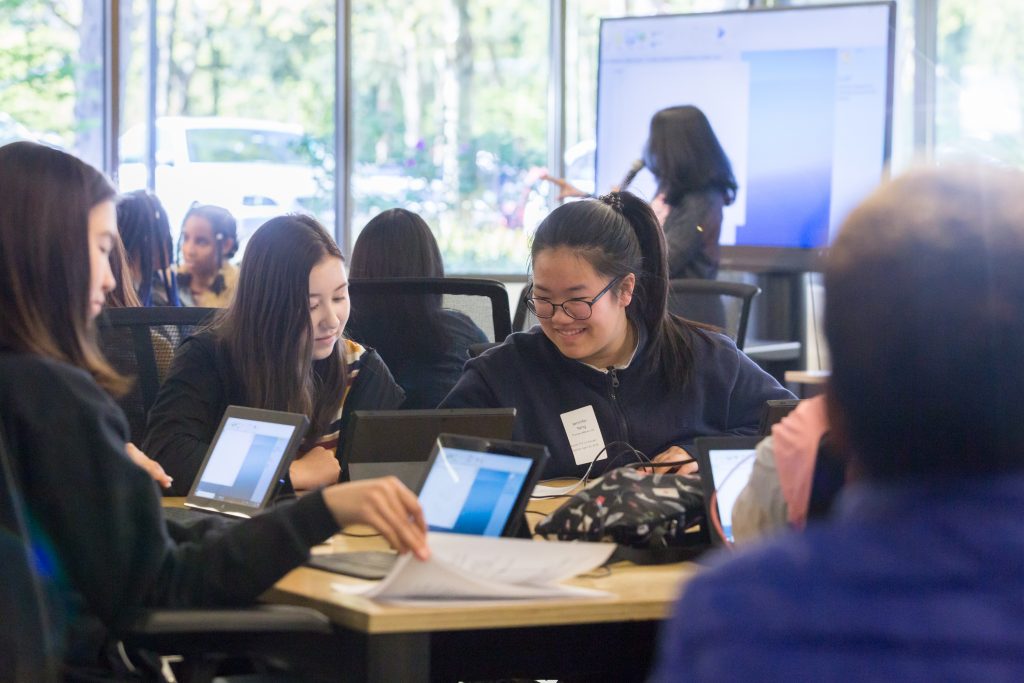 "My highlight for today was making a game plus the four amazing women in Microsoft answering my two questions."
- 12th grade
"Enjoyed doing simple coding, because this was my first time."
- 11th grade
"Coding was the highlight. The speakers who talked about women in the workplace and how to have a better mindset. It taught me not to be scared and explore new ideas."
- 10th grade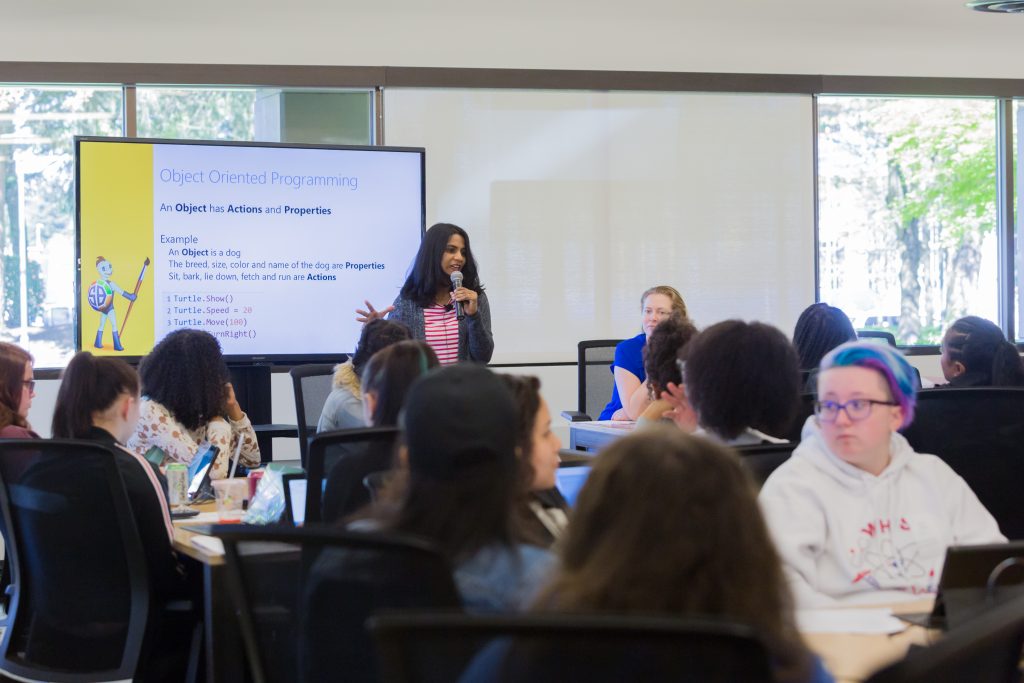 "It made me more interested in this field and it was great to hear from women of color about their experience and be able to relate to them as a woman of color."
- 12th grade
"I enjoyed coding a game that we can actually play. The different stories I heard from Microsoft employees have inspired me to work harder."
- 11th grade
"Being able to learn how to code since I've never done it."
- 12th grade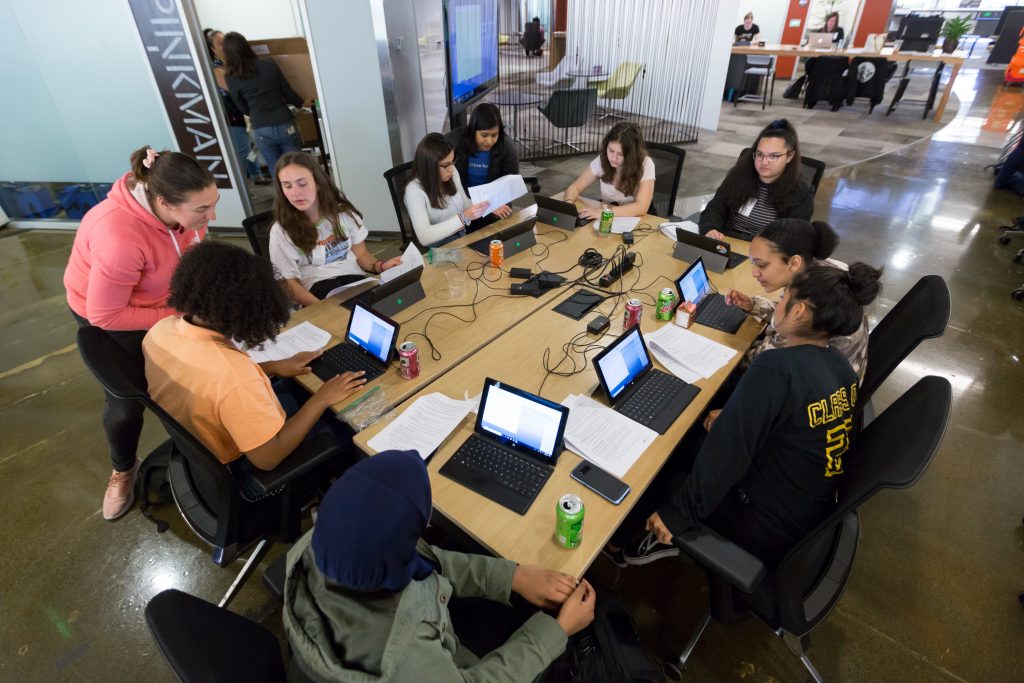 "I enjoyed the walk through on Small Basic."
- 9th grade
"Learning to write code, learning panel guests' stories and advice- everything!"
- 10th grade
"Trying out coding and creating a game! It was cool."
- 11th grade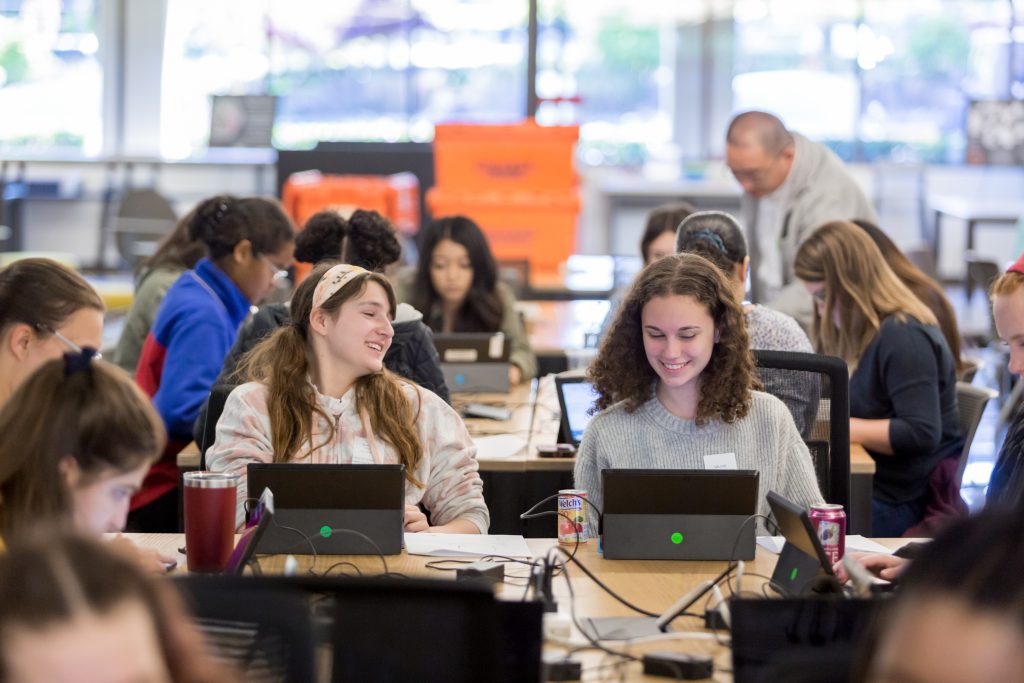 "When the presenters talked about their struggles they faced going into their fields."
- 12th grade
"Actually getting hands-on experience, the support and motivation we got!"
- 12th grade
"It made me very interested in coding."
- 12th grade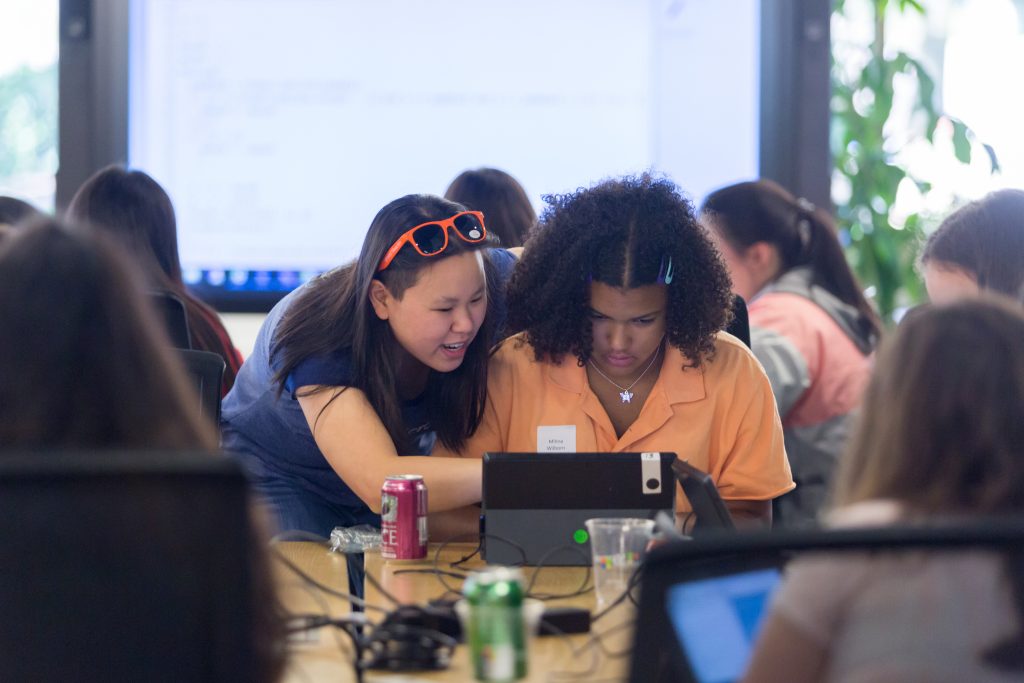 "I really enjoyed the hands-on coding activity as well as the Panel during the end!"
- 10th grade
"Talking about the real deal in the future, it motivated me a lot to do better."
- 12th grade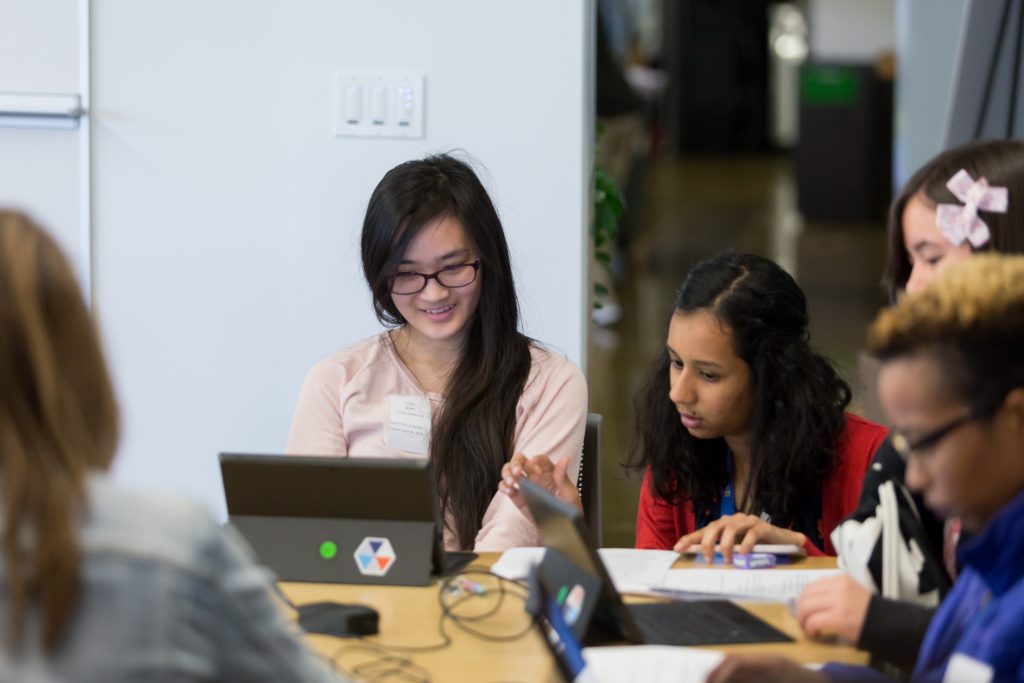 "I enjoyed coding because I thought it was interesting and fun. Their personal stories really inspired me."
- 10th grade
"What inspired me was how women were in the workforce with men and that everything is evolving with women. They told us to be brave!"
- 11th grade