Friday, April 26, 2019 | Microsoft Mobile Coding Workshop at Kentridge HS
On April 26th, a team of volunteers from Microsoft visited Kentridge High School to teach a workshop on coding basics! A group of girls in 9-12 grades got an introduction to programming using Microsoft's Small Basic tool. With the help of the professionals, they practiced running code to make shapes of all different colors and sizes, as well as to move a turtle around the screen. For most students, it was their first experience to coding and they enjoyed it! Many were also happy to learn that you don't have to love mathematics to work in tech or another STEM field. The girls also got to hear from the volunteers about their jobs at Microsoft, how they got there, and why they like working in the field.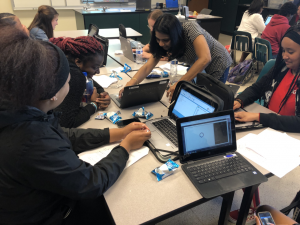 A huge thank you to Microsoft for coming to Kentridge to teach our students about coding!
After attending this event:
Here's what the students enjoyed most:
"When I was able to successfully code a program!"
- 10th grade
"I loved learning something new, like how a computer is like a car, it does what you make it do."
- 12th grade
"I enjoyed making different shapes with different colors. It showed that coding isn't as difficult as it seems."
- 10th grade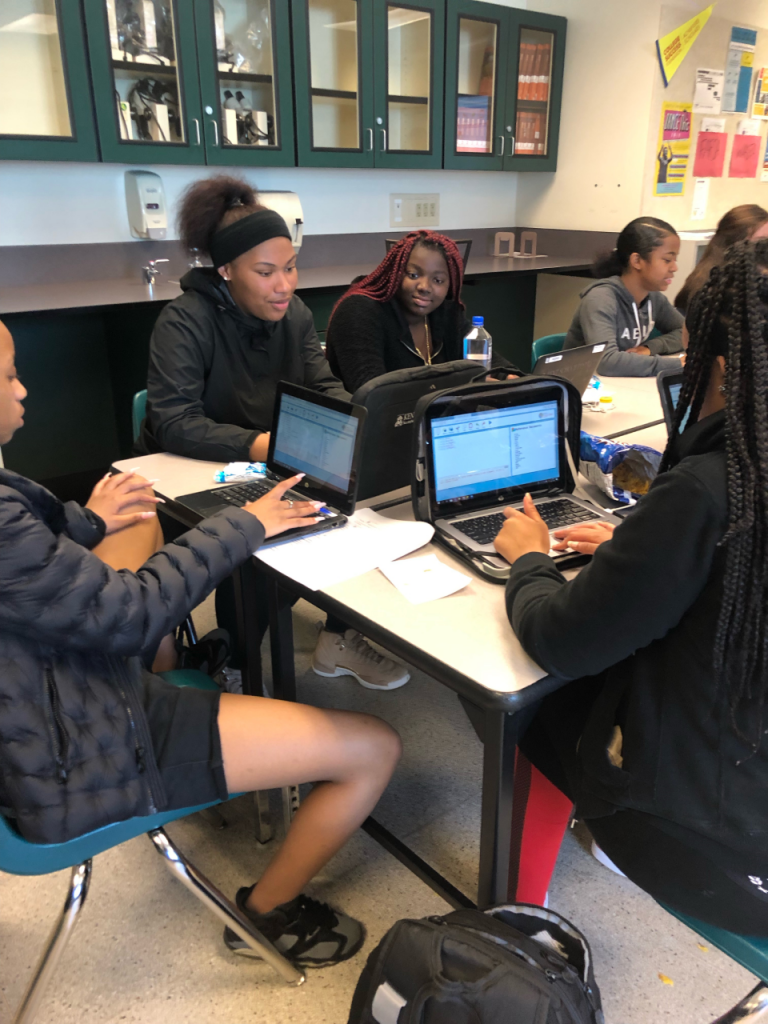 "Coding is actually fun!"
- 11th grade
"I enjoyed learning new things and that technology jobs aren't necessarily math related."
- 10th grade
"Getting the program I created to work, and hearing the presenters' stories about their passion for coding."
- 11th grade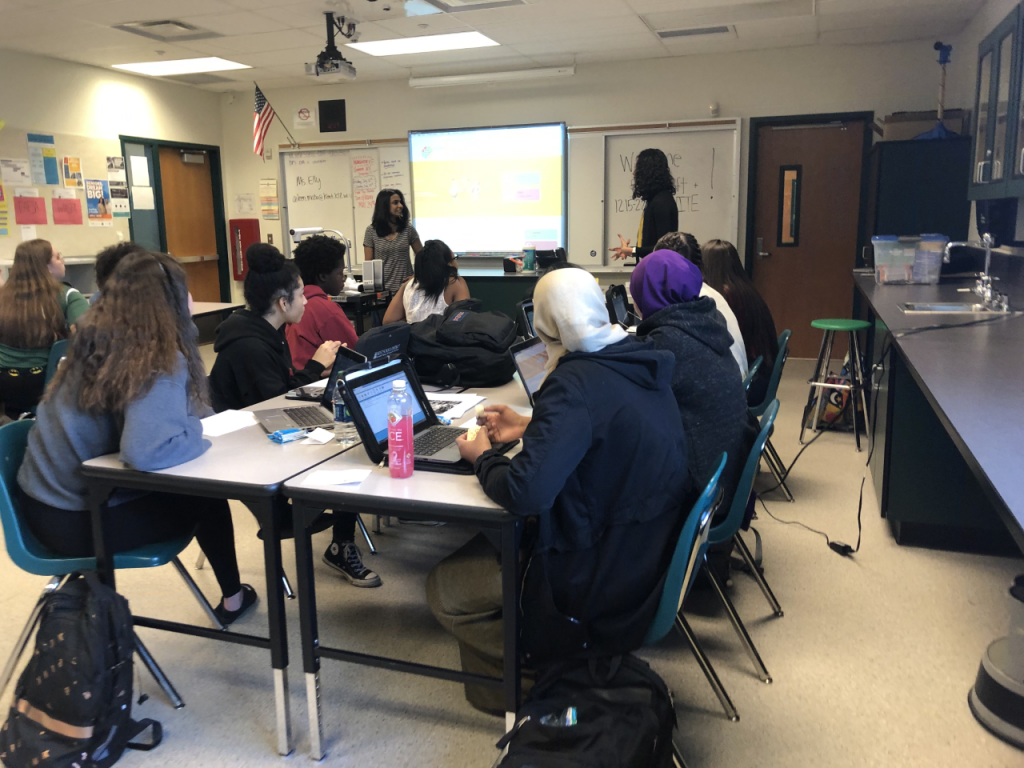 "I liked when you could use the loop tool, it invented new images without you knowing exactly how it'd turn out."
- 10th grade
Thank you from Kentridge High School!
"I love that you guys were very prepared and knew everything that you talked about. I thought it was cool that you taught us more than one thing. Thank you for being patient with us and explaining everything to us so we could understand. I hope you guys come back so we can see you again!"
"This session was lots of fun and was an eye-opener to things that are possible/what you can do with technology now. Thanks to the ladies who care and were very helpful and kind, and sparked our interests. I love that you reach out to teach people this because I think this is something that more people would be interested in if they had the opportunity to be introduced to it as well."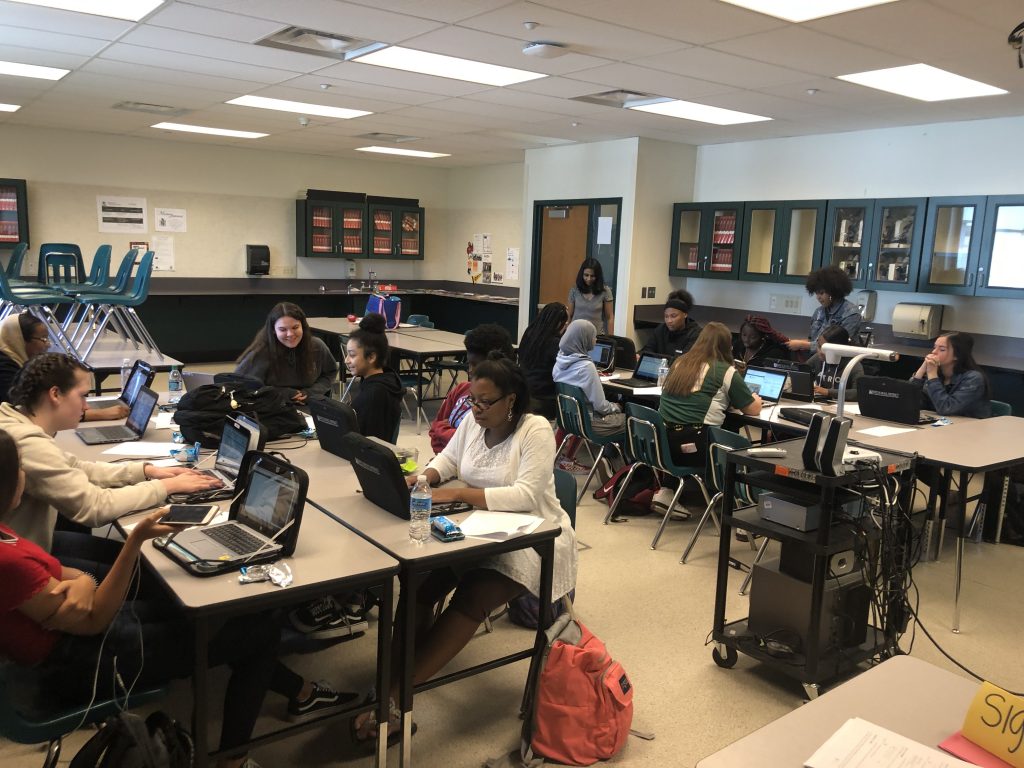 "Thank you for coming out to Kentridge HS and being so hands-on with us to teach us about STEM programs. It was really fun to be able to learn from you guys about how to start running programs and start coding up little snippets of things that could be really useful. After doing this program with you guys, it really intrigued me into studying STEM more and maybe even using my new knowledge to make a website or even make a small game."
"You've made an amazing impact on my life. Thanks to you guys I know the basics on how computers understand humans. My mom used to work at Microsoft so hearing about the company again brought back good memories. And now I get why my mom loves her job so much. Once again thank you for hanging out with us today."
"Thank you for taking the time out of your busy schedules to talk to us. It was very informational and I enjoyed it a lot. It's inspiring to see strong, confident women at companies and proving to men that we are capable."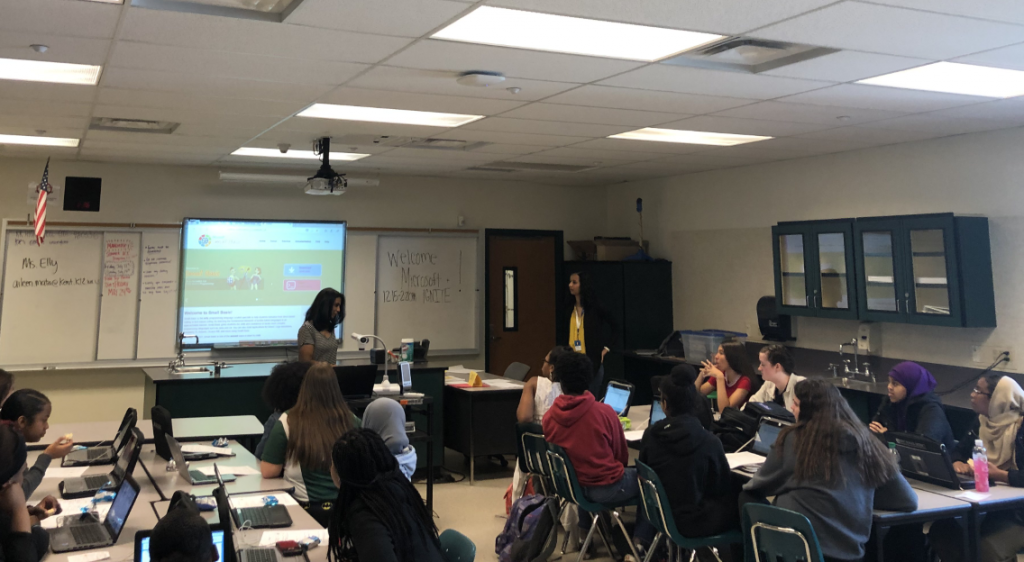 "Thank you so much for coming down and teaching me how to code. Really changed my mind how coding is fun to do."
"I really enjoyed seeing how I could create different shapes with simple coding to make a beautiful picture/creation. I didn't think I knew about how fun computer programming could be. Thank you for showing me I could be a part of STEM without loving math or science."
"Thank you so much for taking the time out of your day to come share your knowledge and experience with us. I'm really glad I got the opportunity to join in and learned a lot more about what you guys do and I also gained a lot of interest into this field and STEM jobs and programs."
"I thought this presentation was not only informative but very interesting. I really appreciated you guys looking after us and answering our questions (I had a lot). This is something I'd be interested in the future so thank you for furthering my understanding."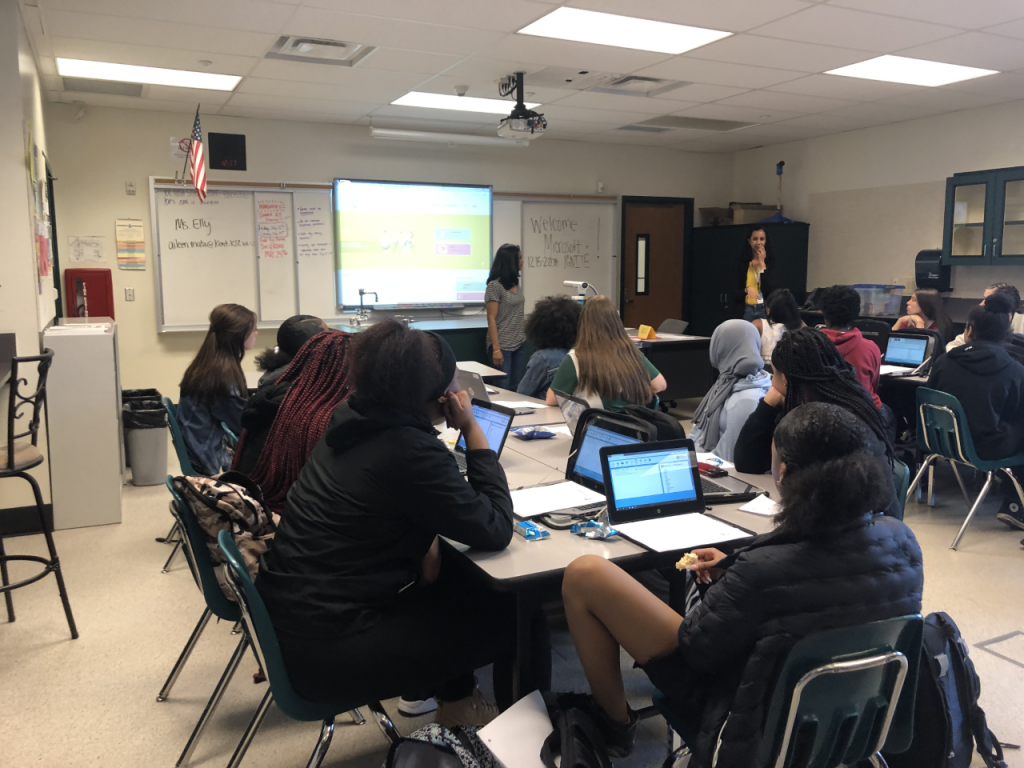 "You guys are the reason I'm going to do STEM. I hope you keep on doing this for others."
"I learned so much today. My favorite part was when I finally made a pentagon with all different color sides. That really inspired me to want to keep coding, thank you."
"I've always been curious about the subject, but never tried it until today. After listening to the presenters' stories and learning how to be successful in coding at a beginner level, really inspired me to look more into this subject. The Microsoft team was SO fun to work with and I'd love to attend another IGNITE event. Again, thank you so much for taking the time out of your day to come to Kentridge HS! I'm truly more inspired to work in STEM in the future!"