Thursday, April 25, 2019 | Franklin Pierce High School, Chief Sealth International High School, and The Downtown School at Nordstrom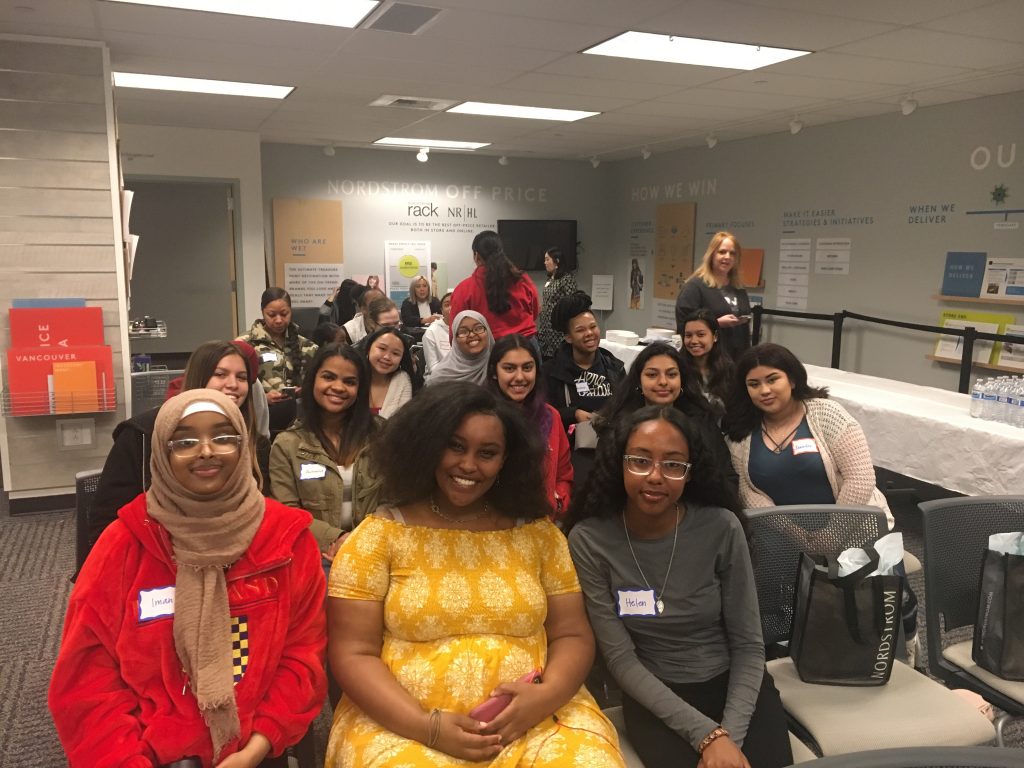 A very excited group of young ladies from three schools attended an IGNITE Field Trip at Nordstrom! This event took place during the WiT Regatta, which is "a gathering to connect (wo)men in tech to mentors, peers and resources." That is exactly what these young women received, a connection to and an experience of women in the technology and fashion industry. Vinaya Kansal, Senior Engineering Manager of Supply Chain, introduced the diverse panel of women who all had such interesting and different stories about how they ended up at Nordstrom. The panel ranged widely in years in tech, paths towards their current roles and experience in a male-dominated field. Most spoke to the importance of relationships and the inspirational models in their personal and professional lives.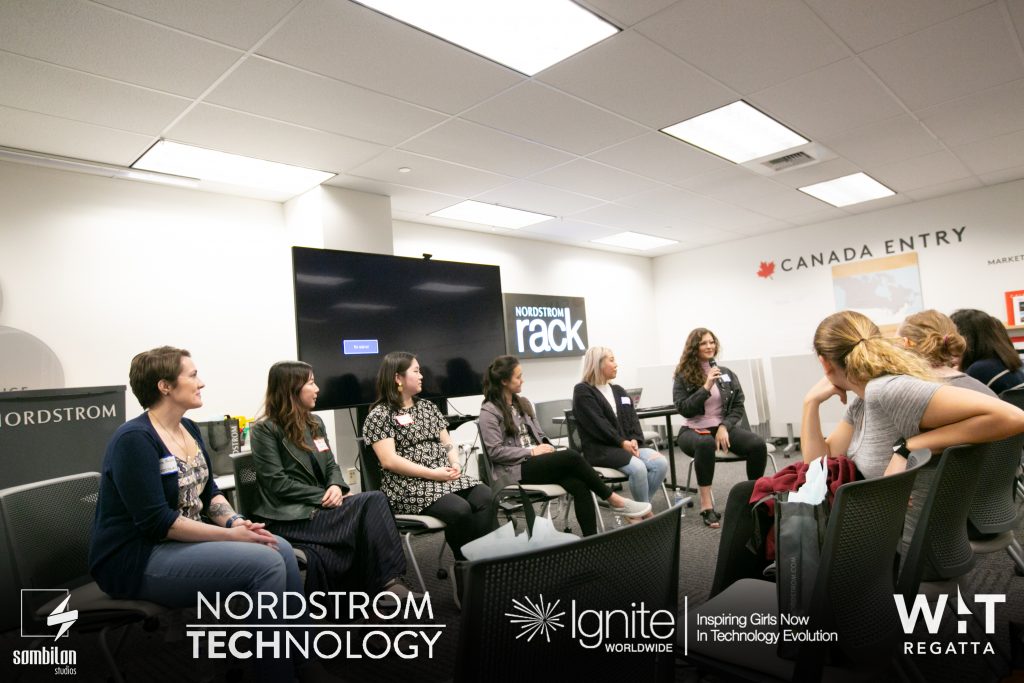 After the women each told their stories, there was a break-out session where small groups talked about what it means to them to be brave. There were some amazing discussions, and several of the girls were very brave and got up to speak their thoughts to the group! The tasty lunch provided a great time for the girls to network, ask questions, and socialize with the awesome Nordstrom volunteers. There was a lot of chatting going on!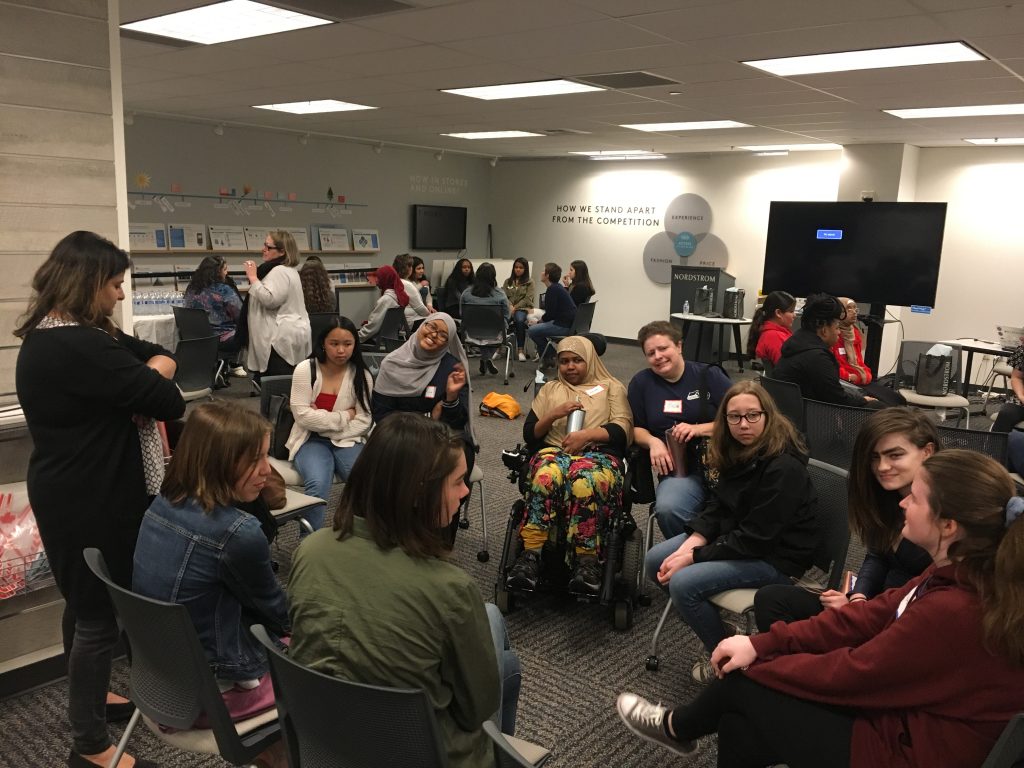 After small group discussions that explored what bravery meant to the students present, we heard from an executive at the Ada Developer Academy. Her definition of leadership was particularly compelling. She spoke of building a space where staff would feel inspired and supported to make brave decisions. She also made the insightful observation that struggling with people, side by side, is an effective way to build great relationships.
Near the end, speakers asked the girls to write down their lingering questions on paper so they would get the chance to be answered. There was a lot of thanks and praise for the panelist participation, and then the questions started flowing! A lot of the girls were interested how art and technology can combine for a career in the tech sector. Since Nordstrom is in the fashion industry, they have lots of opportunities in graphic design, fashion, website design, and advertising.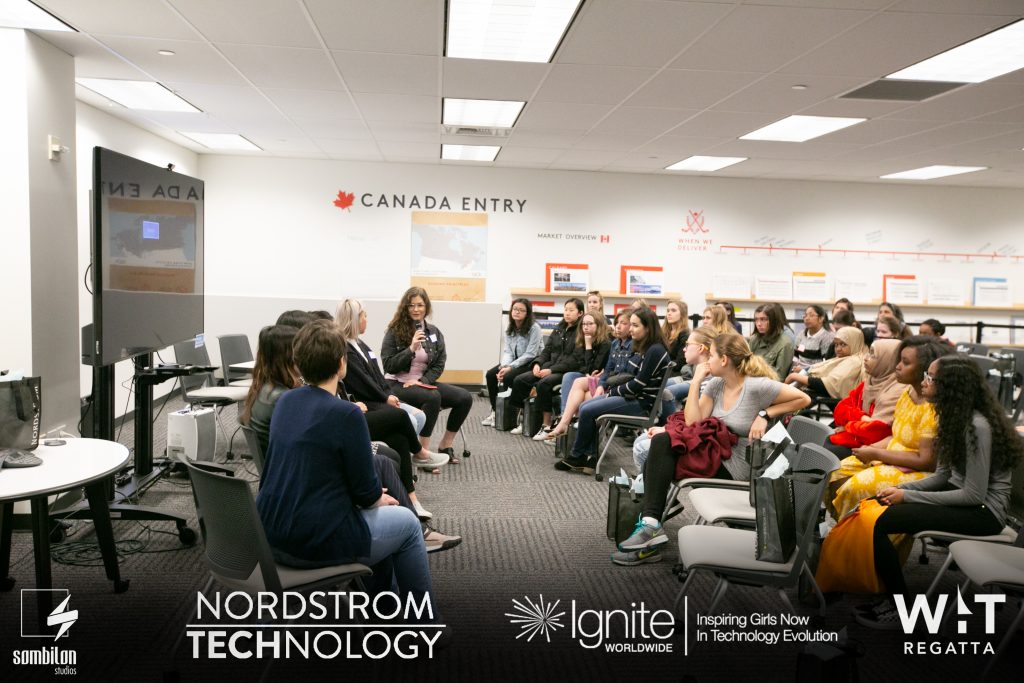 It was such an amazing experience for the young women at all three schools who got to experience this opportunity. They got to see the business side of fashion, meet professional women who inspired them, and they learned how to be brave! Thank you so much to the team at Nordstrom who made this possible. 
Here's what the students enjoyed most:
"I found it interesting to find out about how many opportunities there are in this industry. I enjoyed hearing from the Panel members."
- 9th grade
"My highlight was the small groups with one panelist, where we discussed bravery in our lives. Hearing the unconventional paths of the panelists also inspired me."
"The group talk was enjoyable on what bravery means to us. Just hearing their stories inspired me and informed me of the many possibilities."
- 11th grade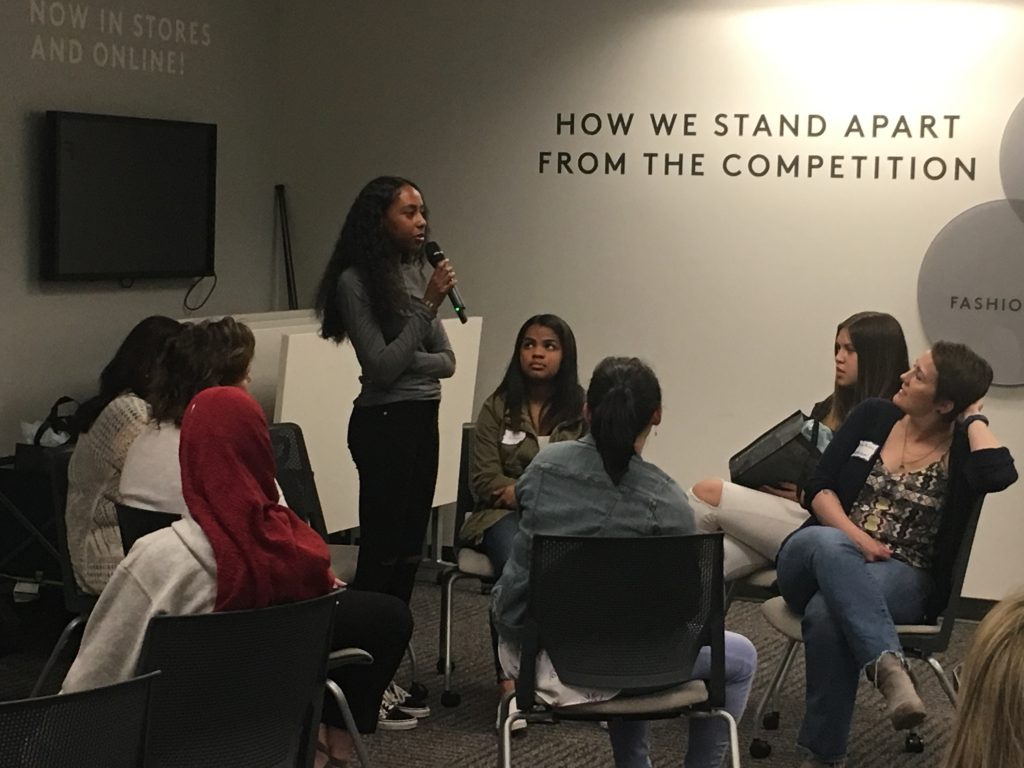 "What inspired me was how I learned there was a creative side to STEM and no matter how many twists your life has you can still have your dream job."
- 10th grade
"Learning from real women about their experiences."
- 9th grade
"I enjoyed the part when the women that spoke about their stories of before, and how they got to their destinations on career choice."
- 12th grade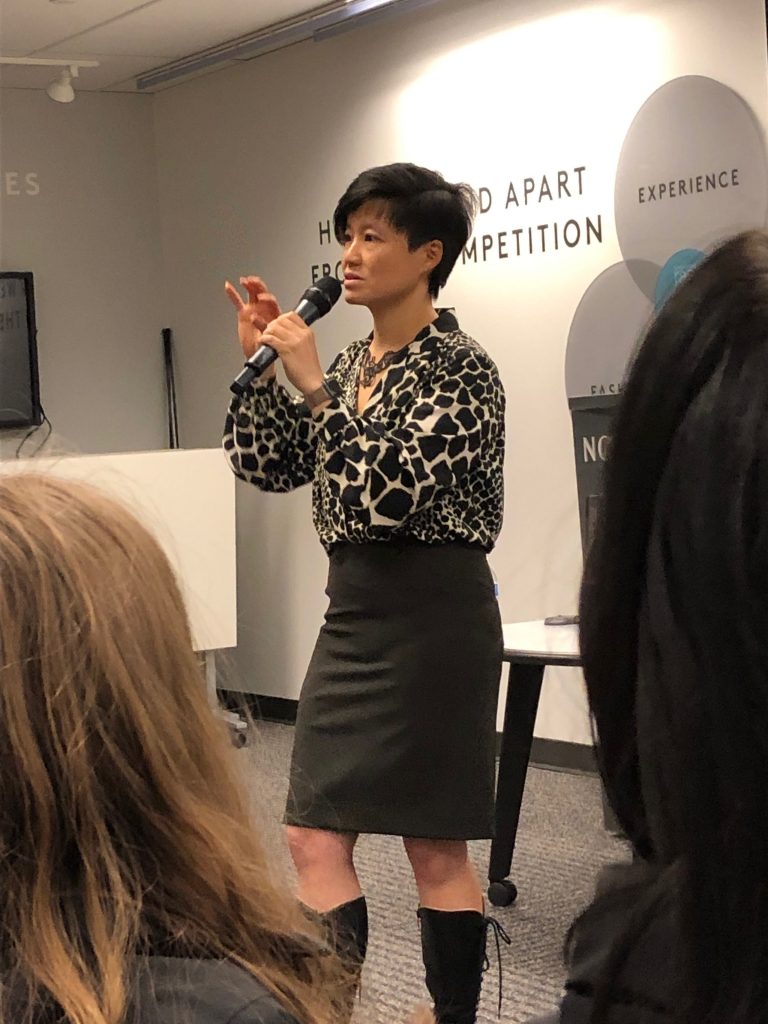 "Young women doing well fresh out of college! The range of people and people of different backgrounds."
- 9th grade
"I loved how we talked in a circle about questions and I was inspired with the answers about art."
- 10th grade
"I really enjoyed small groups with the panelists. People's path to their current job was very interesting."
- 9th grade