Tuesday, May 21, 2019 | Decatur High School at Moz | by Renee N.
On May 21, Decatur High School brought a group of students to Moz in Seattle! When we arrived, we got a behind the scenes tour of their pet-friendly work environment. Moz obviously wants their employees to be happy and productive!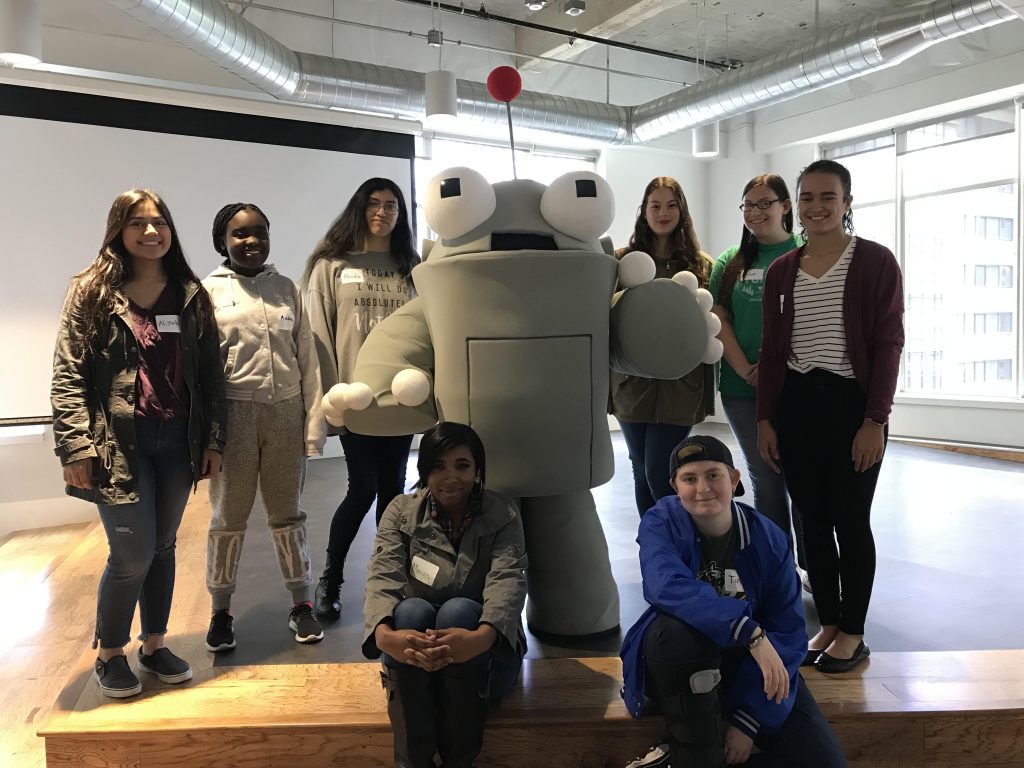 After the tour, our girls were split into two groups to work on real life problems that Moz has encountered. Each group worked together to brainstorm solutions for these problems, and were joined by very helpful Moz volunteers. They then presented their solutions to the rest of the group and everyone was awarded a Roger Mozbot figurine!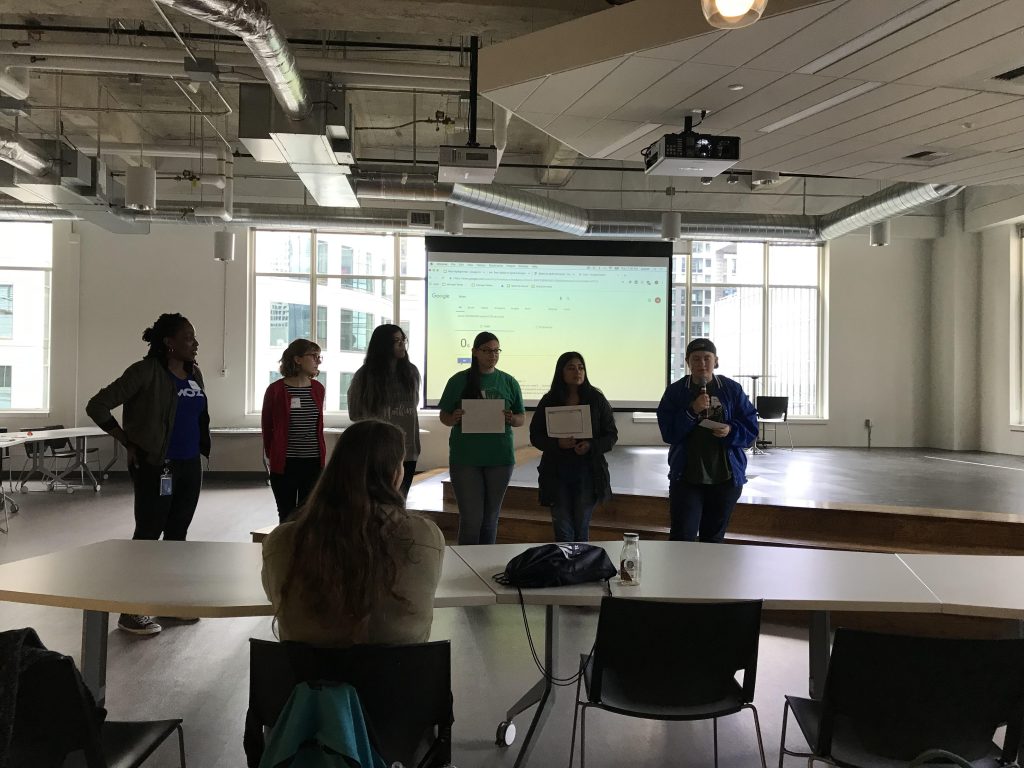 Moz then treated us to pizza and salad for lunch, and everyone had a fun time partaking in casual conversation before the panel discussion. Panelists talked about their pathway to Moz and their current roles. The girls found it very interesting to hear about everyone's backgrounds, and how people's experiences differ but they all ended up a Moz.
Thank you so much to MOZ and IGNITE for making these experiences available to our girls as they gain so much information about the technology world!
After attending this event:
Here's what the students enjoyed most:
"Hearing about everyone's personal experience and how they got where they are today. Nothing can substitute experience, and it was very helpful to receive all of this information."
- 12th grade
"Talking to people in the fields and getting their feedback. Also knowing that people are actually enjoying their careers. It makes it easier for me to see where I can dive in!"
- 11th grade
"I liked the tour and the women panelists because they gave us a good description of what Moz and the workplace is like."
- 12th grade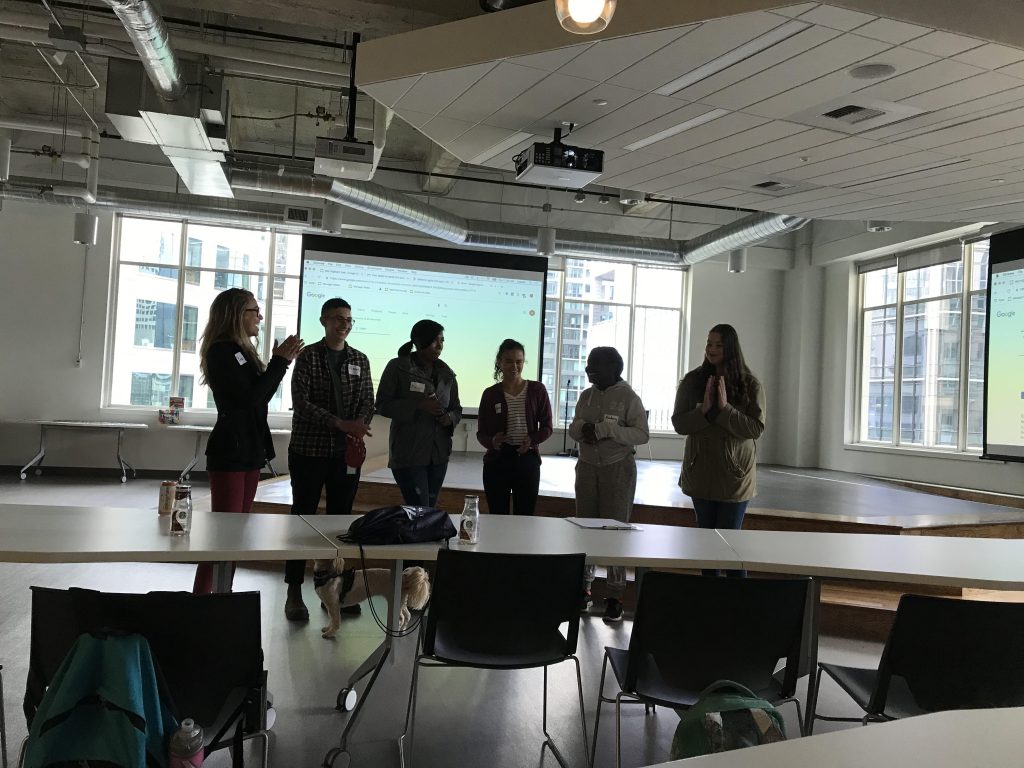 "I really liked helping build a start up company."
- 11th grade
"I loved connecting with everyone and the Panel."
- 12th grade
"I love the openness within the work space environment. This company showed me that I could have an everyday lifestyle at an office space without being bored. I felt very comfortable with the dogs around!"
- 9th grade