Thursday, May 23, 2019 | Franklin Pierce and Federal Way High School at Bates Technical College | IGNITE STEM Conference
On May 23rd, a large group of girls/gender diverse students from high schools in Franklin Pierce and Federal Way School Districts attended the IGNITE STEM Conference at Bates Technical College! All schools arrived at the Bates Technical College Central Campus and were greeted by the event organizers. The girls all got to see what a college campus looked like, and were ready to participate in the conference-style day including breakout workshops, lunch, and a panel of speakers. After everyone arrived, we were welcomed by Patricia Chase, Student Outreach and Recruitment Coordinator at Bates, and Josh Clearman, Campus Dean. We went over the schedule for the day, and which workshops were available.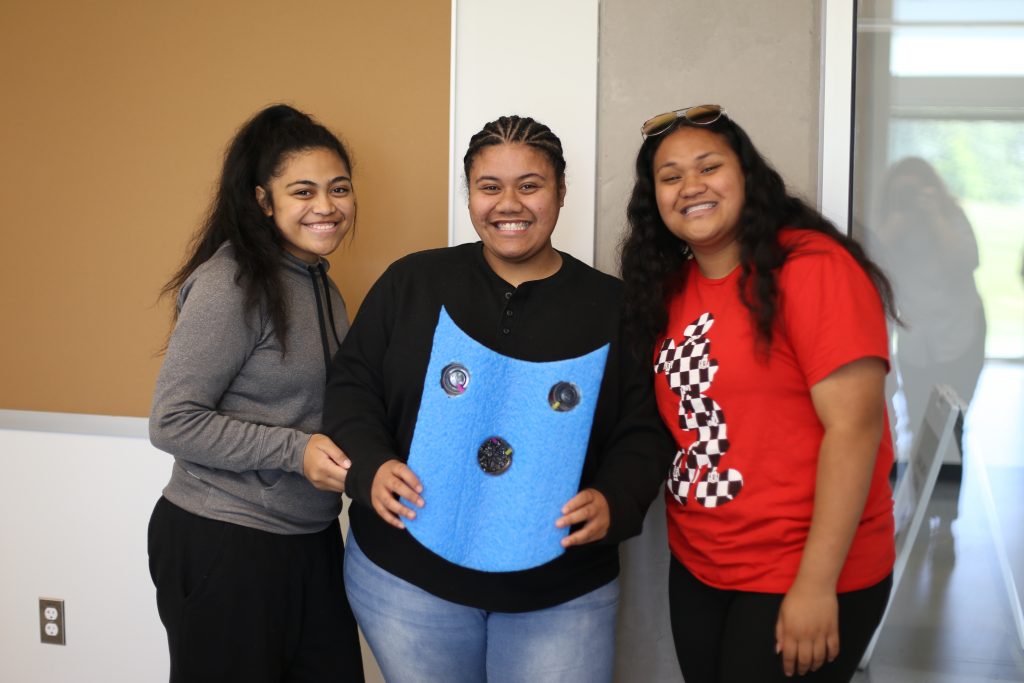 The first half of the day was split into two one-hour workshop blocks. Each workshop was focused on a different area of STEM, all including fun, hands-on activities! Bates faculty and volunteers taught each workshop and helped the girls with their projects. Workshops included: Data Visualization, Broadcasting/Soldering, Civil Engineering, and Network Cabling.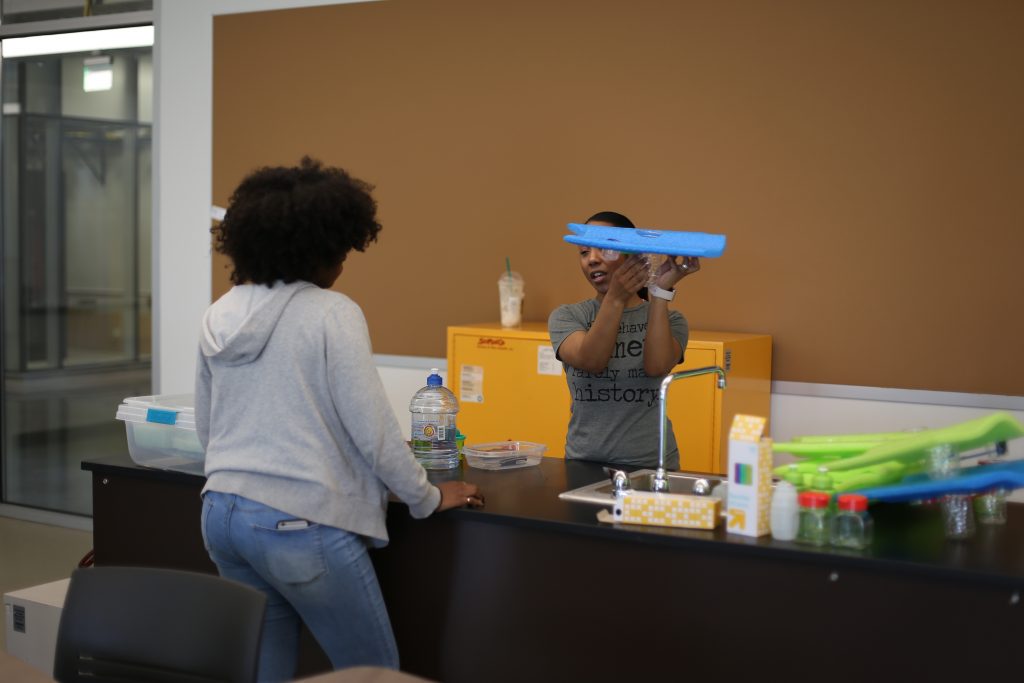 In the Data Visualization workshop, girls learned about how information can be displayed graphically, and got to test out Tableau software with sample data about dogs!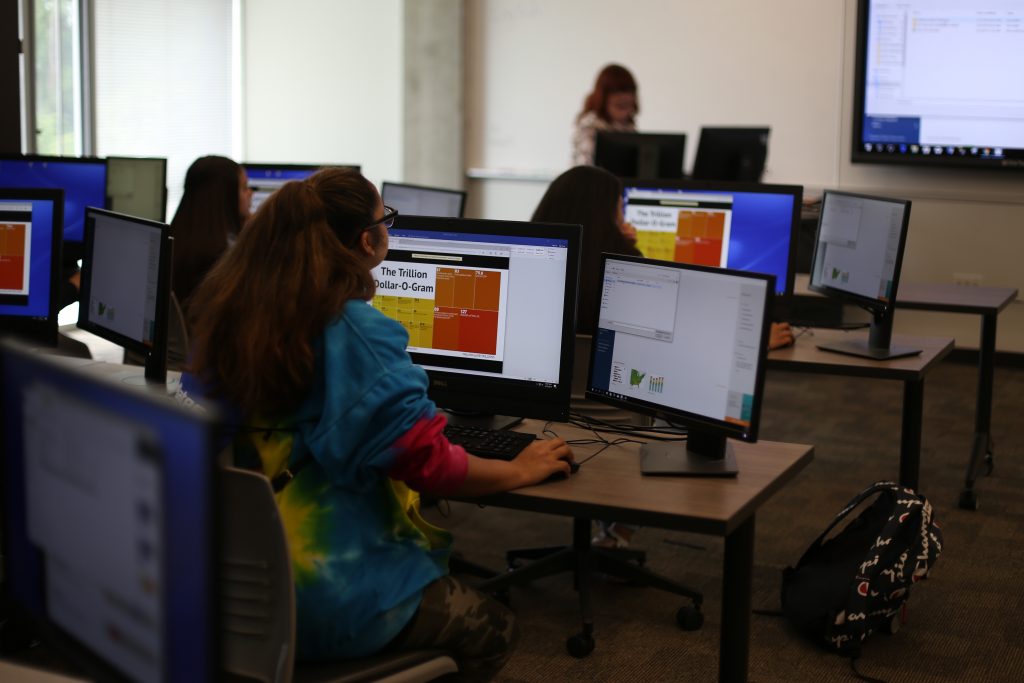 In the Broadcasting/soldering workshop, the students each sat at a different table set up with soldering stations and a friendly student/volunteer from Bates. After learning about the safety precautions, the girls worked on soldering to create a working digital clock!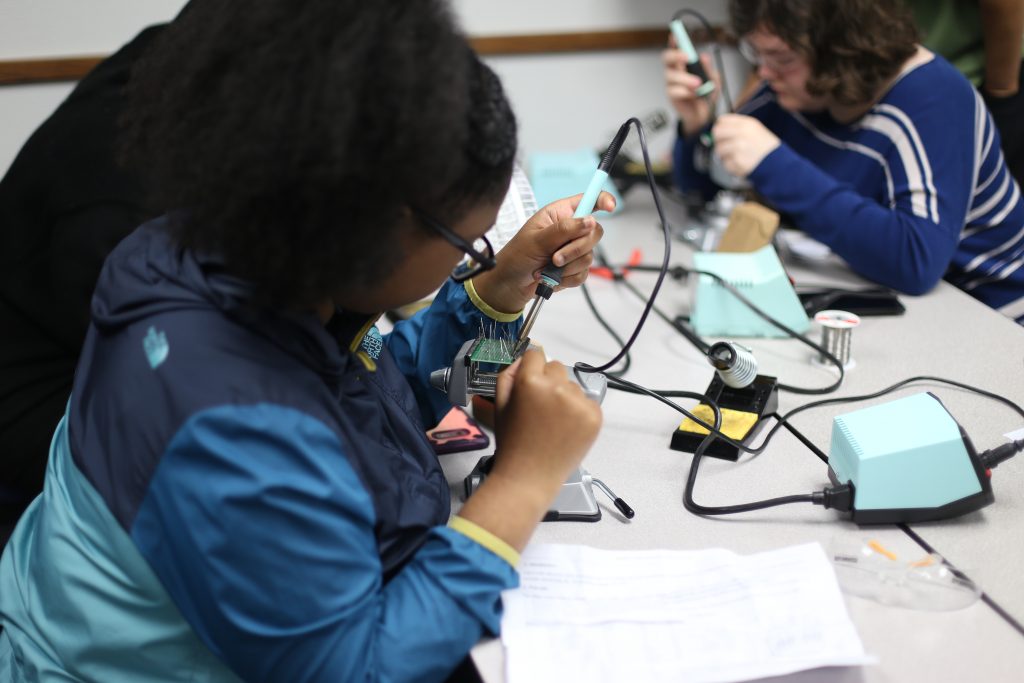 In the Civil Engineering workshop, students learned about the importance that engineering plays in their everyday lives. They used materials like plastics and foam to build a mock sewer system, and tested it for leaks with water.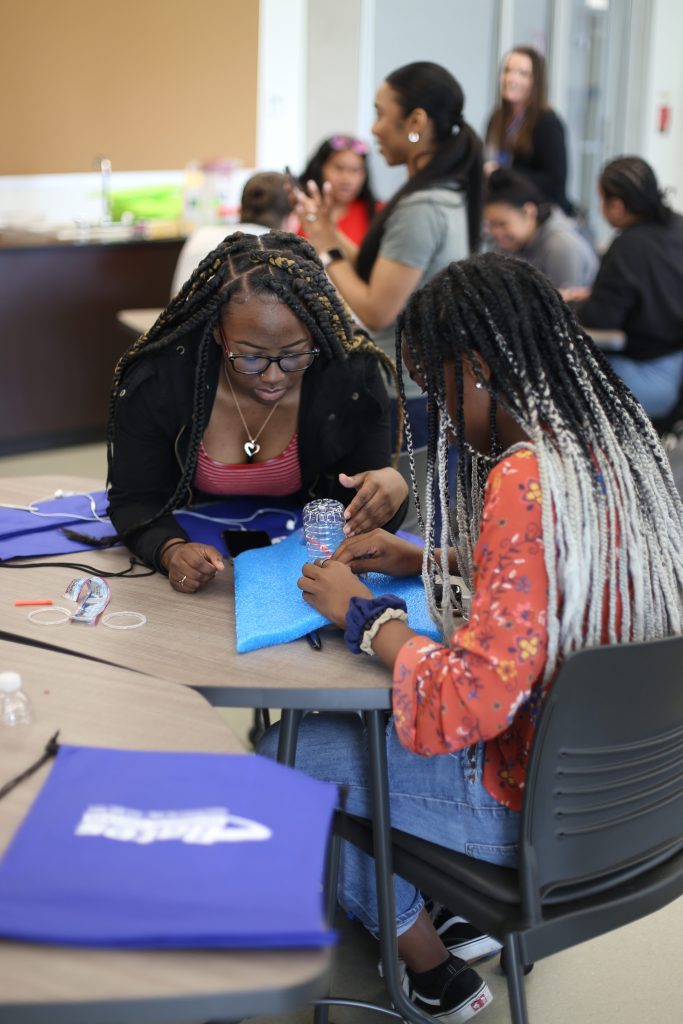 In the network cabling workshop, girls got to learn how computer networks are formed. They also got to cable an ethernet cord with the help of faculty. They got to take home their projects for use at home!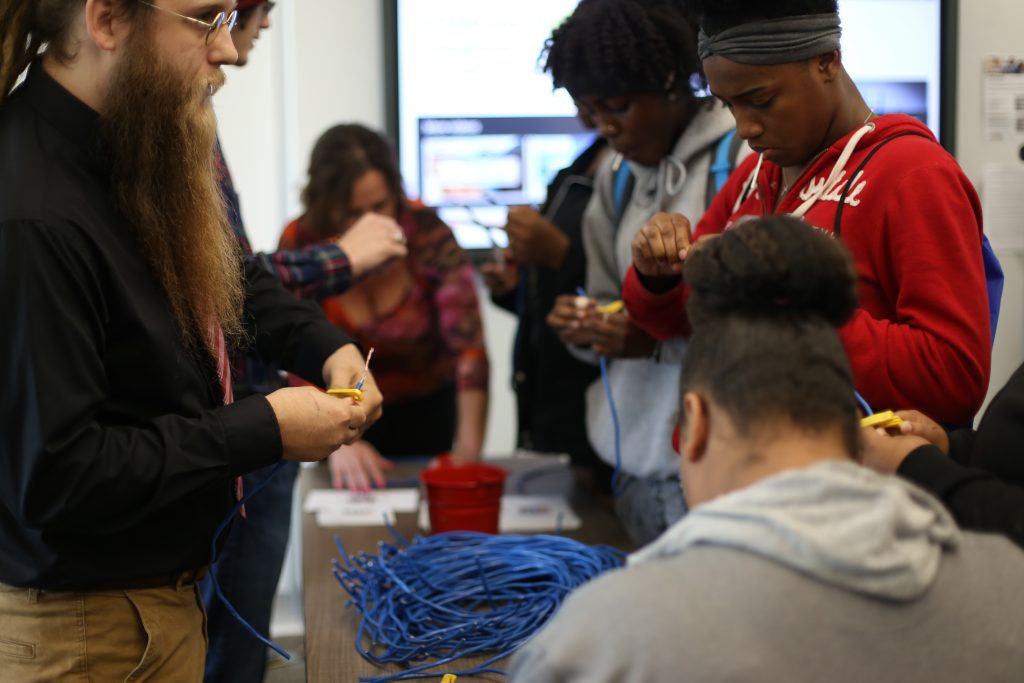 After the workshops were over, everyone came back together to enjoy pizza, drinks and snacks for lunch. A representative from the Year Up program gave a brief presentation to the group about opportunities available for graduated seniors. Then, a wonderful panel of professionals in STEM shared their experiences with the group. Each speaker was a woman or non-binary person who works in STEM. After hearing from all speakers, the students got the chance to ask their questions! Much great advice was given by the panelists regarding things like how to find your passions, and how STEM can be a part of almost any field imaginable.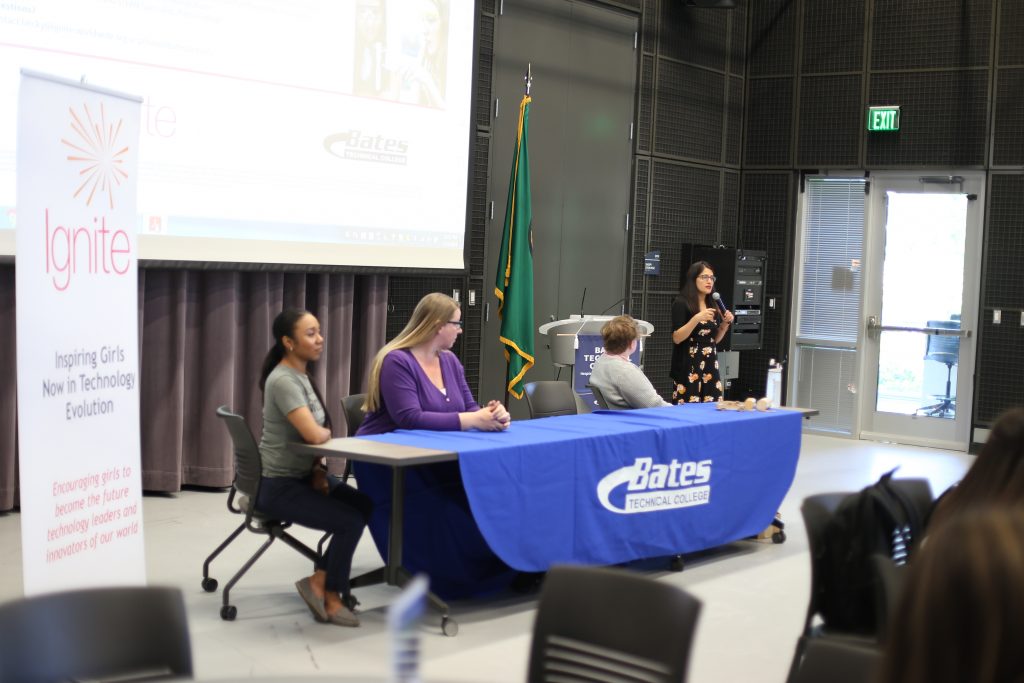 A HUGE thank you to the organizers, faculty, and volunteers at Bates Technical College for creating this amazing opportunity for girls and gender diverse students from around the South Puget Sound! Another thank you to the amazing Panel speakers who joined us!
After attending this event:
Here's what the students enjoyed most:
"I loved the workshops, it was amazing."
- 11th grade
"Learning different things in software and IT workshop. I learned a lot from the Panel."
- 12th grade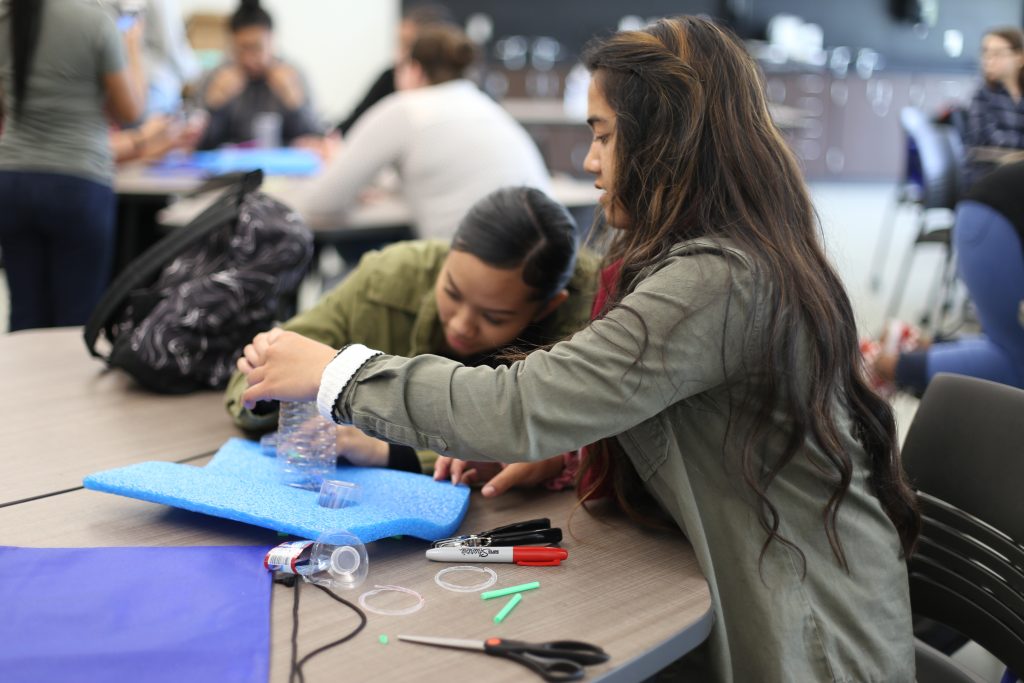 "Learning about different careers and different pathways to get there. The impact women have by joining mostly male-dominant careers."
- 10th grade
"I loved the workshops so much, learning technology and pipelines underground."
- 10th grade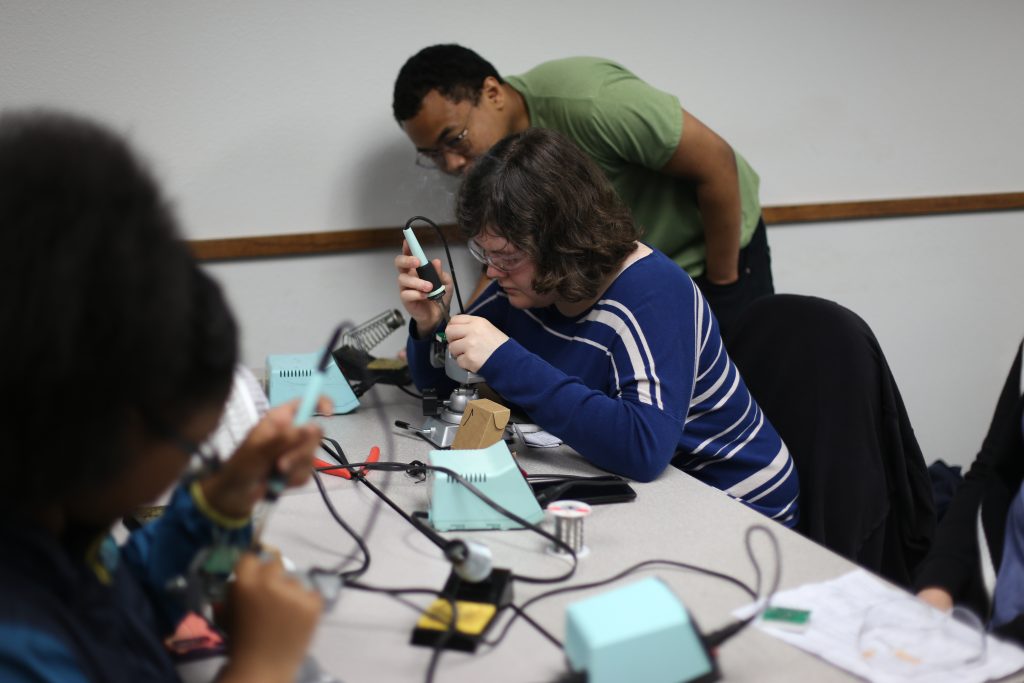 "I liked the hands-on environment. It gave me a different perspective on careers and college."
- 10th grade
"Be able to know more things people do and placements of the pipes. The data scientist can go well with desired profession of mine."
- 11th grade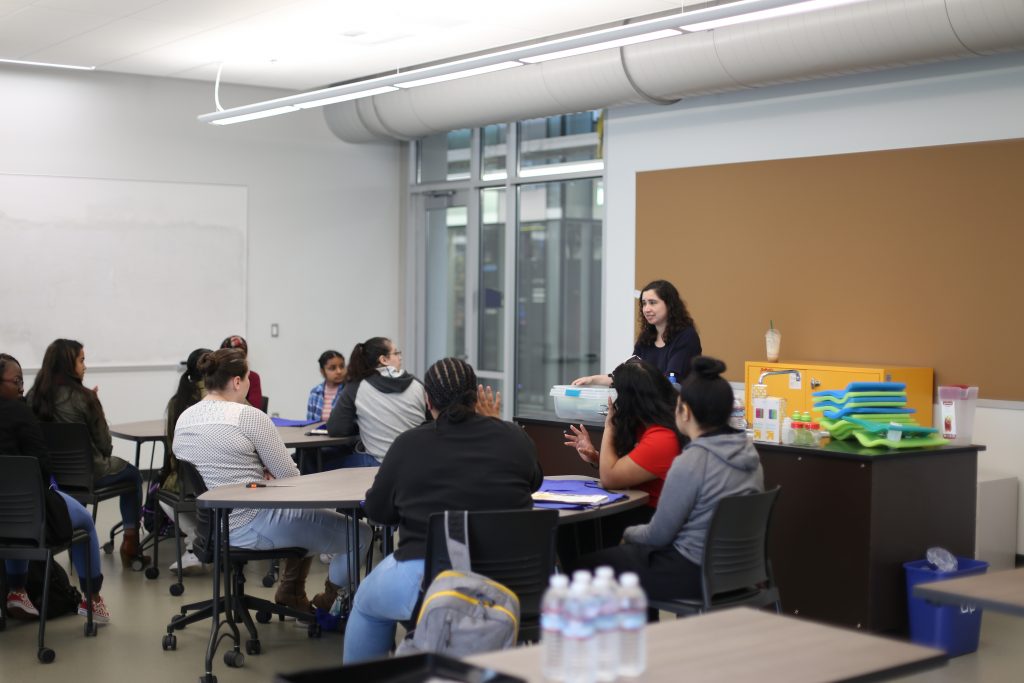 "The passion in everyone who helped/volunteered and the journeys the women went through to get to where they're at."
- 10th grade
"The enthusiasm of the instructors."
- 10th grade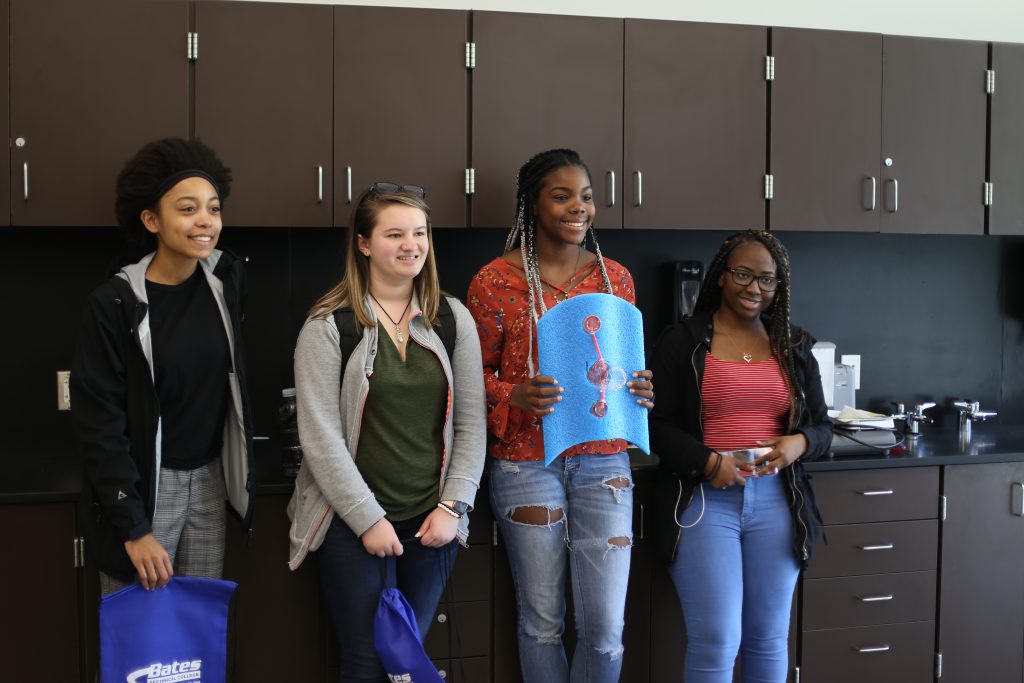 "Learning about how they didn't take no for an answer."
- 12th grade
"The engineering class and the conference helped show a lot of how technology is going in all areas of work."
- 10th grade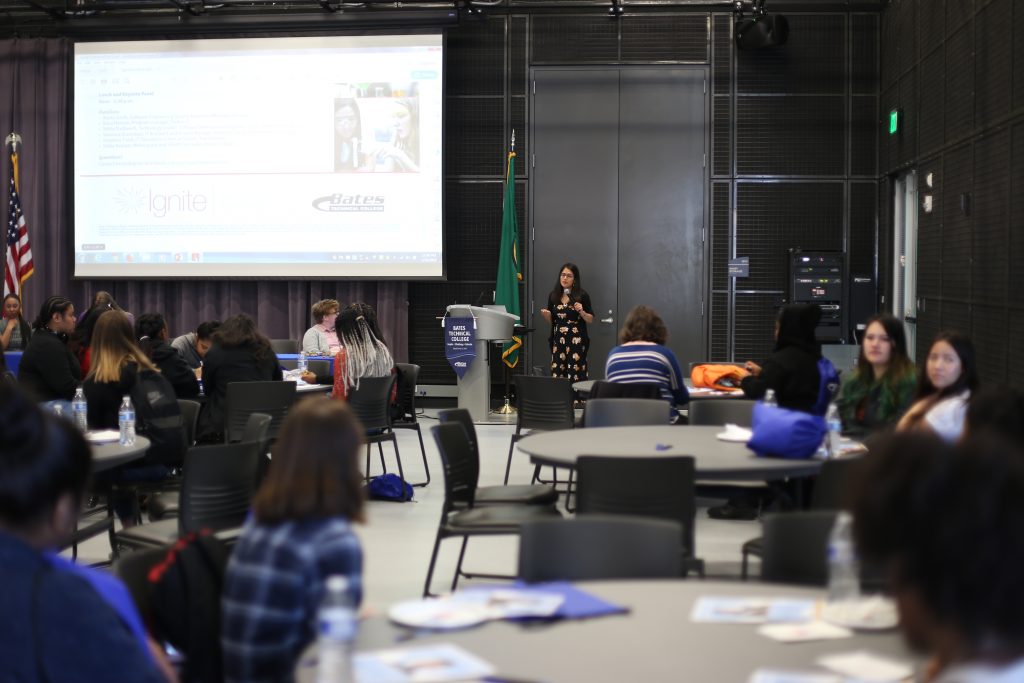 "The panel/mentors talking to us, definitely helped me with my career path."
- 11th grade
"I really enjoyed the broadcasting workshop. It was fun to work on and work with the items. I know how to solder."
- 11th grade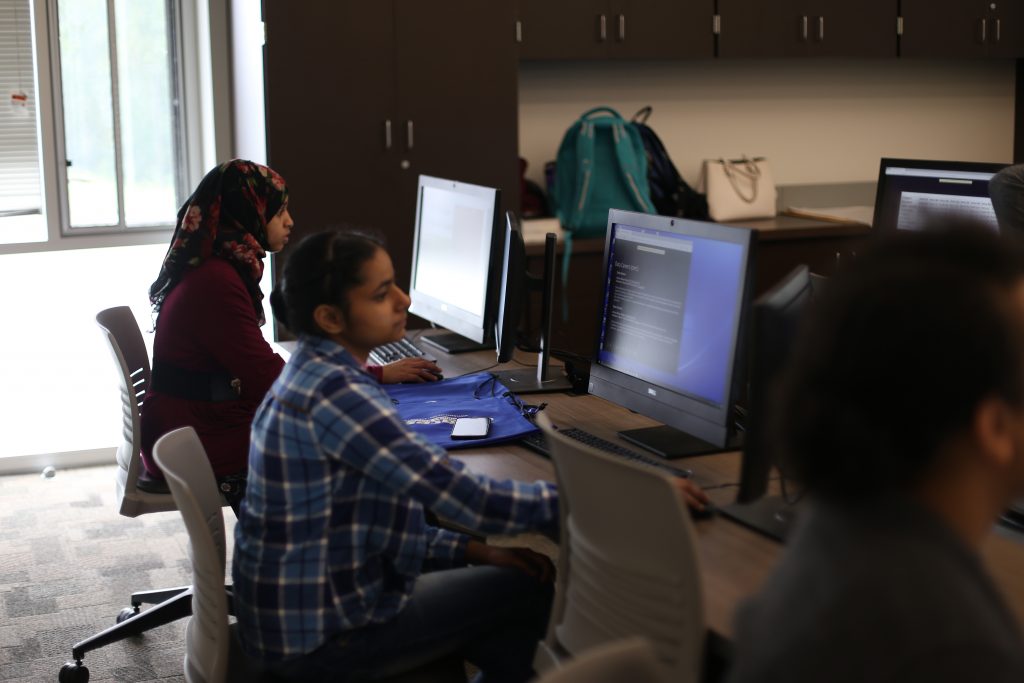 "I loved meeting the instructors."
- 10th grade
"Engineering class was entertaining, also soldering was very intriguing. Developing new skills from a different world!"
- 11th grade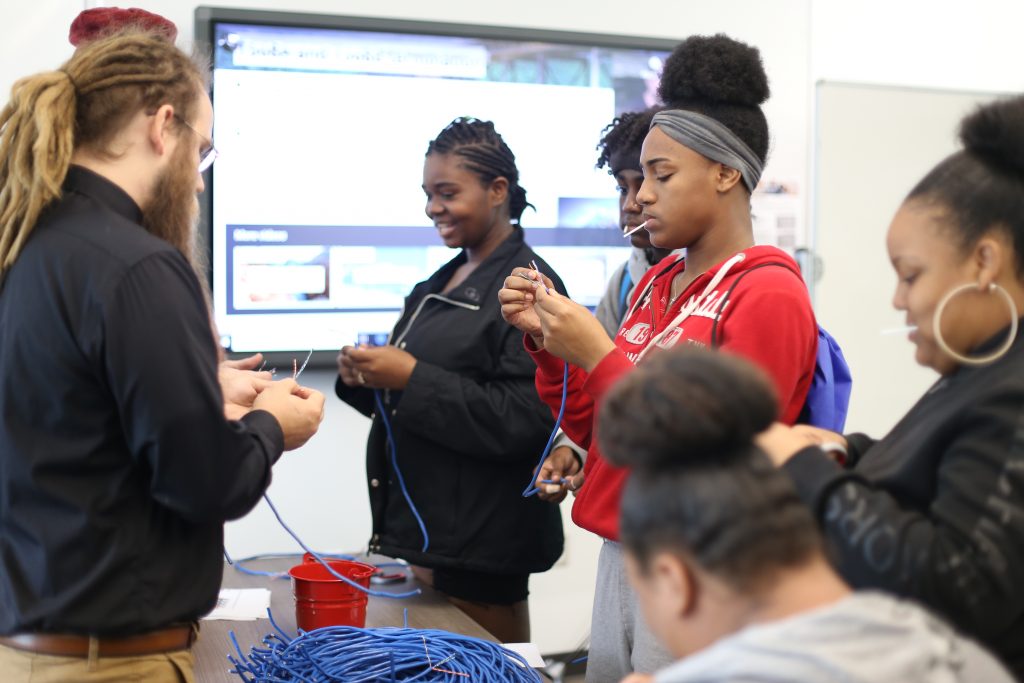 "The fact that they explained things very well."
- 10th grade
"The workshops. It showed me how it's important for us to know how some things are made and why."
- 11th grade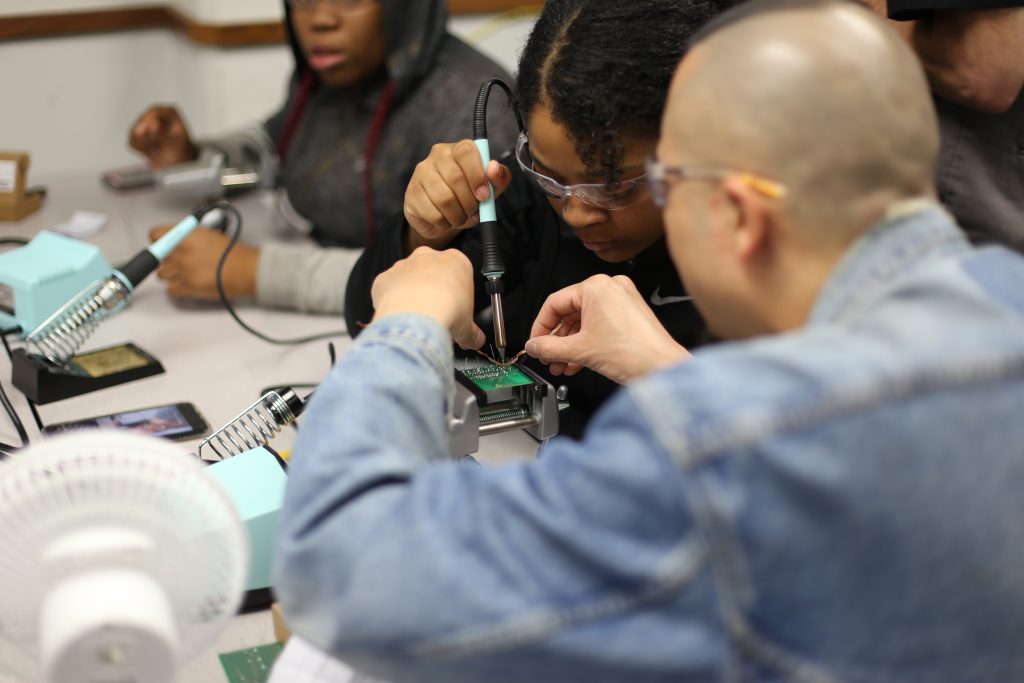 "The workshop, the panelists, the things I could do with these skills."
- 11th grade
"Making a sewer system."
- 11th grade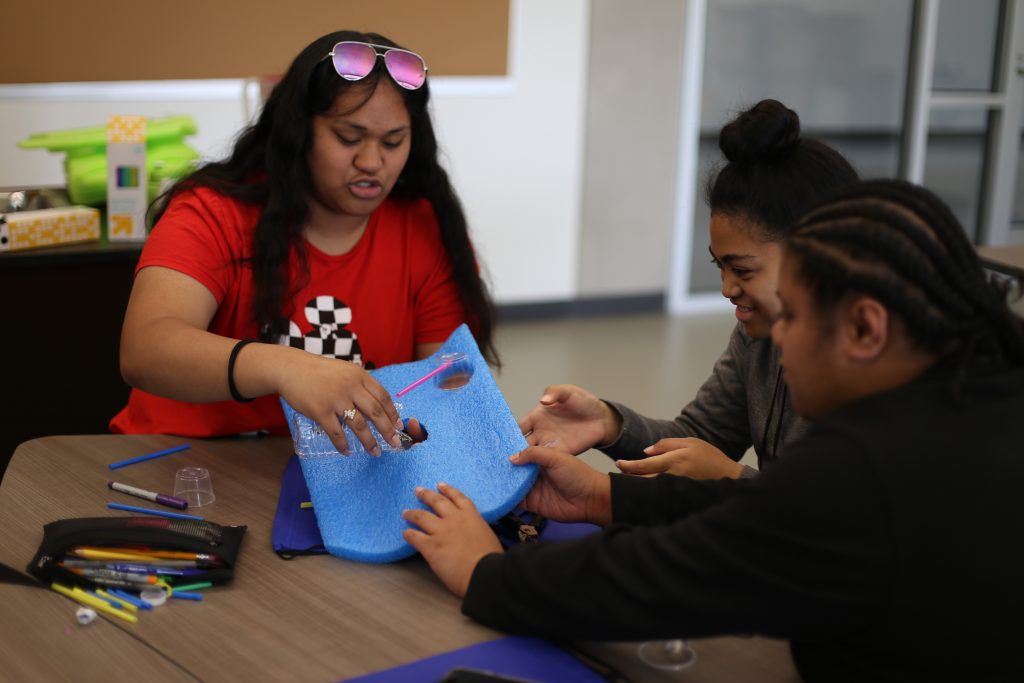 "Soldering workshop was very interesting and fun because it was hands-on."
- 9th grade
"I enjoyed having hands on experience."
- 10th grade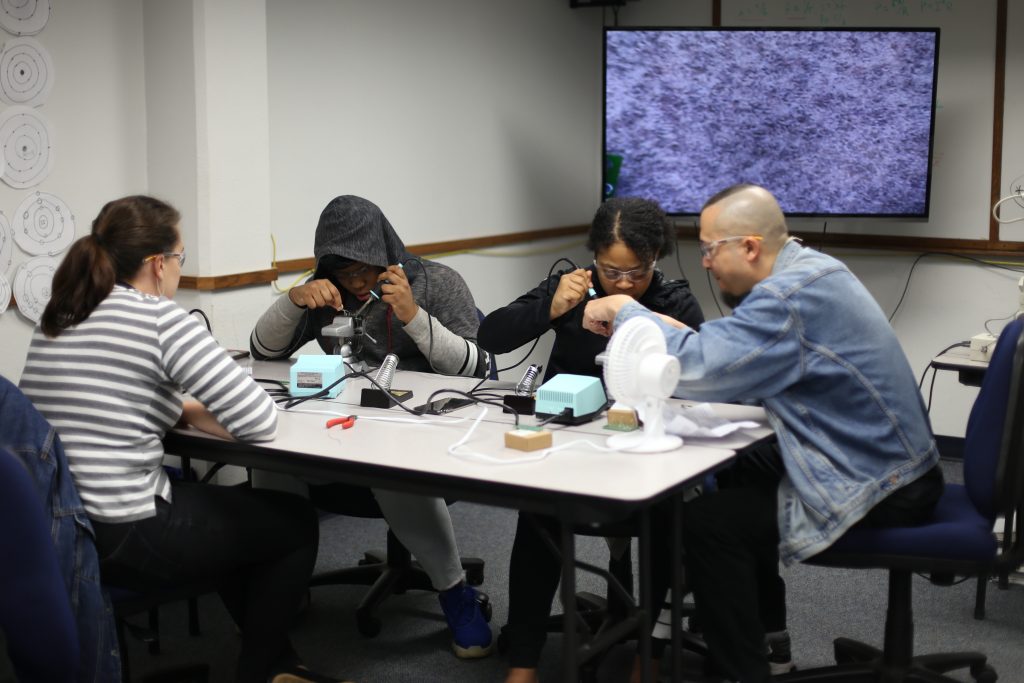 "I enjoyed Workshop 4 (Networking and Information Technology) because it was interesting and I got to make a cable and test it to see if it works."
- 11th grade
"The Panel especially, how it was people talking about their interests and how they got there, from the very beginning, like when they didn't know what to do in life."
- 10th grade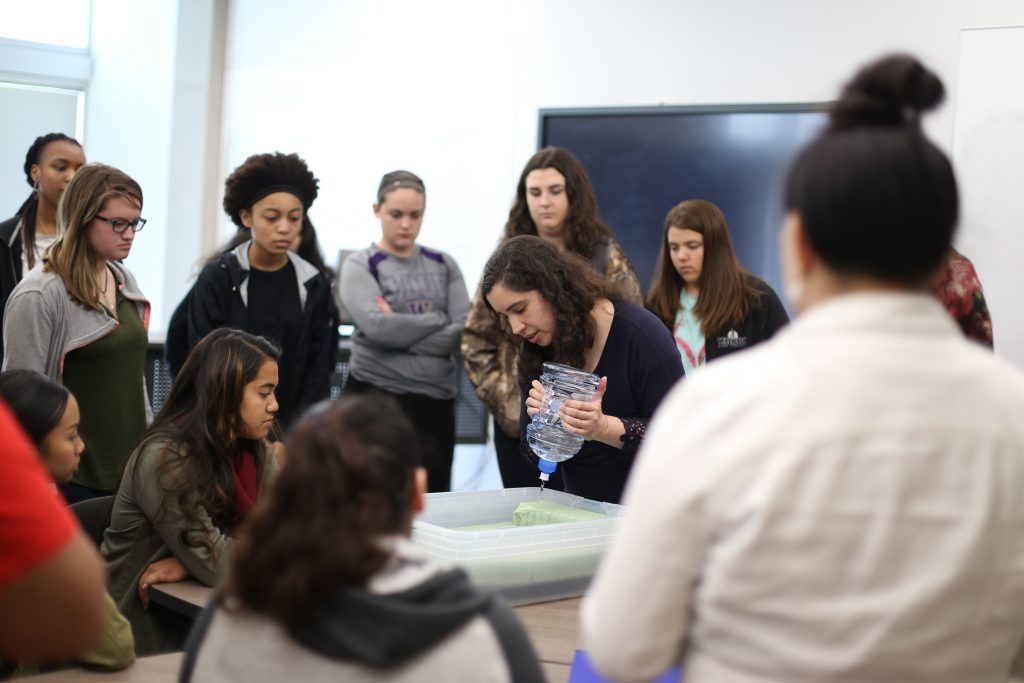 "I liked the engineering one, it was a lot of fun!"
- 9th grade
"Making a clock!"
- 11th grade
"When the speakers told about how they got into the field and how it wasn't really like in the movies."
- 11th grade