Thursday, October 10, 2019 | IGNITE Worldwide Event at Prusa Pocztowa Public Primary School | by Katarzyna Dymnicka, Project Manager from Maciejko Family Foundation (FRM)
On Oct. 10, an IGNITE event took place at Prusa Pocztowa Public Primary School in Kaluszyn, Poland. Kaluszyn is a small town about 50 miles southeast of the capital, Warsaw.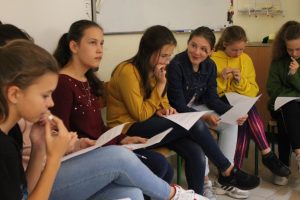 There were 12 girls participating, all from 6th grade. This was their second IGNITE meeting. The first took place in April this year.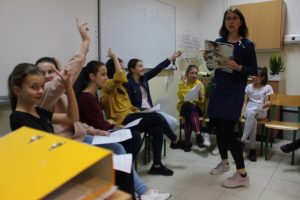 Ms. Anna Szkulmowska, a physicist from University of Torun, was an expert speaker leading the event. She talked about her career and what "optical tomography" is. She described further how she designed and built an optical tomograph, which is used in the medical field and also in examining art objects, like Van Gogh pictures.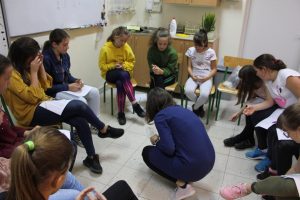 During the workshop Ms. Szkulmowska outlined the principles of logical thinking, pointing out that those sorts of tasks are very useful in scientific endeavors. She then distributed lenses and telescopes among girls so they could check focal lengths.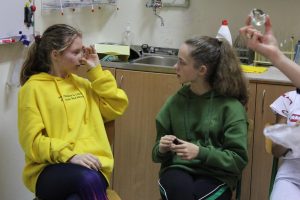 The participants wrote in their comments afterward that they liked the event very much. They thought that the workshop should have been longer. One of them wrote that she liked that kind of work because it helped people. Another commented "that's not important what others are thinking, but what matters is what one loves to do."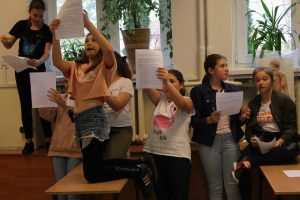 One could observe a lot of enthusiasm among young listeners. Each of them declared that they want to be part of the next event.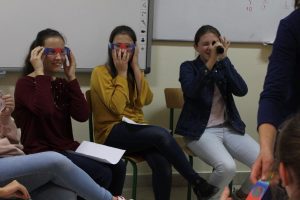 We would like to express many thinks to this wonderful expert, who put a lot of her own heart into the meeting, which obviously was quickly noticed and appreciated by the girls. Also many thanks to Ms. Krystyna Raczynska – biology and chemistry teacher, who had great involvement and participated in the event.