Friday, October 11, 2019 | IGNITE Worldwide Workshop for the World Affairs Council IVLP Delegation | presentation by Cathi Rodgveller, IGNITE Worldwide CEO
For the past 13 years, IGNITE Worldwide has worked with the World Affairs Council to donate the IGNITE program to girls and educators from over 50 countries. IGNITE Worldwide's Founder and CEO, Cathi Rodgveller, gives workshops to delegations of STEM education leaders who visit as part of the International Visitor Leadership Program (IVLP).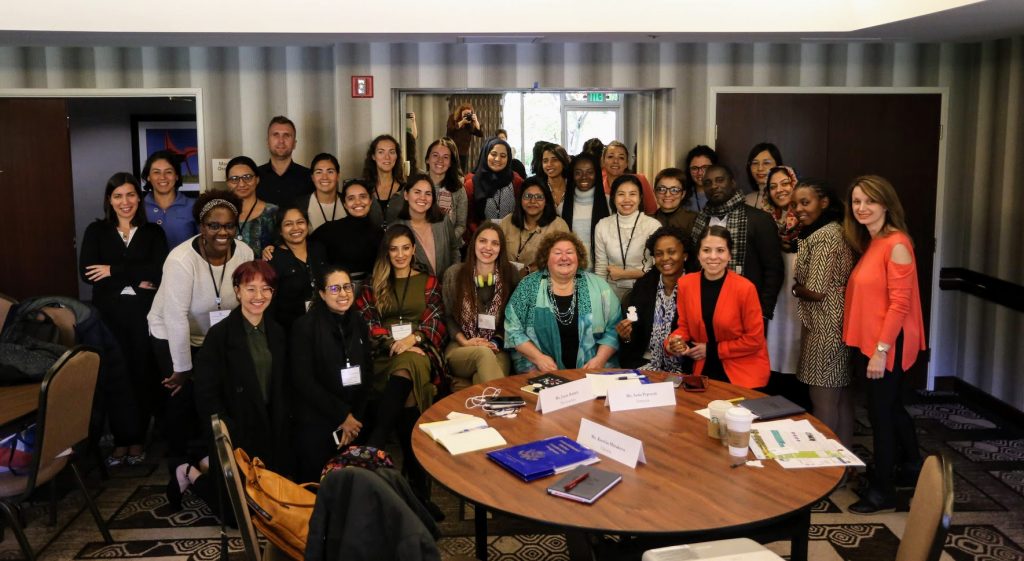 This year, Cathi was awarded with a certificate from the State Department for her dedication to expanding IGNITE beyond the United States for the benefit of girls' education and exposure to STEM.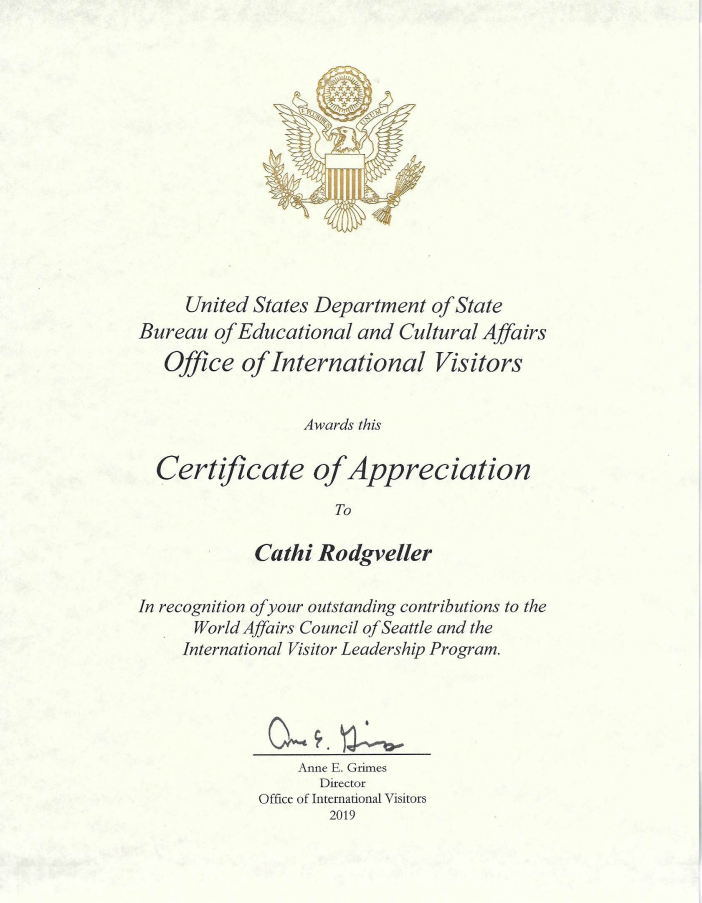 In October of 2019, a special delegation of leaders "Advancing Women in STEAM Fields" attended the IGNITE Worldwide workshop and learned how to launch and run the program for girls in their communities. Participants learn the best practices that make the IGNITE model so successful and how to coordinate events like panel presentation with local women in STEM. Read more about a recent IGNITE panel in Katsina, Nigeria!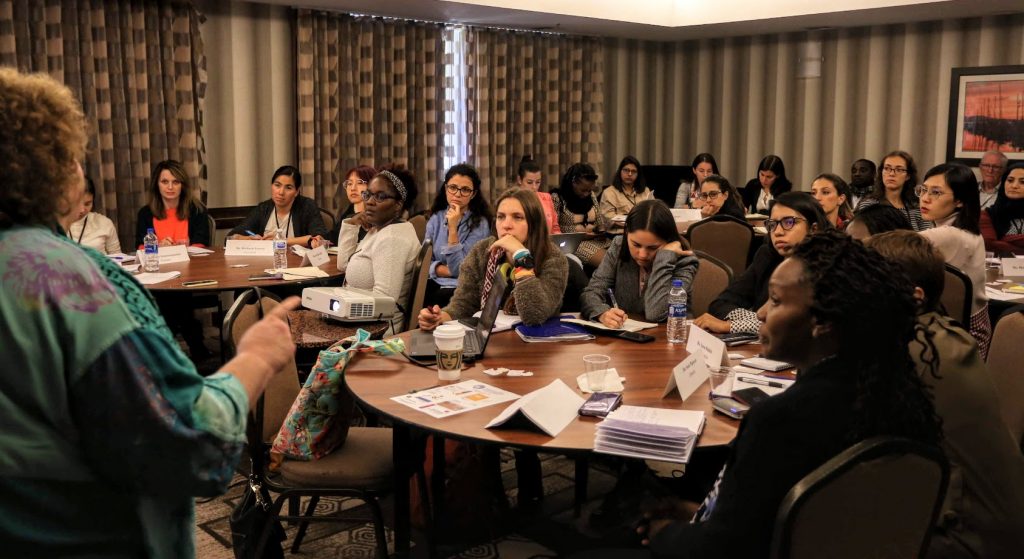 Participants included:
Afghanistan, Ms. Wolayat TABASUM - Student Recruiter, American University of Afghanistan
Australia, Ms. Selena Jane Malijarri UIBO - Labor Party Member for Arnhem, Northern Territory Legislature
Bangladesh, Ms. Mymuna MONEM - Central Committee Member, Jatiotabadi Chattradol, Bangladesh Nationalist Party
Barbados, Ms. Shantel LYNCH - Special Education Teacher, Irving Wilson School
Botswana, Ms. Vehae Winnie TJIRIANGE - Founder and Coordinator, Queen Esther
Cyprus, Ms. Maria ALEXANDROU - Director, Early-School Leavers Program
Egypt, Ms. Amal Salama Nasralla NASR - Lecturer, English Language, Sinai University
Ethiopia, Ms. Meseret Manni MARUTA - Head Coach, Dire Dawa City Premier League Club
India, Ms. Ghazala YASMIN - Assistant Professor, Aliah University
Israel, Ms. Rachel LEVI HERZ - Developer and Head Facilitator, Educational Gender Related Projects, National Young Women Parliament
Kenya, Ms. Bernadette MUYOMI - Employee, Busia County Government
Morocco, Mr. Abdelmohsine EL HALLOUATI - Associate Tutor, Bouarfa Association for Peace
Nepal, Ms. Sushree Jeevan RANA - Central President, Nepal Rana Tharu Samaj
Nicaragua, Ms. Viara Isabel SEQUEIRA OROZCO - Projects and Advocacy, Casa Alianza
Nigeria, Ms. Abisoye Abosede AJAYI - Co‐Founder, Pearls Africa Foundation
Palestinian Territories, Ms. Raghda A K ALHADDAD - School Principal, United Nations Relief and Works Agency for Palestine Refugees (UNRWA) School
Russia, Ms. Varsenik MURADOVA - Deputy Director, Pchyolka
Rwanda, Ms. Donatha GIHANA - Country Director, Girl Effect Rwanda
South Sudan, Ms. Riya William YUYADA - Civic Education Officer, Mundri Relief and Development Association
Sri Lanka, Ms. Fahmiya Mohamed SHERIFF - Reporting Officer, Islamic Women Association for Research and Empowerment
Switzerland, Ms. Flavia Sabine KLEINER - Co‐President and Executive Director, Operation Libero
Uganda, Ms. Aziida Nsubuga NTEGANA - Head Master/Teacher, Old Kampala Secondary School