October 14, 2019 | IGNITE Panel at Truman High School | by Shawnte Garrett 
On October 14, Truman High hosted an IGNITE Women in STEM panel to inspire, educate, and encourage young women about the opportunities in STEM and how women are getting more involved, interested, and excited about the field of STEM.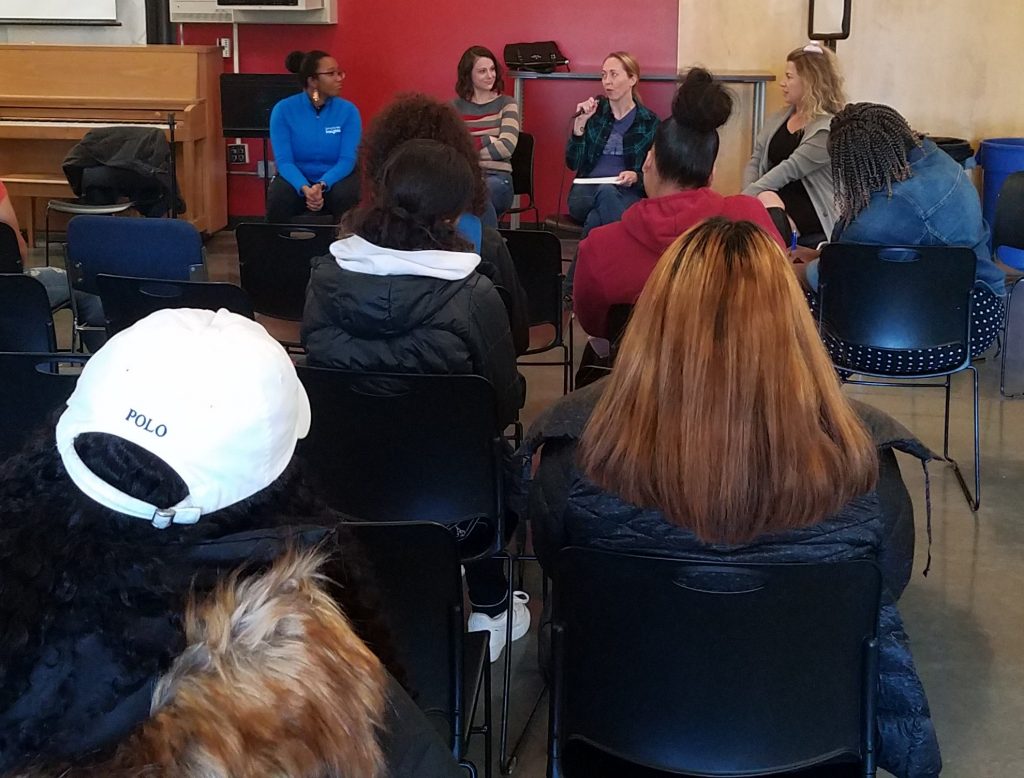 14 students attended and heard from four amazing women in STEM. They learned that age has no boundaries, nor does it justify an entrance or exit date for women to be a Front-End Software Engineer. They learned a women can take a plant and use it to make plastics. They were inspired by a woman who worked as a retail manager but wanted more for herself, despite knowing she only had a two year degree, and a woman who just graduated from college and uprooted herself for a new job and life in a new city.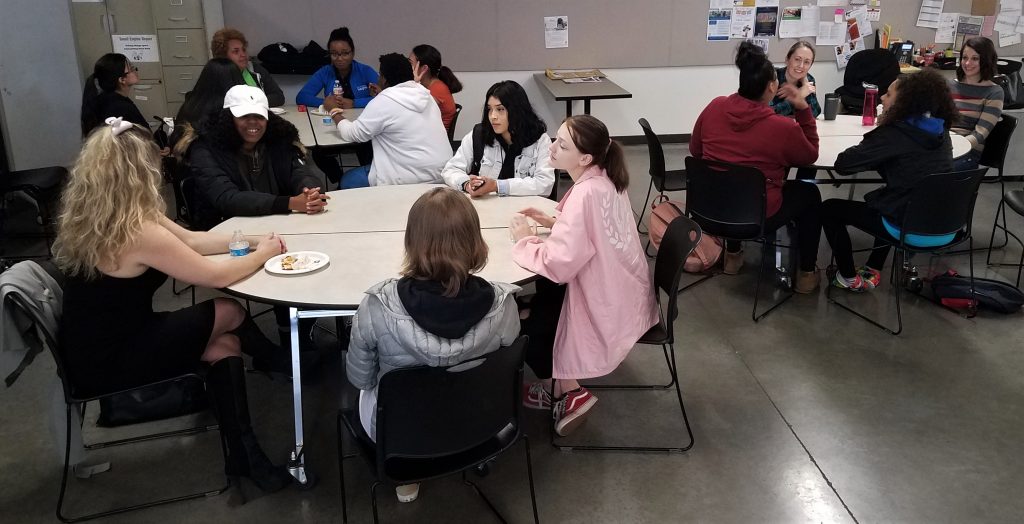 The panelists who shared their STEM career journeys were: 
Harmony Hames, Front-End Software Engineer at REI

Leslie Pedro, Software Engineer at Upbound
Amy Ansel, Founder of Titan Hemp and Titan Bioplastics
Shanell Powell, Program Manager at Microsoft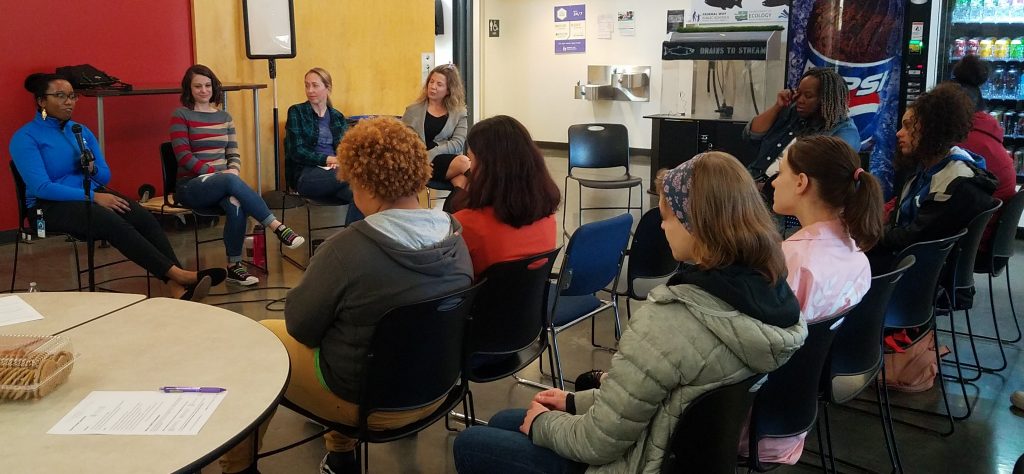 The panelists shared their stories of how their roads to STEM had challenges and setbacks, how they were determined to continue with their passions, and how they enjoyed what they do. The young women at Truman participated in table conversations, where they got some one-on-one time with each of the panelists. During this time, there were many fruitful conversations and engaging questions asked. The young women heard the panelists say to make a plan for your purpose, find out what your strengths are, velcro yourself to positive people, and if you enjoy solving puzzles, STEM is where you need to be!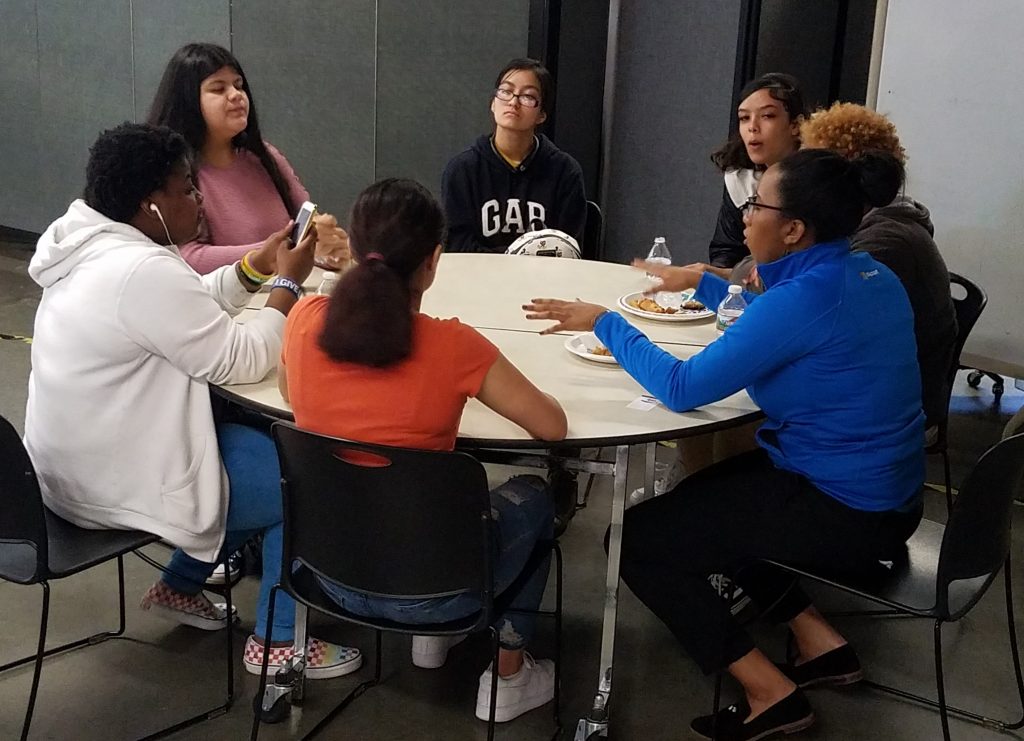 Thank you, Amy, Harmony, Leslie, and Shanell for giving our young women a new purpose to explore, get excited about, and pursue. Your stories inspired these young ladies to look at options they never realized existed. Having the table conversations and that one-on-one time with you was magical for the young ladies who were shy. It empowered them to see what confidence looks likes. Your transparency let them know we all have setbacks and struggle; however, those are used to make us better and to shine bright like diamonds. You ladies made today an unforgettable moment for our young women at Truman!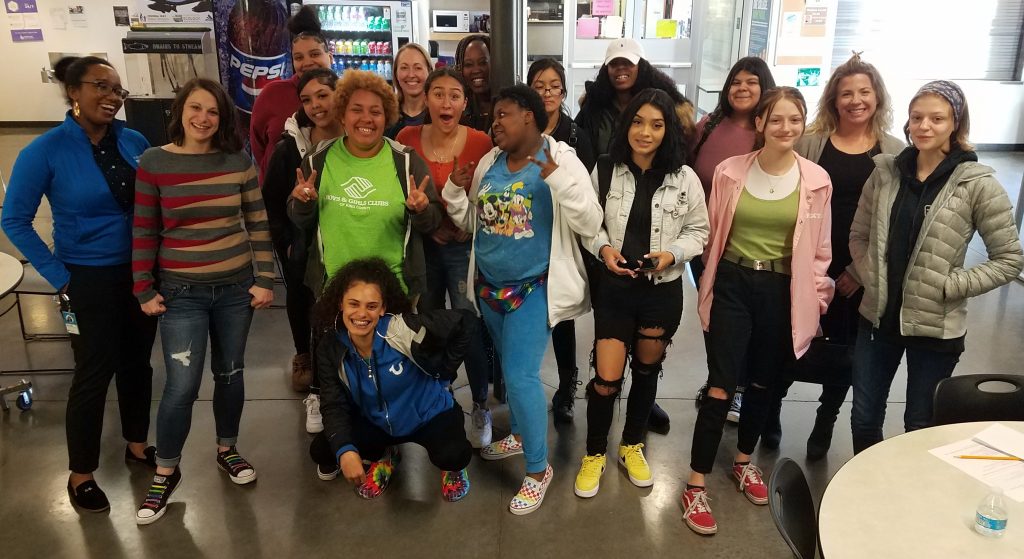 After attending this event:
Here's what the students enjoyed most:
"I love how everyone has a story. Everyone started from somewhere."
- 9th grade
"Sitting at a table with Amy, we talked about my interests, and she has convinced me to improve and work on my weaknesses."
- 12th grade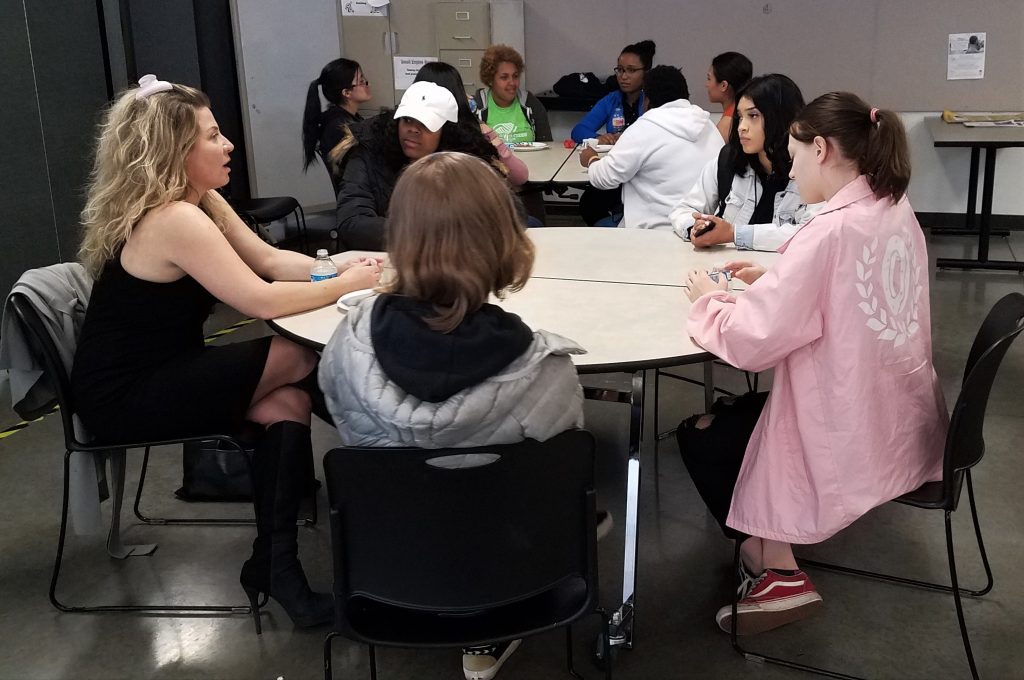 "I loved hearing about what obstacles they overcame, and they don't give up and are very independent."
- 12th grade
"What inspired me was seeing all these women succeeded in what they wanted."
- 11th grade
"Hearing Leslie's story. It showed me that even through her struggle she really got somewhere."
- 9th grade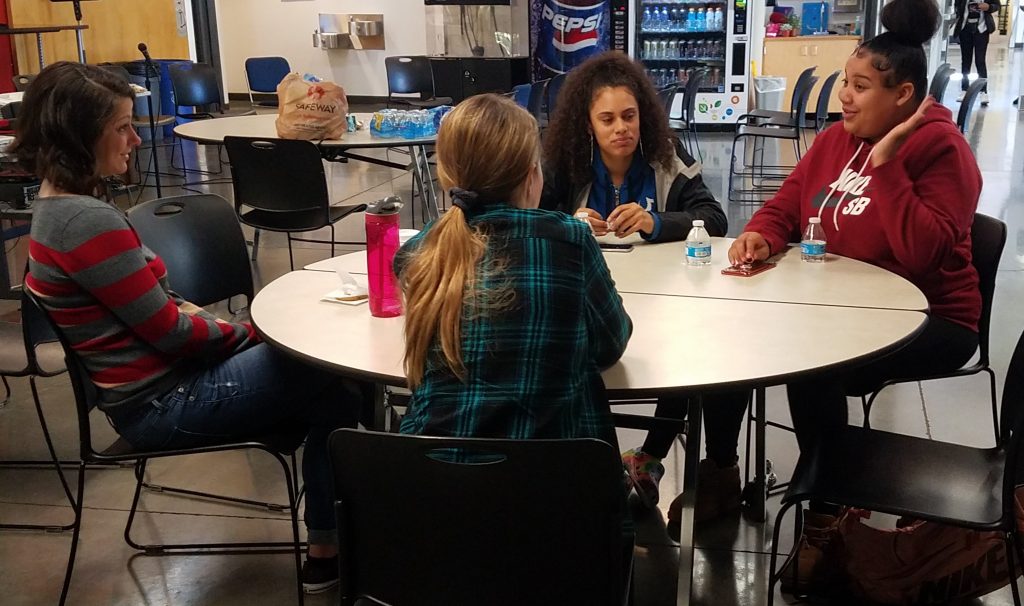 "They said that I can graduate earlier, and now I'm way more interested in doing that."
- 10th grade
"How to figure out what you want to do in the afterlife of after school. How to get through life."
- 11th grade
"Everything about it, because no one gave up and they tried again. I really loved that!"
- 11th grade