October 17, 2019 | Microsoft Coding Workshop with Woodmont K-8 and Nautilus K-8 | by Azeb Hagos & Isabelle Matson 
On Oct. 17, 82 scholars from Woodmont K-8 and Nautilus K-8 in Federal Way attended a coding workshop at the Microsoft campus in Redmond. We were met by a lovely greeter, who spoke with the girls while they were still on the bus and helped them to understand what the day would look like. It was perfect that the girls got hear what to expect before unloading the bus. Our first impressions as chaperones were that this was a well-organized event with high energy folks excited to spend the day with students.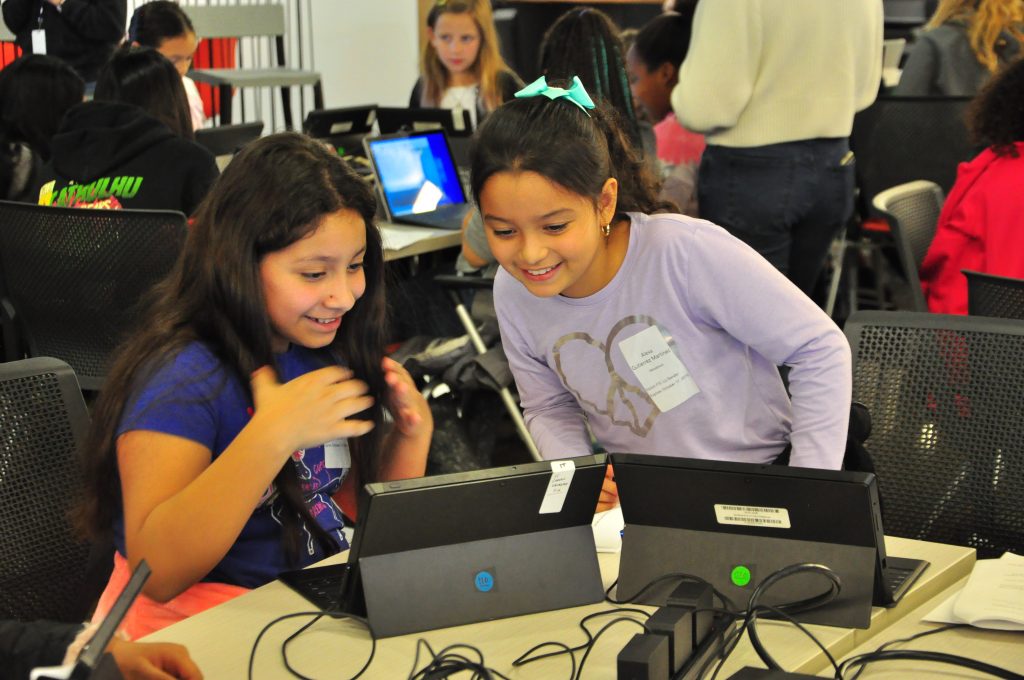 The event was a coding workshop for girls followed by a panel discussion. The coding was great - the volunteers were helpful in aiding the girls during the coding process. The kids were engaged and enjoyed the activity learning how to code a turtle to walk through a maze.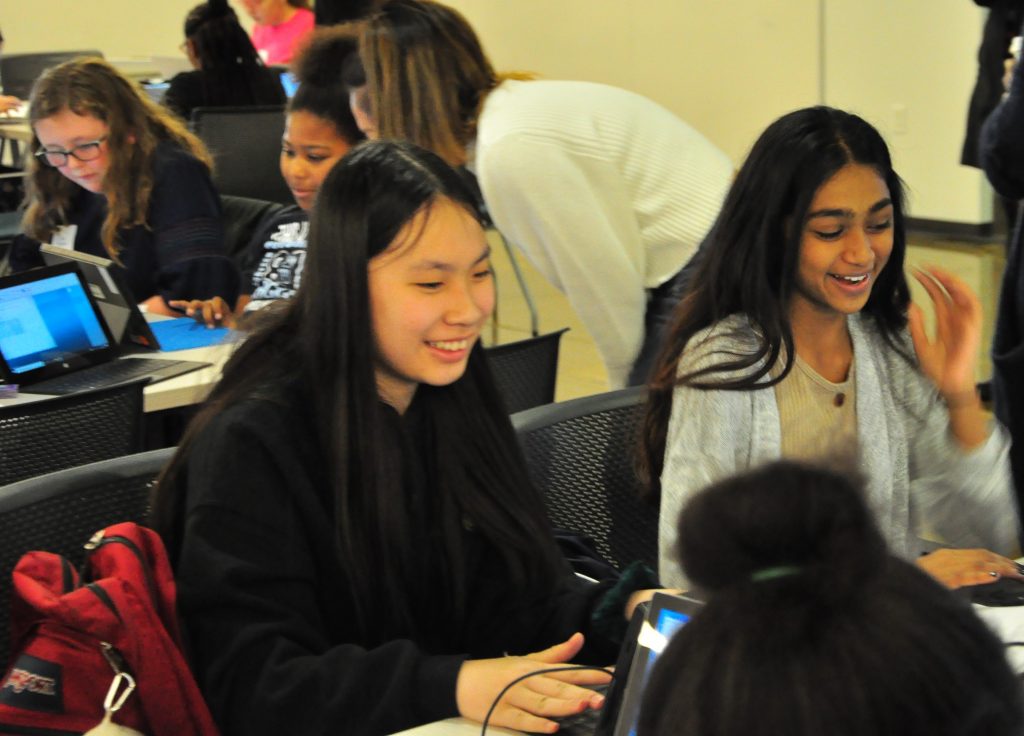 The girls enjoyed playing around with the coding after they got the hang of it—changing the turtle's speeds, changing the color of the line, etc. They loved learning that their ideas can come to life when personalizing computer programs!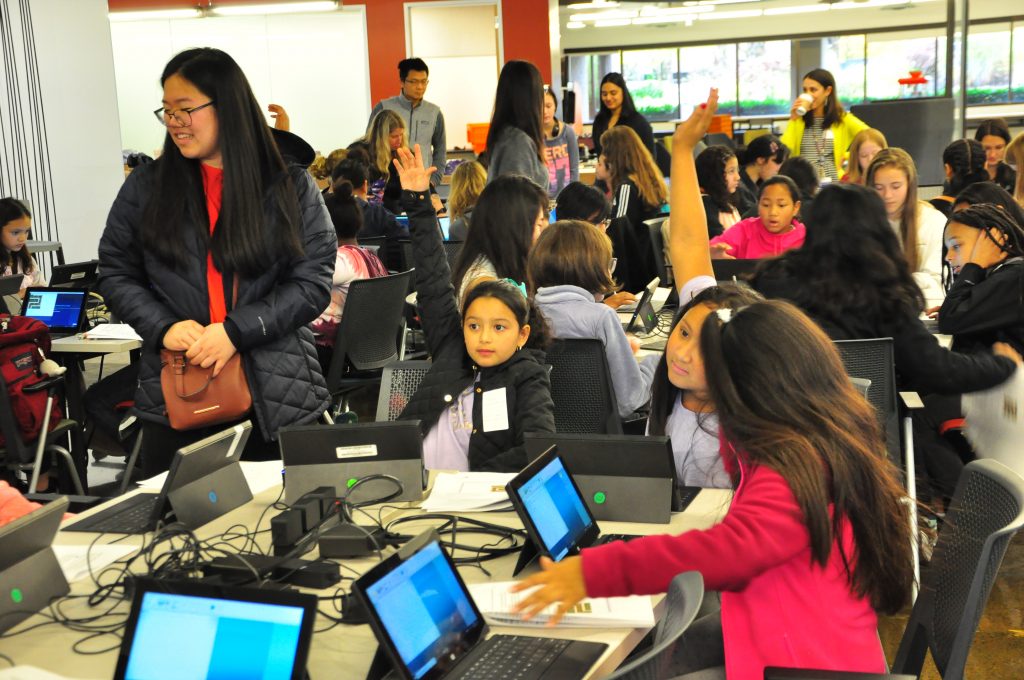 During the panel discussion, four women shared their stories and advice. They told the girls it's important to support themselves and focus in school to prepare for their future. The girls asked questions about obstacles the women had to overcome, what they did at Microsoft, and how they got into the jobs.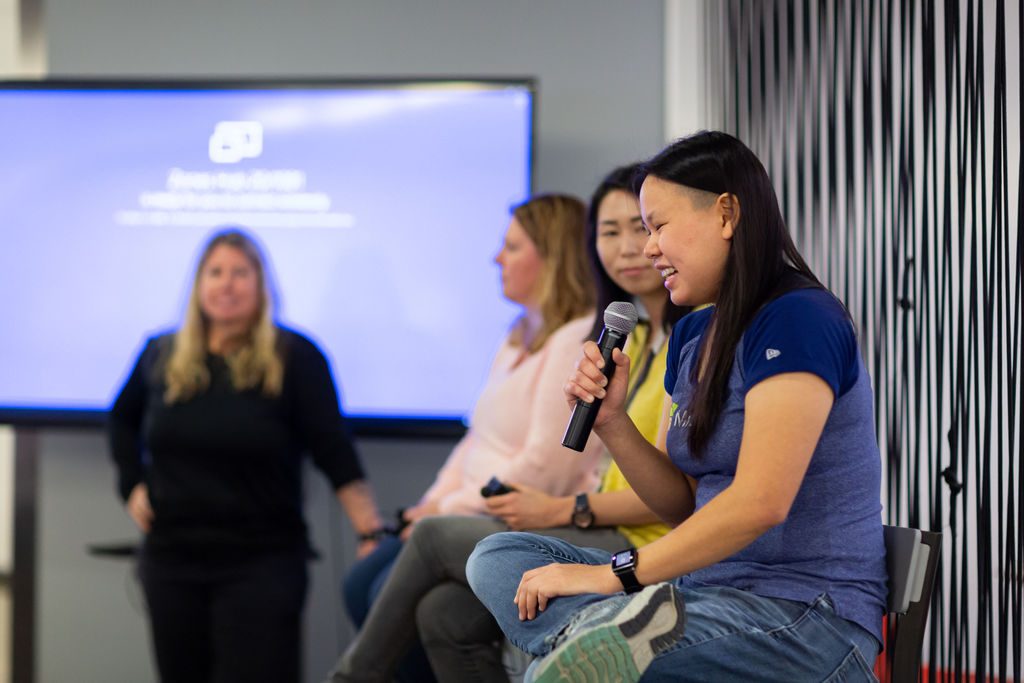 The panel inspired the girls by showing that you don't always need multiple degrees from a college to make good money, that girls can work in coding and computer science just like boys, and that they can work with things they are interested in, like coding and video games.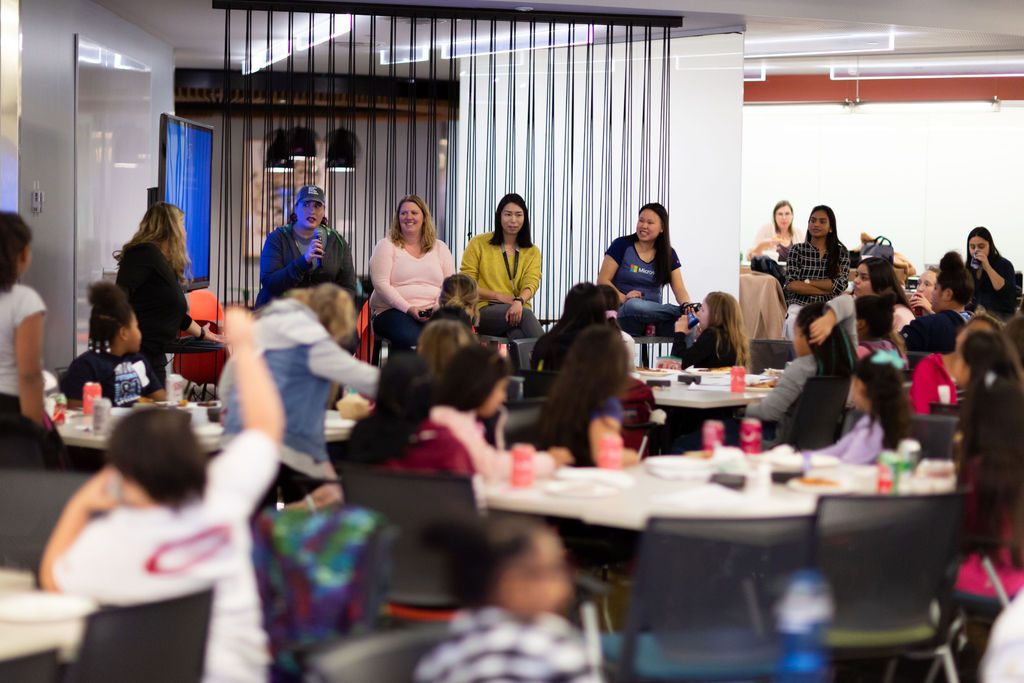 It was special that this event was for girls, by girls. The girls loved that they got their own trip, and many were inspired to pursue STEM as a career or hobby. The girls came back and couldn't stop talking about the turtle!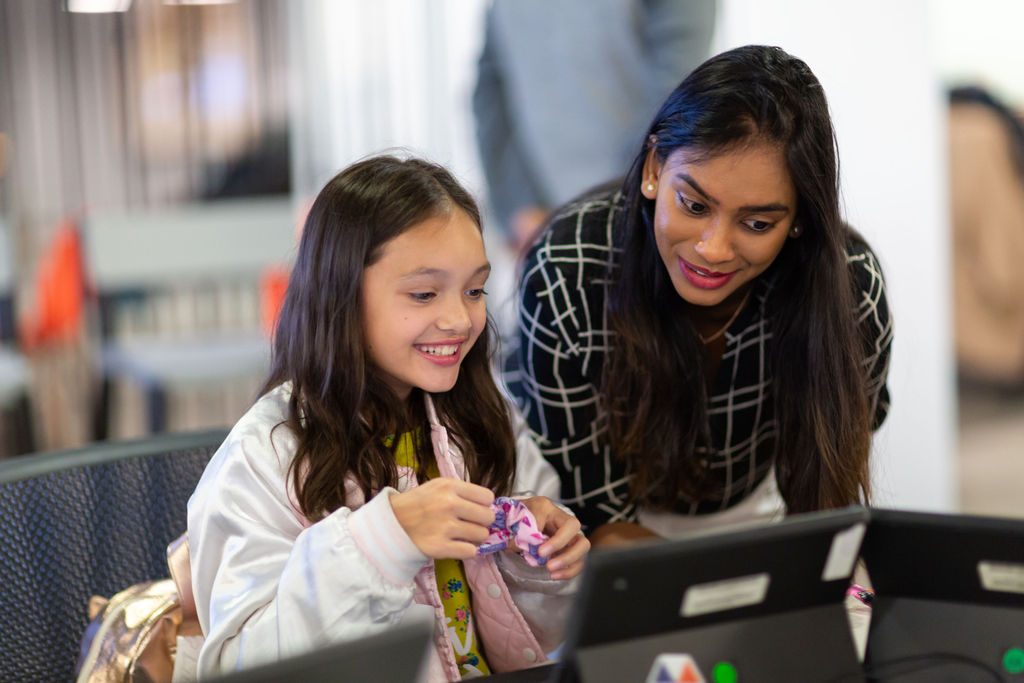 Thank you to Kristi, Sufen, Pepsy, Mary Beth, and Viv, and all the Microsoft volunteers who shared your time, energy, knowledge, and advice to make this an inspiring event for the girls!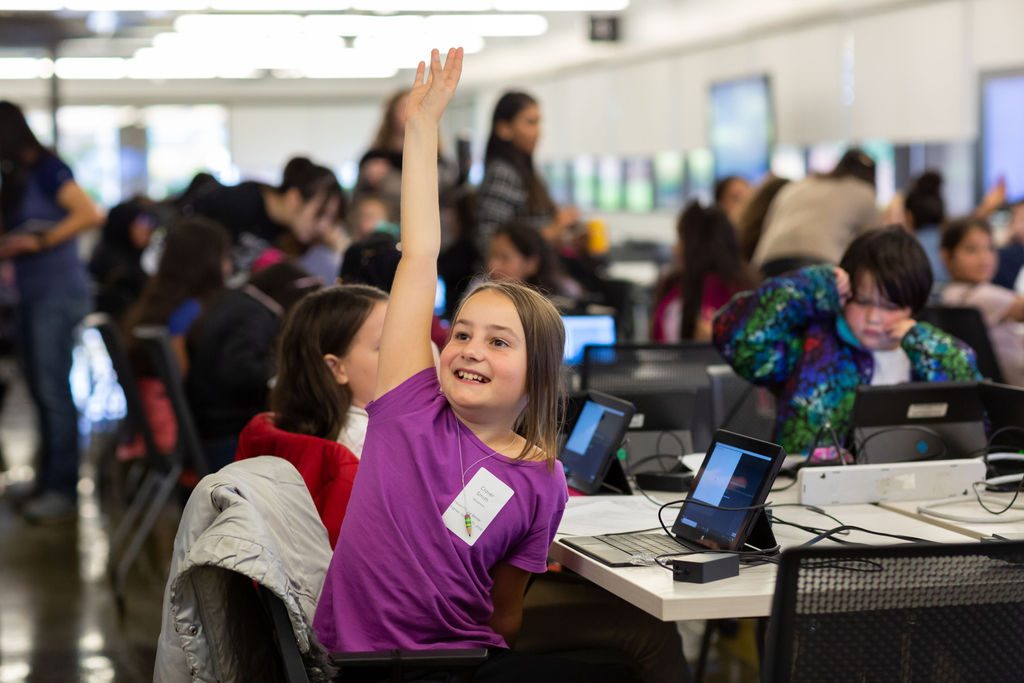 After attending this event:
Here's what the students enjoyed most:
"I really enjoyed talking to the females on the panel and listening to their answers to our questions. It has inspired me to work for Microsoft. This event inspired me to never give up and to continue to work on my education."
- 8th grade
"The Q&A was so much fun, the women were so sweet and made me want to get into technology! It inspired me to go into a STEM field and apply for Microsoft."
- 8th grade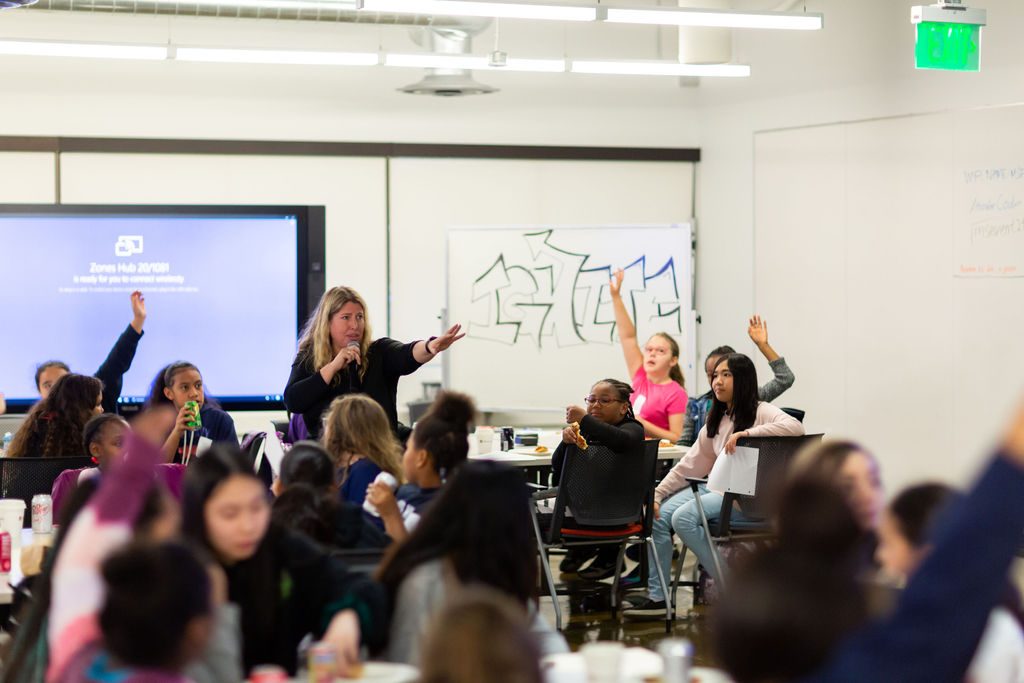 "I enjoyed when they told us their struggles and how they overcame them."
- 8th grade
"It inspired me to take risks and be brave."
- 7th grade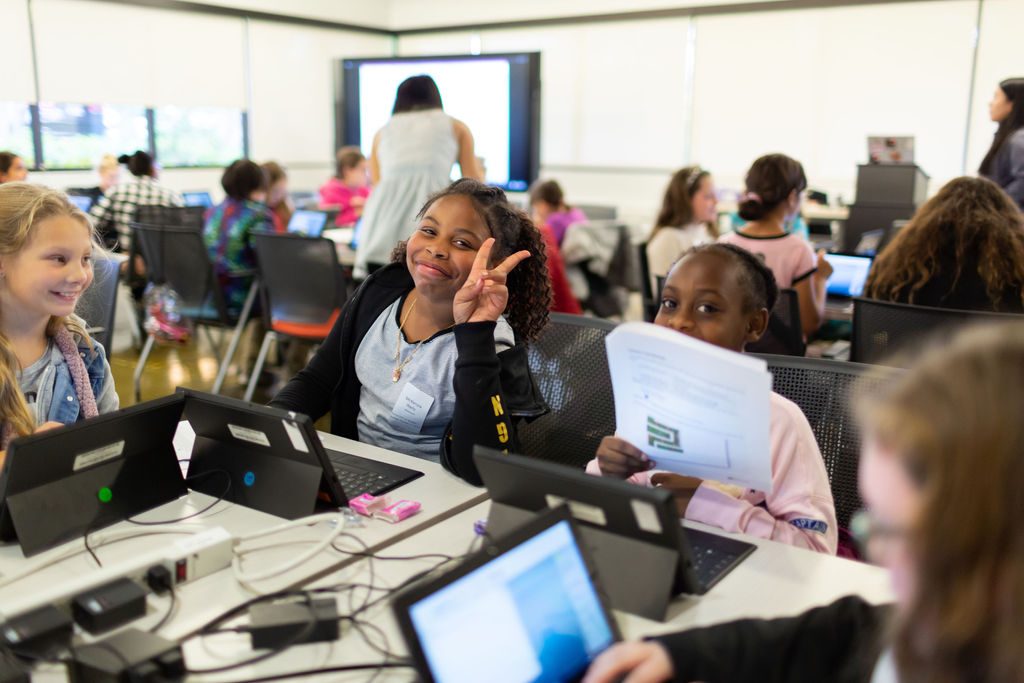 "What inspired me was that the helpers are really good at helping and care about us."
- 4th grade
"I enjoyed the coding and it inspired me to keep coding, and I am!"
- 4th grade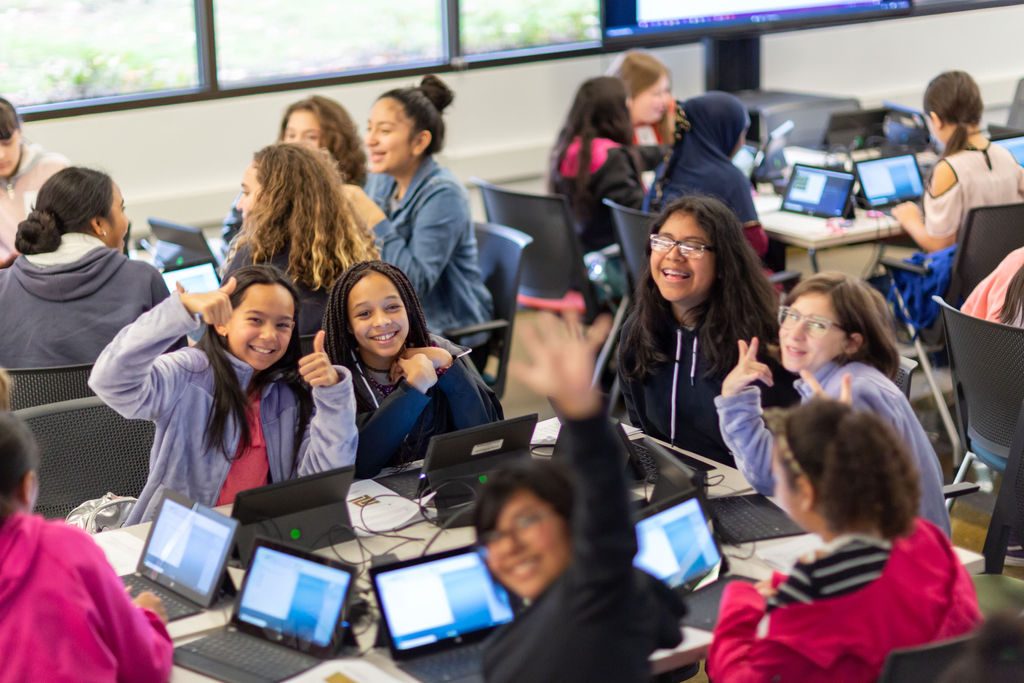 "I enjoyed the questions. The ladies talking about their passions and backstories. Thanks for an amazing time!"
- 6th grade
"When the turtle started really weird, then they told us and it was amazing how we code it to move! We should do more coding because it's fun to do."
- 4th grade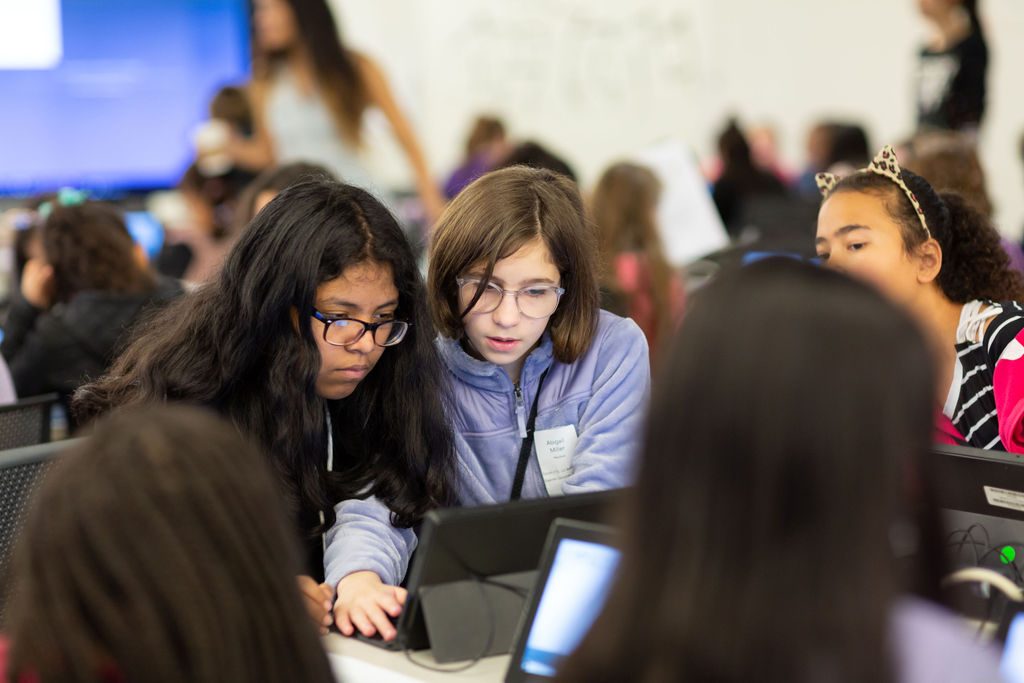 "I was inspired by how confident the four ladies were."
- 8th grade
"I enjoyed playing on the computer. And it inspired me because it was fun and cool :)"
- 4th grade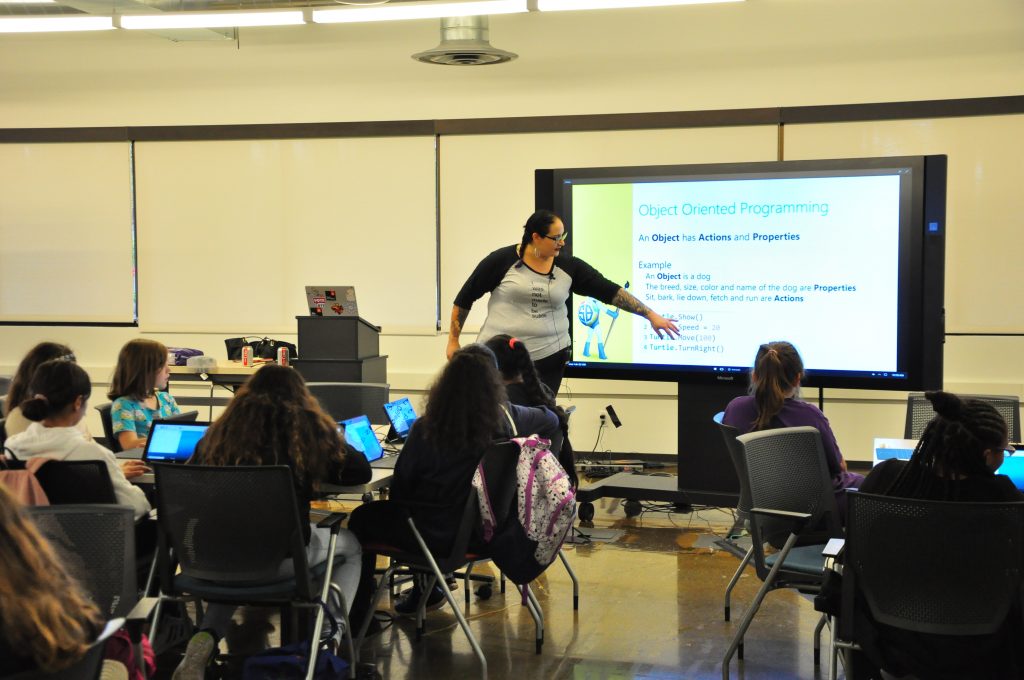 "The group talk and the hands-on activity. The fact that we got to know the people who work there and what they do. Also the way they got to Microsoft."
- 7th grade
"The encouragement. The confidence of the four women. I want to work at Microsoft."
- 8th grade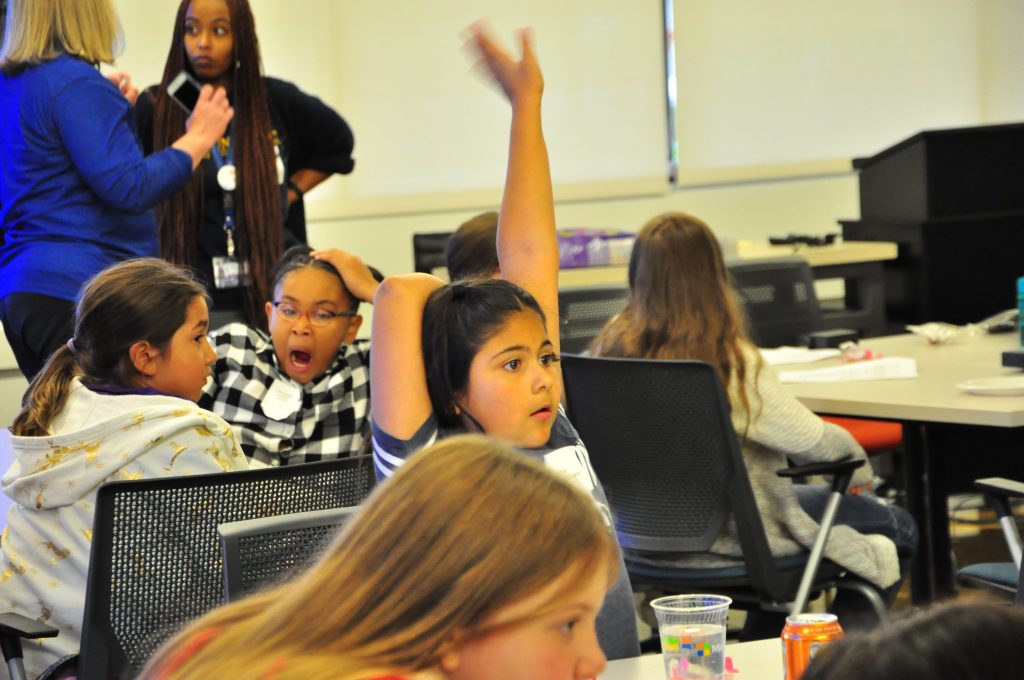 "Coding the turtle! I'm inspired to get to do coding for animation."
- 4th grade
"I really like how this company gives good money to their employees and it doesn't matter what their background was."
- 8th grade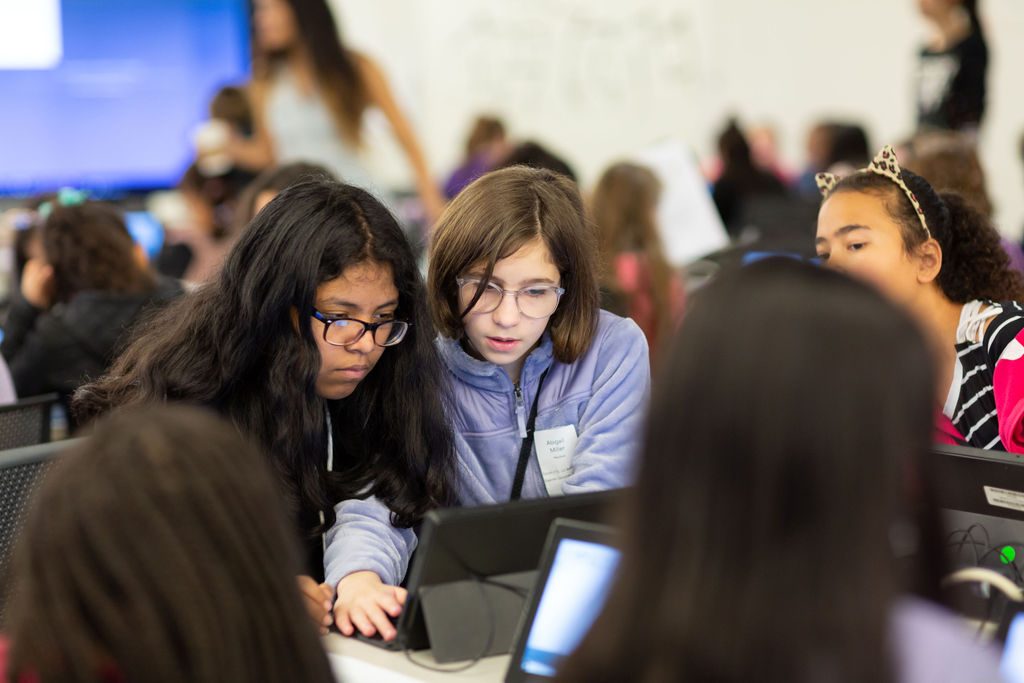 "It inspired me to start doing different types of coding."
- 4th grade
"I enjoyed asking the questions and actually talking with them. I'm inspired to look into Microsoft jobs."
- 8th grade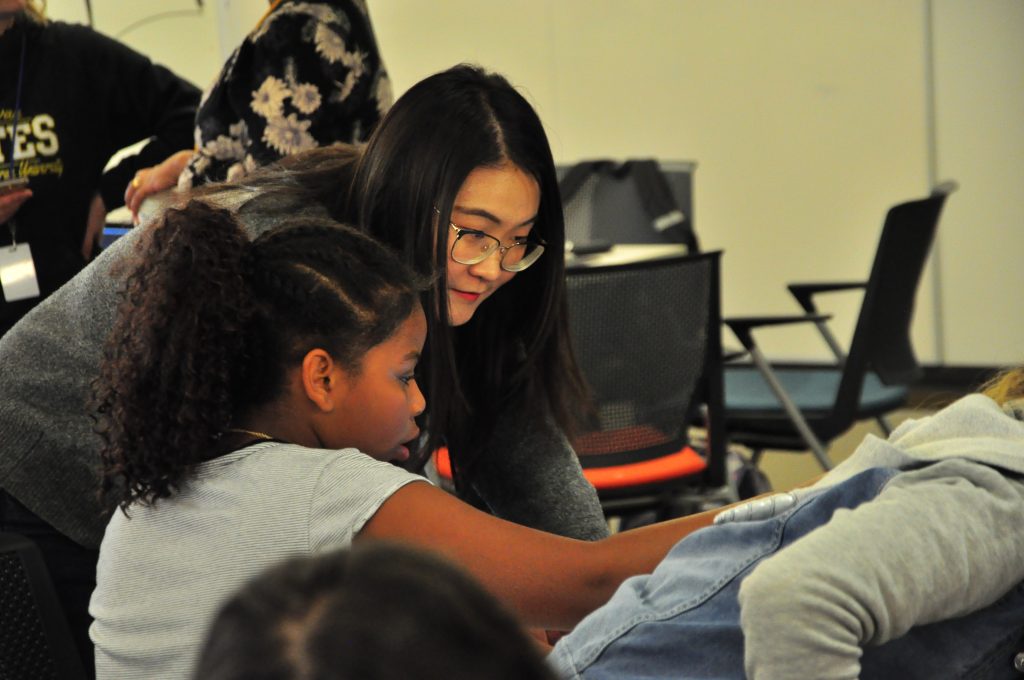 "I enjoyed talking about STEAM opportunities. I want to join Microsoft."
- 8th grade
"I liked the questions and that they can actually answer them. Also the stuff we did on the computers."
- 4th grade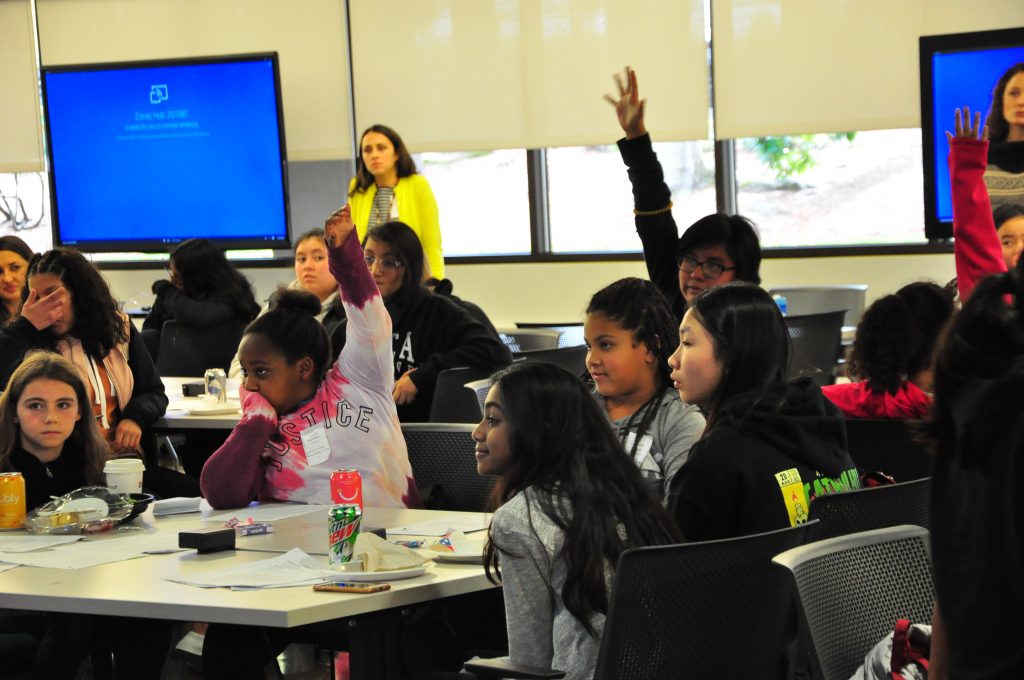 "The speeches that the ladies gave were very motivational."
- 6th grade
"Honestly there is nothing they should change. It is so cool!"
- 4th grade