November 7, 2019 | Broadview Thomason at Microsoft Inclusive Technologies Lab | by Michele Amato
On Nov. 7, the Middle School IGNITE Chapter from Broadview Thomson took a field trip to the Microsoft Inclusive Technologies Lab. We arrived and were greeted by Madison Hight and our host Sunitha Muthukrishna.  They escorted us through a maze-like building and we ended up at a really interesting hallway just outside the Lab that was painted with glowing green designs to look like circuitry. The lab itself was like an open concept living/dining room decorated in mid-century modern-meets-futuristic tech décor. It was stunning!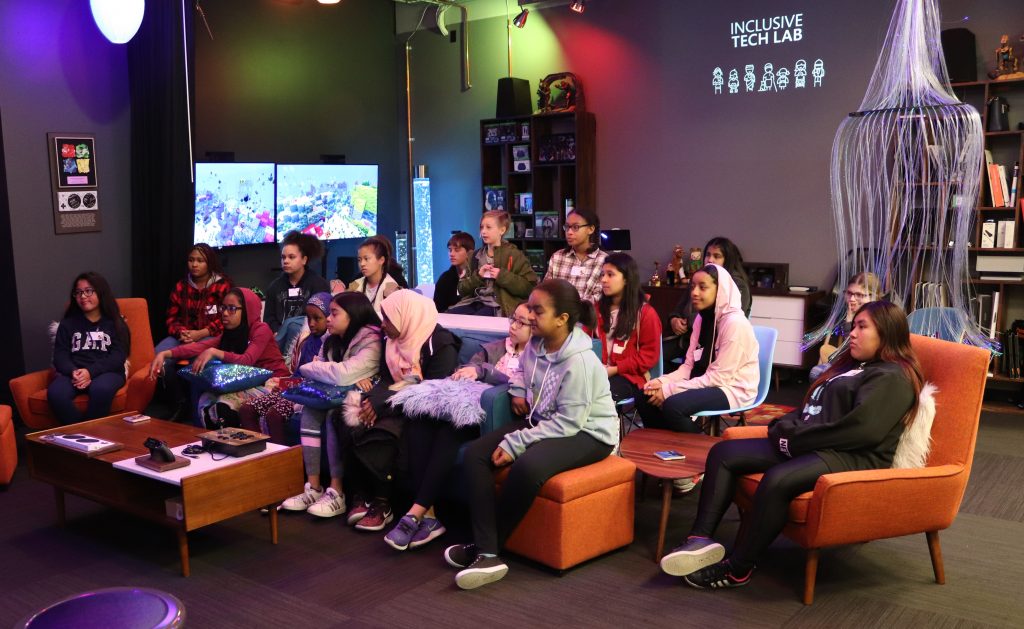 We were met by Bryce Johnson, who is a Design Researcher for Accessibility in Gaming. He showed us the popular ad they made and ran during last year's Super Bowl.  It advertised kids playing a group video game using a variety of controllers, one of which he had designed to adapt to users who cannot hold and push the buttons on a traditional hand-held controller.  The adaptive controller has round circle pads and places to plug in USB devices to play a game by alternative means.  Bryce showed the girls how someone could even operate the device by using their feet and head to control the play of the game.  There were also options to use a mouth controller, a head controller, pads for your feet, and speech controllers - to name a few!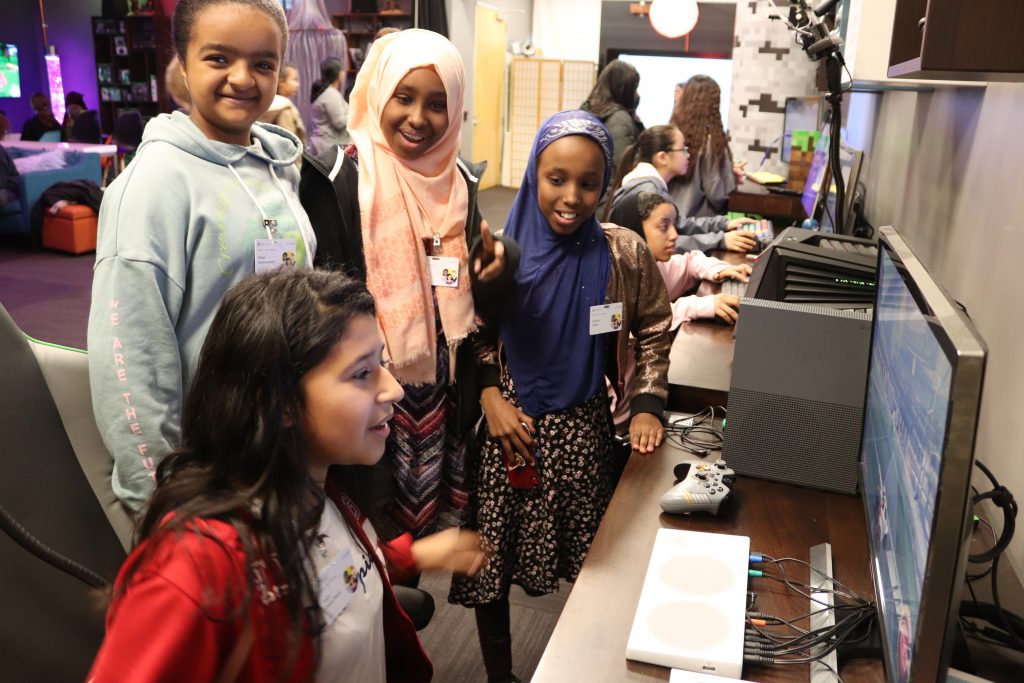 Bryce showed us other inclusive technologies they create in the lab, such as software that helps people with dyslexia read text on the computer by displaying pictures for certain words. He explained that people with dyslexia have trouble with the spacing of the letters, so the text is spaced to allow them to more easily read it.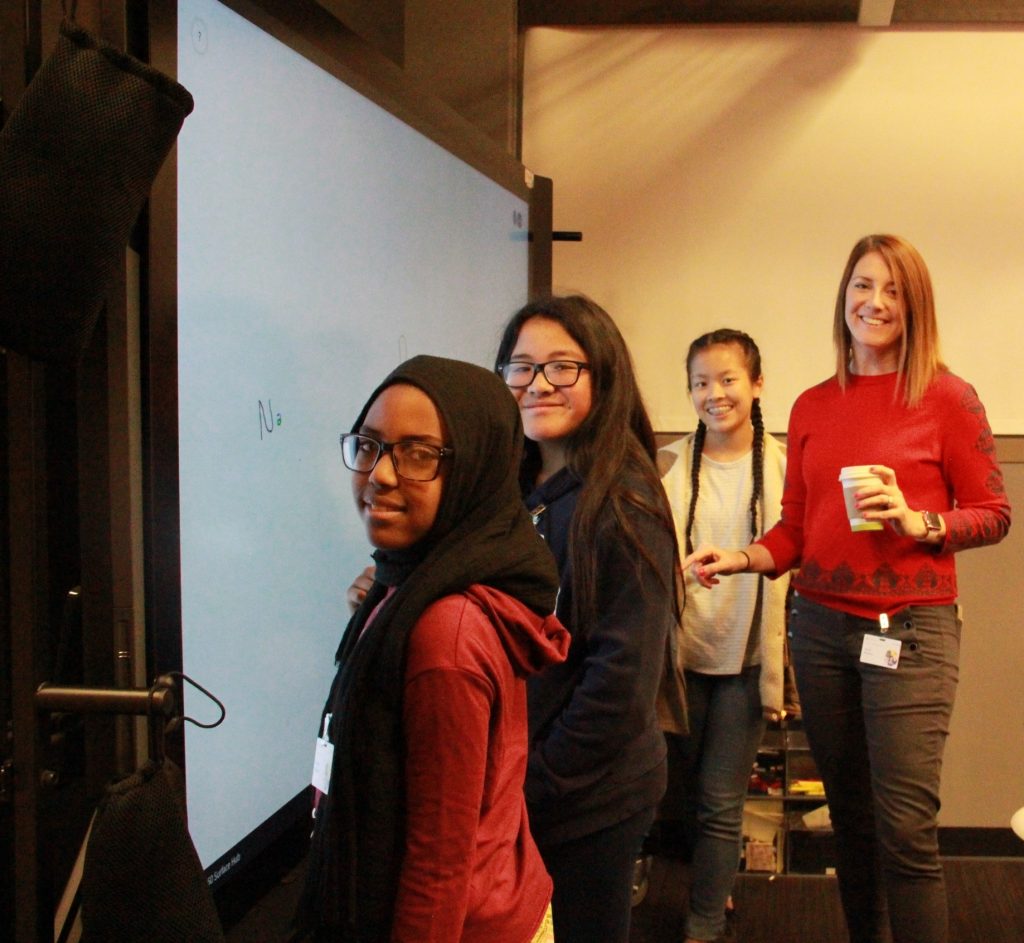 The group then moved to an area that was designed as a sensory room to help people who have sensory issues. The room had black curtains and was filled with interesting lighting, colors, textures and sounds. It provided different forms of stimulation to help people transition and calm down if their senses are overloaded.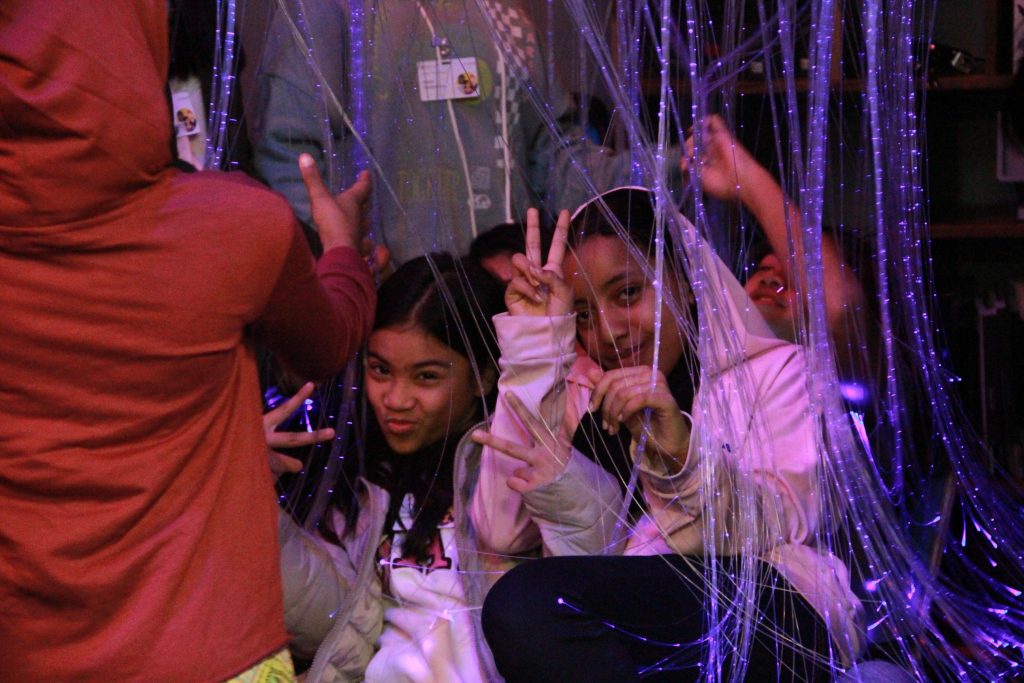 The girls enjoyed the opportunity to ask questions and take lots of time to explore the room and play a variety of games using all the different controllers (except for the mouth controller - no swapping spit!).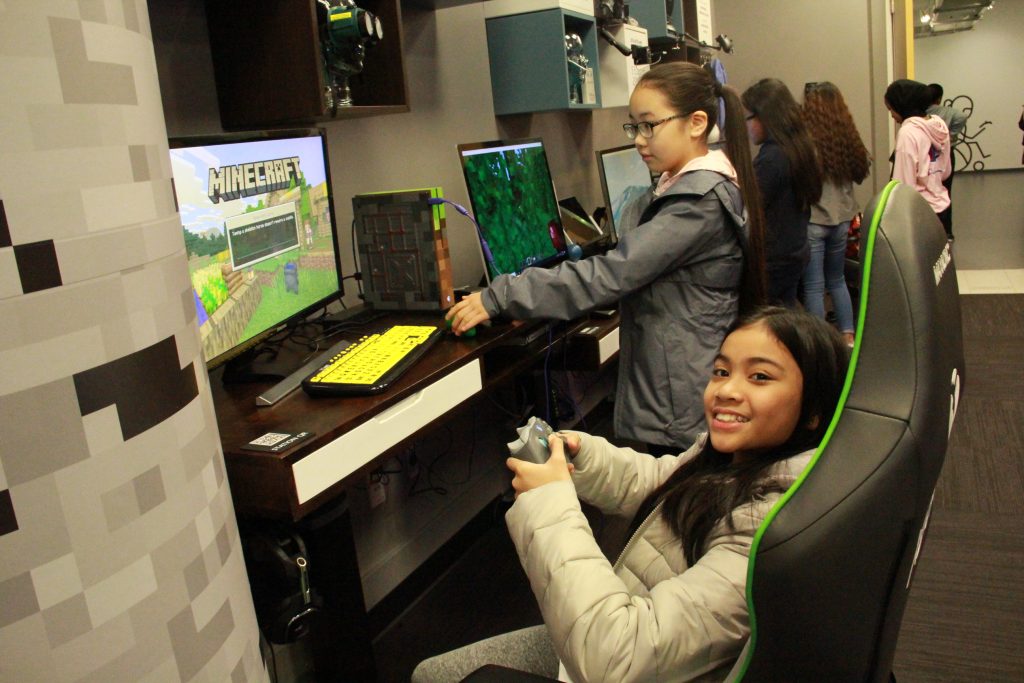 After the game play, the group headed a different building for lunch and a panel with four women who work at Microsoft.  On the panel was Soumya Mishra, a software developer; Lakshmy Gandhi, a Sr. software engineer, Sarah Potter, a project manager who works for XBOX; and Viv Liao, who works in security for Windows.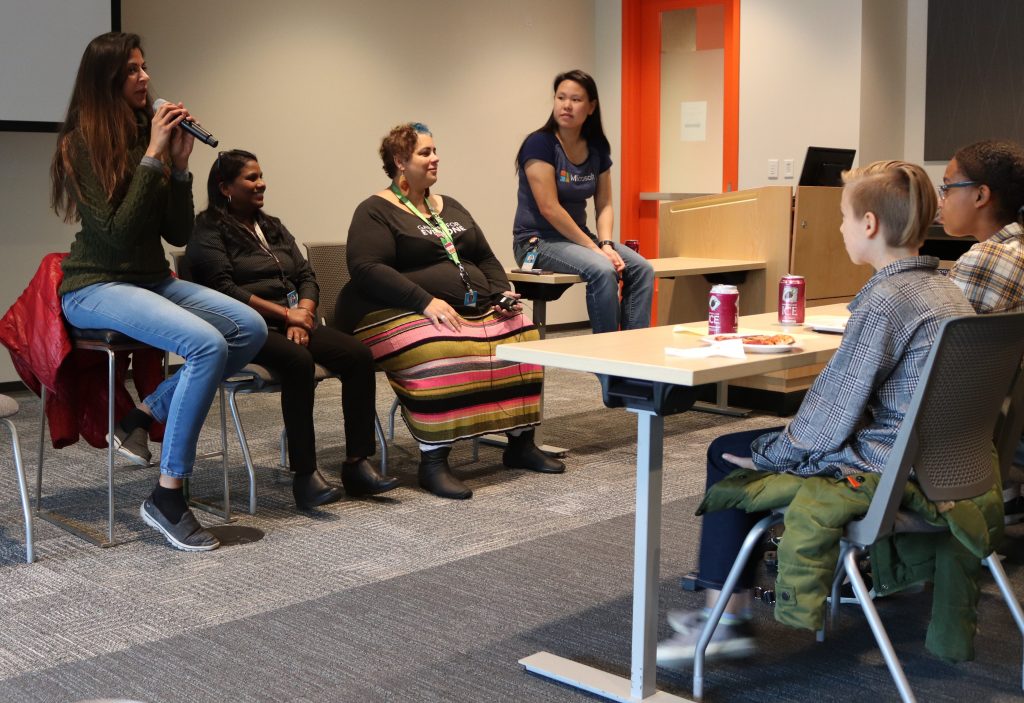 All four women were very personable and shared experiences from when they were growing up to choosing a career at Microsoft. They all said they love working there and appreciate the freedom to be able to balance work and life, the incentives, charity events, the charitable matching program, benefits, and the amazing salaries.  They shared that it can be challenging working with lots of people in a team, explaining that you don't always get to choose who you work with on a team, much like group work at school. It can also be challenging to work completely alone all day. Some days they may not talk to anyone, and other days they might talk to 50+ people!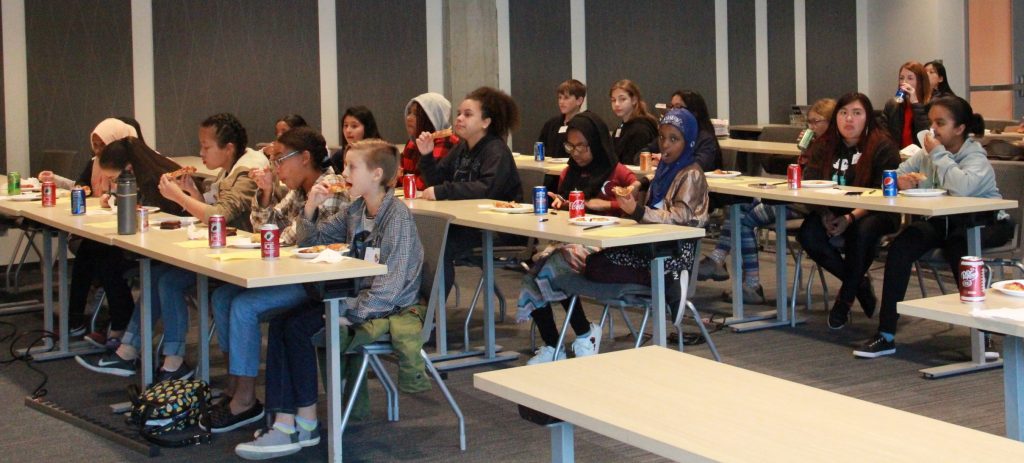 Each panelist gave great advice to the girls:
Sarah: "If you are comfortable, you are not growing."
Lakshmy: "Follow your passions."
Soumya: "Do something you're scared of and challenge yourself."
Viv: "You don't have to be perfect. You just have to be brave."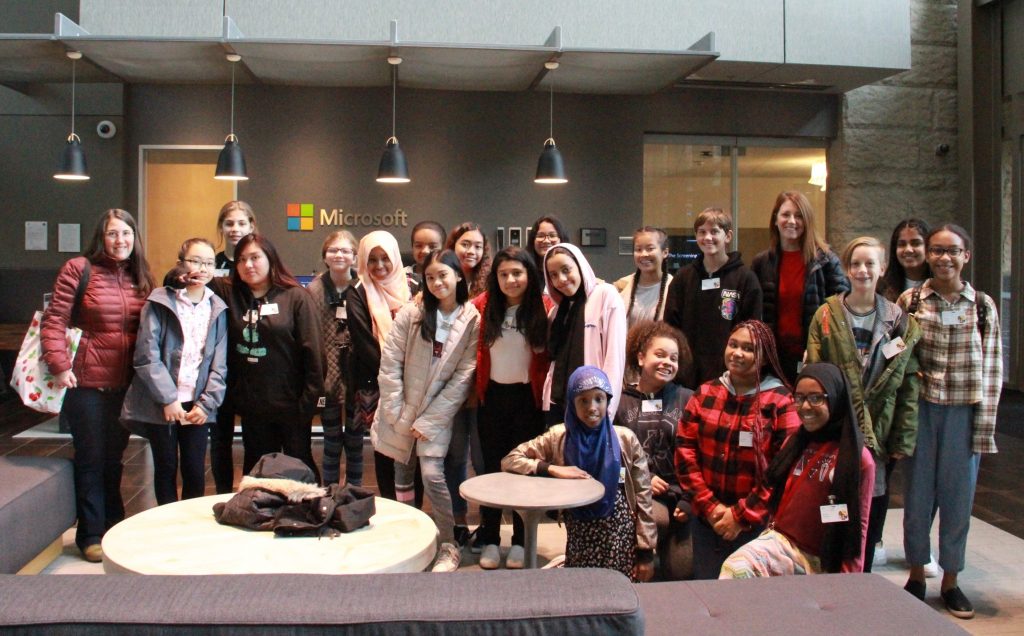 Thank you to Sunitha, Madison, Bryce, Sarah, Lakshmy, Soumya, Viv, and everyone at Microsoft who helped make this such a unique and inspiring experience!
After attending this event:
Here's what the students enjoyed most:
"I like how it's very inclusive to everyone. I want to start to think about more inclusive activities. I want to make more consoles for people with special needs."
- 6th grade
"Playing games. Also the room was awesome. And I liked the stuff for people who have problems playing, but they changed that. That was pretty cool. It was great!"
- 7th grade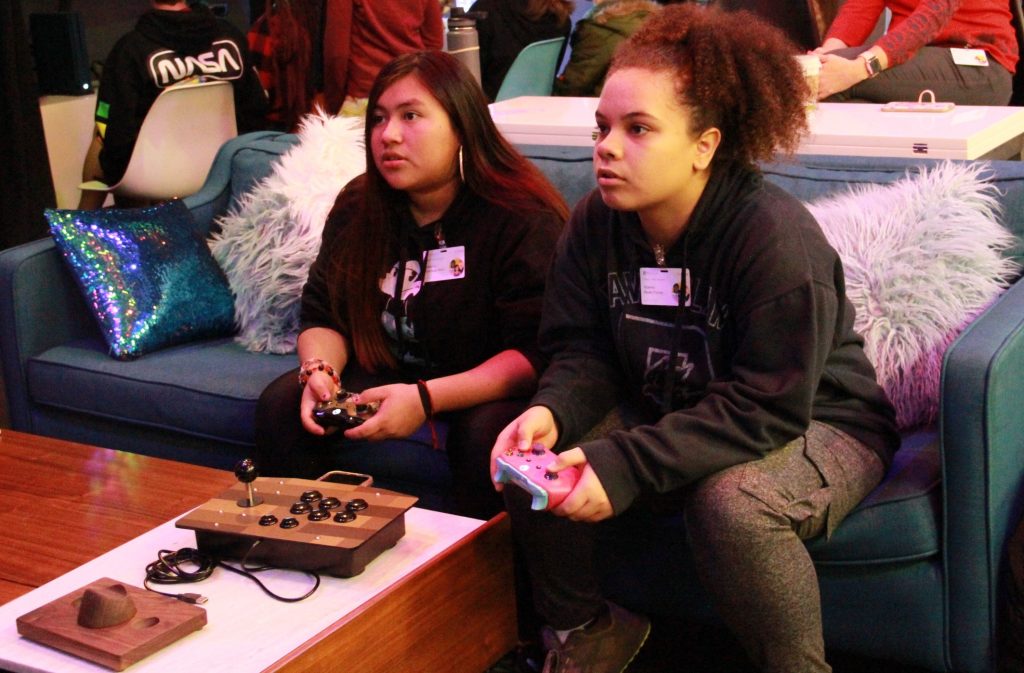 "I liked when we played video games. That was really fun. I loved the whole thing."
- 8th grade
"My highlights were playing and learning about the games. I also enjoyed that Bryce included all people. I also liked the panel, it was very interesting."
- 7th grade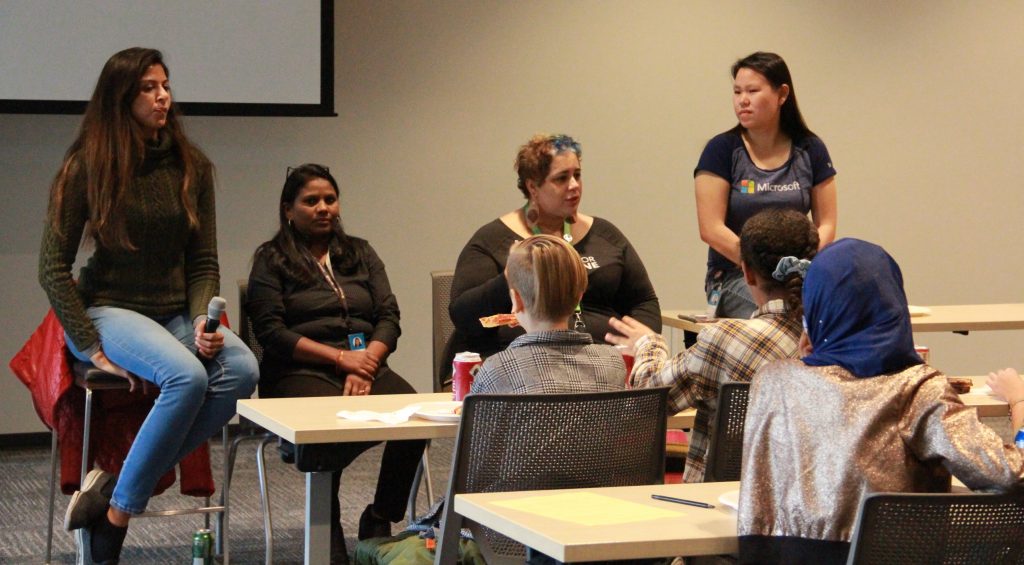 "I enjoyed being able to play Minecraft and Overcooked in the Inclusive Lab. It was really cool to see inside how the remote control and games are designed."
- 8th grade
"I especially enjoyed the games and that they make them for people with disabilities to play games like everyone else. Makes me so interested."
- 7th grade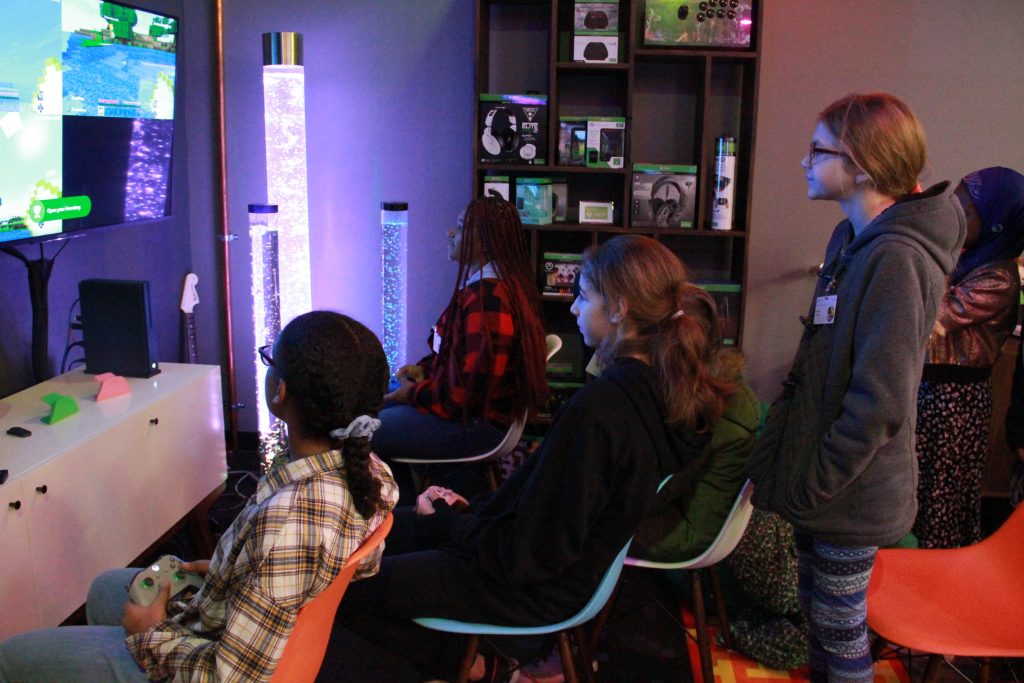 "Some of the highlights I enjoyed today was getting to try the adaptive controller and the sensory room. This event was really fun!!"
- 7th grade
"Playing video games was fun. It made me think more about how they were made."
- 8th grade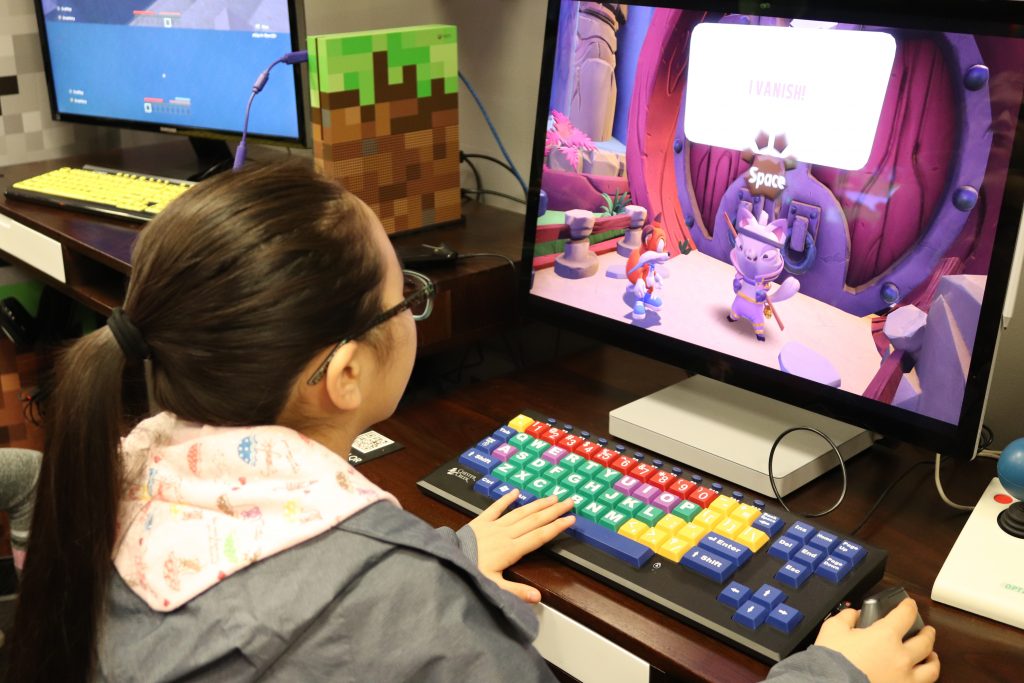 "I really liked the game that you can play without hands. It was a little hard. Bryce was really fun to be with. I think it was really fun and they should keep doing what they are doing."
- 7th grade
"One highlight was the sensory room. Also I like the adaptive controller. Also the one note reading thing for kids that can't read well. This event was really fun."
- 7th grade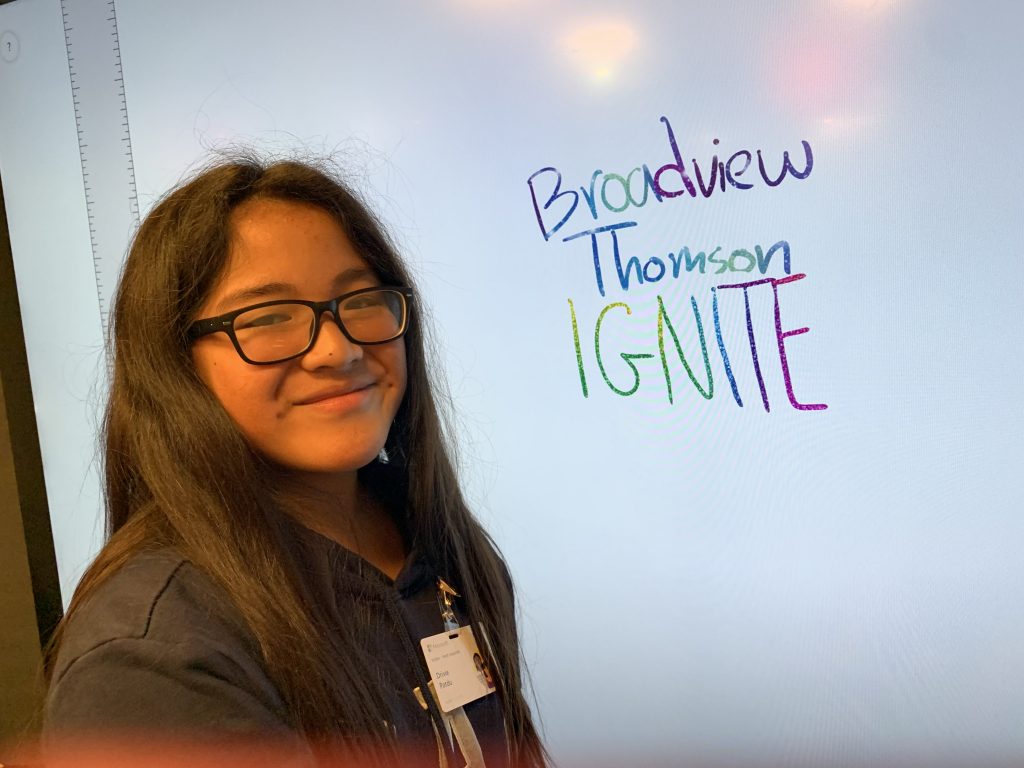 "I loved learning about the gaming devices for kids with special needs. I really liked the trip."
- 7th grade
"I enjoyed the playing games the most. I also liked seeing the building at first. That made me want to work there!"
- 7th grade
"I liked learning about the different types of controllers for people with special needs. I also liked trying the game where you control with your legs."
- 6th grade
"I liked the sensory room and the knee racing soccer game, also playing the games. They are all really fun."
- 6th grade