On Feb. 6, students from Todd Beamer High School in Federal Way School District took an IGNITE field trip to Deloitte Digital! When we walked into the Exchange Building in downtown Seattle, everyone was wowed by the office space – from the high ceilings, sleek glass conference rooms, industrial beams, bright colors, and huge art mural on the back wall. We could tell this is a neat place to work!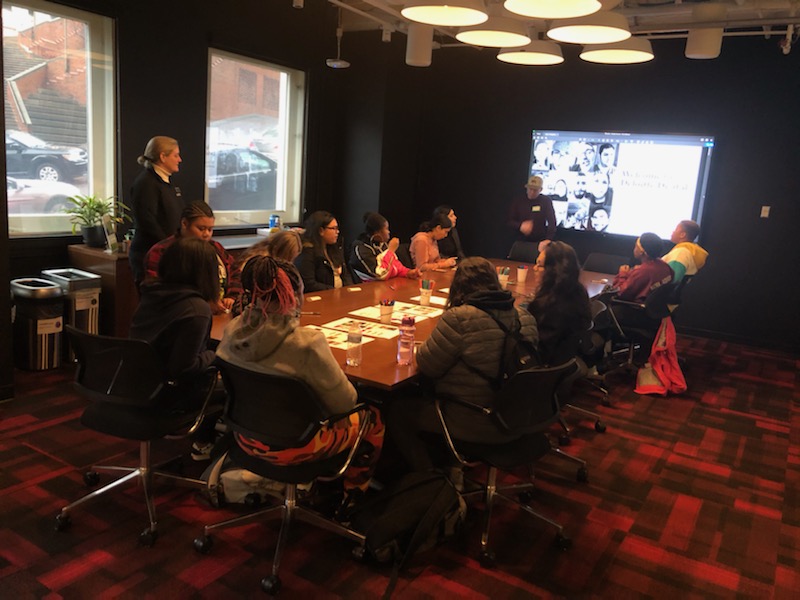 After a warm welcome from volunteers and an introductory presentation about the various career opportunities at Deloitte, the girls were split into two small workshop groups.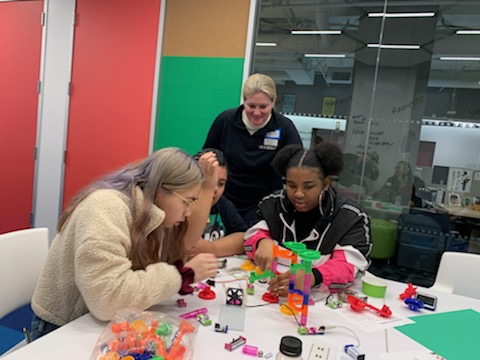 The groups focused on Engineering and Development and UX/Visual Design, and each group was tasked to create an application and Rube Goldberg Machines.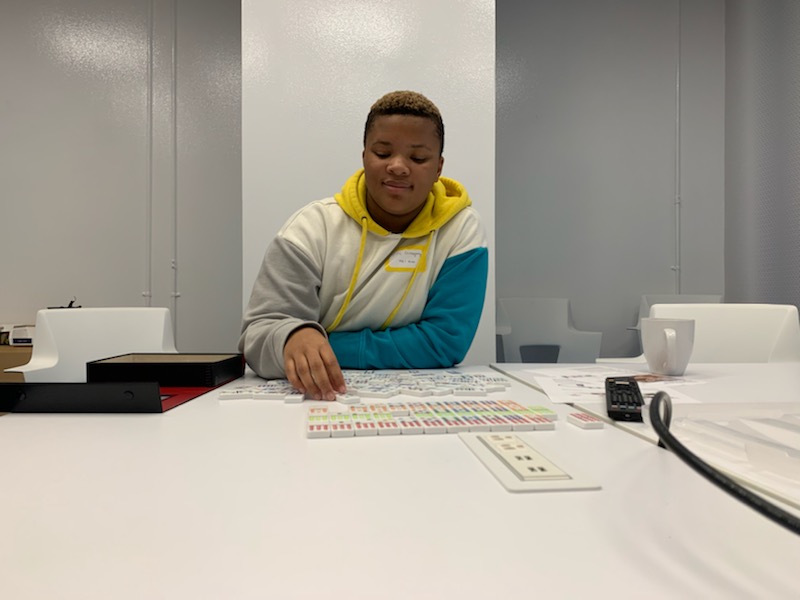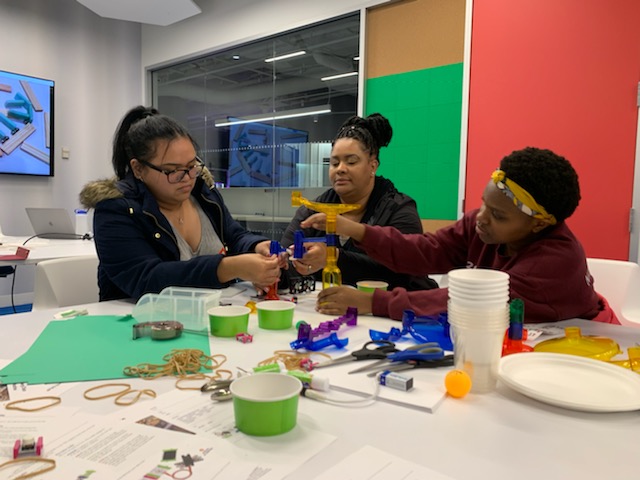 The girls worked closely with Deloitte mentors and had tons of fun while also learning! When we came back together, each group shared their final products with their peers and the Deloitte team.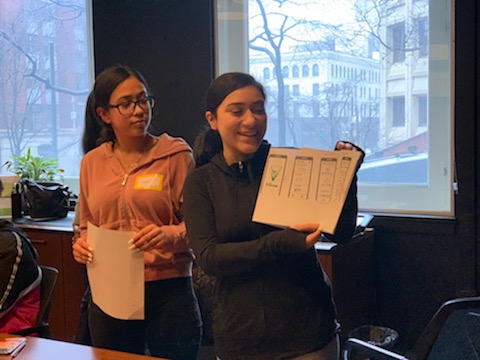 Next, we all enjoyed a delicious lunch while four women who work in different areas at Deloitte shared about their backgrounds, how they got interested in STEM, and how they ultimately found their way to Deloitte Digital. The girls asked some great questions and were inspired to hear about all the opportunities available to them and how rewarding and fun STEM can be!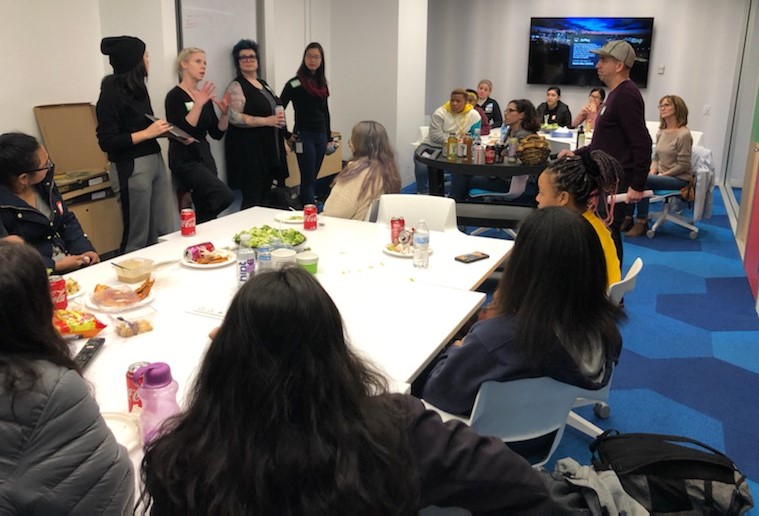 Thank you to everyone at Deloitte Digital for providing this unique and memorable experience and helping Todd Beamer students realize what is possible!
After attending this event:
Read what the students though of the event:
"Everybody there made me realize that there is no limit to your dreams. You can do whatever you want, if you try hard." – 12th grade

"Deloitte is trying to make their company diverse, and the opportunities they talked about." – 9th grade

"Talking with the women who told their story. It inspired me." – 12th grade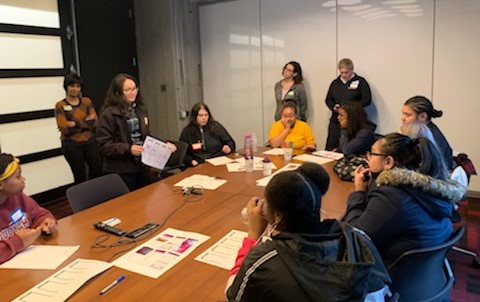 "Hearing how fun it was for them and listening to what they like." – 12th grade

"Developer workshop was very interesting!" – 12th grade

"The workshop was my favorite (design)." – 11th grade

"When the women talked to us to empower us." – 9th grade