Wednesday, February 12, 2020 | Everett Middle School at Smith-Kettlewell Eye Institute| by Luther Cuffy, IGNITE Teacher
The Smith Kettlewell Eye Research Institute is located on the edge of the Pacific Heights neighborhood in San Francisco, CA. We arrived early and were provided snacks. Students had time to eat and get acclimated.
Our host began with a brief introduction of the Institute and its founders. Next, the speakers described how eyesight, hearing, and the brain work in tandem to deliver information about the environment to the brain (Specifically, the structure of the eye and how these structures convert light into information).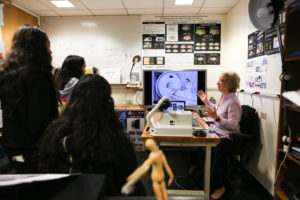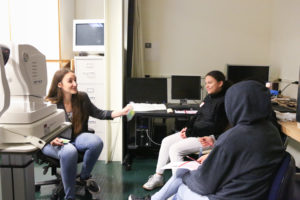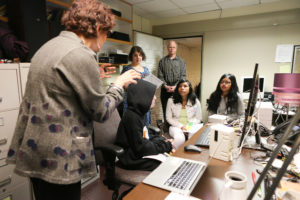 After the brief introduction students were given different hypothetical situations involving visual, auditory, or neurological processing impairments. Students reviewed their various case studies before proceeding on a tour through some of the primary research labs. The various labs included neural plasticity, echolocation, auditory impairment and processing, optical tools used to scan and evaluate the superficial and deeper structures within the eye (i.e blind spots, lens issues, retina issues and technologies for the visually impaired). Each lab was engaged in very unique and meaningful research related to visual, auditory, spatial, assistive technologies, and brain processing. Once the challenge portion of the activity was complete students were asked to think critically about their first challenge (identify type of impairment or processing issue) and apply what they observed/experienced in each lab to a second challenge.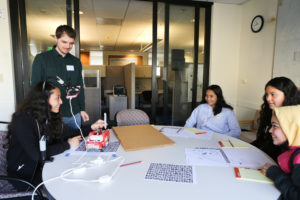 Student groups were asked to reflect on their experience during the tour and identify research teams that may be best suited to address the various case studies, and identify the types of assistive technologies that could be used to help enhance and/or increase recreational or everyday activities. We had a wonderful lunch, and each table group had the opportunity to speak to experts and researchers about the case studies and engage in thought partnerships. Once we finished lunch (pizza and salad), each group had a chance to finalize their case study responses before presenting to the other groups. In all, each group did a wonderful job synthesizing the data and providing adequate responses to the various cases.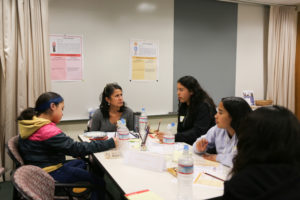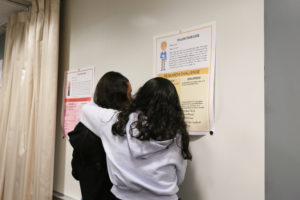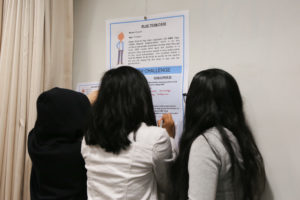 Lastly students were served dessert and offered a chance to be a research subject (pending parental approval). In conclusion, the Smith Kettlewell Eye Research Institute is the epitome of what STEM programming is all about. I believe our students left the institute enriched and intrigued by the various ways/fields research is conducted.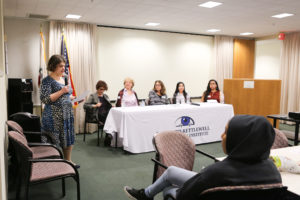 After attending this event:
Here's what the students enjoyed most:
I was inspired by the way they made things for blind and deaf people. - Grade 6
It was fun! The people there were nice. - Grade 7
I was inspired by the challenges and the tour of the place and who worked there. - Grade 8
I liked going to each of the labs and learning more. - Grade 7