Washington and Franklin Pierce High School, along with The Center School, visited the Best Buy Development and Technology Center in Seattle on February 13th, 2020. Our group arrived and was warmly welcomed by Office Manager, Kathryn Kelley, who gave us a tour around the office. This was a great look at how a real-life workplace operates. We observed lots of unique areas around the modern office which included a lunchroom and even a Foosball table and other games!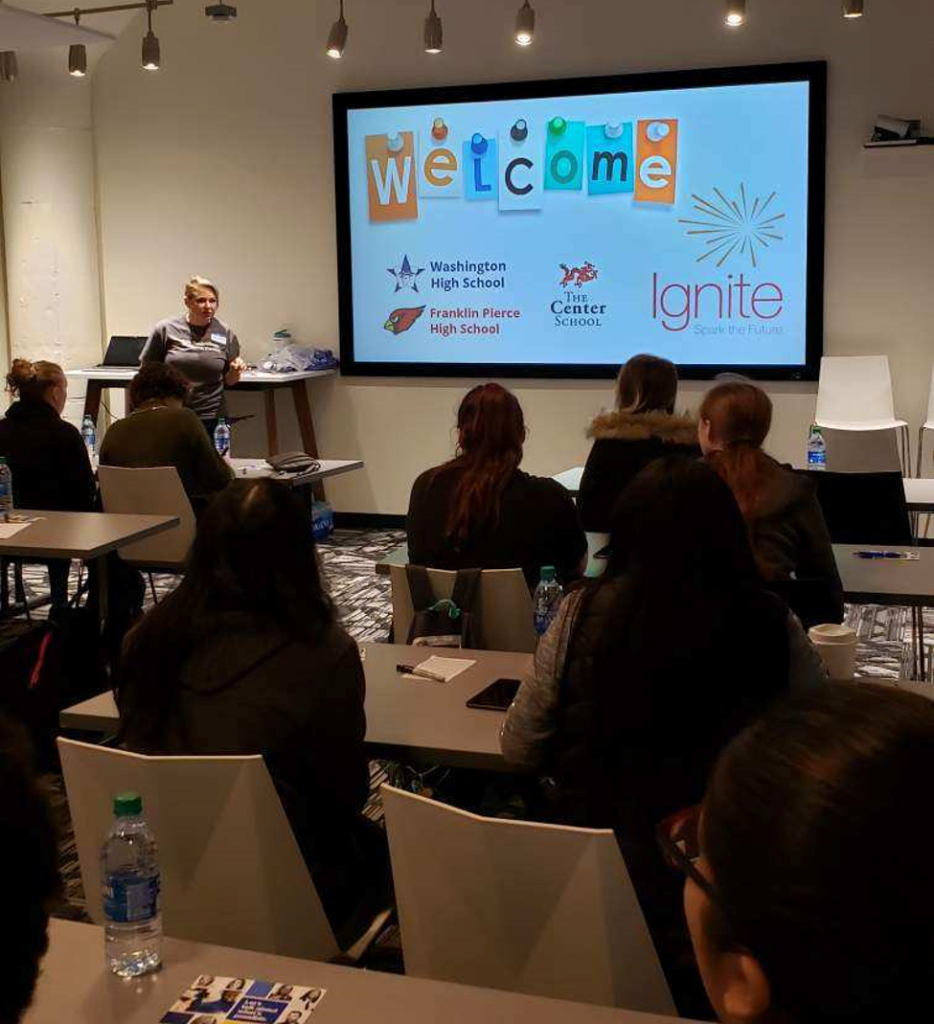 After the office tour, the students were given iPads to use for an activity. Volunteers helped the group through a step by step workshop with the goal of creating an app using a program called App Lab. Several enthusiastic volunteers from Best Buy helped the girls by answering questions and providing one on one support.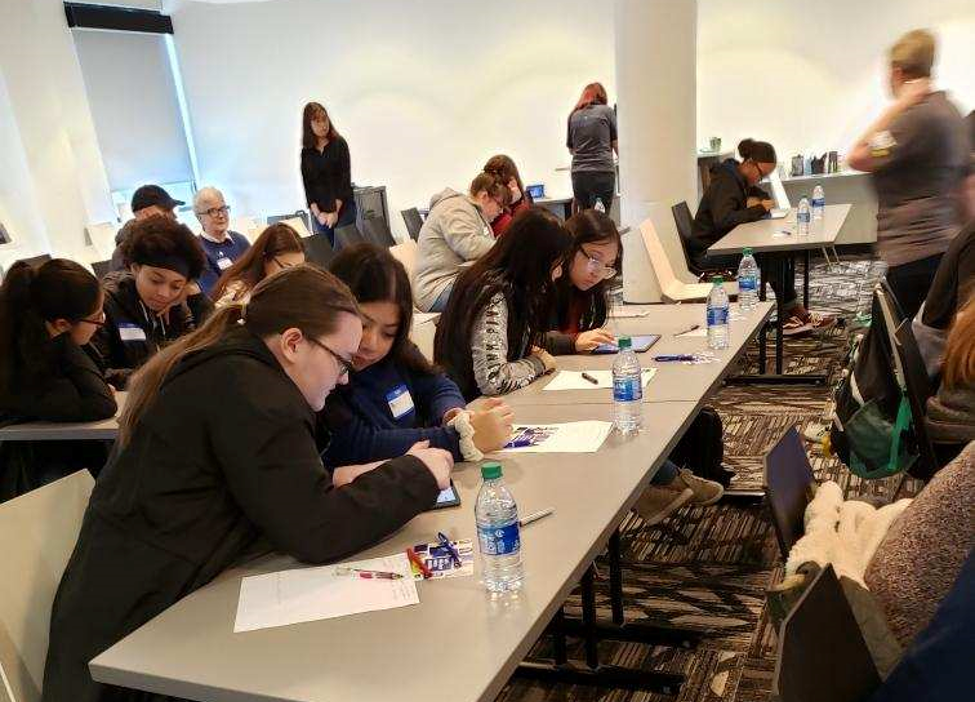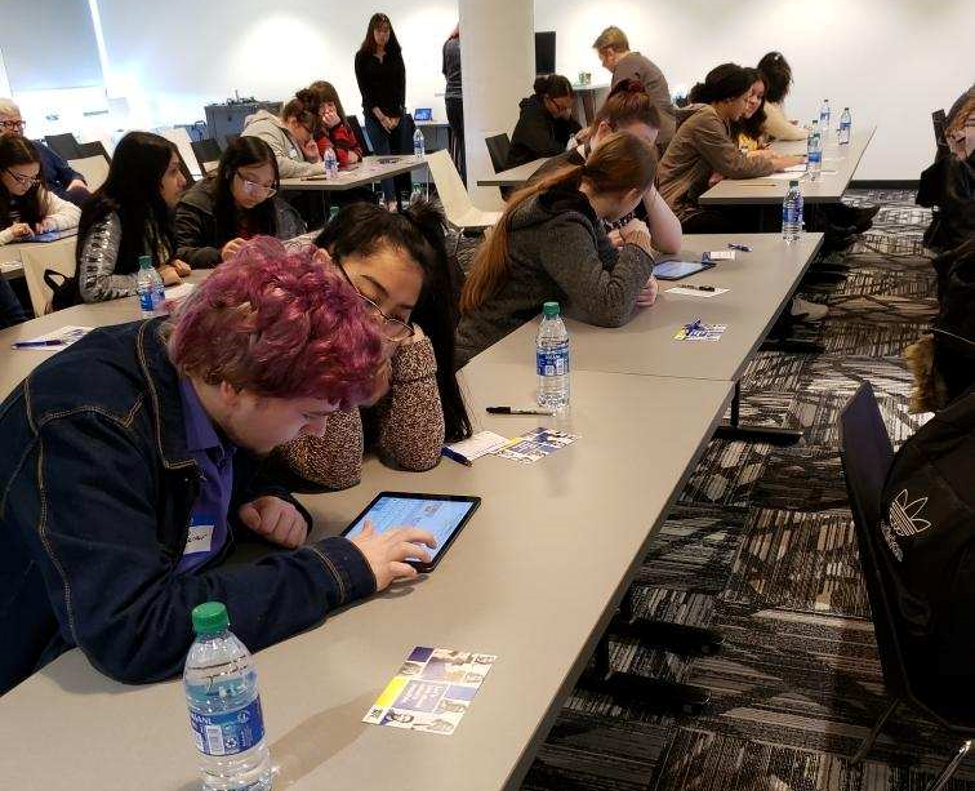 After completing this tech activity, the girls were treated to a pizza lunch! We then moved on to start the IGNITE panel, which featured an amazing group of women who work at Best Buy. Each speaker told us about themselves and their jobs, including what they like most about working there. The girls then got to ask the speakers their questions and learn more about STEM careers. Before leaving, the girls all received a certificate with their names, some candy and Best Buy swag!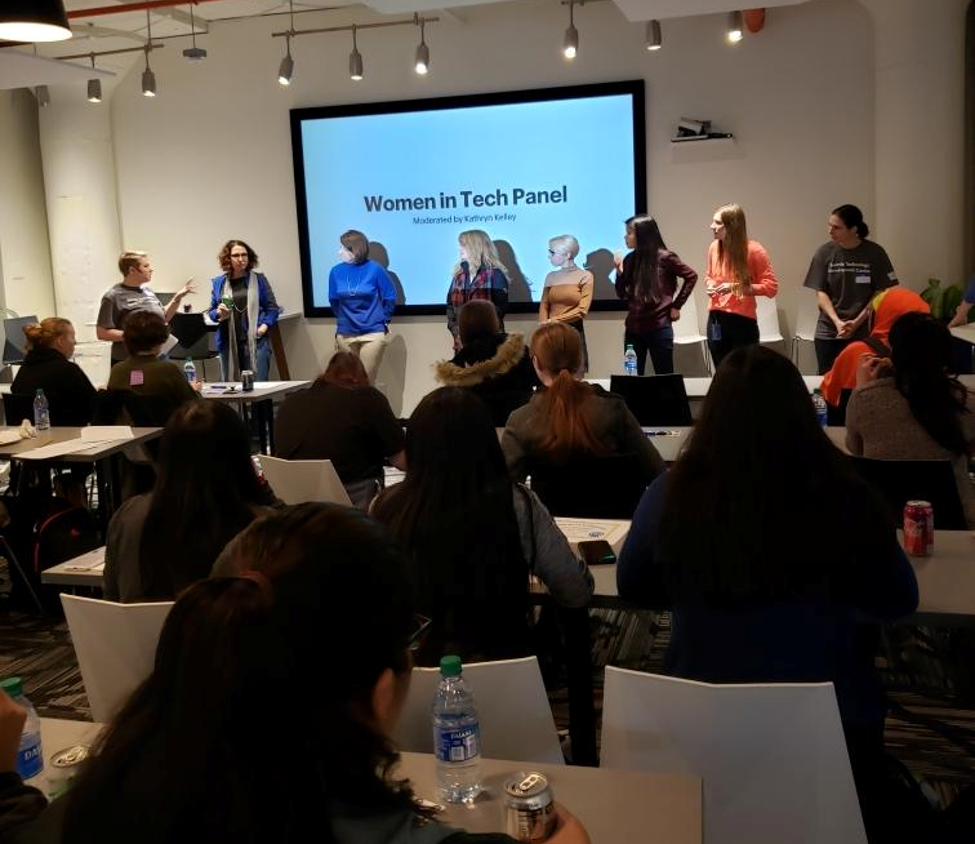 It was a great trip and the students all learned so much about jobs in technology and the need for more women in those careers. We would like to thank the amazing team of volunteers who helped out with this event: Kathryn Kelley, Andrea Silkey, Brock Boland, Steven Sparkman, Janice Martel, Quest Dew, Brian Kirkness, Melodie Faust, Louise Whitaker, Joy Phillips, Lana Voynova, Stacy Powell, Vidhya Subramanian, Lisa Sanner, Caryl Rappaport, Earl Ayshford, Janet Chang, and Rad Cyrus.
Thank you for the inspiring and memorable day!
After attending this event:
Here's what the students thought of the event:
"The activity made me want to learn more coding." – 10th grade

"Trying and succeeding at programming makes me want to further look into a career in tech. It inspired me to look into programming." – 12th grade

"I really liked listening to the panel. One of the women shared her own experience and advice as a software engineer. I've been very interested in coding and pursuing a career in computer science, so her advice was useful. This event inspired me to independently study and research more about careers in STEM fields." -11th grade

"I enjoyed the app lab. It inspired me to think more seriously about coding." – 11th grade

"The coding workshop. It inspired me to take non-traditional code classes." – 10th grade

"I enjoyed the interactive activity that we all got to participate in and the Q&A was extremely enlightening." – 11th grade

"I enjoyed the panel, they were very welcoming and encouraged everyone to open themselves to a possibility of joining a STEM related career. They made it relatable, educational, and provided advice to improve our practical skills for future jobs/careers and professional relationships. It was very eye-opening!" – 12th grade

"I enjoyed the activities as well as the panel. It widened my interest in a career in tech!" – 11th grade