Twenty girls from 6 and 7th grades, (11-13 years old), participated in an IGNITE event, which took place on February 28th at public primary school number 2 – Szkoła Podstawowa nr 2 im. Kazimierza Pułaskiego w Warka, ul. Polna 17, 05-660 Warka – in Poland. Warka is a small to medium town about 70 miles south of capital, Warsaw.
The girls met the expert in the field of game programming.
Ms. Weronika Ślusarczyk, a young game programmer, has designed and created a game applications that are known worldwide and subscribed by approx. 5 million of people.  Ms. Ślusarczyk said that she was always interested in STEM, that's why she had chosen to study informatics and as a regular game user it was easy decision for her to become a game programmer. After a while of working in this field she realized that she doesn't have to be addicted to games.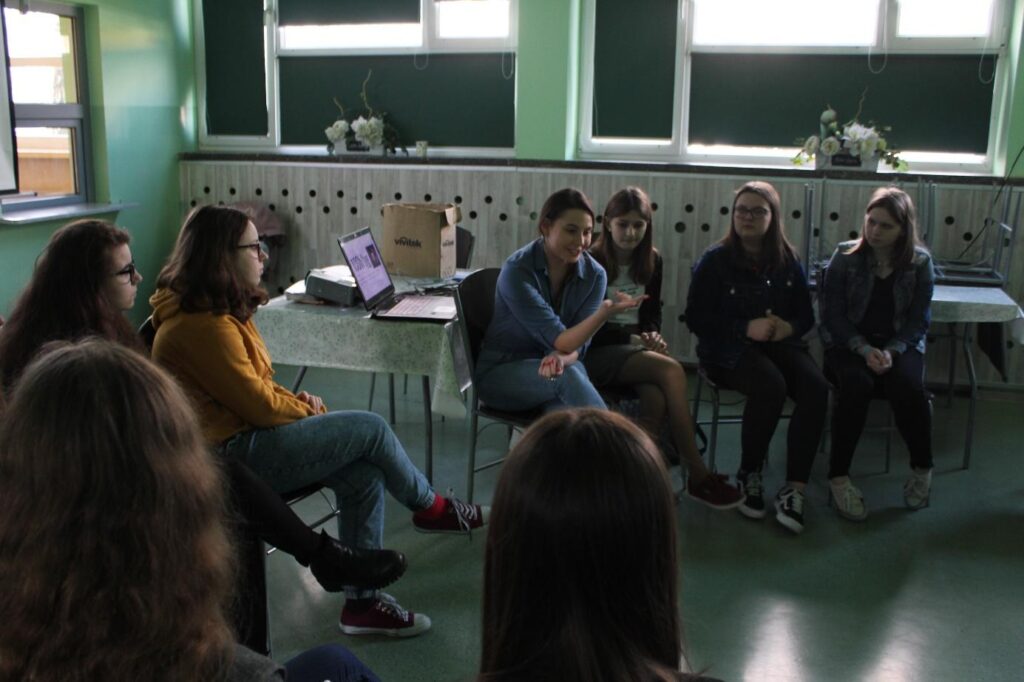 The students were very interested in the meeting and they were actively asking about the details of expert's job. The expert explained what are the differences between programmer, designer and a tester to give a clue how this sector of work looks like and what girls can choose in the future.
Ms. Ślusarczyk asked girls to create their own game. She divided girls into smaller groups and gave them big sheet of paper. A theme of the game was "wave", each group could freely interpret the theme. The expert asked girls to prepare short description: the aim, what the main character would do and what emotions could evoke.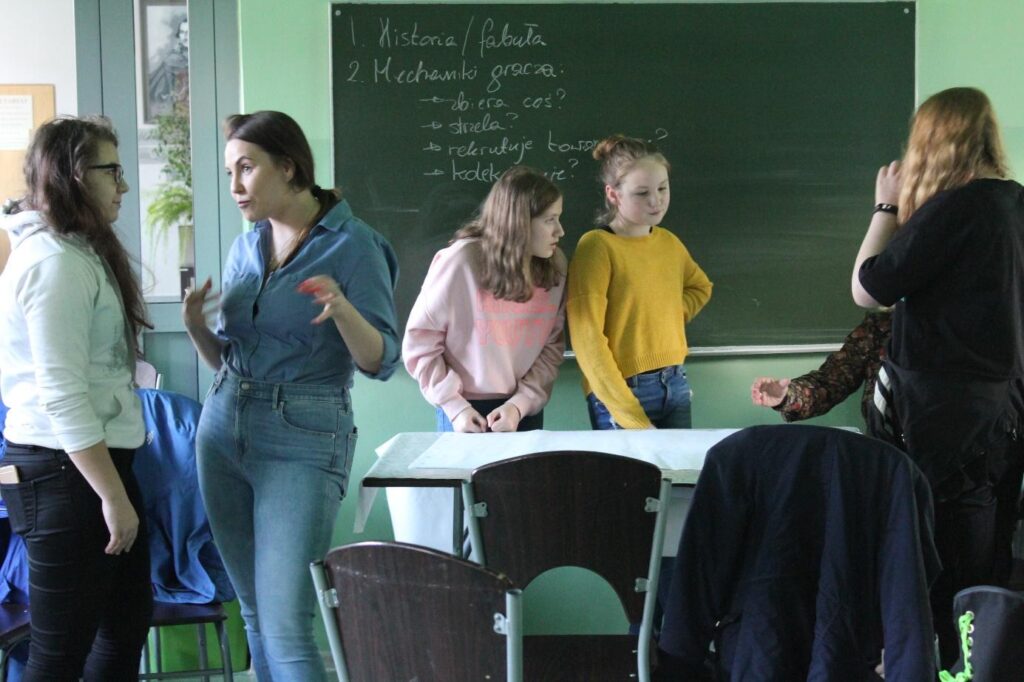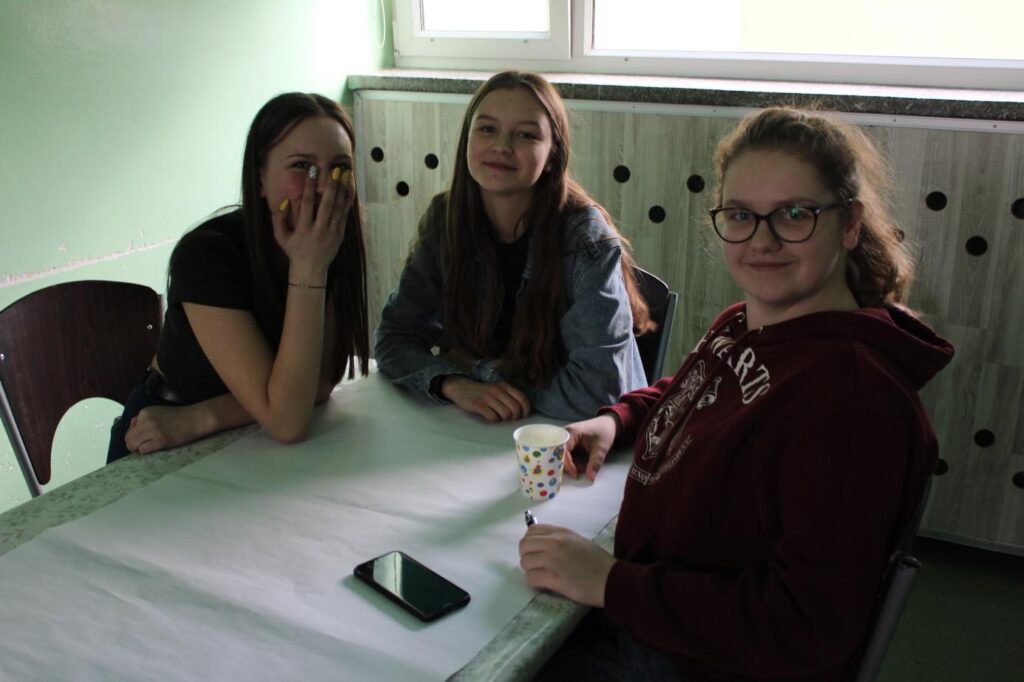 The results were very surprising and each group had fantastic ideas. The mentor gave them positive feedback and said that she was amazed with the results and most of all that they were keen to work and to create and also collaborate with each other, which is very crucial in their future career.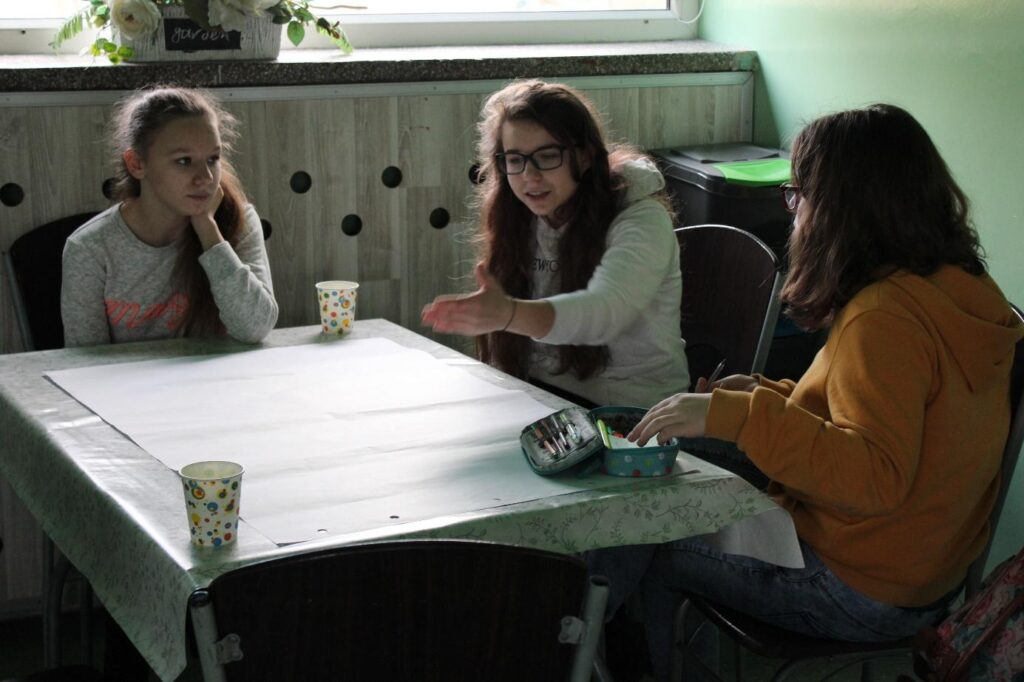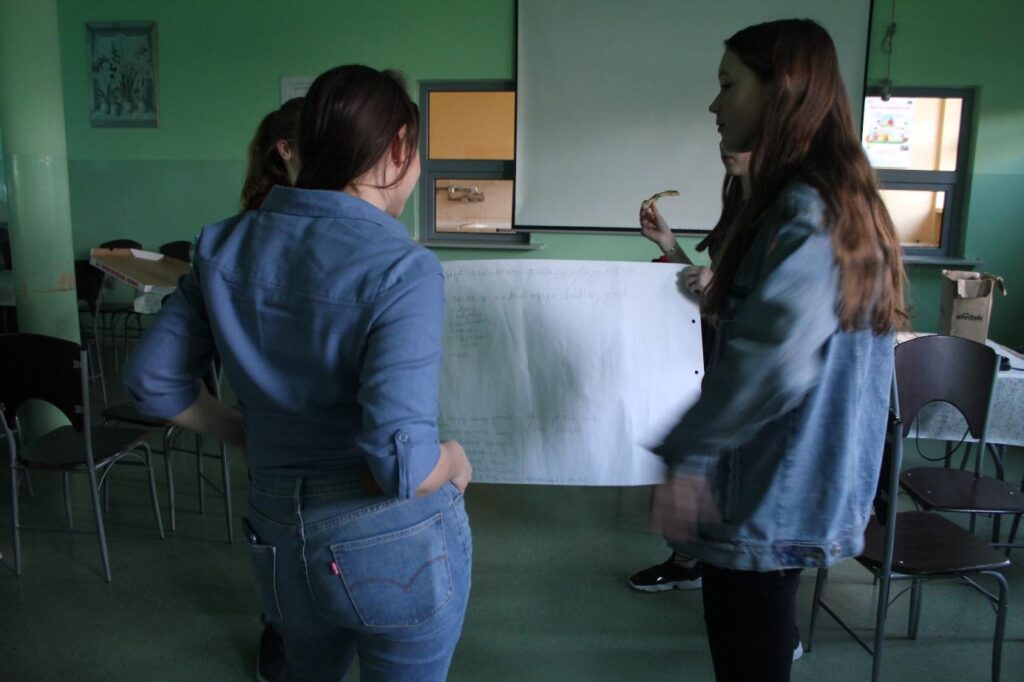 From the survey we have learned that the girls were greatly inspired by Ms. Ślusarczyk presentation.
We are grateful that Ms. Weronika Ślusarczyk gave such an inspiring presentation which affected on girls' interest. Moreover I would like to thank Ms. Anna Wilczynska and her cooperation during the workshop.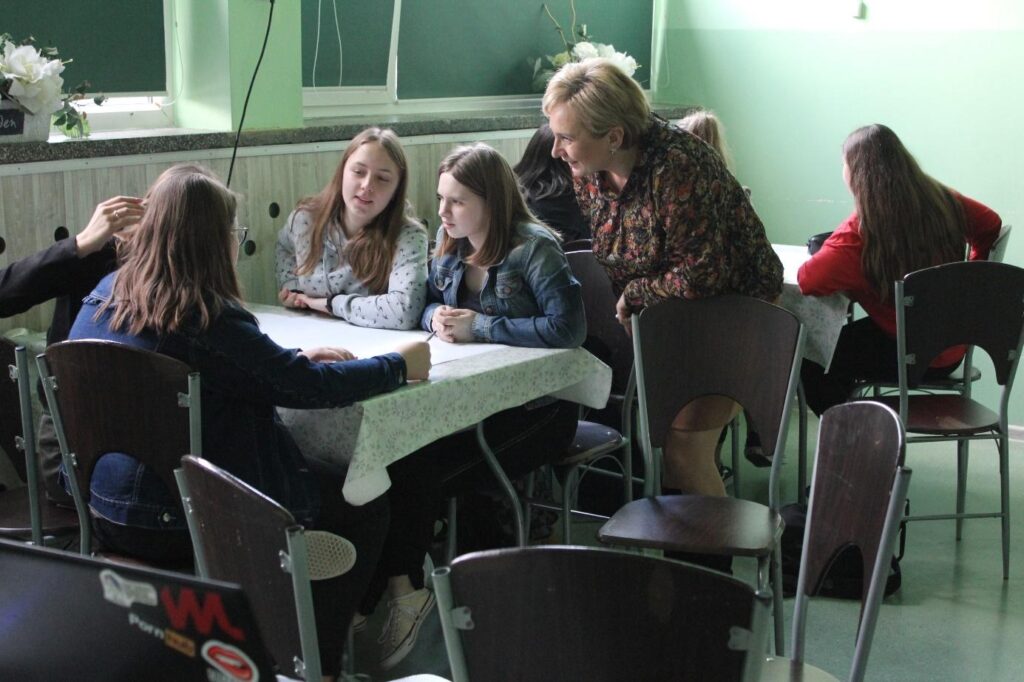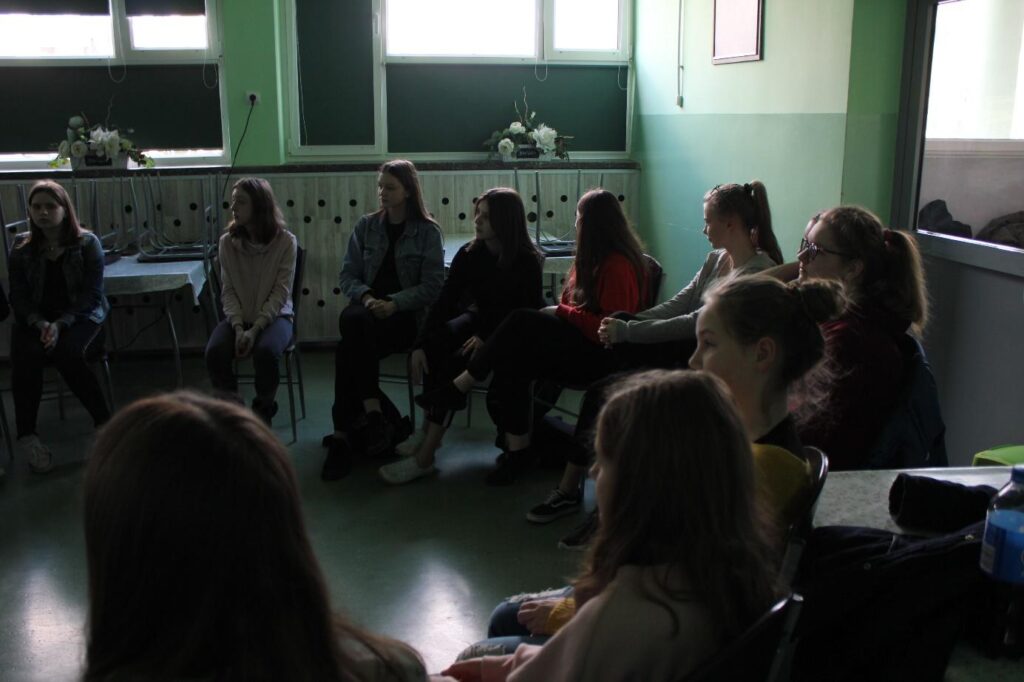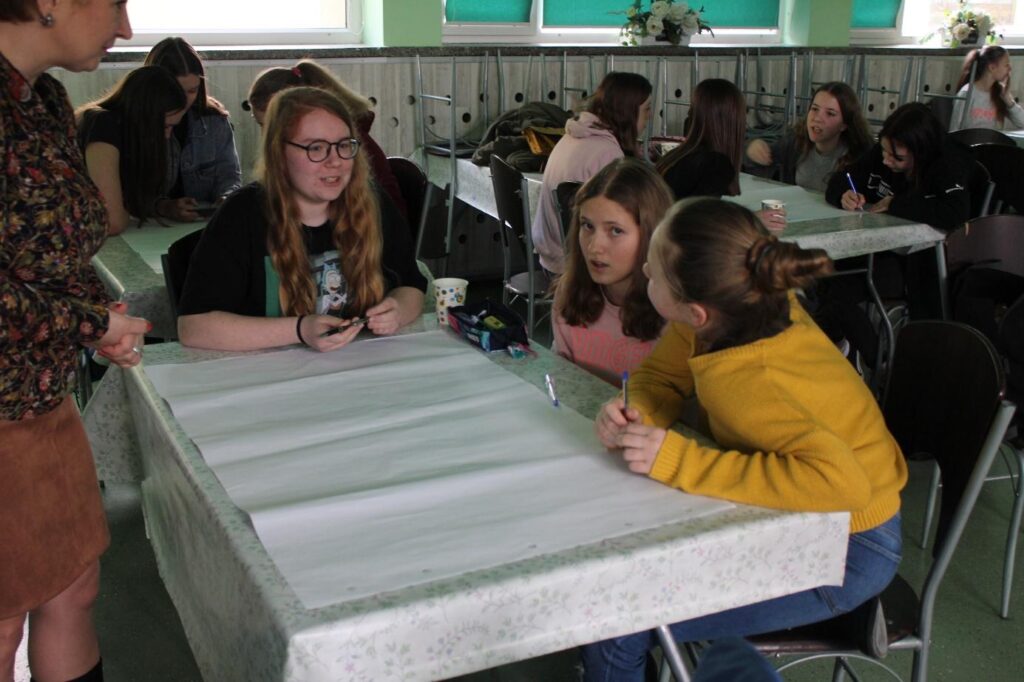 After attending this event:
Here's what the students thought of the event:
"I liked the game programming the most." – Grade 6
"The workshop was perfect." – Grade 6
"I liked creating my own game." – Grade 6
"The expert is very nice and I want her to come again to our school." – Grade 6
"The expert was cool and the workshop was perfect." – Grade 6
"I liked the atmosphere and the lady was cool." – Grade 6