March 26, 2020 | IGNITE Virtual Panel and Interactive Q&A with Tesla
On March 26, IGNITE Worldwide hosted our first ever virtual panel with four amazing women from Tesla! 30 students attended the virtual event from schools in the San Francisco Bay Area and around the Puget Sound.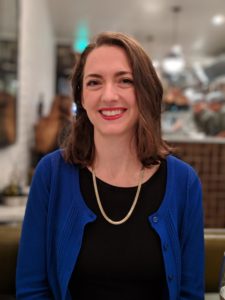 The panel was moderated by Nicole Vadivel, a Sr. Research Engineer at Tesla, who started by providing some background information about women in STEM. Students had a chance to "chat" comments, and many were surprised that so few women are in technology and engineering fields. When Nicole asked why they thought this was the case, students had insightful answers, citing a lack of female role models and that girls aren't encouraged to pursue STEM and are told they're not as good at STEM subjects as boys are (which the panelists assured them isn't true!).
The panelists were all excited to share about their jobs and what inspired them to go into STEM, and help girls understand the opportunities available.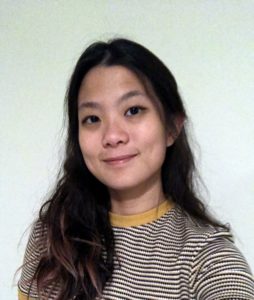 Dhea Suseno, a Cell Engineer, told the girls that she went to High School in Indonesia, where there are many remote areas without electricity. She became interested in science while volunteering to install solar panels in one of these areas and went on to work in the solar field for three years before looking into other renewable industries. She stressed that taking science classes helps you understand the fundamentals and how science applies to real life - in order to make an impact, you need to understand the fundamentals. Deah's goal is to help Indonesia utilize their existing resources to enhance their sustainable energy!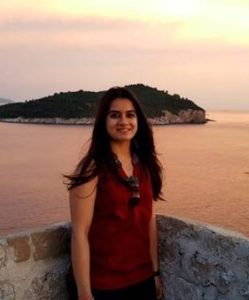 Mehak Chawla, Global Supply Manager, LV Harnesses, went to High School in Dubai, where she discovered a love of science and never looked back! She was particularly interested in renewable energy and using solar power in combination with generators to support all the construction going on in Dubai. After earning her Master's in Chemical Engineering, she shifted to the business side, but she said having fundamental engineering knowledge is very helpful. In her supply chain job at Tesla she helps make sure they have every component they need to make sure the doors can open properly and the sunroof has power controls, etc.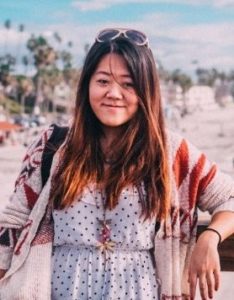 Lastly, Annie Jiao is a software engineer who works in signals, looking at how things in a car talk to each other, like why the car accelerates when you press the gas pedal. Annie went to high school in Beijing, then transferred to a school in Minneapolis, where she joined the robotics team. She loved meeting students from all over the country and also getting hands-on experience in different components of engineering.
The students had a chance to ask questions and brought up a wide range of topics for the women to discuss, like the highlights and challenges of their jobs, diversity in the workplace, and the benefits of working in STEM in these uncertain times. The panelists all said they enjoy the fast pace of work at Tesla, because you can always try something new, keep learning, and discover interesting things, but you also have to learn on the fly and be comfortable collaborating and asking LOTS of questions.
One student asked: What experiences did you have that made a big difference in being qualified for your job at Tesla? What advice would you give that could help make female students stand out in their interviews and applications? The panelists stressed that while a degree is helpful, it's important to show you're willing to learn - give examples of projects you have completed and what you've learned from them, even if they weren't successful. Also, no matter how prepared you are there will be interview questions that throw you off. Interviewers want to see your thought process, your ability to reason and think outside the box. The speakers also encouraged girls to pursue internships, personal projects, and other STEM opportunities, because industry experience is very important.
The panelists all agreed that they want more women working at Tesla! In order to make that possible there needs to be openness in hiring, but also on the supply side with more women candidates.
Advice the panelists shared included:
Be confident! Women tend to doubt themselves more, but don't let a test or another person tell you it can't work.
Reach out to learn about opportunities. People are always willing to talk, give advice and help you out.
Be curious!
You can't go wrong doing something you enjoy!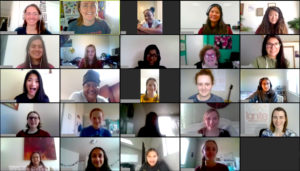 A huge THANK YOU to Nicole Vadivel, Dhea Suseno, Mehak Chawla, and Annie Jiao for sharing your time, your experience, and your advice to help inspire girls in STEM! And thanks to everyone who participated for making this an incredible first IGNITE virtual panel!!
After attending this event:
Here's what the students enjoyed most:
"I really enjoyed all of the questions that were answered and it gave me a higher understanding about what it takes to go into a future STEM career. Hearing all of their stories really inspired me and showed me that these ladies really worked hard, but in the end the really found a job they enjoy and love."
- 8th grade
"I enjoyed how diverse the panel of women were. I made me feel like anyone could do anything."
- 8th grade
"I enjoyed them answering questions about the challenges of getting to where they are today. This inspired me because it showed me that they didn't get where they are today overnight, they worked hard for it."
- 8th grade
"I loved hearing each panelist's story and their strong desires to learn that lead them to working at Tesla. Their advice was very helpful and inspiring."
- IGNITE alum
"I liked that all of my questions got answered. It inspired me to see that I could actually get in a STEM job if I worked hard to achieve that goal."
- 7th grade
"All the speakers were women of color and I have not talked to many women in the chemical engineering side so hearing them speak was eye opening."
- 11th grade
"I was very inspired by the fact that I can actually earn a degree in STEM if I work hard in school. "
- 7th grade
"I like how one person on the panel said that you don't have to check all the boxes to apply for a job and you also should ask lots of questions."
- 6th grade
"I really enjoyed listening to how the panels and how they started and kept moving forward."
- 9th grade
"What inspired me was the girls that were talking about their job and how it feels to work with a lot of men and how not to give up."
- 7th grade
"The people doing the panel were all really nice and respectful."
- 6th grade