On April 1, IGNITE Worldwide hosted a virtual panel and interactive Q&A discussion with four women STEM professionals from Microsoft! Girls and non-binary students in 6th grade through college attended the webinar, from schools throughout Washington and California.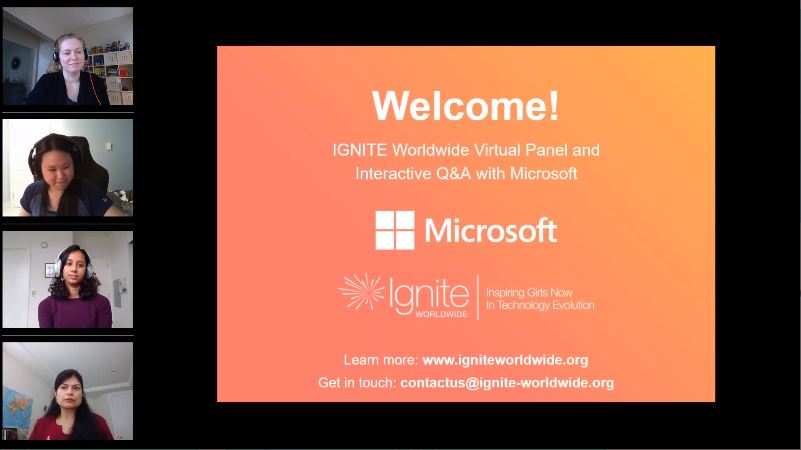 Archana Iyer, Software Engineer II at Microsoft, opened the panel by providing some background information about IGNITE and women in STEM. The audience got a chance to take guesses in a couple polls about STEM fields, and many were surprised at how few women are represented in these careers – and also how much they get paid!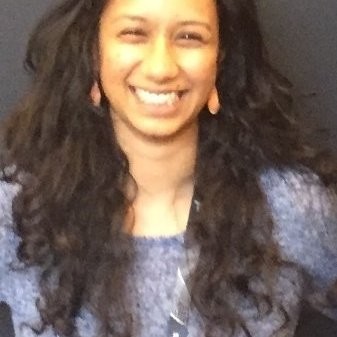 Archana, who grew up in India, shared that she had a "mind block" against computer programming because she didn't like math. Then she took a class and loved it! She has been at Microsoft for four years and works on the HoloLens team, programming virtual reality and augmented reality displays. By placing something in the world that isn't already there, they can help people like medical professionals and construction workers do their jobs better and more safely. Archana said that even though she writes code, she interacts with a lot of different people and teams in her job, so it's important to have different skill sets beyond just technology.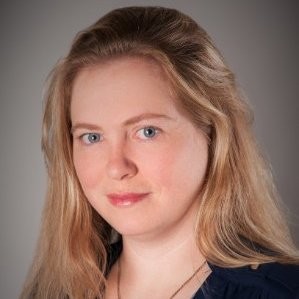 Next, Maira Wenzel shared about her journey to a Senior Program Manager at Microsoft. Maira grew up in Brazil, where you need to choose your major before you apply to college. She chose computer science because she liked math. Internships were where she got really excited about the field, though, because she saw the potential to solve real world problems. After moving to the U.S., Maira started working at Microsoft as a technical writer, writing manuals and teaching people how to use programs – a job she didn't even know existed! Just a month ago she started her new position as a Senior Program Manager, where she is responsible for one of Microsoft's marketing websites, including choosing what features go on the site and working with the User Experience team to design the features.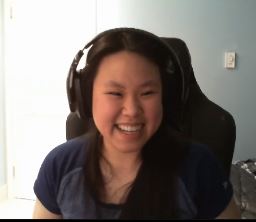 Viv Liao, a Software Engineer, started working in game design, then joined the Microsoft OS security team, where she has been for 2 1/2 years. Her team is the group that makes your computer restart with updates in order to keep it safe. Viv explained that if your computer was a castle, she builds the stone walls and sentry posts to provide security and monitoring from intruders!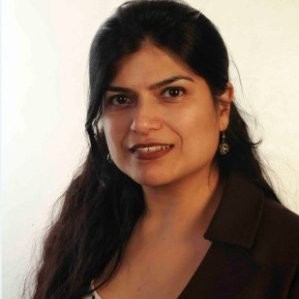 Parul Matah, Principal Software Engineer for Azure, Microsoft's cloud computing service, rounded out the group. Her first experience working with computers was in 7th grade, and she loved it right away. She enjoyed solving problems. Parul has had many kinds of jobs in technology: After beginning her career as a programmer, she became a technical evangelist, talking to CEOs and leaders around the world about how Microsoft could help them. Next she worked as a program manager and also taught software engineering. Now she is a programmer again! Parul loves that there are so many exciting jobs and different opportunities; there is always something new to try.
During the Q&A discussion, students asked a lot of thoughtful questions, which led to some great advice from the panelists. The speakers all talked about projects that weren't successful, but where they still learned important lessons as a result. They stressed that it's okay if things don't work out. Always embrace change and difficulty, because whatever situation you're in, you're not alone.
The panelists all encouraged the students to take advantage of opportunities to learn about programming, because you don't know if it's something you're interested in until you try it. There are a lot of resources available, including school classes and clubs, internships, Small Basic, Hour of Code, and community college or community center courses. A great thing about programming is that you don't need many resources to get started. Programming can also be used for fun, silly projects – like building an alarm clock that wakes your brother up in the middle of the night! Regardless of what you want to do, a background in technology will open a lot of doors. There are literally THOUSANDS of engineering jobs at Microsoft alone!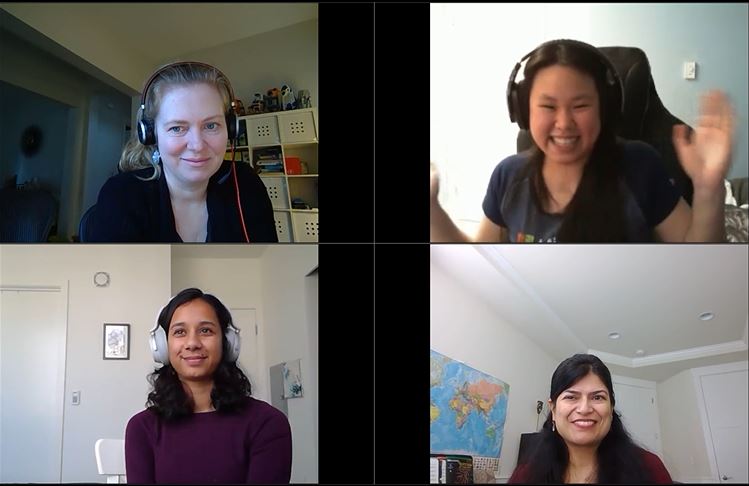 To close out the panel, the speakers all shared what they look forward to every day at their jobs:
The work is fun, but also serious and high impact
There's always something new to try
Working with amazing people
Flexibility (all of the panelists are able to work from home during the pandemic)
Opportunities to travel
Free donuts!
Thank you to Archana Iyer, Maira Wenzel, Viv Liao, and Parul Matah for sharing your stories and advice to inspire girls in STEM!
Watch the full video to relive these inspirational stories!
After attending this event:
Here's what the students thought of the event:
"Knowing that there are many different jobs and pathways I can enter that correlate to my passions. I enjoyed hearing everyone's background because it gave me a good perspective on each panelist." – 11th grade

"I enjoyed talking to them and seeing parts of their personal lives. It inspired me to know that these are real people." – 8th grade

"I enjoyed learning about the tenacity of these women and their strong drives to do what they love. They were fun to listen to and genuinely happy with what they do. They worked hard to get to where they are, but all the rejections and failures they experienced were worth getting the job that did hire them." – IGNITE Alum

"I enjoyed hearing everyone's story and how they ended up at their current job. Before this panel I was already interested in a stem field but it is always inspiring to hear other women's stories and advice." – 12th grade

"I enjoyed hearing all the types of jobs there are out there. Plus I loved hearing all the stories of what brought you into these Microsoft jobs." – 8th grade

"I loved hearing about how their company empowers them." – 12th grade

"When I asked you guys how many engineering careers there are. You guys were so nice and great!!!!" – 6th grade

"Hearing about the different journeys." – 10th grade

"The detail put in about each of the panelists' careers." – 8th grade