By Izzah Shafique
On May 13th, IGNITE Worldwide hosted a virtual panel and interactive Q&A discussion with six STEM professionals from Apple, Google, PayPal, the Seattle Children's Research Institute, Fable, and TaylorMadeIndustries! A group of 45 students joined this panel to learn more about careers in STEM.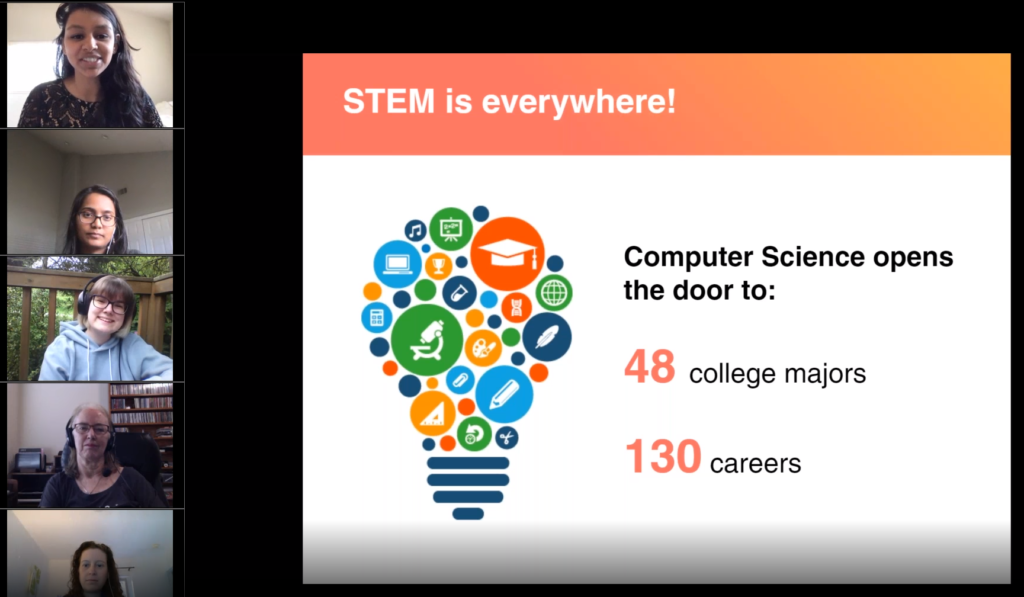 The event was facilitated by Esha Joshi, a Technical Product Manager at Apple, who commenced the webinar by giving a brief introduction to IGNITE Worldwide and its aim of motivating girls and non-binary youth to pursue careers in science, technology, engineering and mathematics.
The girls got to interact with the professionals through participation in polls, which revealed that women and non-binary people are significantly underrepresented in STEM careers, primarily owing to the fact that girls are often not told about these jobs or encouraged to pursue them. Nevertheless, these professions offer great salaries and have evolved to become a conspicuous part of our everyday lives.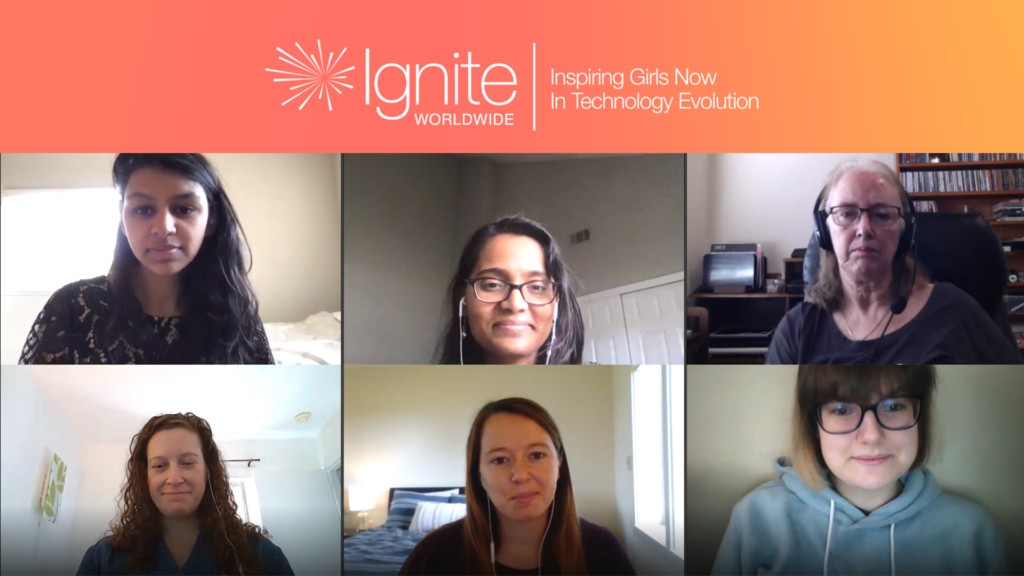 The panelists were eager to share their stories and help attendees gain insight into their impressive STEM careers!
Elizabeth Kupfer, Animation and Layout Lead at Fable, a video and animation studio, was the first to speak. Growing up, Elizabeth pursued her love for arts. Luckily, the art school she attended offered a computer art program, which she happily applied to, switching to a computer-driven career. She advised the girls to persevere and keep trying, even if you find a subject difficult!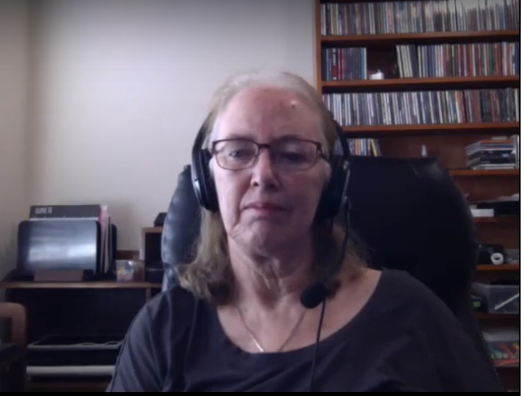 Lynn Taylor, Studio Operations Manager at TMI, TaylorMadeIndustries, was next. Lynn has always loved learning. She fell in love with computer science and has experience with multiple companies, entrusted with complex tasks such as building computers and maintaining servers. Lynn's work did not come without challenges, but she encouraged listeners to remain determined and reach their goals despite any hurdles and to never be afraid to ask questions!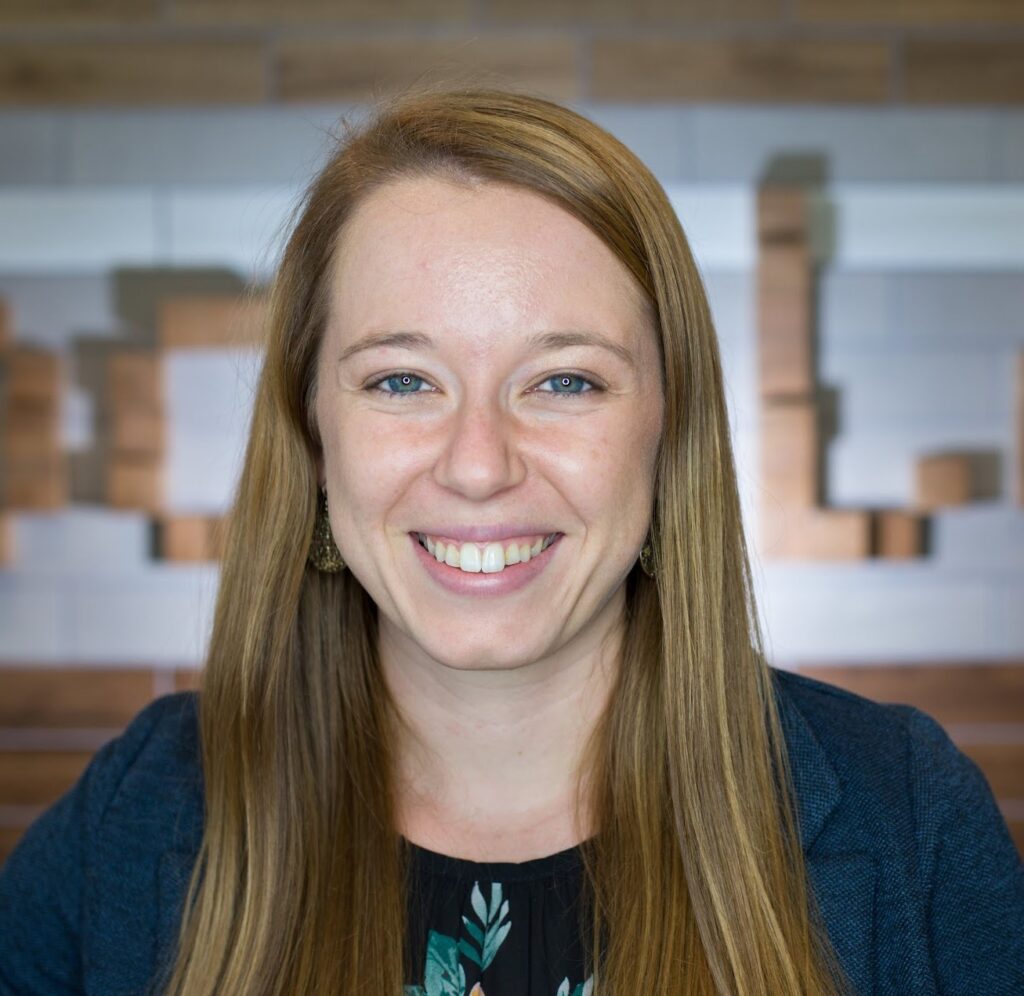 Hailey Bohlman, a Software Engineer at Google, explained that she was first introduced to computer science by a friend during her sophomore year in college. Having always been interested in mathematics, she took introductory classes and applied for internships at more than 30 companies. She now works at Google! Hailey stressed the importance of patience and commitment, and not getting discouraged if success doesn't happen right away.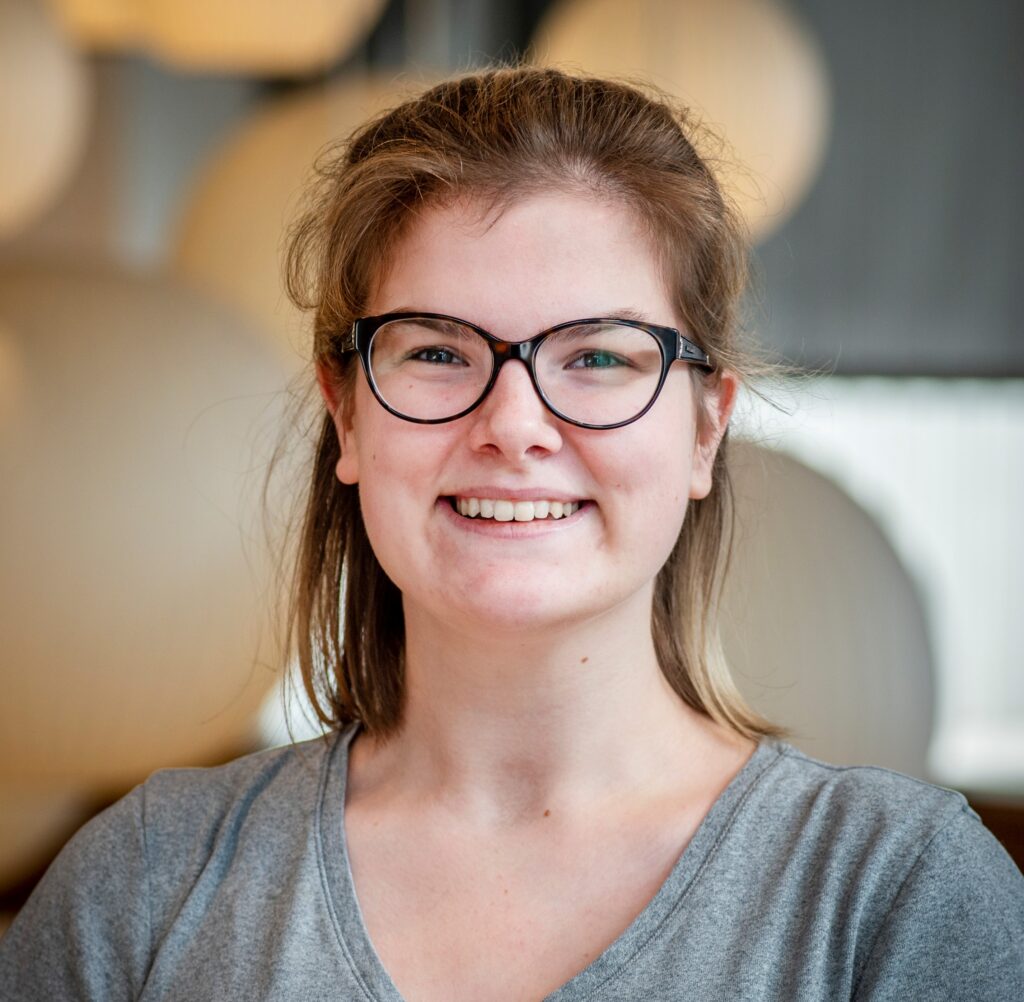 Iuliia Dmitrieva, Engineering Student and Student Helper at Seattle Children's Research Institute, described herself as someone who is curious and enjoys solving puzzles and challenges. This is partly why she applied to science and math classes in college. In the end, she decided to find a job that combined research and healthcare. Iuliia echoed the other panelists that challenges are part of the process and it's important to never give up!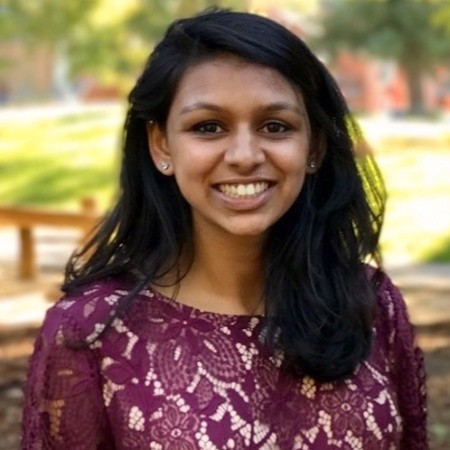 Esha Joshi, Technical Product Manager at Apple Inc., always enjoyed mathematics and problem solving as a child. Despite not initially loving computer science in school, she returned to the subject later in college after a few people offered mentorship. This encouraged listeners to never hesitate in asking for help and always give it another chance!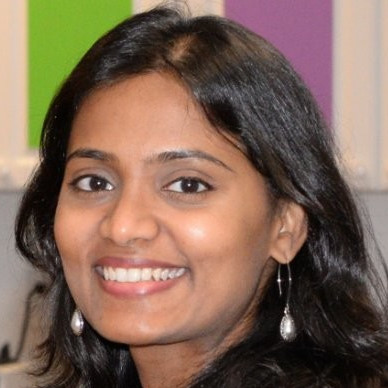 Taraka Satti, Director of Engineering at PayPal, explained her job beautifully using an analogy, comparing herself to the director of a movie, having to collaborate with multiple people to bring out the movie to life; but instead of a movie, the fruit of her efforts is a product. Taraka pursued computer science in college and worked hard until she was able to land a leadership role at PayPal!
After the speakers shared their backgrounds, the panel moved into a Q&A discussion. Attendees asked many thoughtful questions, including what a typical day is like at the volunteers' jobs and what challenges they face on a daily basis. The speakers all encouraged students to explore learning opportunities in technology and engineering and shared resources for doing so.
When asked about gender discrimination, the panelists advised the girls to always remain confident in their knowledge and to support other women. They also encouraged listeners to always seek help: never hesitate to ask questions to improve your understanding, and try to find a mentor who will help refine your skills and aid in the development of your ideas. Additionally, speakers recommended that all young women prioritize financial independence, which will enable them to empower both themselves and others!
Thank you to everyone for attending and actively participating in this IGNITE panel! A special thank you to Esha Joshi, Elizabeth Kupfer, Lynn Taylor, Hailey Bohlman, Iuliia Dmitrieva and Taraka Satti for taking the time to share their experiences and giving out wonderful advice to inspire girls in STEM!
Watch the full video to relive these inspirational stories!
After attending this event:
Read what the students thought of the event:
"I really like how the panelists acknowledged the reality of working with other people, working with men, and the reality of impostor syndrome." – 7th grade

"I was inspired by hearing about multiple new aspects of the computer science career field." – 7th grade

"Hearing people talk about their day to day lives and journeys to STEM. It inspired me because it was good to know how successful women in STEM could be." – 11th grade

"I like how panelists took turns sharing their own personal journeys about doing science and inspiring girls to do the same when they get older. 100% perfection!" – 9th grade

"Their stories of overcoming challenges, stereotypes, and doubts were empowering. They all had many shared experiences, but unique perspectives from their own lives."

"I could relate to many of these women and I feel reassured knowing even these professionals have or still experience what many students experience such as impostor syndrome. However, they worked hard to overcome those doubts and still remained humble." – College

"I enjoyed meeting the panel. It was great!" – 6th grade