By Izzah Shafique
On Tuesday, June 2, IGNITE Worldwide held a virtual event, "Stay Safe Online! Trivia & Tips with Microsoft Security Experts" and an interactive Q&A discussion with three Microsoft professionals.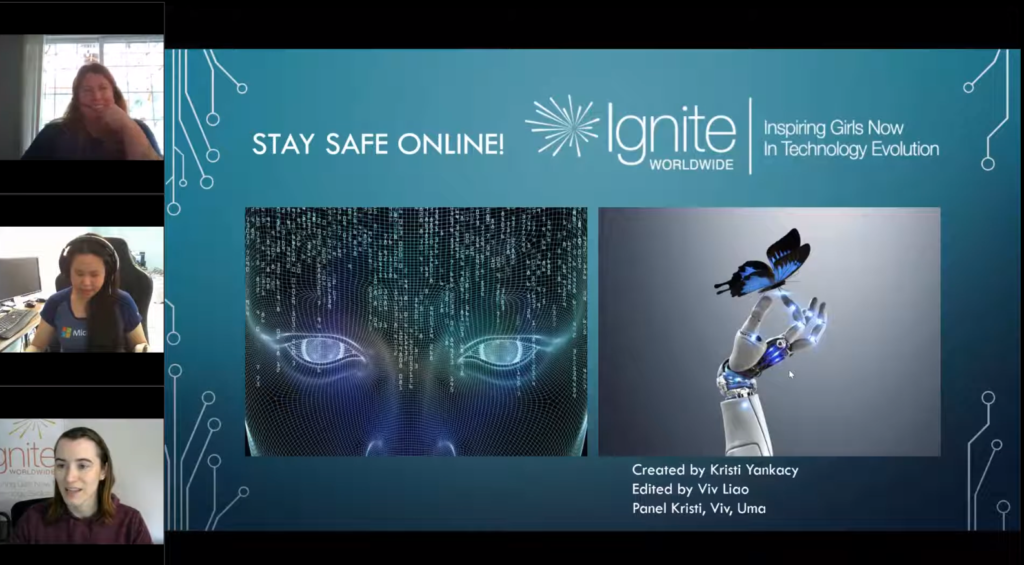 The event kicked off with an introduction to IGNITE Worldwide's mission of inspiring girls and non- binary youth to pursue careers in science, technology, engineering and mathematics. Attendees were engaged with a fun trivia game where they learned interesting STEM facts!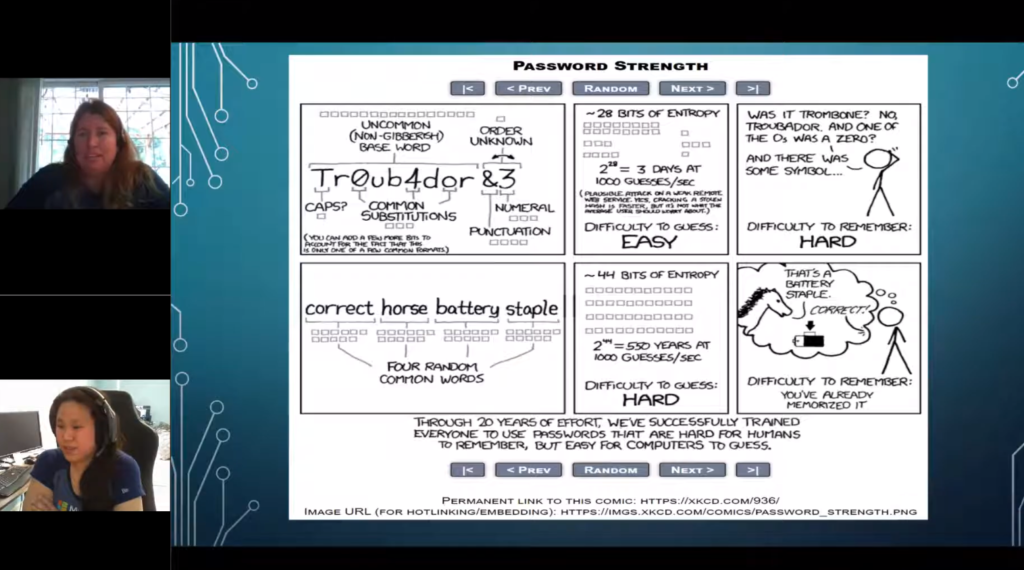 Then, the professionals began by introducing themselves.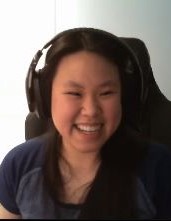 Vivian Liao – Software Engineer, Windows Security, who was previously a game developer, shared how she developed an interest in STEM out of curiosity for how things work.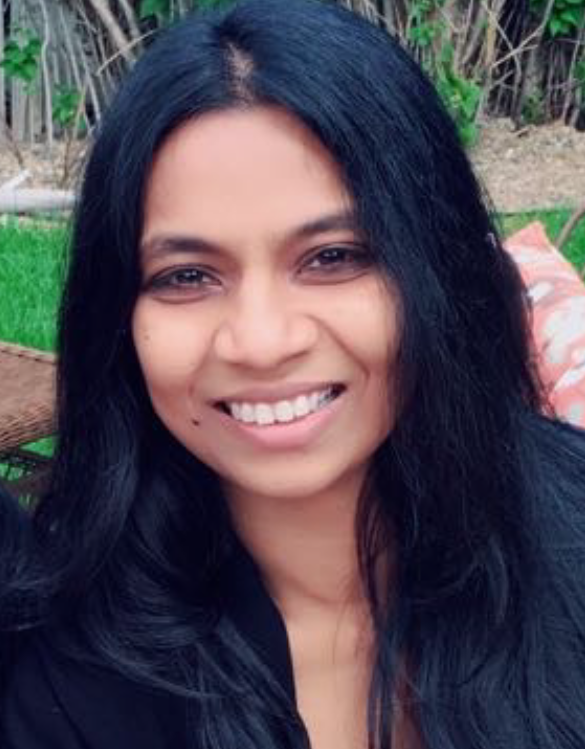 Uma Maheswari Anbazhagan – Senior Software Engineering Manager, Azure Data, explained that her interest in mathematics, science and problem solving is what encouraged her to apply for her current job.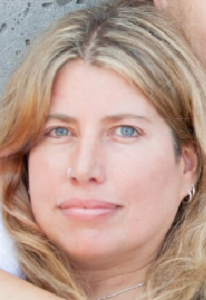 Kristi Yankacy, Senior Engineering Manager, told the group that she had always been interested in sports. When she started working on a database system, she began finding and reporting bugs in Microsoft and other companies, which is how she got her start at Microsoft!
The volunteers then proceeded to offer many crucial tips for using devices and the internet:
Children should speak to a trusted adult before going online. The internet provides a means of research, education and social interaction but it is important to always remain alert and skeptical!
Always err on the side of caution and don't click on unexpected or suspicious links.
It is important to update your devices regularly and turn on automatic updates, as these enhancements are created to protect your machine from vulnerabilities which hackers may exploit.
Cover your webcam when you are not in a meeting and always be cautious as hackers have also found a way to hack into speakers!
Do not use a jump drive or external device unless you trust its origin, and similarly refrain from using public charging stations. Any device you plug into your phone should seek your permission before accessing data, otherwise it is risky to continue using.
Use a Virtual Private Network (VPN), as they encrypt your data.
Do not join unsecure WiFi networks or "honeypots"- networks set up by an individual, in public places, who are able to access your data if you join them.
Set a unique password, which is at least 15 characteristics long and includes multiple special characteristics – and never leave your device unlocked!
Have different passwords for all your accounts. There are many user-friendly password management apps that can help you keep track of them, so your passwords can be strong without you having to remember them.
Recognize phishing attacks, which are attempts to bait you into giving personal information to hackers. Make sure the url has a secure socket layer (https) and remember not to get enticed by advertisements too good to be true!
Create private accounts and review your privacy settings; be cautious about who you are sharing your personal information with and think thoroughly before you post.
After learning about this topic, the event transitioned to a Q&A discussion. The attendees asked many great questions, such as:
What opportunities are there for high school students at Microsoft?
What kind of VPN would you use for your phone? How do you keep your phone protected?
How long does it take to code projects at Microsoft?
The big takeaway was that there are MANY opportunities in technology, and it's never too early to start exploring! The speakers ended the event by sharing some great advice. In particular, Kristi shared that she loves her job because it allows her to do awesome things like this very event!
Thank you to everyone for attending and actively participating in this event, and a special THANK YOU to our speakers Vivian Liao, Uma Maheswari Anbazhagan, and Kristi Yankacy for taking the time to share their experiences and teach students about being safe online!
Watch the full video to relive these inspirational stories!
After attending this event:
Read what the students thought of the event:
"I enjoyed breaking down the meanings of protecting securities on multiple devices." – 9th grade

"This panel about online security, recognizing scams, and hacking was incredible and informational. With people joining social media and immersing themselves in technology more by the day, people forget how dangerous and at risk they can be of their information being stolen or used for bad things." – IGNITE Alum

"I enjoyed interacting with the speakers by asking many questions and playing fun Kahoot games with other people that joined!" – 11th grade

"I learned so much and it made me want to better educate myself on cyber security and spread the word on this issue. The panelists were very helpful and resourceful on the subject and I look forward to more!" – College

"I liked how they said some things about their personal lives and explained scenarios." – 7th grade

"100% perfection on everything!" – 9th grade