On Thursday, Oct. 1, girls and non-binary students from Jefferson High School in Daly City, CA; Decatur High School in Federal Way, WA; and Kent-Meridian High School in Kent, WA attended an IGNITE Worldwide Panel with Best Buy! The event kicked off with a short video on how only 28% of workers in the technology field are women, and that's not enough! It was clear that Best Buy is a much bigger organization doing a range of technical work far beyond the retail side of the business that we see. Students also learned that STEM is a great career option because it pays well and has a lot of job openings!
After the introduction, students met the 5 speakers: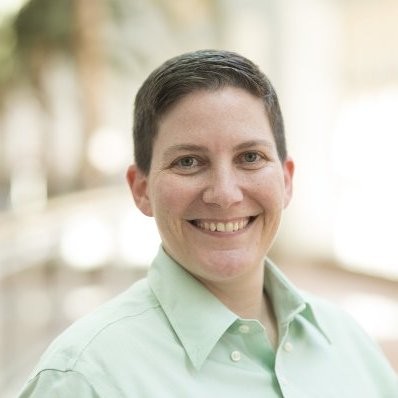 Ophira Bergman, Vice President of Quality at Best Buy Health, moved from the Middle East to the U.S. and started high school here. At a young age that she wanted to be a math teacher. That, together with her love of video games, led her to study robotics at college, which ultimately led to a career in technology! Ophira shared the advice to "fail fast and learn to adjust from those lessons."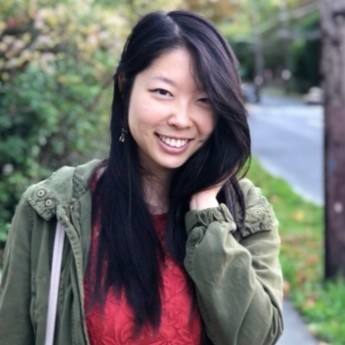 Kelly Xu, Associate UX (User Experience) Designer is passionate about art and enjoys people and their backgrounds. She wrote her first video game at school and finds that UX design ties her creativity with technology, and also brings plenty of people interaction!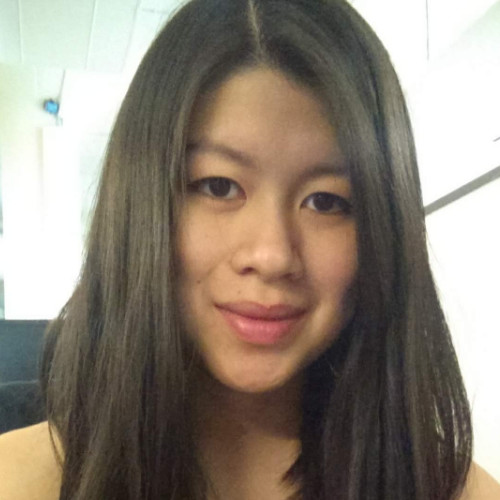 Summer Young is a Junior Software Engineer. In high school, Summer studied Chinese and Japanese, and later business studies, and she entered the University of Washington pursuing English literature. At the UW she was introduced to UX design and loved it! She ultimately got a degree in Informatics and began her career in tech!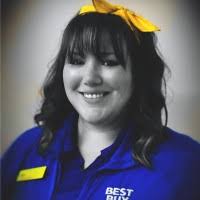 Elizabeth Sturm is the Assistant Store Manager at Store #463 in Bangor, Maine. Raised in an environment of physicists, Elizabeth had a passion for the sciences at an early age. She pursued business but always wanted to help people get access to the technology they need. She was able to merge these interests at Best Buy! Liz's advice was to try different things; even if you don't like them, at least now you know!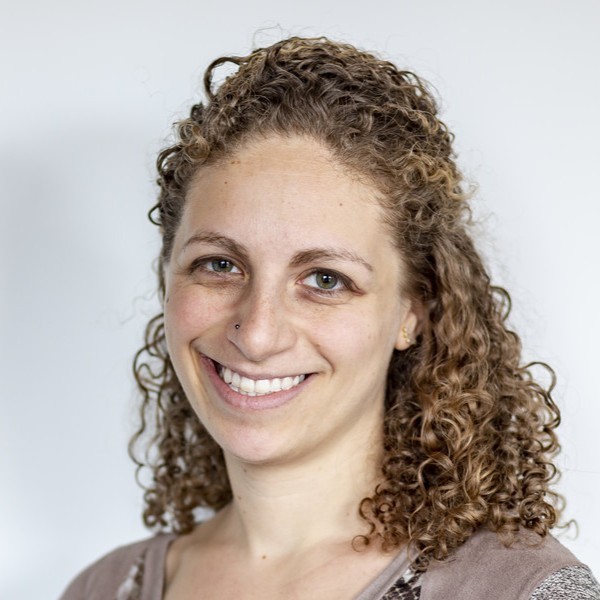 Naomi Hachen, Senior Biomedical and Test Engineer, played a lot of classical music at school and was not plugged into anything STEM. She applied for a music degree but wasn't accepted into the program. This led to a change in direction, and Naomi became interested in prosthetics and helping people with disabilities, ultimately resulting in a Masters in mechanical engineering and a career in robotics! She loves that there are great teamwork and problem-solving opportunities in STEM.
After hearing the panelists' stories, students got a chance to ask questions, including "What are some early jobs you had?" and "What is the percentage of women at Best Buy?" One student asked, "What techniques do you use for getting over the hurdle of not feeling motivated? The panelists shared great advice:
A good prioritization technique is to ask yourself, "Is this going to be important in 7 mins, 7 days, or 7 years"
Self-care is very important. Take a moment to reset, then come back to the problem with a clear mind.
Lean on others, get away from thinking you have to figure this out on your own or that you should know how to solve this. This is known as imposter syndrome and can lead to negative self-talk.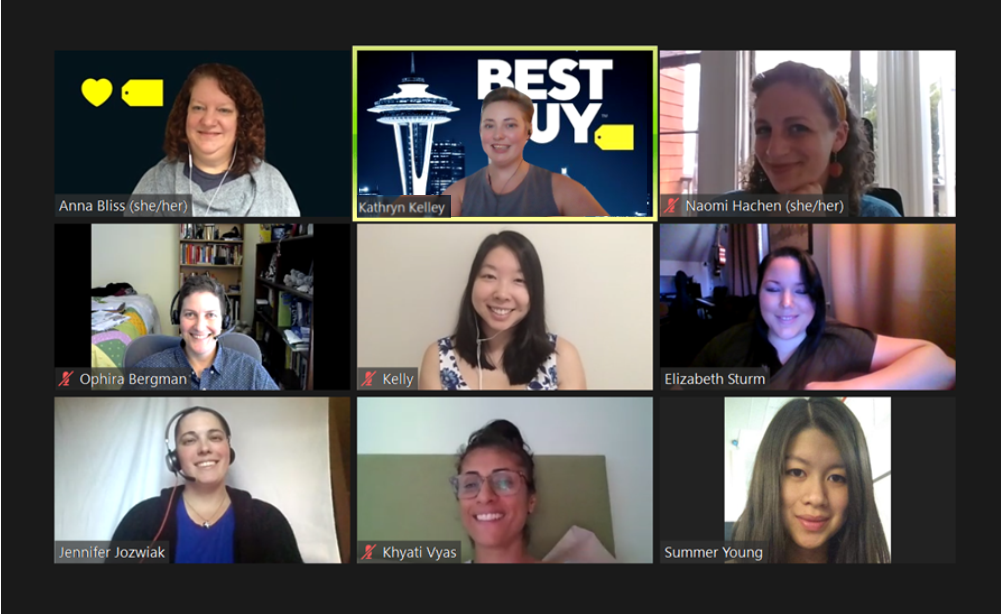 Other advice from the panelists included:
Find a mentor. Find people in careers that are of interest to you and ask how they got to where they are.
There is a lot of information online! Technology changes rapidly, so stay curious.
Try different activities, classes and careers, and don't be afraid.
The things that you love to do can be a career. When you love what you do, it doesn't feel like work!
You are expected to fail, everyone does. The important part is learning and moving forward.
Students were surprised that many of the panelists shared not having exposure to STEM classes at a young age and that career plans seem to be constantly changing. They were excited to see role models doing interesting work and were impressed with how enthusiastic everyone was about their work! The panelists come from all walks of life and different backgrounds, and it was helpful to hear how they ended up in technology and still able to do what they love. The speakers encouraged students to explore different STEM classes while in high school and discover what their interests are.
One student shared that she felt inspired just from the speakers' presence: "I saw actual women in tech and heard about their experiences." It was a wonderful opportunity to be in a room full of women who had all these professional jobs in STEM and at Best Buy that students didn't know about!
Thank you to the amazing Best Buy team, Anna Bliss, Jennifer Jozwiak, Kathryn Kelley, Mindy Solomon, and panelists Ophira, Kelly, Summer, Elizabeth, and Naomi for sharing your time with our students and inspiring them to keep exploring!
After attending this event:
Here's what the students thought of the event:
"Seeing that there are such powerful and inspiring women in STEM inspires me to pursue my interests further in STEM. Hearing their personal experiences and trials that they had gone through in their journey in STEM makes me feel more comfortable and less afraid of wanting to become an engineer. Knowing that yes it will be hard, that there is no straight path, and that it's never too late to want to study engineering was very inspiring." – 12th grade

"It helped me learn that it's not too late for me to try and figure out what I want to do as a career. It was interesting hearing people from different backgrounds talk about different kinds of STEM professions." – 9th grade

"I have been looking at all my career options and today made me realize that I definitely want to go into some form of engineering. The women sounded a lot like me so it made me realize that they are doing what I want to do." – 12th grade

"Today's event inspired me because I didn't think I would be able to use STEM in the career I want to pursue. But after this, I've decided that I might as well try because you never know when STEM will come in handy." – 9th grade

"Thank you all for sharing your experiences and your story of your journey in STEM. It made me feel more comfortable and less afraid." – 12th grade

"I think that all your stories are amazing, and I think it's awesome that you know what you want to do and you're happy doing what you do. Thank you so much for sharing what you did!" – 9th grade

"I would like to say thank you for explaining what it is like to be a woman in STEM and thank you for inspiring me to pursue my career in mechanical engineering. It was very interesting to learn about each of your careers and your journey to get there." – 12th grade

"Today's event inspired me to know that girls obviously can do what guys do. And I already knew that but now we can prove we are better than being dismissed because of our gender. You women are intelligent and hardworking and I hope to be like that as well!" – 10th grade

"This event helped me gain more confidence in pursuing STEM careers and it helped me become more interested in it. It also showed me some jobs in a different light. The information everyone shared today was very interesting." – 10th grade

"It inspired me to look further into STEM and research it because like a few of the ladies that were in the meeting they didn't know till later on in their lives that they wanted to become part of STEM." – 10th grade

"I was able to receive a better perspective of women in tech from women in tech. Also, learned there was less women in the industry than I thought. I would like to pursue STEM in the future. – 10th grade

"It inspired me through listening to their experiences. I can apply it to my future life. Thank you for sharing. I really appreciate it!" – 10th grade

"It encouraged me to join STEM because there's not enough women in the field. It also sounds fun. They made me feel very hopeful about my future." – 12th grade