On September 29, 2020 IGNITE Worldwide hosted a virtual workshop with STEM professionals from Microsoft! Girls and non-binary students from Challenger High School in Seattle attended the virtual event.
Students started by forming small groups and explored the role of designers in product design. They were introduced to user interface (UI) and user experience (UX) design: why they're important, and how designers approach these aspects of products. UX is all about how people feel when they use a product. Does it make them excited, frustrated, inspired, confused? UI is the physicality of a product: its shape, its texture, buttons, colors, text, font.
It's a designer's job to make sure their products create a delightful experience for users. To make a delightful product, you need to learn about how people will use it — how will they hold it, which buttons will they click, and what are their goals? Inclusive design is also very important, and requires us to think about all the different kinds of users who might use a product. Often, making a product easier to use for one group of people makes it easier to use for everyone!
A product that's designed to be used without an arm also helps people with broken arms, or a parent who is using the product while holding a baby in one arm.
After the breakout sessions, Jessica Pearson, a program manager at Microsoft, hosted a panel of five women designers. She shared how at Microsoft it's easier to ask "What doesn't Microsoft do?" than it is to ask "What does Microsoft do?". Employees with a wide range of skills have the opportunities to work on anything they can imagine, including building things that they enjoy and leveraging Microsoft's platform to drive the changes they want to see in the world.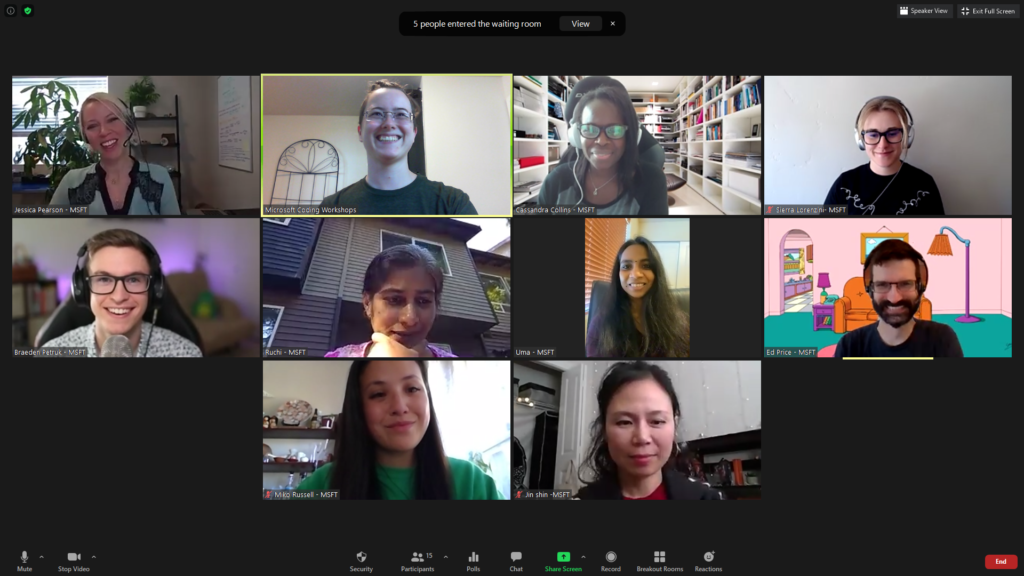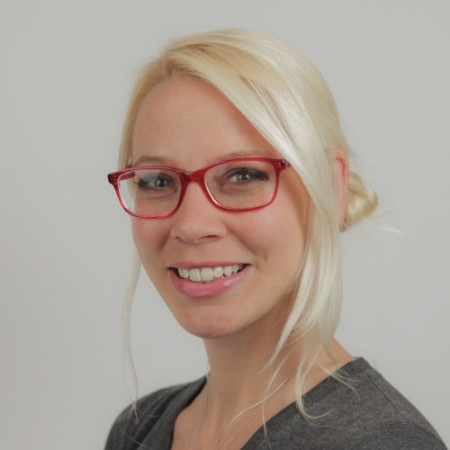 Jessica entered the workforce straight out of high school, and she didn't go back to school until her mid-late 20s when she pursued a degree that now allows her to leverage both her technical expertise and passions for art and collaboration at Microsoft. When she was younger, she didn't think she could get into tech — she wanted to draw or paint — but she later learned that today's tech-heavy world creates opportunities for everyone, including artists, engineers, and leaders of all kinds, to leverage their skills in lucrative tech careers.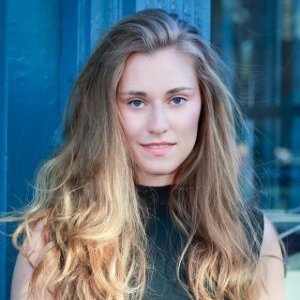 Sierra Lorenzini is all smiles and is genuinely excited and passionate about her job. She is a user experience (UX) designer who has worked on several Xbox game titles including Forza Motorsport. Her job is to make games fun and interesting for players, which is a natural direction for her career. She originally went into college with the intention of pursuing neuroscience, but eventually switched to a major in Visual and Media Studies with a minor in Computer Science. Her passion for understanding how people think and perceive the world makes her the perfect fit for a job at Microsoft where she creates amazing experiences for many different kinds of people.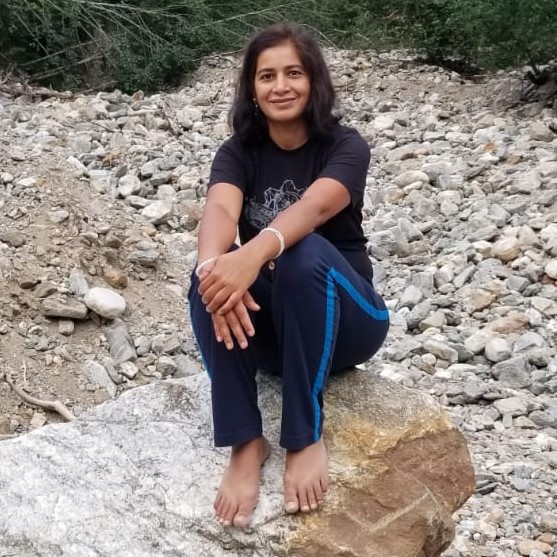 Ruchi Bajpai is a software engineer at Microsoft who grew up in India. Like many of our panelists, she was one of only a few women in her University Computing Science classes. Earlier in her life, the people around her didn't believe she could solve math problems, think scientifically, or grasp technological concepts. It was hard to convince herself that a career in these fields was possible, so she wants to encourage young women around the world to pursue their passions, no matter what! "1+1=2 everywhere around the globe," and that common ground drove her toward a career at Microsoft.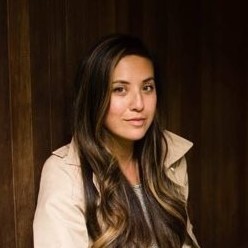 Miko Russell can't believe her job is actually a real job — her latest project finds her taking pictures of cool cars that the 3D modelers of Forza Motorsport use as a reference when putting new cars into the game! She became really interested in drawing when she was in high school, and needed somewhere to put her drawings. She made a website for herself, and eventually discovered that making websites could be a job! That realization propelled her to a 10-year career in UX design. "If you do design, you can do design for anyone. You can work in any industry."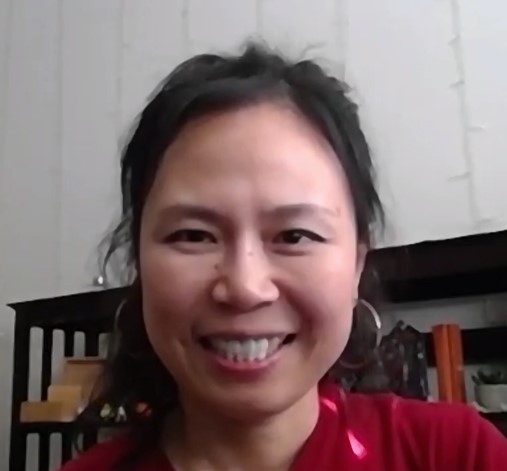 Jin Shin was originally a graphic designer Korea who worked on illustrations. When she saw beautiful games like Final Fantasy being published by companies in the U.S., she knew she needed to join the excitement. She is now a user experience (UX) designer for Minecraft, and gets to help shape how players around the world interact with the iconic game. Jin loves how so many design disciplines come together to make video games such as concept art, 3D art, illustration, and interaction design.
During the open Q&A section at the end of the hour, one student asked "What were some of the challenges you went through to get yourself stable and where you are now?"
One of the panelists shared:
Being one of the only women in my classes and taking a course that I didn't understand very well put me in a difficult headspace that left me questioning whether I belonged in Computer Science at all. Lots of my energy was being spent worrying about looking incompetent.
Some great advice from a friend helped me out: "Just because you're not great at one aspect doesn't mean you're a failure. Focus on all the other amazing things you can do!"
Figure out the things you're good at — you'll always be working with other people, so learn to leverage what other people are good at as well.
Another student asked "What jobs should I apply for? How did you figure out what to do with your career?", and the panelists shared some advice:
When applying for design jobs, just pay attention to the job description. The term "design" at one company may mean something totally different than at another company.
Talk to someone at the company and figure out if it sounds like a place you want to work at, and projects you want to work on.
When interviewing, ask the interviewer about the company, its goals, its work culture, etc.
The panelists closed by sharing some pieces of wisdom they wished they knew when they were younger:
Find and create communities that you love
Learn what "impostor syndrome" is, and talk to people about it
Be fearless and passionate
Try to do your best at any job you have, even if it's not the one you want to spend your career doing. Learn everything you can about it.
Enjoy now. It's easy to focus on the future and forget about the present.
Thank you to Jessica Pearson, Cassandra Collins, Sierra Lorenzini, Ruchi Bajpai, Miko Russell, and Jin Shin, who inspired the girls in attendance by volunteering their time, experience, and passion to host this enlightening session. Thank you to Casey Schaertl, who ran tech for the event. Without you all this inspirational day wouldn't be possible!
After attending this event:
Here's what the students thought of the event:
"I feel more inspired to work to start my own little business. I've wanted to for a while, but I never found the inspiration to and now I feel more determined than ever to figure it out." – 10th grade

"It really inspired me knowing that other women are interested in STEM it really makes me motivated and comfortable about doing this." – 10th grade

"This event inspired me a lot. I really did not like tech stuff for awhile and now I'm so interested I would love to join when I can." – 9th grade

"Knowing there is so many females and nonbinary people work on very well named games and other things makes me feel like I should take the leap into looking into working on games or even make websites." – 12th grade

"It inspired me to know what more I could do in my future instead of being stuck on what I could do. It's important to me that I know my plans for after this year and that I have choices to also try new things in life." – 12th grade

"Today has inspired me to really reach my goals in pursuing a job in IT. I feel more confident about my interest and goals." – 12th grade

"I'm thankful for the opportunities we got to ask questions. Thank you to Sierra and Cassandra for teaching us the importance of experience and interactions. Also the time given to know each other." – 12th grade

"The women impacted me and inspired me that I can do STEM as a women and I want to thank you!" – 10th grade