On Thursday, November 5, IGNITE Worldwide held a virtual event, "XR/STEM" and an interactive Q&A discussion with three professionals in digital storytelling, cyber security, and CyberXR.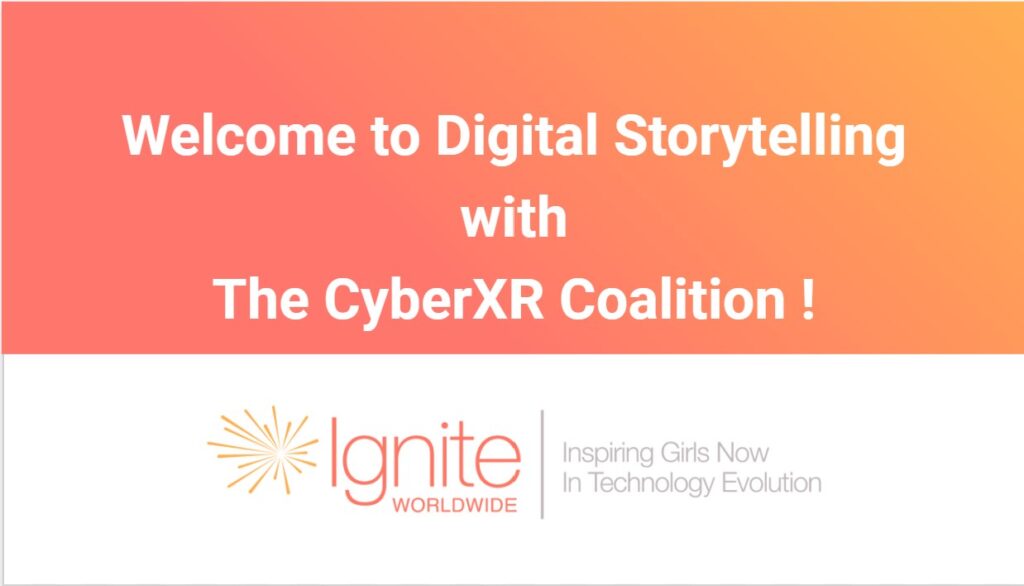 The event kicked off with an introduction to IGNITE Worldwide's mission of inspiring girls and non- binary youth to pursue careers in science, technology, engineering and mathematics. Attendees were engaged with a fun storytelling activity and how to transform a story from an idea to Augmented Reality, Virtual Reality, and Merged Reality!
Then, the professionals began by introducing themselves.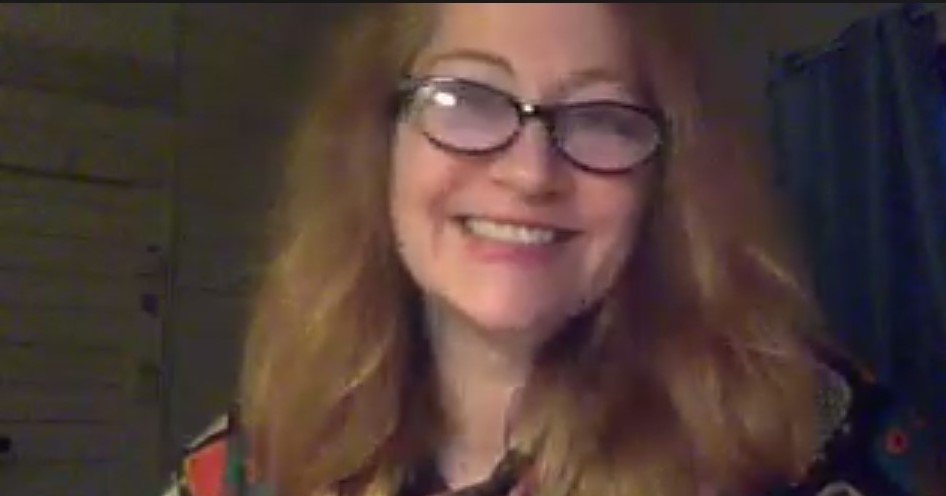 Kathy Bisbee – Executive Director of Brookline Interactive Group (BIG), a community media arts center in Brookline, MA, and the co-founder/director of the Public VR Lab, where she and her team are building an empowered Community VR movement that values accessibility, digital inclusion, and diversity in the XR field.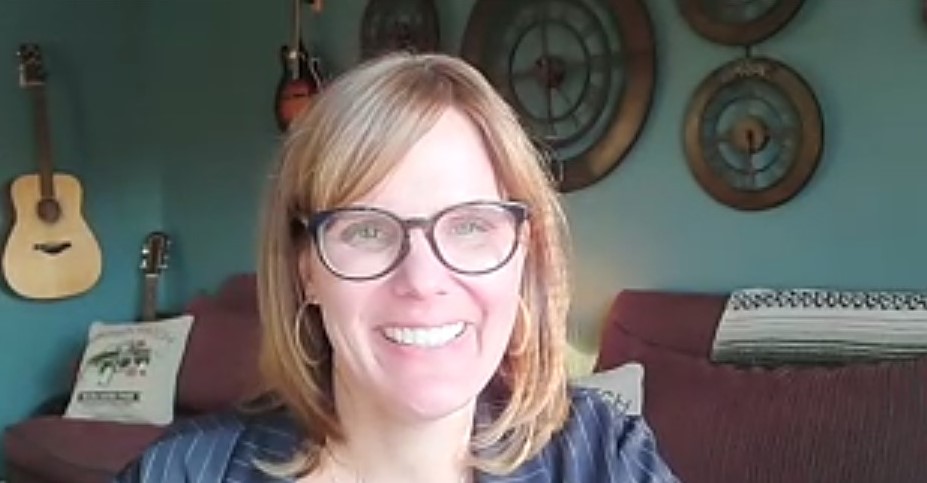 Lynn Dohm– Executive Director, Women in Cyber Security: Women in CyberSecurity (WiCyS)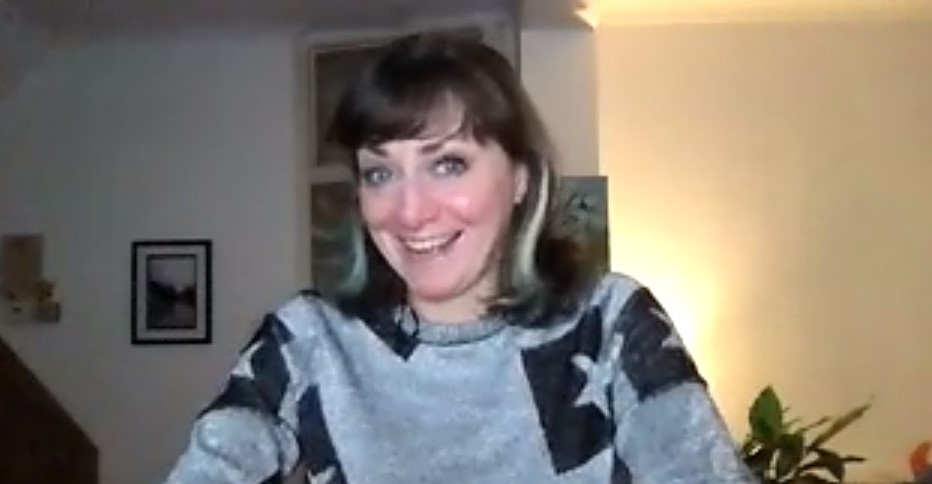 Muki Kulhan, Chief Innovation Officer, Executive XR Producer & Creative Technologist, Muki-International Ltd
The volunteers then proceeded to offer many crucial tips for using storytelling and technology:
What is XR: Virtual Reality (VR), Augmented Reality (AR), Merged Reality (MR)

VR: 360 experience
AR: Real world with digital information,
MR real and virtual (think SnapChat, Pokemon Go, tiktok)

How VR enhances storytelling: share, caring, daring

Taking traditional linear storytelling and thinking about different layers, dynamics, and graphics to give the audience a 360 degree experience.

How AR enhances storytelling

Layering, Interactive and Exploration! You find yourself asking "how can you jump into the experience?"

How MR Enhances Storytelling:

Spatial, Hands-Free, Collaborative: Holographic, human touch, proper spatial design, mostly collaborative.

Storytelling matters because people are drawn to the narrative arc. How we use compelling technology to tell a story takes the experience off the page and into our hands.
After learning about this topic, the event transitioned to a Q&A discussion. The attendees asked many great questions, such as:
What opportunities are there for high school students to learn more about XR?
How do you prepare for a career like theirs?
The big takeaway was that there are MANY opportunities in storytelling and technology, and it's never too early to start exploring! The speakers ended the event by sharing some great advice.
Muki

Go for the craziest idea that's in your head and go for it! When you are starting to do the work you're doing, remember accessibility and equity for all to be welcome.

Kathy

Be authentic, be yourself, ask for help, be curious, be gentle on yourself. No one is perfect, you just have to practice at it.

Lynn

Dive right in. There is no such thing as failure. Everything is a learning experience. Lean in on your community when you need help or are afraid. Be empathetic to listen to others and brave enough to act. Go have fun & explore
Thank you to everyone for attending and actively participating in this event, and a special THANK YOU to our speakers Kathy Bisbee, Lynn Dohm, and Muki Kulhan for their time to share their experiences and April Boyd-Noronha, Ann Theis, and Nicole Marquez for behind the scenes support!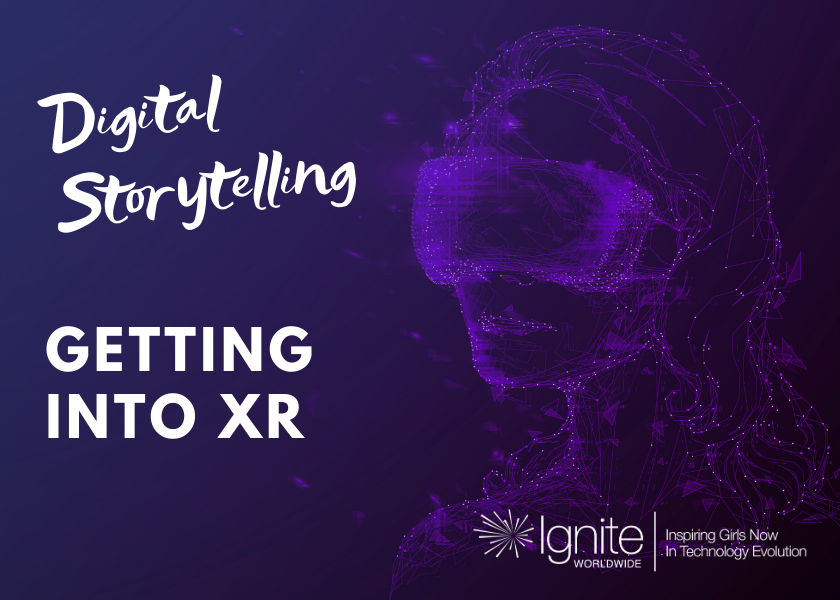 After attending this event:
Here's what the students thought of the event:
I was never really interested in STEM or pursuing a STEM related career but now it seems I might think about it. Inspired me to share out things that I enjoy. – 9th grade

It was really nice to meet people with these types of occupations and be able to hear what they do for a living. I think this inspired me to think about what careers I might pursue in the future and has given me a new perspective on STEAM jobs. – 9th grade

I'm less nervous about my future and I learned about potential career choices. – 9th grade

This event inspired me to look for more then one career because I still have a lot of time to live young, wild, and free. It also made me think that I should love myself even more than I do now and to stay curious. 🙂 – 9th grade

Thank you for inviting me. Also I love you guy's energy and thank you for making my day better. – 9th grade

Today's event gave really great advice to do what you want to do and it was cool seeing these women, makes me feel more hopeful about my future. – 9th grade

Today's event inspired me to explore my career options and to have an open mind. This also inspired me to follow my dreams and to follow through with them and that I don't have to choose only one career but instead I can have multiple. – 9th grade