On November 10th, IGNITE Worldwide welcomed students from West Valley Jr. High for a virtual panel and Q&A discussion featuring Groupon!
Jason Kees, Chief Security Officer, facilitated the panel and began with an introduction to IGNITE and women in STEM. The students learned that by 2028 it is estimated that there will be four million computer-related job openings and only 19% of college graduates will be able to fill these openings. Fascinating and astonishing – and clear evidence that STEM fields are important to explore! 
The students enjoyed a panel discussion with women who work in different jobs at Groupon. They met a couple special guests as well – including speakers' dogs, and also representatives from Groupon's senior leadership staff! It was great to see so much support from women and allies at all levels of the company!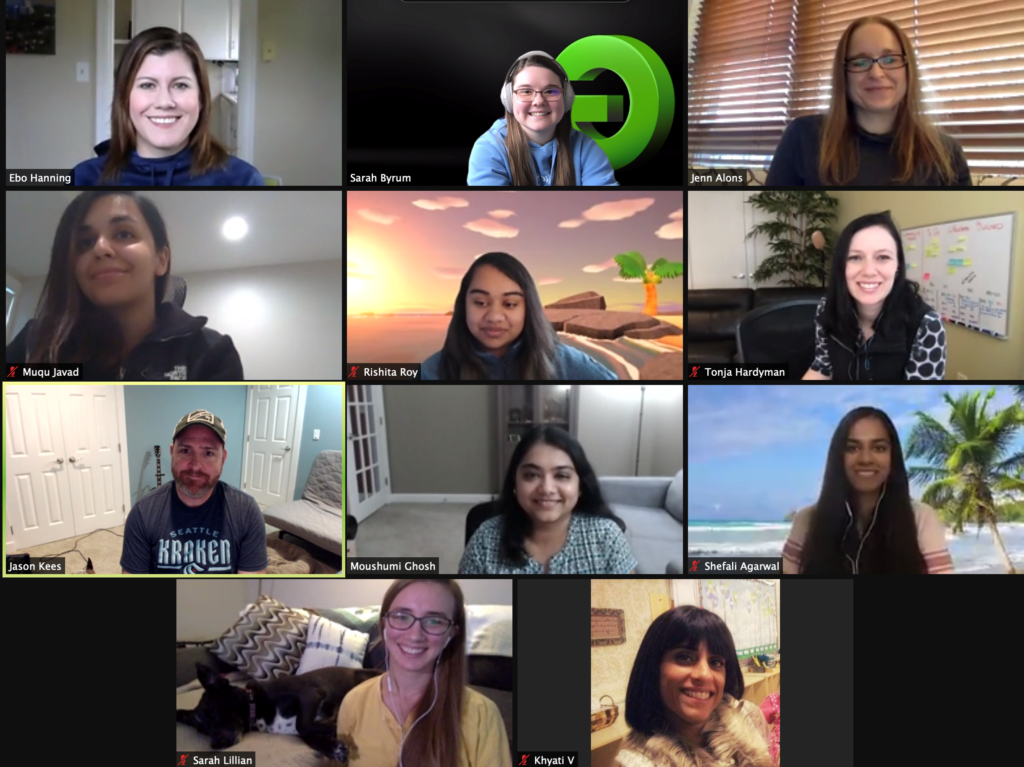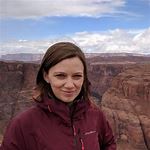 Tonja Hardyman is a Senior Product Manager and has been at Groupon for ten years. Her role is best described as "figuring out what customers want and then guiding engineering on what to build." Tonja avoided the technology path for a long time because she felt intimidated by science. In fact, her career started in International Relations! During an internship she built a website, which shifted her focus to technology. Tonja shared that schooling is the time to learn and fail. She wishes she'd known that earlier!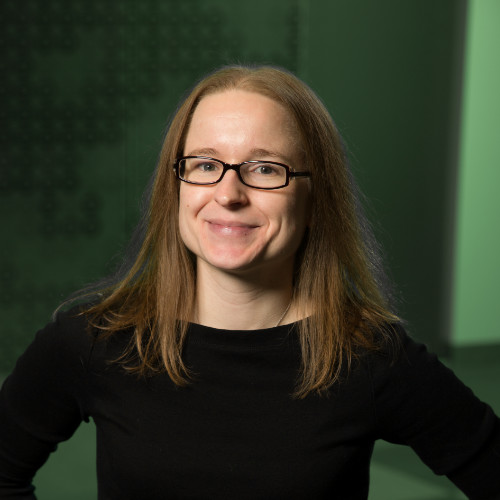 Jennifer Alons is the first female Principal Engineer at Groupon! She did not know what she wanted to be when she grew up; she had never heard of STEM and tried programming for the first time in junior high. Jenn knew that college was in her path, but she wasn't sure what field she would study. The job prospects really attracted her to computer science, and she was motivated to have a career that challenged her intellectually and also gave her financial security. She is one of the first members of her family to go to college! Jenn wishes she had known a long time ago that you don't need to be perfect.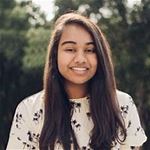 Rishita Roy is a Software Development Engineer. Her path to engineering was inspired by her very supportive father. However, as she was growing up, career mentoring was not something that her parents were able to offer, so she had to figure it out on her own. In high school, Rishita joined a robotics class, where she started programming the robot and realized that software engineering was something she really enjoyed! Rishita advised students to reach out to people for help along the way.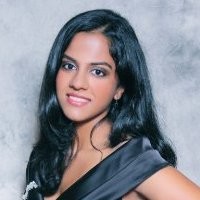 Shefali Agarwal is also a Software Development Engineer. At school, she tried many different things but did not have access to STEM classes. She eventually was able to join a robotics club and took her first computer science class in college. Shefali's advice is, "Try as many things as you can. You won't know what you like until you try it out!" She also assured the girls that it's ok to not know what you want to do in the future.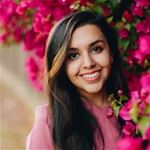 Muqu Javad is a Technical Project Manager at Groupon. At the age of eighteen, Muqu started her own photography company. She realized that she was very well organized, which is one of the traits that led her to to the role of project manager. Muqu recommends that students take the STEM courses that are available to try things out now! STEM isn't scary once you try!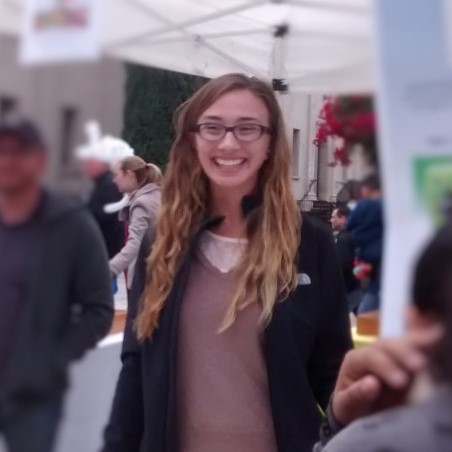 Sarah Lillian is a Senior Data Scientist at Groupon, where she analyzes data in order to solve problems. When Sarah was young she was planning to be a veterinarian. She thought she was terrible at math and didn't touch engineering before college! She pursued biology and opportunities to work with animals and researched zoology at school. Research led Sarah to data science, because in order to answer research questions you have to explore and analyze data! She recommends pursuing any type of science you are interested in, even if you don't think of it as a career path. Also, it's always good to ask questions, even if you feel silly about it!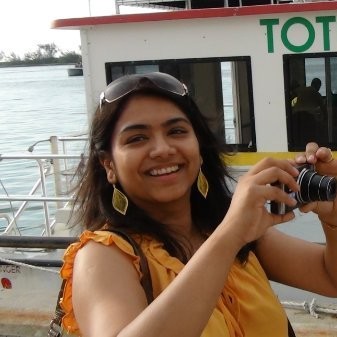 Moushumi Ghosh, Director of Engineering, was just six years old when she decided on a career in STEM! Her father and uncles all had backgrounds in engineering, and Moushumi's first computer lesson was in first grade. She loved that computers were great at repetitive calculations because she got bored with such tasks and was fascinated that the computer could do it so quickly. As she progressed through schooling, Moushumi saw fewer and fewer women in the field but did not let that deter her from her passion! Moushumi's advice is to reach out to mentors and take advantage of STEM classes. There is always a means to learn.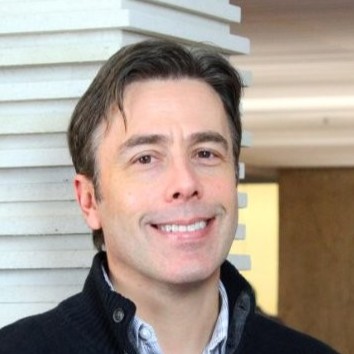 John Higginson is the Chief Technology Officer for Groupon. When he was twelve, John decided that software development was the path for him to pursue. His family had a manual labor / industrial background, so John's path was very different. His advice is to not be afraid to ask someone what they do and how they got there. Don't let anything stand in your way of learning!
After hearing from the amazing panelists, the students asked several great questions:
How did you decide what you ultimately wanted to study in college?
Were you intimidated by there being more boys than girls in your classes?
What types of technical skills should I start learning now?
What is a STEM job like versus non-STEM jobs?
What does a normal day at work look like?
Some of the main takeaways from the event were that girls can (and should!) pursue any of the STEM fields, and it's important to allow yourself to be open. There are many job prospects in STEM, and the earlier you start the better you will be at it! Don't be afraid to ask questions, use your resources, and seek mentorship.
Students were amazed at how humble the speakers were and how positive they were about their careers. The students got a realistic picture of what actual STEM careers look like and how being a woman is not a hindrance but a benefit!
A huge THANK YOU to the wonderful Groupon team for sharing your knowledge and enthusiasm to inspire girls in STEM! This event was AWESOME! Thank you Ebo Hanning, Sarah Byrum, Jason Kees, Tonja Hardyman, Jennifer Alons, Rishita Roy, Shefali Agarwal, Muqu Javad, Sarah Lillian, Moushumi Ghosh, John Higginson, and Khyati Vyas for making it possible.
After attending this event:
Here's what the students thought of the event:
"Today's event inspired me because these women all seem so happy with their jobs. I always had thought that STEM fields were strenuous and difficult, but these women coped with it so well, and loved what they do in the process. I especially admire those who had children, because one of the biggest concerns for me was that you couldn't be in a STEM field and be a mother, too. They had a wonderful connection with their children and took care of them so well, and I thank them very much." – 8th grade

"It inspired me because knowing not a lot of women are in STEM makes me feel more confident about wanting to join and be an influence to other women. I really liked how you told us about your jobs." – 7th grade

"This event inspired me because many of the speakers recommended to pursue what interests you, which of course sounds amazing. I love that you can find a job you like based on the classes and clubs you enjoy." – 8th grade

"I would like to say thank you for motivating me to keep going in school and to work hard. Also thank you for the advice about always continuing to explore and be curious. I loved hearing about different career options and personal journey stories." – 8th grade

"It inspired me because I can be able to think differently in technology and not be so afraid to pursue it. Thank you for inspiring me :)" – 8th grade

"I learned a lot from some very intelligent women. I think I might want to have a career in the STEM field. I also feel like I connected with a lot of the speakers! I really enjoyed this. I hope that one day I can have a STEM career like you guys!" – 8th grade

"Today's event inspired me to possibly have a job in STEM. It also helped me feel more confident that I can do it. Thank you for inspiring me to feel confident and comfortable with technology." – 7th grade

"It was great to hear how it didn't matter when you started your STEM career. It's never too late. It was inspiring to hear about when each of the panelists got interested in STEM." – 8th grade

"Thank you for doing this today! It was really inspiring to hear from you all. I want to become a lawyer but I'm also now more inspired to pursue careers in STEM." – 8th grade

"It was very interesting to see how people got to their career. Thank you!!" – 7th grade

"I was inspired hearing backstories with STEM. Also the tips for me to become an engineer. I what to become an engineer of biology." – 7th grade