On November 13, 2020 IGNITE Worldwide hosted a virtual workshop with six women STEM professionals from Microsoft! The workshop focused on an area of product development called "user experience design" (UX) in which designers cultivate the great experiences we have when using products we love.
Students learned that UX jobs can earn salaries of $90k/year and more, and that UX design is widely considered one of the top skills to learn in 2020. Even better, since UX is all about creating products that people love, UX jobs can be found in any industry. Just like UX designers work on tech products like Xbox, they also work on board games, fashion accessories, and everyday objects around us like desks, toys, and bicycles. If there's a field you're interested in, there's a UX job for it!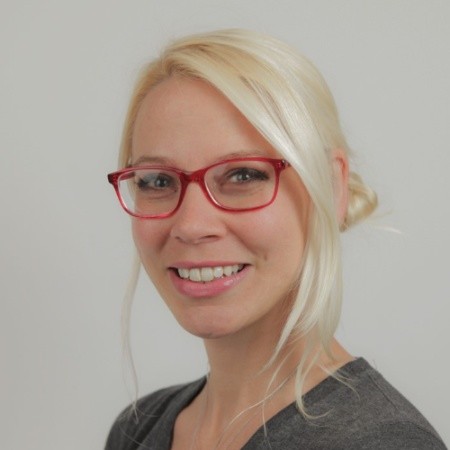 In fact, Jessica Pearson, a program manager at Microsoft, wasn't interested in tech at all when she left high school. She had a passion for art and drawing, and held several jobs before her daughter inspired her to return to college and enter the STEM field. She joined as a software developer but realized over the years that she wanted to incorporate more design thinking into her job. As a program manager, she now gets to talk to future users of her products and make things that are useful and enjoyable to use.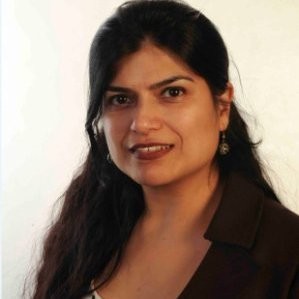 Parul Matah, a software engineer at Microsoft, had an entirely different path to her career in STEM, which started with an early interest in tech. Her school in India had a computer, which she was introduced to in 7th grade, and she was immediately hooked! Parul has explored a variety of roles throughout her career, including teaching software development, program management (like Jessica!), consulting (giving other companies advice for how to run their businesses), and now software development.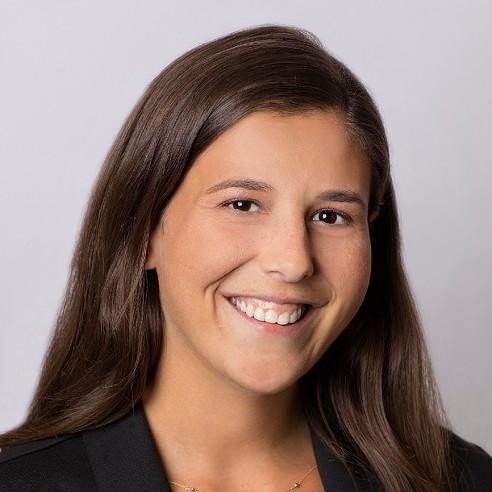 Romi Koifman was drafted into the Israeli army as a software developer when she was younger and absolutely loved the problem-solving aspect of it (we need to do this thing — how can we make it happen?). Since she liked problem-solving but didn't really like coding, her friends and colleagues eventually influenced her to switch to program management where she gets to spend more of her time finding problems to solve, and then solving them. For example, "What do people not enjoy about X?".
As you can see, there is no "one size fits all" journey to tech. These three women had very different journeys to where they are now, and those journeys created a diverse set of perspectives that help each woman contribute something unique and valuable to the company, and to the people who use our products.
The students split into three breakout sessions where we learned more about design and brainstormed ideas for hypothetical apps.
Students started by choosing a "persona," which is a tool designers use to build products for a diverse set of people with different backgrounds, characteristics, and needs. They could choose from an astronaut with big space gloves that don't work well on touch screens, a spoiled cat who loves tech, a paranoid magician, a tech savvy grandma, and more!
They then brainstormed and sketched ideas for an app that their chosen persona could use. One student designed a glove to help her cat use touch screens (with a built-in heater of course!), and another designed an adjustable screen that helps astronauts use the computer both in seated and floating positions. In a different breakout group, one student described a better way of finding interesting photos, and another proposed a fitness app for her spoiled cat (with some extra encouragement because it's very lazy).
After the breakout design activity, our talented facilitators and panelists fielded questions from the students.
One student asked "If you wanted to do a different job originally, how did you find out about STEM and figure out that you wanted to switch?"
Tell people about your interests! When teachers, parents, friends, and mentors hear about the things you like to do, they can help you find opportunities to grow your skills and meet people who can help you.
You don't have to work for a tech company to work in the tech field. Almost every company has a tech division that helps them develop products and analyze data.
Another student asked "How competitive is it for women to get a job in a large tech company?
It's a competitive space in general, but many companies are becoming more aware of the gender gap and are actively working to eliminate it. We are in a much better place today than we were several years ago.
Lots of companies are learning the value of having a diverse team. To make products that appeal to everyone, we need all kinds of people working on them.
A student wanted to know "What are the best and most difficult parts of working in STEM"?
You don't get told what to do. You need to constantly use your brain and problem solve. There isn't a checklist you can mindlessly follow. But that's also what makes it amazing. Each day comes with new challenging problems that are very rewarding to solve.
You get to work closely with many intelligent, collaborative people who make work fun! There's always someone to brainstorm new ideas with.
The potential for impact is HUGE! Billions of people use tech products, so there is immense potential to improve people's lives. Think about how technology has helped the world during COVID-19!
And lastly, panelists answered "How did everyone here decide what to study in college?"
Parul was having too much fun using computers and didn't want to give them up.
Jessica explored many different majors before landing on Computing Science and learning that she could incorporate her other interests into a tech career.
Romi didn't decide — the army decided for her! But she ended up really liking the field, and decided to pursue it further when she left the army.
Kristen couldn't decide between her degree in studio art/biology and CS, so she found the middle ground: UX. She could be creative and also work in a scientific field!
Thank you to Jessica Pearson, Parul Matah, Romi Koifman, Kristen Hanlon Pirillo, and Kierstin Matsuda for lending their experience, passion, time, and effort to host this enlightening session and inspire students to pursue careers in STEM! Thank you to Braeden Petruk for blogging for this event!

After attending this event:
Here's what the students thought of the event:
It inspired me to be more confident in STEM subjects. It also inspired me by helping me realize that you can have a STEM job but come from a very different background. I would like to share that they inspired me and gave me more confidence. – 6th grade

This workshop inspired me to do STEM career. Thank you. – 11th grade

Listening to the panelists speak about their experiences and how different their backgrounds are show me that no matter where I'm from, I can do it if I work for it. – 12th grade

It made me realize how big this field is and how many options they are, as well as you don't have to just go into coding. They were so nice, and I'm interested in interning as soon as I can 🙂 – 10th grade

I got inspired by seeing women working in STEM because the tech field is very male dominant. Also, hearing that you don't have to major in coding made me encouraged in pursuing in STEM. I'm considering in joining the tech industry when I'm older. I hope one day I'll be teaching students about the opportunities in STEM. – 8th grade

I am more confident in pursuing a STEAM career, after hearing everyone's stories. – 8th grade

It was nice to see how many different career paths could lead to these types of jobs. I do wonder what would be possible for my interests. Instead of drawing for the activity, I like block coding, so I coded an outline for the website that will actually go to different areas for (right now at least) messages, a profile page, and a search bar. None of these are functional though, that's probably going to be a future project. – 7th grade

Today's event inspired me to be more creative. I think the drawing workshop helped. Thank you for coming to help girls who are interested in STEM. It really motivated me. – 8th grade

This inspired me that all jobs are important and when working in a team everyone needs a different job field. – 6th grade

I would say that today's event inspired me to believe that not knowing what you want to pursue just yet is okay and that I have time to figure it out. This event allowed me to further believe in myself and be proud of myself for whatever I decide to do with my life in the future. Even though I was a bit shy I do have ideas! – 8th grade

Today's event inspired me because it showed me how much women are coding and are in STEM. After this event, I will be more confident in having a STEM job. – 7th grade

I never knew that STEM could involve art and design! I'm really excited to find out more about career paths in STEAM. Thank you so much for gifting us a part of your day to show us all something inspiring and something you care so deeply about. This was a very empowering experience to see that there is so much more diversity in men-dominant career opportunities. – 12th grade

Today's event inspired me to apply STEM to my future career – 12th grade