On November 17th, IGNITE Worldwide welcomed students from Renton School District for a virtual panel and Q&A discussion featuring Evia Events! Anita Barberg, Evia Events Office Manager, facilitated the panel and began with an introduction to IGNITE and women in STEM. The students learned that Evia Events is a woman-owned, virtual events company and the online platform allows companies such as Amazon and Microsoft to host events and meetings virtually.
Students got a chance to hear from this incredible line up of panelists: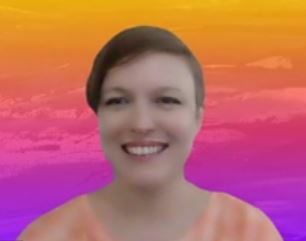 Amber Wilson, Events Project Coordinator, grew up in Florida, loves the beach, and watching rocket launches. It wasn't until middle school that the internet became real, but STEM classes were still very limited. Amber's goals have always been to help people, and she feels very fortunate that her role today fulfills this passion, as well as gets to travel and is paid to attend live events. Her advice is "you will never know what you are going to like unless you try; don't be afraid to try" and she ended with "Even the most confident looking people are insecure too. Challenge yourself!"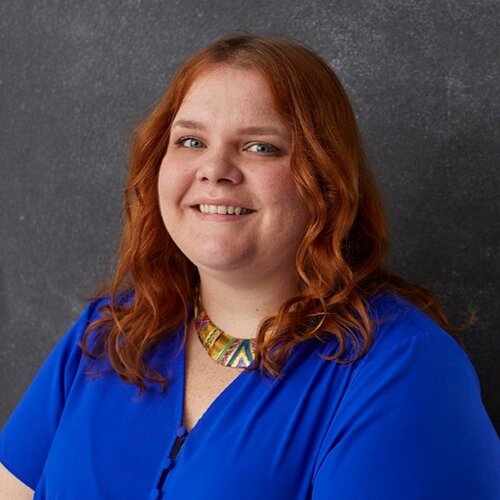 Jenny Bowen, Customer Experience Manager, helps clients understand how their virtual event will look and feel. Jenny realized her passion for the visual arts in middle school. She was the "artsy one" in the family and in college received her Bachelor of Fine Arts (BFA). This led to work at various design agencies and eventually ended up in an operations role. It was here that she actually realized her strong analytical skills. Jenny believes it's very important to explore many areas of studies and to not feel pigeonholed. Women only earn 18% of Bachelor of Science Degrees (BSc) in Computer Science. We need more diversity in this field. Jenny asked the students to ask themselves "If the gender/equality gap had been smaller in the last ten years what would we look like as a society today?" What a great question to ponder! She ended with "Be comfortable with knowing that your course may change. Try all sorts of things and know that it will work out."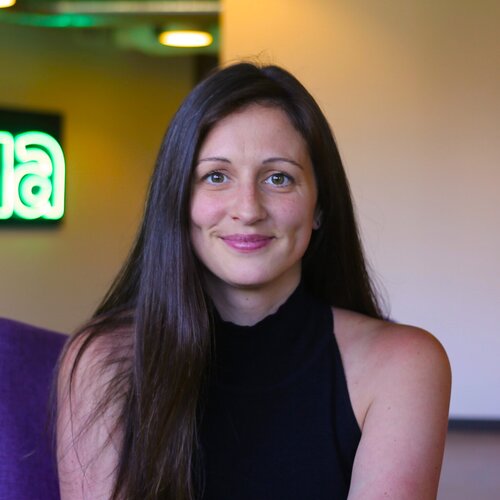 Hilary Laney,CEO and Founder of Evia Events, did not set out to pursue a career in STEM. Instead, her journey early on was based on family support, she was simply taught to believe that she could do anything, she also went to an all-girls school, and this may be the reason that she did not have to deal with societal roadblocks based on gender. She finds that in times where she is the only female and/or half the age of others in a meeting, she just does not let that phase her! Despite her confidence, she did not know what she wanted to do. She failed her Freshman year, had to go to community college, work her way through school, and graduated with a Sociology degree. Hilary believes in having resilience and tenacity and agrees with others that you don't have to have it all figured out. Follow your passion. If something excites you and gets you out of bed – go for it! Also, "take advantage of your school network. They are there to help. I wish I'd spent more time with my educators." What great advice!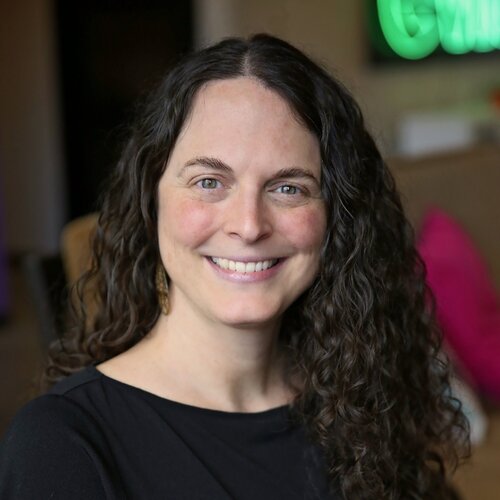 Lila Williams, Director of Business Administration, is responsible for making sure Evia Events business runs smoothly, including ensuring all employees get paid on time. Lila went to four high schools in four new states and knew what it was like to be the new kid! She has been at Evia Events for 14 years, she loves working with numbers and as a result, finds her roles very rewarding. Lila's advice to the students was "Don't be afraid to try something new – there are so many opportunities out there!" also to "Trust yourself, you know more than you think you know."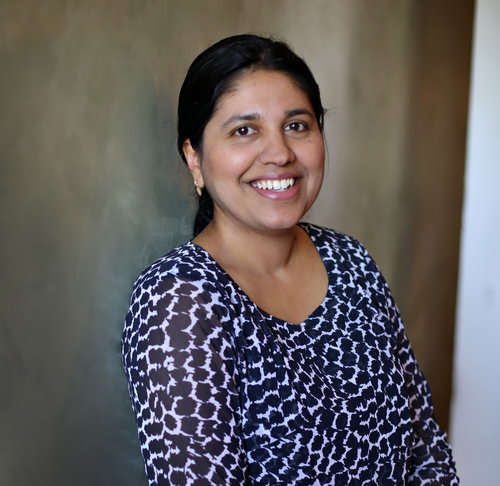 Roselin Devadoss, Development Manager has been at Evia Events for six years. Prior to Evia Events, she was at Microsoft for fifteen years. Roselin has a background in Computer Science and Engineering and she grew up in India. When she was growing up, there were not any clubs or mentors available to Roselin, but her family has a background in Computer Science so it was quite natural to pursue a STEM career. Roselin expressed the importance of keeping your technical skills up to date, post-college education. She emphasized the need to keep learning and to remember that the core of any STEM field is analysis and problem-solving. It's the fundamental of Computer Science, more so than just learning to write code. So true!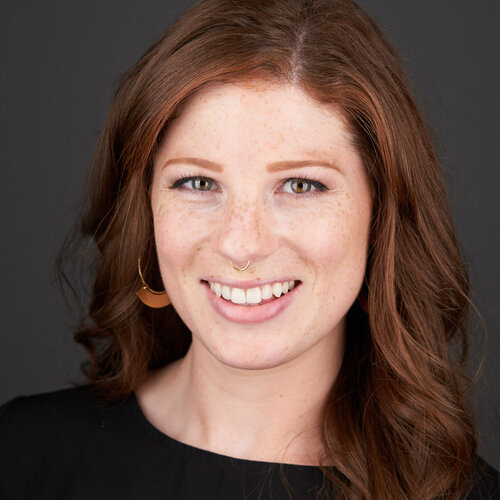 Stephanie Brooks, Client Strategist, translates customer requirements into solutions. At school, she did not know what she wanted to do. In college, she pursued a degree in communications but was not really driven in any one particular direction. Stephanie knew that she enjoyed talking to people and solving problems and chose a path that gave such opportunities and this eventually led her to work in a STEM-related field. Her advice "Ask yourself "who I want to be" as opposed to "Who am I?" What a great way to think! In hindsight, Stephanie wishes she knew how smart she really was.
The students asked questions such as:
What advice would you give to a student that is not sure what they want to do?
What is a path for opportunities in coding for social causes?
What are the common languages within the industry?
Panelists encouraged the students to talk to people, find out what people work on. Ask family, friends and teachers. Be curious. Opportunities will present themselves and when they do try it!
They also invited students to follow hashtags for STEM. There are so many podcasts, articles that provide info about all different areas of STEM. Immerse yourself in the information out there. Keep being a learner. You will be learning your entire life.
And, if motivated to code, then see if there are coding camps. Learning the fundamentals is a good starting point. It is possible to jump into coding but recommends students start with problem-solving. In fact, 90% of what Tech companies look for is how you solve problems. Practice puzzles like code-breaking books are great ways to practice your problem-solving skills. In terms of coding languages, Python is very popular and easy to learn. When one gets to college Java is very popular.
Some key takeaways were to continue to be a learner and enjoy life! Focus on things that empower you. Do not be intimidated to take some risks. The most important skill in STEM is problem-solving!
A huge THANK YOU to the wonderful Evia Events team for sharing your knowledge and enthusiasm to inspire girls in STEM! This event was so inspiring! Thank you Anita Barberg, Lila Williams, Nicholas Trunkey, the panelists, and Khyati Vyas for making it possible.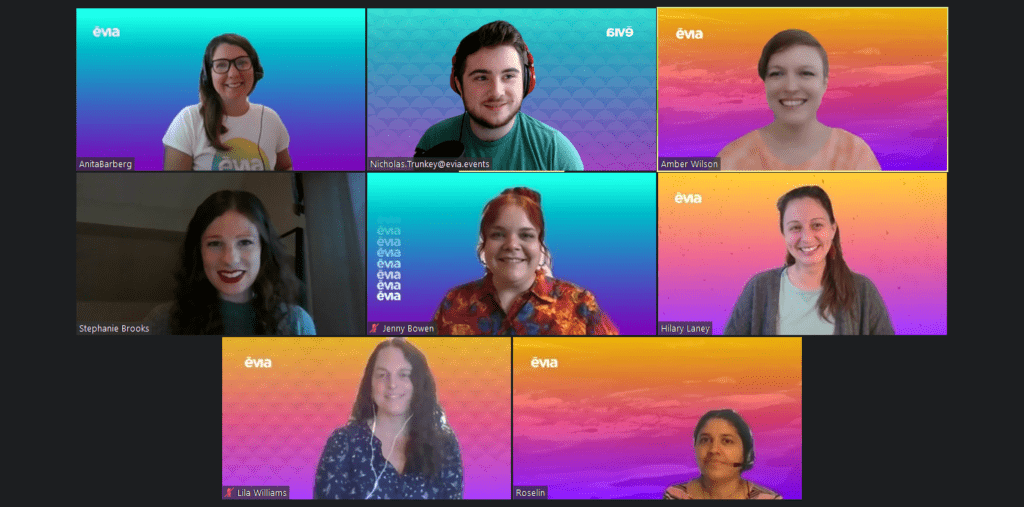 After attending this event:
Here's what the students thought of the event:
This event inspired me to learn more about computer programming. -10th grade

I didn't know about STEM but now I know a little bit about it. Thank you. – 10th grade

When the panelists were talking, I thought about my future. I always wanted to work and use my brain not physically work hard. Now I see what my choices are and can be in my future. So I'll be doing research about this. – 10th grade

Thank you for telling me all this. It means a lot because right now I just don't know what I want to be in the future. So this will help me and has helped me. Thanks. – 10th grade

This event inspired me to learn how everything works! – 10th grade