On December 19th, IGNITE Worldwide hosted a virtual panel and interactive discussion with two inspiring women STEM professionals! The event was titled 'Bridging The Gap In For Girls In STEM Education.'
Moderator Archie Forpoh, IGNITE Worldwide Chapter Leader in Liberia, and founder of Innoignite, kicked-off things with a warm greeting and introduction to IGNITE's mission of inspiring girls and non-binary students to explore STEM. He then introduced the panelists to share their stories, motivations, experiences, and perspectives on 'Bridging the Gap for Girls in STEM Education' and non-binary students.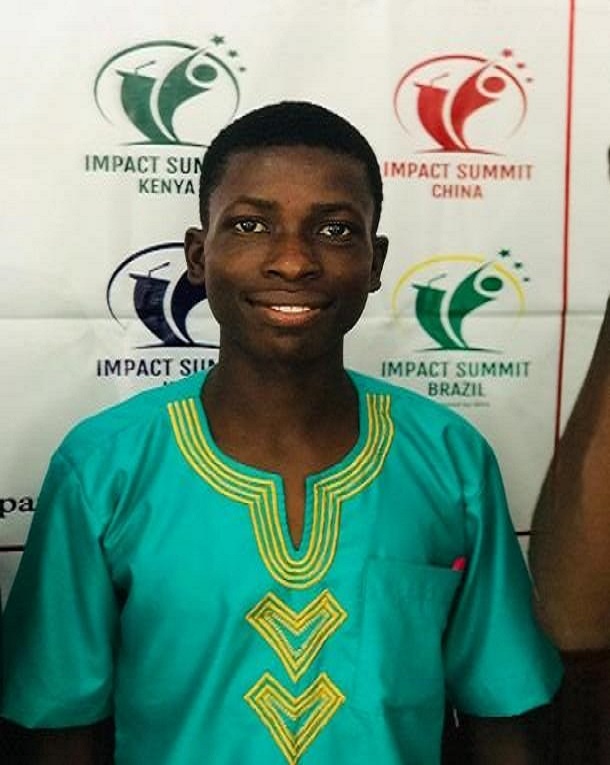 After the introduction, each panelist shared their story.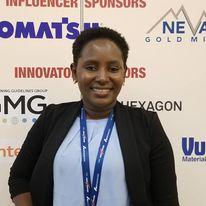 First up was Safiatu Barrie, founder of Give the Girl a Hand-GIGAH International. She currently working on her master in Mining Engineering at the South Dakota School of Mines and Technology, USA. In 2017, she obtained a Bachelor of Science Degree in Mining Engineering from the University of Liberia. As founder for GIGAH International she has always been inspiring and enlightening women and girls into entrepreneurship.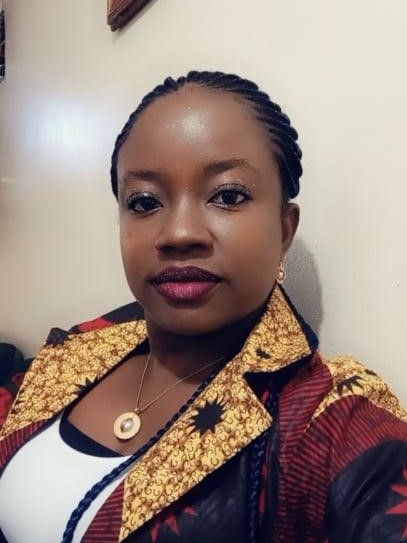 Next, Rebecca K. Fallah, member of Liberia Society of Women Engineers (L-SWEL) spoke. She is a Master candidate at IHE Delft Institute for Water Education reading Environmental Planning and Management. She holds a Bachelor Degree in Geology. Growing up as a kid, she wasn't specifically encouraged in her dream to become a Geologist, but with her persistence and positive mindset she kept focused. Today, her father is proud of her.
After hearing the panelists' stories, girls had a chance to ask their own questions:
What is the best method to use to spark women and girls into the STEM fields?
What was your motivation for pursuing your career?
How did you know you chose the right career, and did you have any doubts?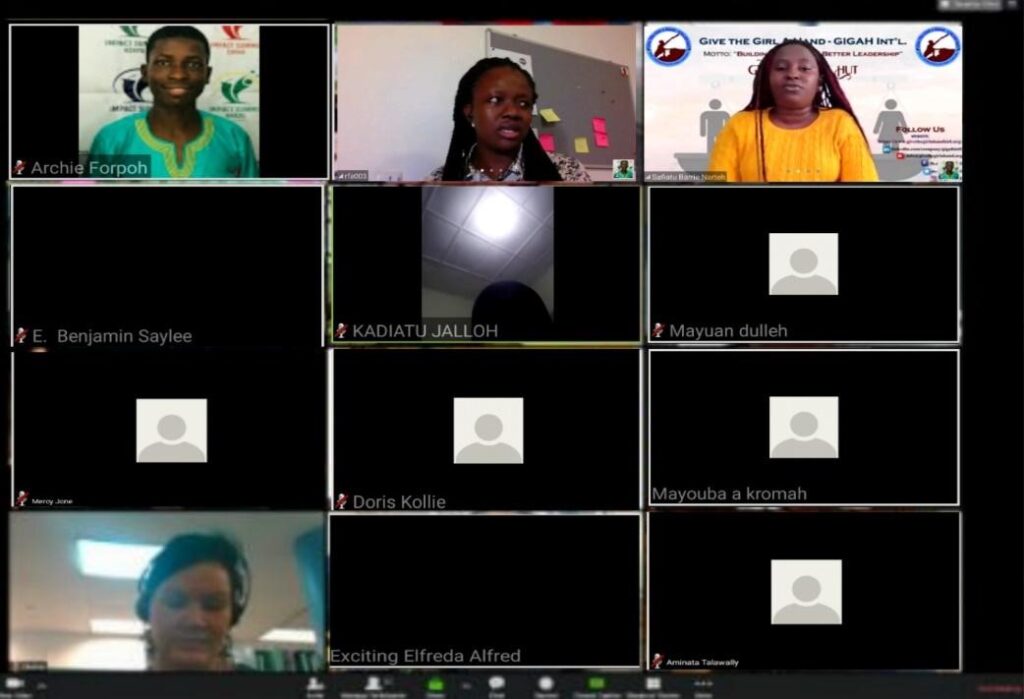 The panelists were all open and truthful about their experiences studying and working in their various fields of study and workplaces, and they all shared meaningful advice.
Safiatu encouraged girls to stay connected with their science teachers and take advantage of free tools for learning and practicing STEM skills. She also urged students to teach themselves by reading books, researching concepts they're interested in, and learning in their free time.
Rebecca emphasized the importance of connecting with mentors and women leaders who have found STEM success already. She also emphasis how important it is to step out of your comfort zone and try new things. Know that you will fail sometimes, but that it's all part of the process and you're always learning and growing!
The panelists also spoke about the realities of sexism and discrimination during their study and even places of work. They agreed that it can still be difficult to prove oneself as a woman, and they shared that they have personally faced discrimination. Their advice was to be confident. Most importantly, they must know their own inherent value and know that they deserve respect.
Thank you to everyone who attended and for the wonderful questions! And thank you to Safiatu and Rebecca for sharing your stories and inspiring girls and non-binary students in STEM!
After attending this event:
Here's what the students thought of the event:
"I am inspired about how our two panelists had difficult stories and with passions when they were in school, but still all found a career in STEM. Their experiences helped me realize just how broad STEM is. It inspired me to be more curious in engineering and science subjects and to try new things in those subjects." – 11th grade
"I loved getting to hear a bunch of different stories of women who are in the STEM field. It was inspiring to hear that there are many opportunities to become a part of the field." – 12th grade
"These women were very candid with their successes and failures, which helped ease the fear and doubts many female and non-binary students may have. They were incredibly encouraging and inspirational, especially when they talked about their passions." – 10th grade
"STEM is in everything, and these women made it clear how important it is to get involved. Regardless of your grade, I liked that all the panelists said information that could help anyone at any level. It was a great event!"
"The panelists shared their journeys about how science came into their lives. It inspired me to study harder in the future." – 9th grade
"I enjoyed learning about the different types of careers in STEM." – 10th grade
"I really enjoyed the science aspect." – 10th grade