On Thursday, February 25th, 2021, volunteers from Microsoft led an inspirational IGNITE Design 101 Workshop! Cassandra Collins, Principal User Experience Design Director, led the event with a discussion of the importance of art and design in "STEAM" and how design roles are a big part of our lives today. She explained how engineering isn't strictly technical, but also requires a host of talents from different people. UX design is important in making apps and websites easy to figure out and fun to use!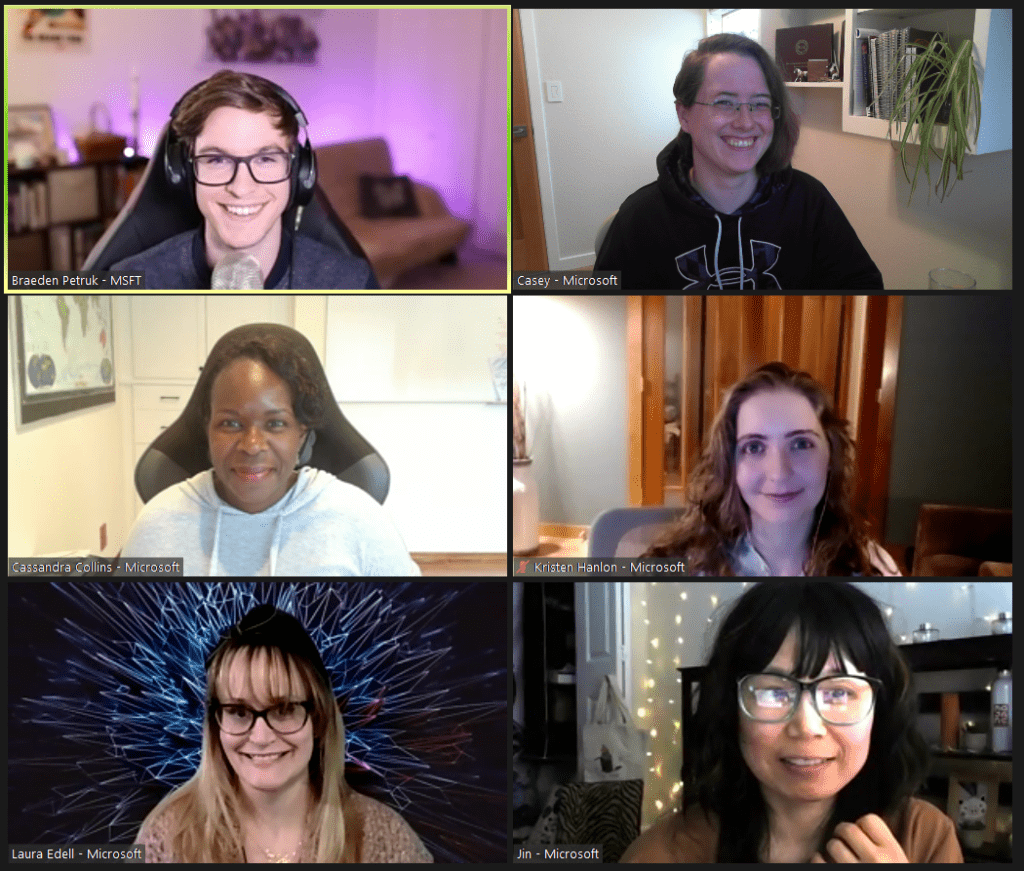 Laura Edell, Kristen Hanlon Pirillo, and Jin Shin led activities in their breakout rooms where students shared what they liked about their favorite apps or websites. Students then picked a fictional person (a "persona") and designed an app just for that person. The students came up with lots of great ideas, like a virtual pet, a fitness tracker, and an app to help teachers grade tests!
After the activity, the breakout room leaders joined together for a panel session.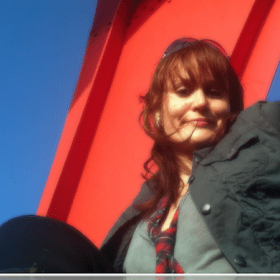 Laura Edell is a Chief Data Scientist working on Microsoft's carbon neutral sustainability effort. She explained what "carbon neutral" means and talked about her journey to being a data scientist. She'd want her younger self to have a bigger voice and know that even if you're wrong, you'll learn!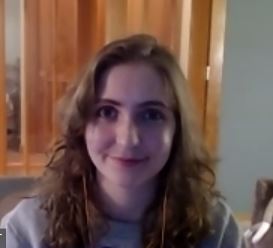 Kristen Hanlon Pirillo is a Game Designer on Forza Motorsport/Forza Street. She primarily works in UX design. As a kid, she loved being creative but also loved logic and never would've believed that her current job allowed her to do both! She'd want her younger self to know that you don't need to pick your whole career right away. Go where your curiosity takes you. The most important thing is to be a well-rounded person.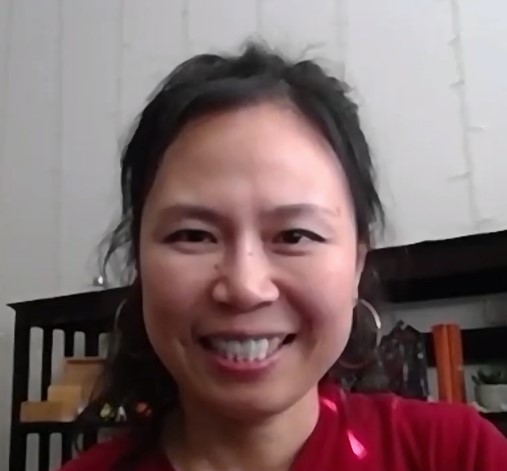 Jin Shin is a Senior UX Designer at Minecraft. She has been in the gaming industry for a long time. Jin has always been interested in logical things (even though math wasn't her favorite) and wanted to solve big problems. She'd want her younger self to know that UX is very logical, but having empathy will grow your mindset — it makes everything better.
The students asked great questions and the panelists enjoyed sharing their opinions and stories.
Some of the questions students asked were:
What is your favorite thing about UX? (People and the way they interact with things are always changing, so you never get bored trying to figure out the best design for them!)
What are some of your challenges? (Working from home this past year has been hard sometimes but there are still lots of ways we can still connect as a team)
How do you navigate an interview as a woman of color? (Be your truest self, and find your allies/support system!)
A huge thank you to all of our Microsoft volunteers: Cassanda J Collins for leading the workshop, Laura Edell, Kristen Hanlon Pirillo, and Jin Shin for leading the activities and being an awesome panel, Braeden Petruk for taking notes, and Casey Schaertl for being the Technical Host. Thank you for sharing your time and your stories!
After attending this event:
Here's what the students thought of the event:
"Creating designs for an app got me inspired because it was fun and made me want to do more things like that. I also liked working with some of the women in the panel and that made me inspired too." – 7th grade

"It helped me because now I know that you can do whatever you want even if you are different." – 7th grade

"I feel very motivated and inspired to stay strong and try my best to become successful. I will try my best from now on, and will remember what everyone said." – 7th grade

"I was inspired by all of the different backgrounds of each speaker. Everyone came from different types of families and environments and it was interesting to hear their stories on how they got interested in STEM." – 8th grade

"It showed me that if you work hard and be your self you can do anything. And that if you want to do anything then you can with a little hard work. You don't have to stay in a job you hate just to get paid well." – 6th grade

"Events like this show me even more stem opportunities and widens my view on career opportunities." – 8th grade