On March 24th and March 29th, 16 6th and 7th grade girls (ages 11-12 years old) from two public primary schools in Poland participated in an IGNITE event. The girls were from number 2 – Szkoła Podstawowa im. Bolesława Prusa in Kałuszyn, ul. Pocztowa 4, 05-310 Kałuszyn and Szkoła Podstawowa im. Kardynała Bolesława Kominka from Kąty Wrocławskie.
The girls met an expert in the field of QA engineering! Ms. Kinga Leśniak works in Dolby Laboratories.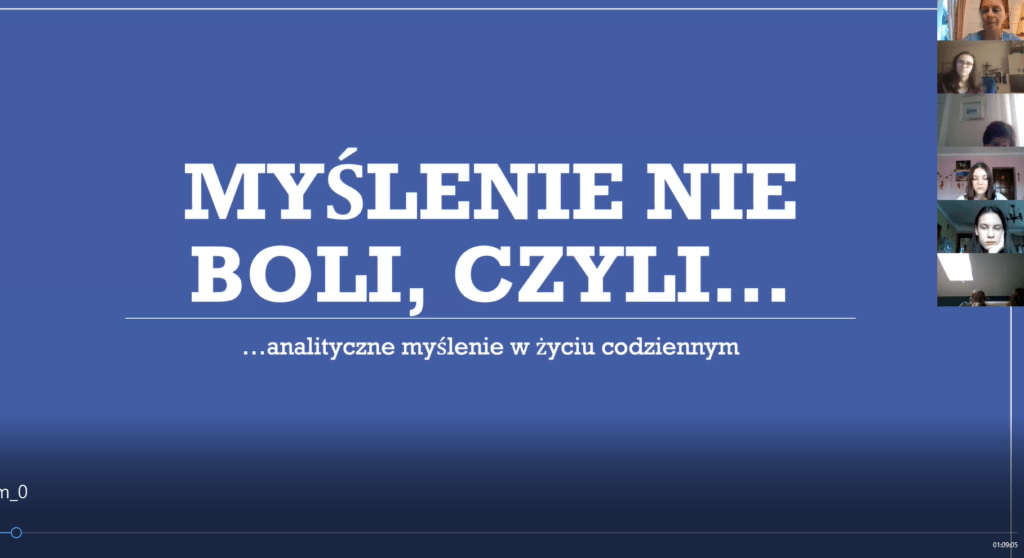 At the beginning, Ms. Kinga proposed two exercises. The first was to bring a book the girls liked and something connected with their hobby. The second exercise was answering abstract questions. The aim of these two quests was to get to know the girls better and to develop skills in justification and creativity. After that, the expert shared about herself.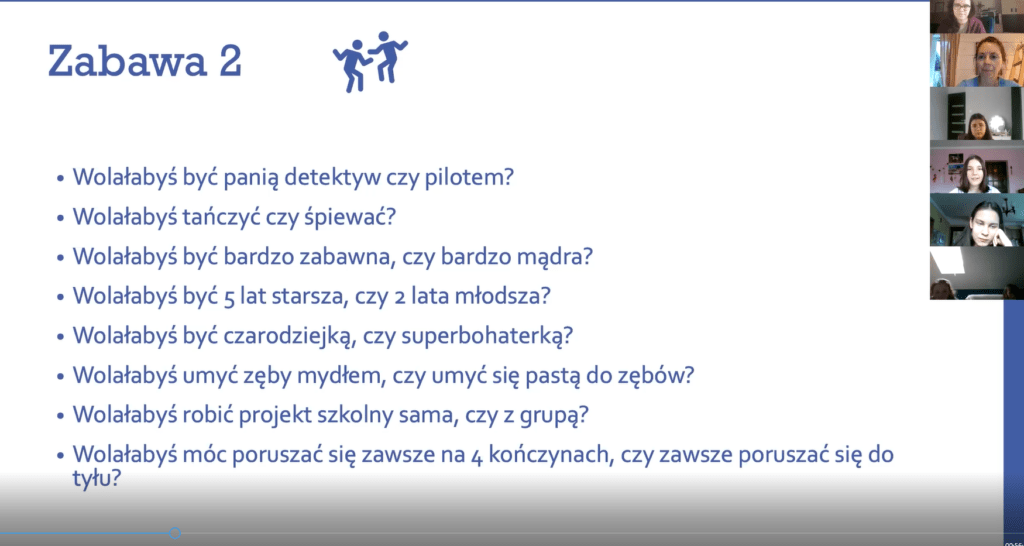 She had many hobbies and it took her awhile to realize what she really wanted to do and what she liked the most. She was a very good student in both humanistic and scientific fields, but what really helped was her father and her brother who supported her in developing mathematical skills. That's why she decided to study mathematics! Later on, she met many people who became mentors to her, and helped her to be in the place where she is now.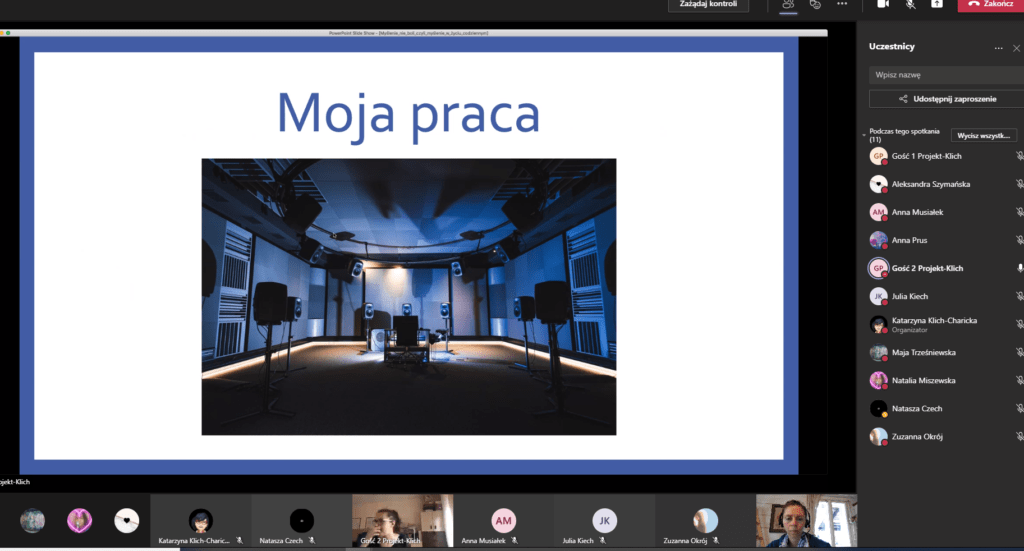 During her studies, she started to practice playing guitar and other instruments. Those two hobbies led her to work in Dolby, where she can combine mathematics, programming, and music! Her work is focused on problem-solving and now she is designing tests to check whether tools are working properly.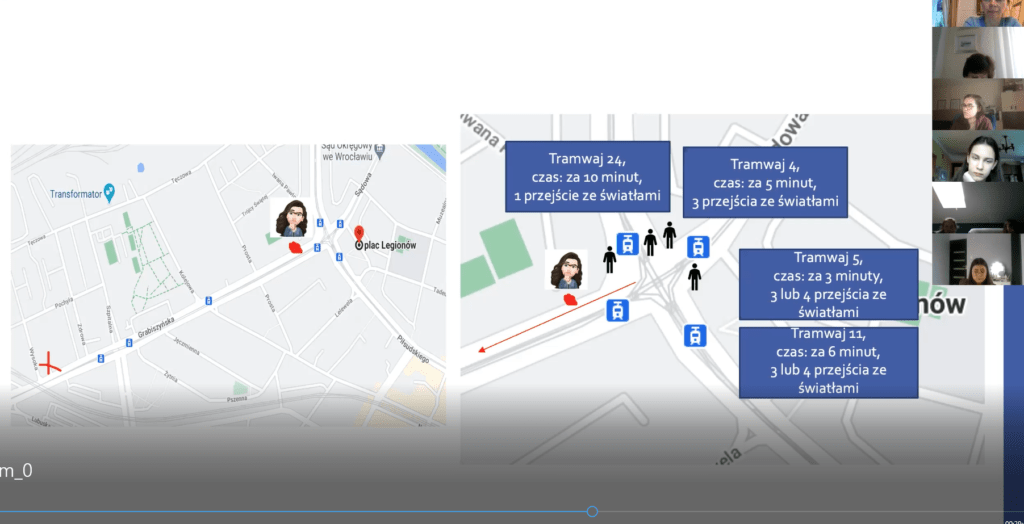 During the second part of the event, the expert showed the girls when they can use analytical thinking. For example, they can use analytical thinking when they want to get back home quickly and don't know which tram they should choose. She also explained what they should take into consideration when thinking about this (such as the number of stops, traffic lights, and even weather).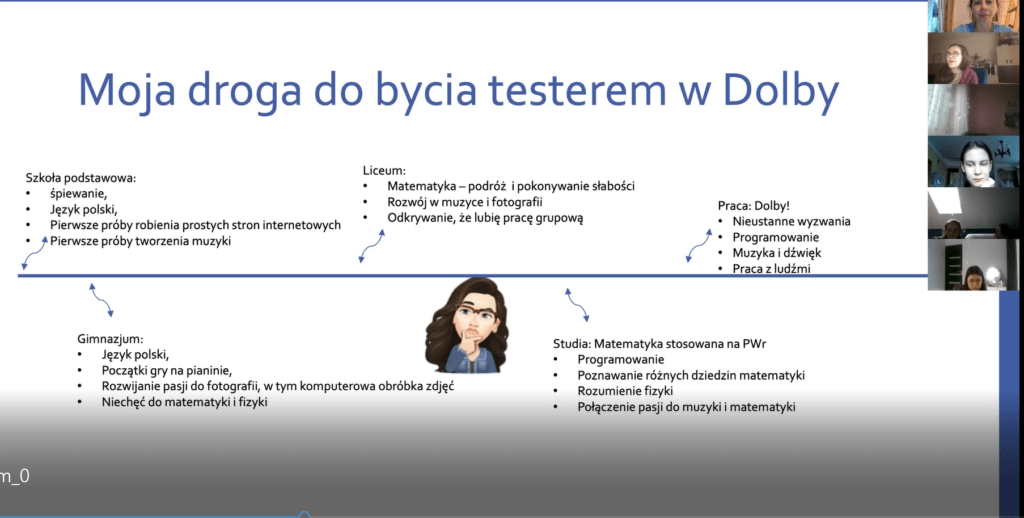 The participants were very active and curious about the expert's work. They had many interesting ideas and solutions to the tasks given by Ms. Kinga!
I would like to thank Ms. Kinga Leśniak, who showed that analytical thinking can be interesting and useful. Special thanks to Ms. Krystyna Wasiluk, who coordinated the group. I would also like to thank Cathi and Becky for their great help.
After attending this event: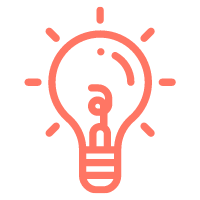 83%
of students want to continue attending IGNITE Worldwide events