On April 20th, IGNITE Worldwide welcomed girls and nonbinary students from Quincy High School to a virtual Design 101 Workshop with Microsoft! Supported by Quincy High School technology teacher and IGNITE advocate, Mr. Kondo, the students enjoyed an intimate gathering with passionate STEAM volunteers.
STEAM stands for Science, Technology, Engineering, Arts, and Math. Like STEM, STEAM also values the design arts that the creation of a product requires in a software design or engineering lifecycle. These creative roles are just as valuable as the engineering roles and cover many roles like UX (User Experience) writers, game designers, and user research, just to name a few!
Casey Schaertl, Microsoft Software Engineer II, was the Tech Host and Cassandra Collins, Microsoft Principal UX Design Director, was the Facilitator. Cassandra kicked things off with an introduction to IGNITE and women in STEAM. The students learned that Microsoft's mission is to make space and virtual simulation through gaming devices and cloud offerings in a useful and universally accessible way!
People who work at Microsoft make:
Cool devices like tablets, phones, laptops
Worldwide recognized games
One of the top gaming console platforms on the market
Elizabeth Maher, Microsoft Senior Software Engineer, facilitated the breakout activity. First, the students discussed their favorite app and why they liked certain apps. A common theme was apps that offer "easy organization" and apps that are accessible for anyone to use. Then, the students participated in an activity to develop an app based on a user profile they chose. The students described how the features they would include in their app would help satisfy and meet their various users' needs and interests.
The students then got to meet women at Microsoft, and hear about their stories and unique journeys in STEAM.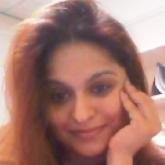 Femila Anilkumar is manager of Content Strategy and has worked at Microsoft for 16 years. Her focus is on content publishing on Azure and Windows Server. She grew up in a small township in India. Femila's dad was a mechanical engineer at a steel factory and was instrumental in encouraging his daughters to get involved in STEM.
Sierra Lorenzini is a UX Designer at Turn 10 Studios (Video Game Studio). She works on Forza Motorsports and has been at Microsoft for 1 ½ years. Sierra was an avid gamer and was inspired by her professors throughout her schooling experience.
The panelists shared wonderful advice with the students, which included:
Ask questions
Break down problems
Find community
Trust yourself
Be curious
Decide who you want to be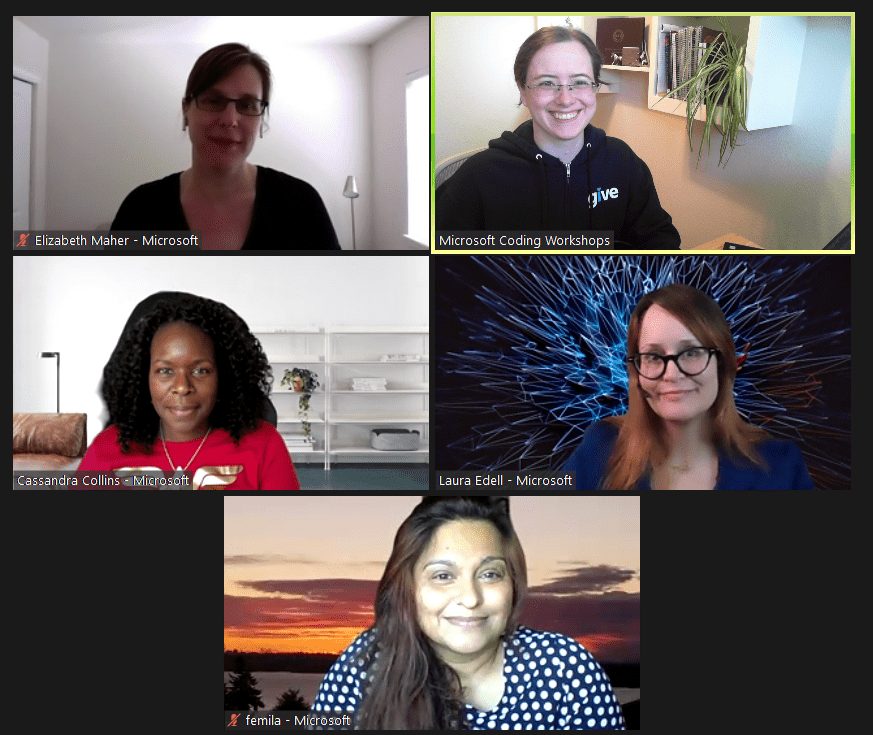 Through the panel and q&a, the students enjoyed being able to meet confident, professional women in STEAM. The students also appreciated hearing about user design, because they hadn't considered how strongly it is integrated with technology!
A huge thank you to Facilitator Cassandra Collins, Tech Host Casey Schaertl, breakout activity leader Elizabeth Maher, panelists Femila Anilkumar and Sierra Lorenzini, and Microsoft Chief Data Scientist Laura Edell for this fun and educational Design 101 Workshop!
After attending this event: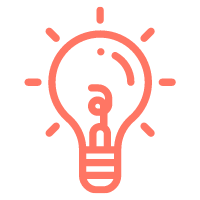 100%
of students are interested in STEM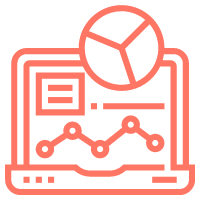 100%
of students know more about STEM career choices and the benefits of working in a STEM field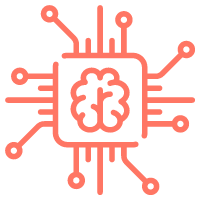 92%
of students feel more confident in pursuing STEM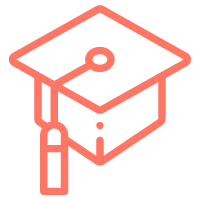 92%
of students gained perspective and feel more hopeful about the future
Here's what the students thought of the event:
"Microsoft really opened my eyes in making me feel comfortable about being a girl who wants to go and pursue medical technology. I am really looking forward to looking more into Microsoft." – 10th grade

"Today's event inspired me by meeting many powerful women. Their stories inspire me because they are average people that wanted to do something, so they went for it." – 6th grade

"I liked how all the women had different backgrounds and still made it to the same company. There are endless opportunities to find! The ladies advised me to be bold and brave." – 12th grade

"Thank you for taking your time to show me that I can do what I put my mind to. You guys really inspired me and you guys will definitely be on my mind when I don't feel like I can do it!" – 10th grade

"I like hearing these stories because everyone has one. I feel like every average person, like you guys, is really not average at all, but they are inspirational by just being them. Thank you!" – 6th grade

"I would like to thank them for changing my perspective about STEM and what it can do for our lives! Technology is the center of the world." – 12th grade