On February 2, 2022, IGNITE Worldwide hosted an engineering workshop featuring women engineers at Amazon who spoke with IGNITE students at Sonoma Valley High School in California about their interest in STEM and related careers.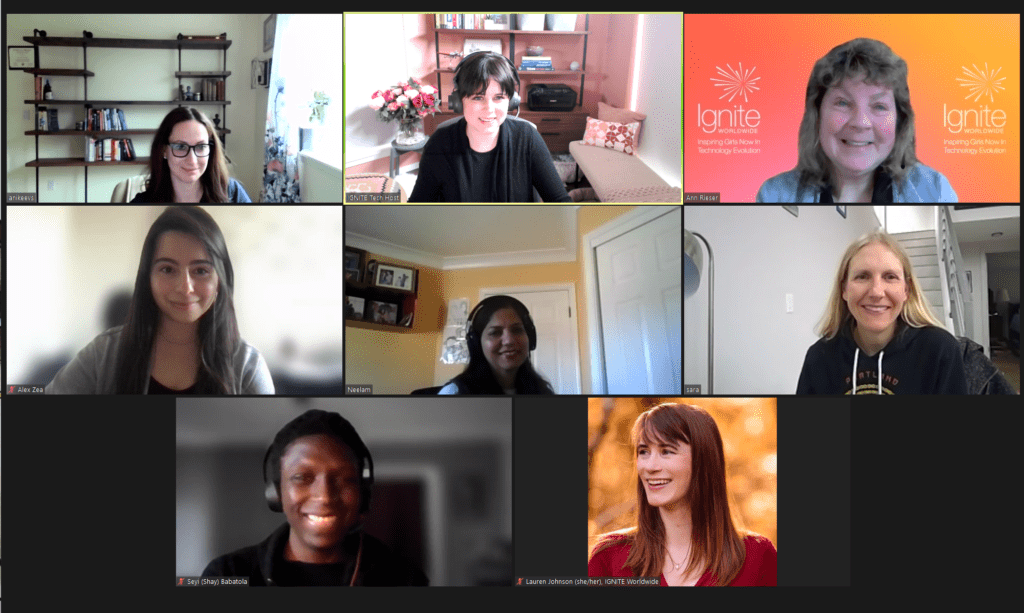 Students learned why a career in STEM is a great choice, including the large number of openings and ubiquity across all industries. Facilitator Svetlana Anikeeva shared the definition of an engineer, a professional who invents, designs, or maintains a machine, structure, or data system. Engineers are a crucial part of Amazon! Students also learned about the underrepresentation of women and nonbinary people in STEM fields, leading to less inclusive designs of widely used products.
After Svetlana gave this brief introduction, each panelist shared their personal stories.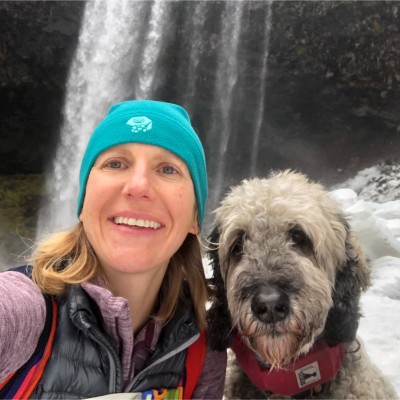 Sara Stille, a Hardware Development Engineer, was inspired and encouraged to go into engineering by her father, who is a civil engineer. She also loves learning math and science and later studied Electrical and Computer Engineering in college.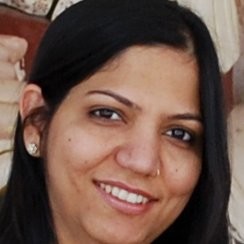 Neelam Rani, a Senior Software Development Engineer, was inspired by her uncle, who is the first computer engineer in her family. She later took computer science classes in high school and shared that she loves technology because it is very innovative and exciting.
After the introductions, the girls had a chance to ask questions, including the following:
What college did you go to and what was your experience in college like?
What were some hardships you had to face while going into this career and choosing this path?
What motivates you to continue your field of work?
Neelam, what was it like to pursue a career in engineering in India?
Have you noticed any differences in your experience in the STEM field from the experiences of male colleagues?
What advice do you have for girls going into any careers or majors in STEAM?
Panelists had thoughtful answers to student questions. Students learned that it is beneficial to be exposed to STEM at an early age, such as joining a computer class at school, so they can evaluate whether they like the experience and would like to continue. They also learned that people who work in STEM don't work in isolation—they get to collaborate with other bright minds on exciting projects as well. The panelists also commented that the competitive nature of their occupations sparks creativity and keeps them excited, as they are always looking forward to a new experience or project. Lastly, the panelists advised the students to believe in themselves and not let imposter syndrome stand in the way of success.
After the panel, students got a chance to put on their Engineer hats through a Build a Better House Activity!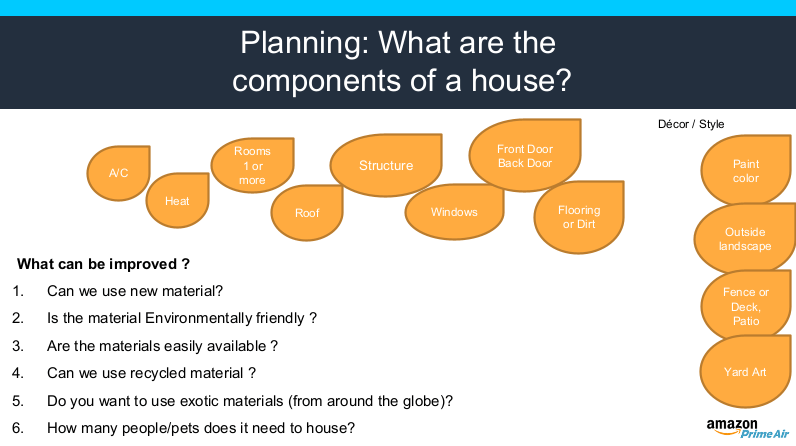 Students were divided into four different groups mentored by an Amazon team member to build a house on a different theme: igloo, beach, jungle, and suburban, using materials such as marshmallows, cloth, wood, cardboard, string, and bamboo.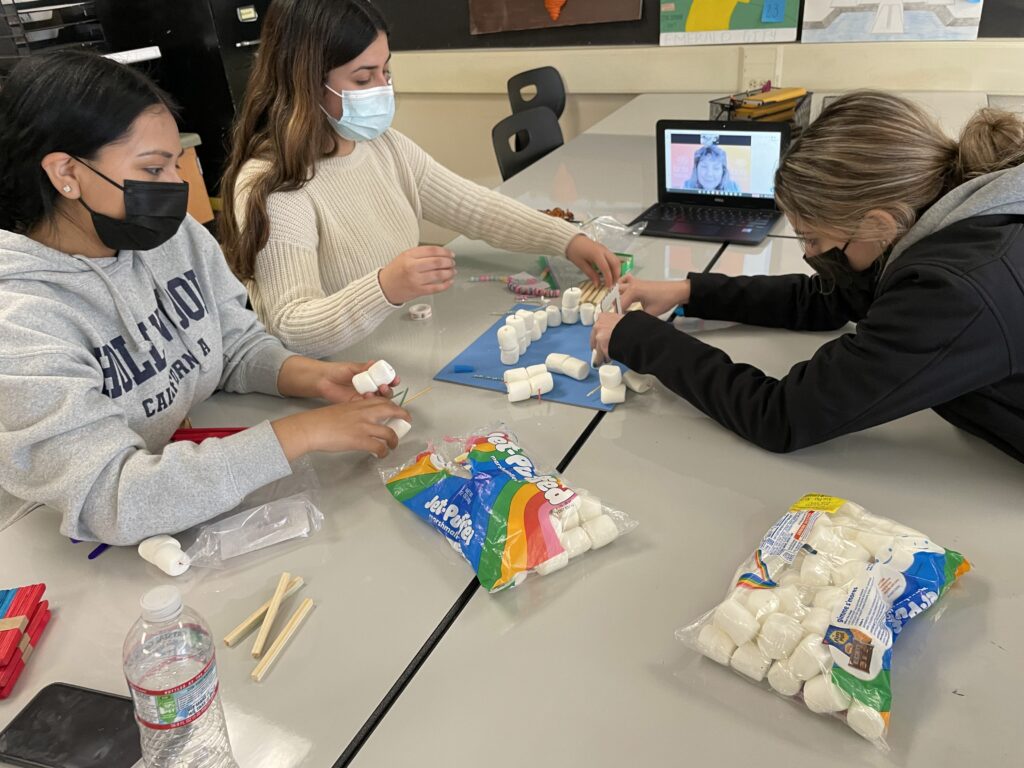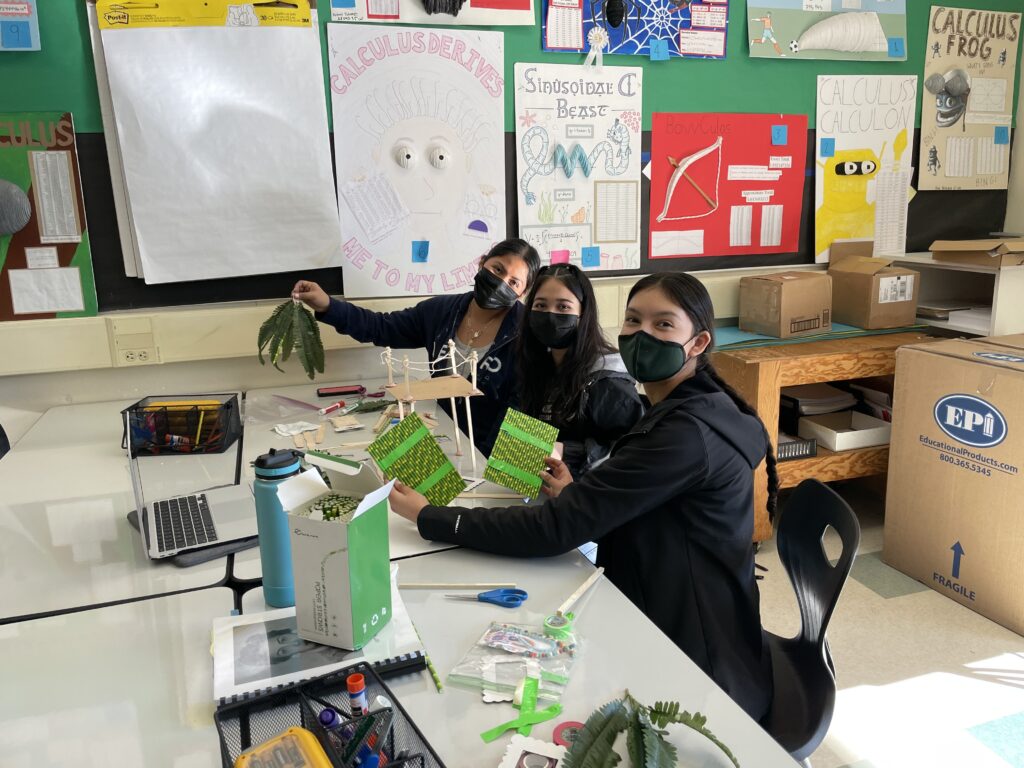 The students were challenged to think creatively, embrace teamwork, work with limited time and resources. They particularly enjoyed brainstorming unique features and ideas for each house!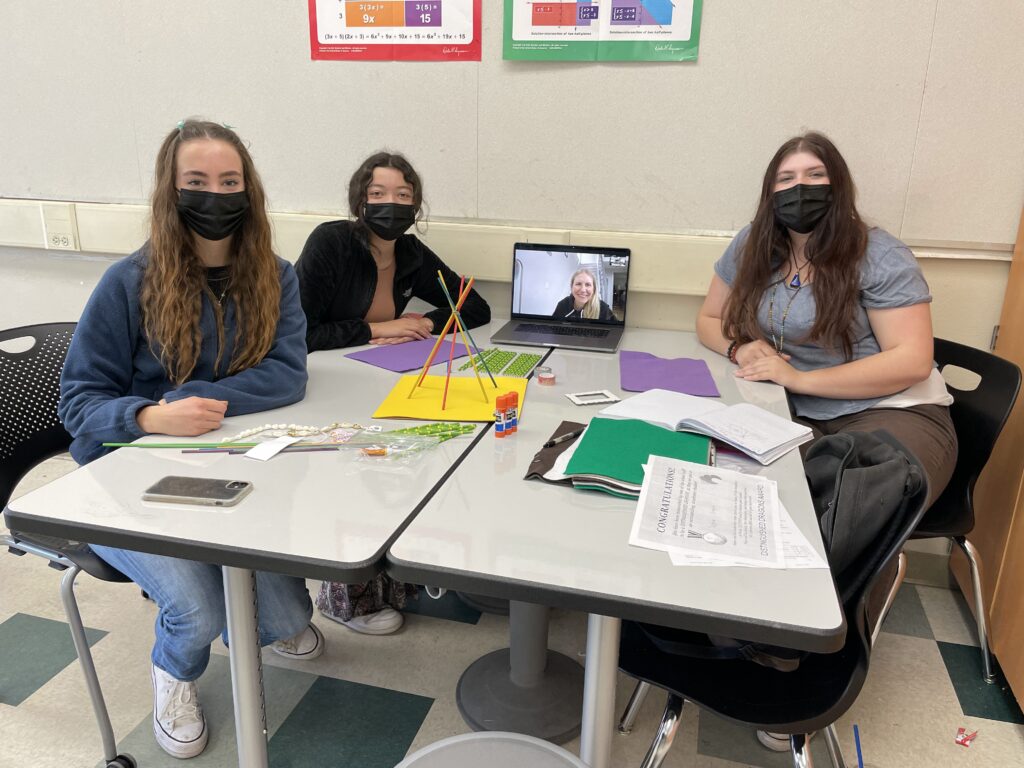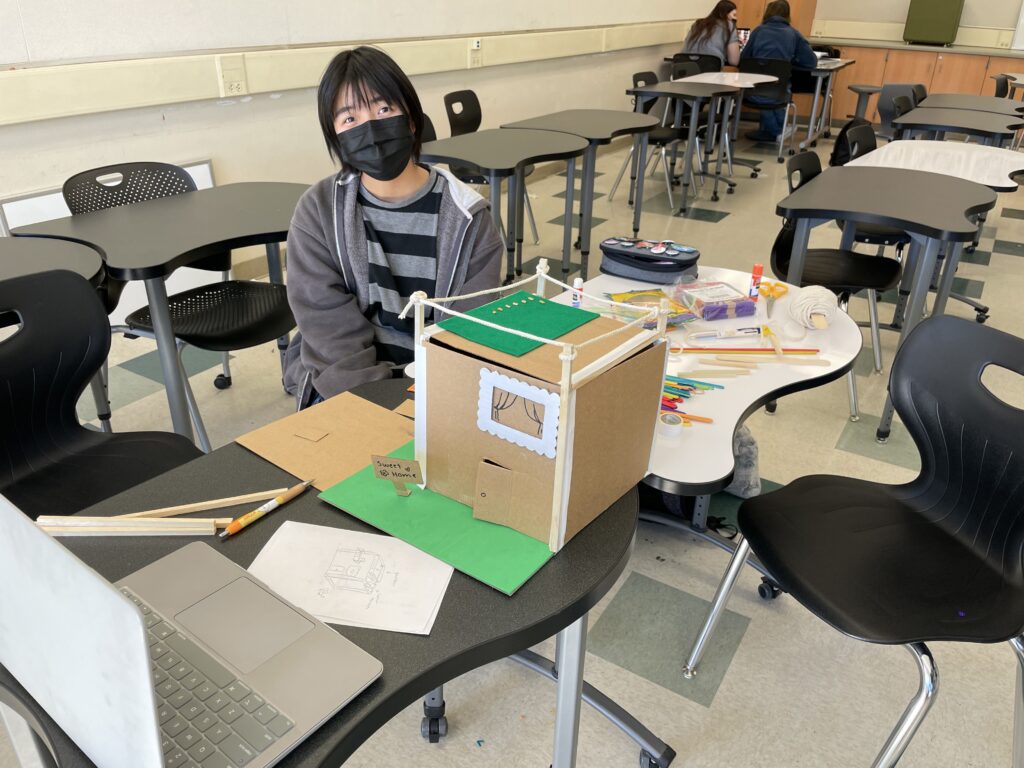 At the end of the activity, each team built an innovative, unique house and had the opportunity to share. The igloo team built a home of marshmallows, the jungle team built a square-shaped house with string, bamboo, and wood, the beach team built a purple teepee with cloth and markers, and the suburban team built a square-shaped house with a rooftop garden using cardboard.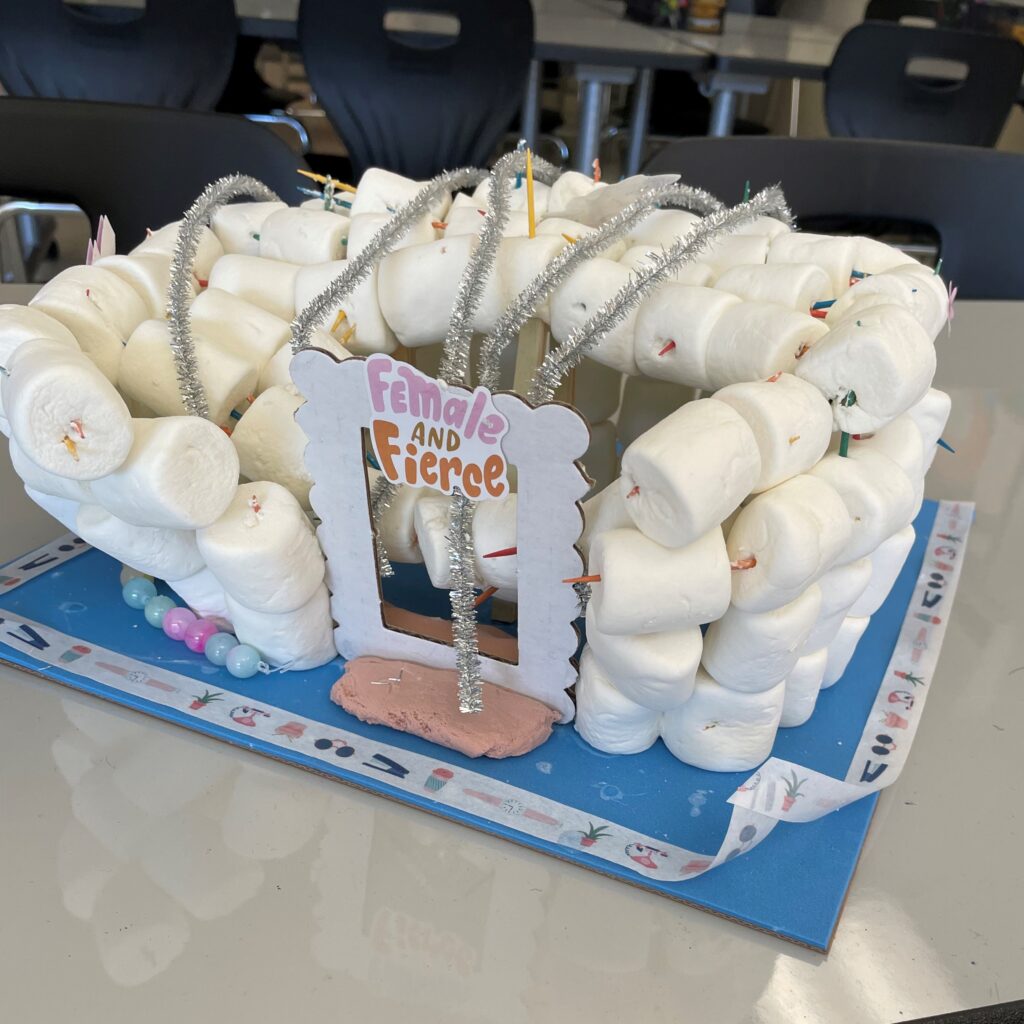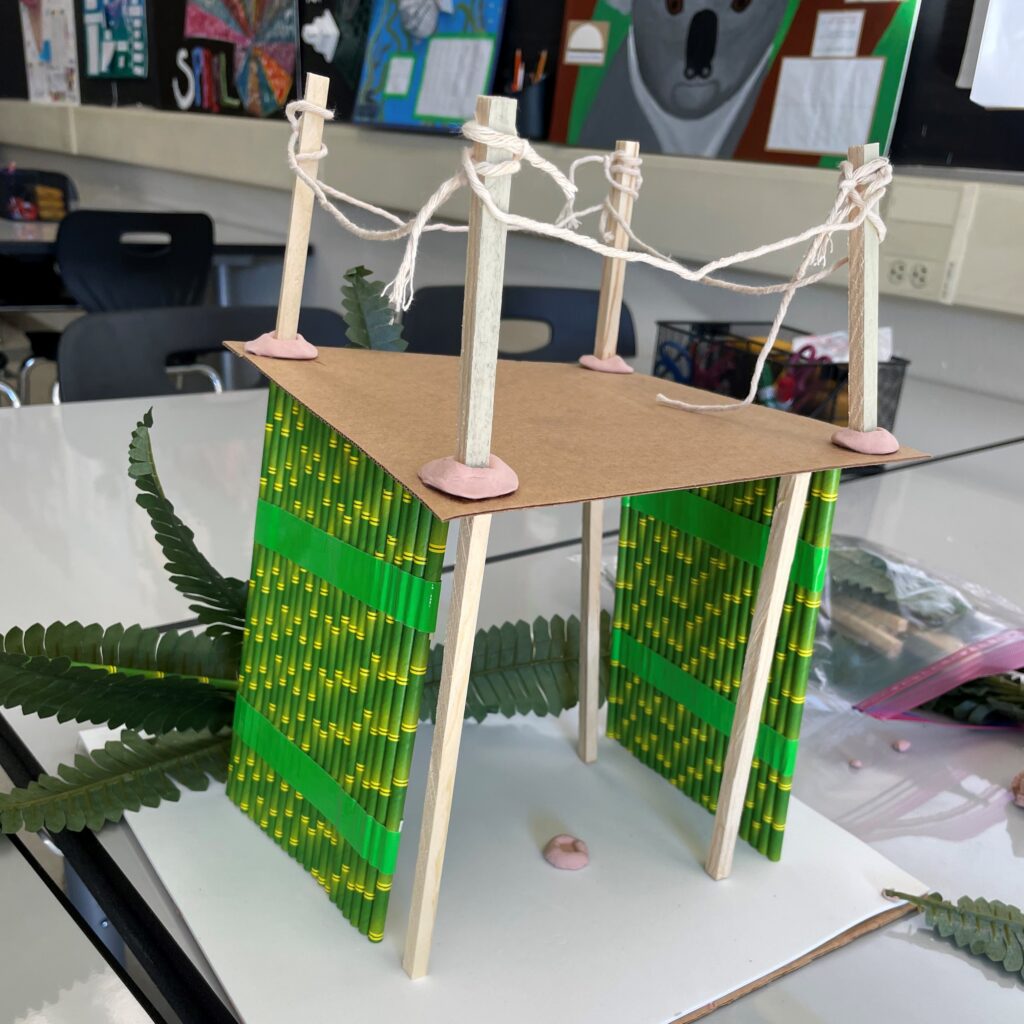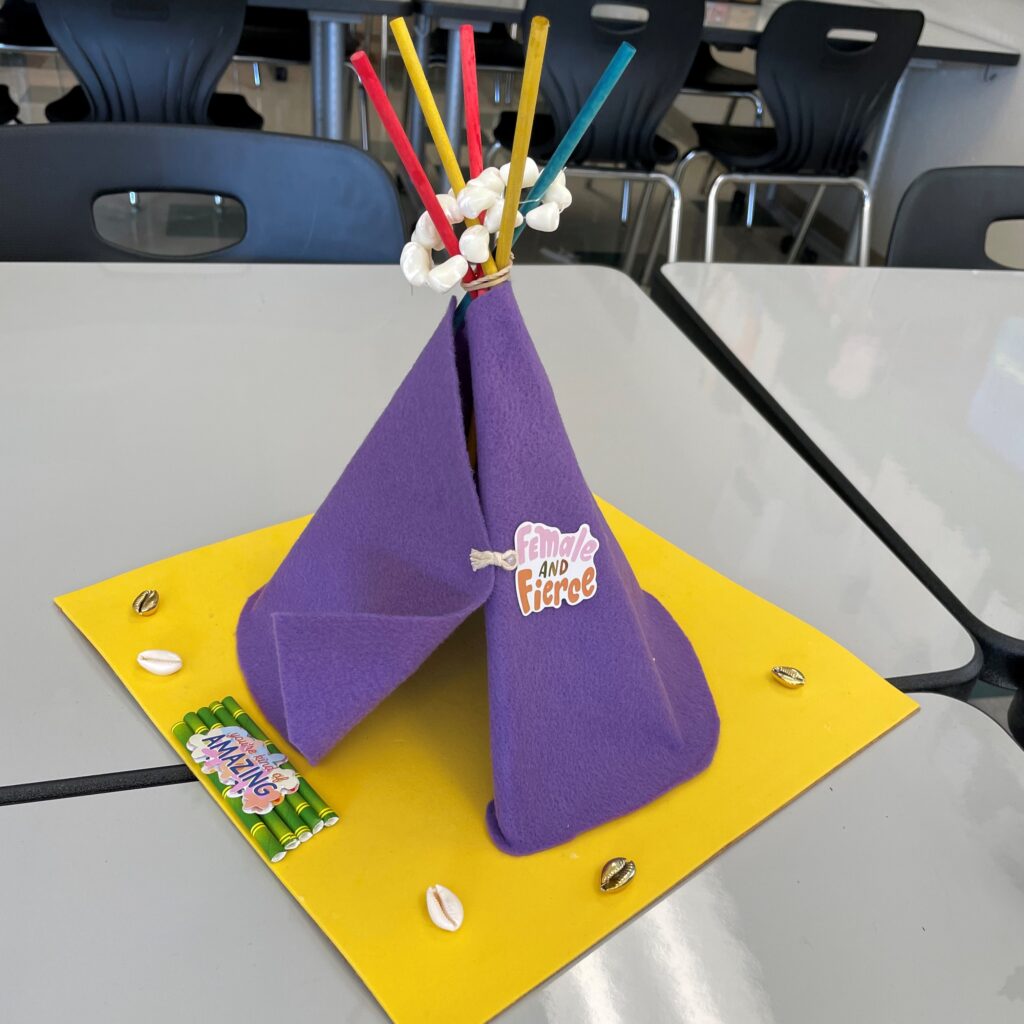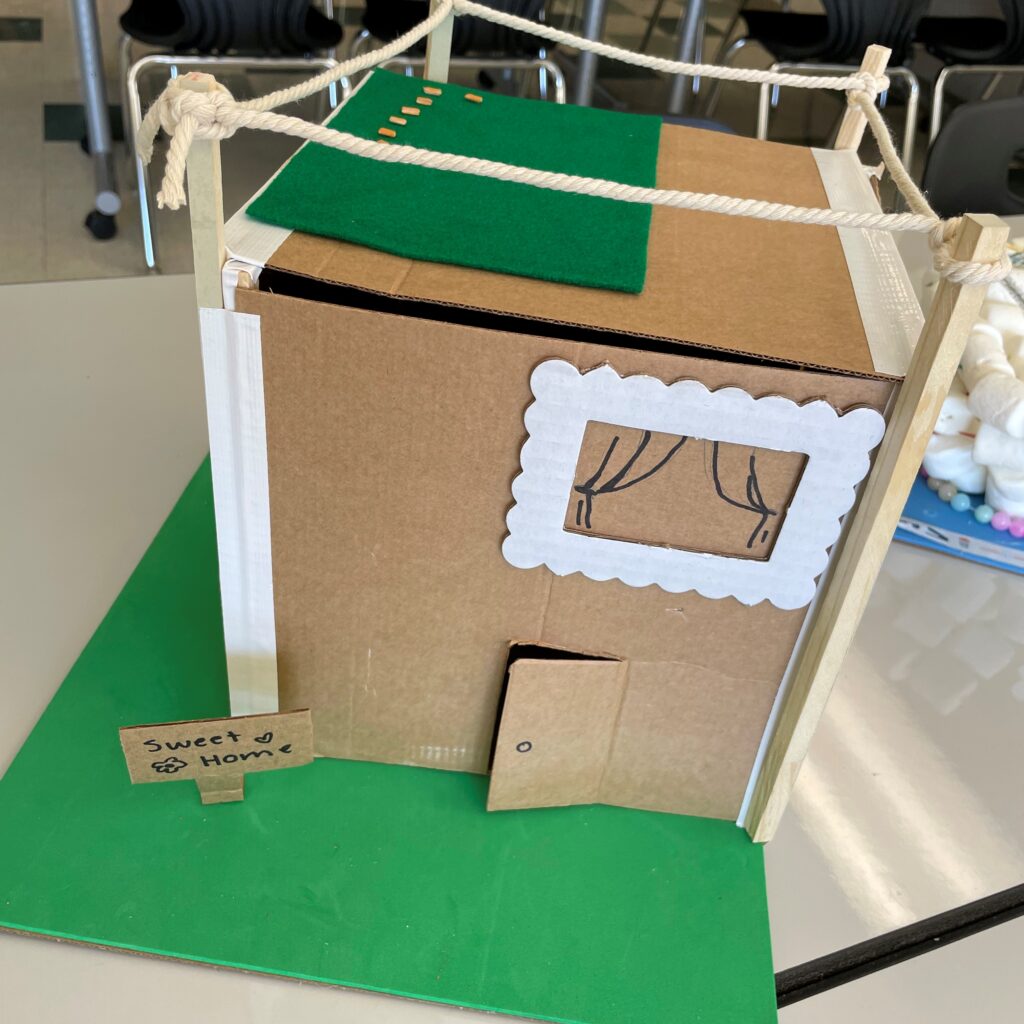 We would like to thank all of the Amazon volunteers who made this event possible, including Tech Host Chelsea Olson, Activity Mentors Alexandra Zea, Ann Rieser, Seyi Babatola, and Sara Stille, Facilitator Svetlana Anikeeva, and Panelists Sara Stille and Neelam Rani, and IGNITE volunteer Julia Huang. Thank you to teacher Carrenne Purtell for all the preparation and hosting the volunteers!
After attending this event:
Here's what the students thought of the event:
"It helped me know that as a woman I can get far in life. Although some things may be difficult we can still get there someday and become successful. I really enjoyed working with them and they were very nice and welcoming. Not once did I feel awkward or shy; it was a very peaceful and comforting experience." -11th grade

"I loved hearing from female engineers. It was very inspiring. I thought the information provided was very useful because it helped me relate to women who have experience in a field I am interested in." – 12th grade

"This event really allowed me to bring out my creative side. I am more interested in learning what STEM is and how I can be a part of it! The volunteers were very nice and welcoming." – 11th grade

"It showed me what it's like to be in this field. It also helped me understand what I can do to get into this field." – 10th grade

"I was inspired by the stories they told about their journey of becoming involved with STEM. It was a pleasure to meet everyone and learn about their occupations." – 10th grade

"Today's event was really cute and fun and talking with real engineers made the field much less intimidating. I enjoyed working on a more creative project." – 12th grade

"Thank you for sharing your experiences and advice. The advice given helped me get a better understanding of what to expect!" – 10th grade

"I would just like to say thank you for your time and I appreciate you sharing your perspective on engineering and what it's like being a woman in a STEM field." – 12th grade

"This was great! Getting to meet them and get their advice was great. I also had a nice time asking questions to some wonderful people." – 11th grade