On February 8, 2022, IGNITE hosted a panel of STEM professionals for a discussion with students at Rutgers University. To start off the event, students shared their ideal career and answers ran the gamut of STEM fields: from medicine and computer science to teaching and therapy.
After a brief introduction, in which Facilitator Angela Lovest pointed out that by 2028 there will be close to 4 million computing-related jobs and not enough college graduates to fill them, the panelists shared about their STEM journeys: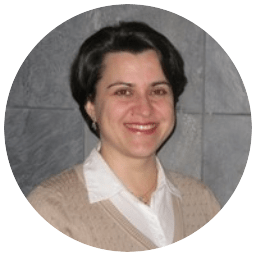 Diana Kumar, Senior Engineering Director at Tableau Software, arrived at her role boldly following her interests. Before college, these were dominated by a natural curiosity to understand how things work. She developed a passion for physics that led her directly to math. As an undergraduate, she enrolled in a Computer Science program, undaunted by her inexperience with computers at the time. This was a huge leap of faith, but Diana found it extremely rewarding. Starting in software design engineering, programming C++, she progressed through various design and leadership roles.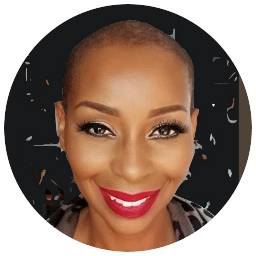 Mukami Kinoti Kimotho, CEO at Royelles, Inc., Gaming for Girls, was raised by parents in the medical field and credits them with encouraging her to pursue something she was passionate about. With interests ranging from dance to math, she found her calling in college, enrolling in a management program focused on business and computers while maintaining a career as a TV presenter. She has used her knack for storytelling, personal relationship building and technology to encourage girls and nonbinary individuals to dream big and reach far. She encourages those around her to be bold, fierce, and unapologetically themselves.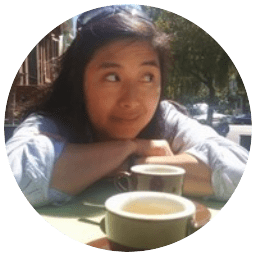 Monica Caraway, UX Researcher at Google, works building data analytics tools. As an undergrad, she didn't have experience with User Experience (UX), but she discovered it in the working world. In an early job, the desire to improve in-house tools drove her to build her UX skills. Sitting between product management, design, and engineering, her role combines strong communication skills with problem solving to help make tools more intuitive and useful. The road to UX was paved by her previous experiences as a visual designer, an English teacher abroad, a German translator, and a taxonomist.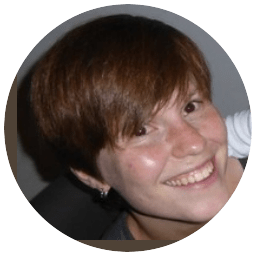 Rachel Hornung, Machine Learning Engineer at Google, works on the cutting edge of advancing technology but almost didn't choose that career. Originally in training to become a surgeon, she enjoyed technology classes, eventually taking one in programming. A teacher recognized her natural skill, pointing out that she would be bored in his class, and encouraged her to take a more advanced class. Inspired, she pursued a degree in Business and Computer Science, graduating to work for the German Aerospace Center and several robotics companies. Today she hopes to inspire someone, the way her programming teacher did for her.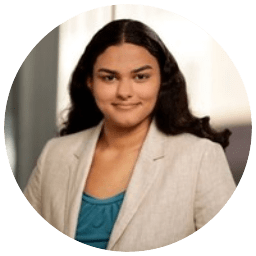 Valerie Smith, Acoustical Consultant at Salter, enjoys the challenges of her role, from making loud machines quiet to making spaces easy to hear in. She credits membership in a Minority Engineering Club with inspiring her in middle school and keeps a copy of I Want to Be an Engineer by Stephanie Maze and Catherine Grace for her daughter when she gets older. When deciding what kind of engineer to be, she looked at her passions: music, physics, and engineering. "At the center of all of those is Acoustics!" she said.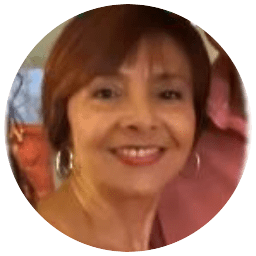 Teresa Vargas, District Sales Engineering Manager at Emerson, helps customers apply products and solve problems. As a kid, she lived in Venezuela near the second largest oil refinery in the world, working alongside her mother. When she learned the refinery offered an engineering training program, she jumped at the chance. "It was 700 men, three women," she said, but standing out didn't deter her. She pursued an engineering degree with assistance from the refinery, eventually moving to the US because of the political crisis in Venezuela. She credits her interpersonal skills from growing up in a large family.
After getting to know the panelists, the students had a chance to ask questions, including:
How do you balance work and home?
When applying for a job as a woman, did you find there were gender barriers?
What are the intersections between STEM and entertainment?
Can you recall questioning your involvement in STEM because of your gender?
What kind of support systems do you have?
Panelists' responses and advice included:
The importance of carving out time for family and loved ones.
During an interview, you are also interviewing a company to ensure a good fit and defining what makes you unique as a candidate.
It's vital to have a strong support system and know that strangers' opinions of you aren't as important as the reputation you have with those you trust.
The advances we've seen in the past few years are creating a more accepting and supportive workplace.
It is vital to know yourself and your weaknesses to avoid situations in which you have to tackle something in your areas of weakness without support.
What is difficult for many might be easy for you, so explore!
The major takeaway from this discussion was that equity and diversity in STEM are driving forces, bringing more perspectives and unique individuals into the fields that benefit from new and different ideas. When considering pursuing a career in STEM, nobody should allow a single trait to define them.
We would like to thank Tech Host Grace Roberts, Facilitator Angela Lovest, Blogger Jonathan Mitchell, IGNITE Program Director Amber Zertuche, and Panelists Diana Kumar, Mukami Kinoti Kimotho, Monica Caraway, Rachel Hornung, Valerie Smith, and Teresa Vargas for participating in this IGNITE panel and helping introduce young women to STEM careers.
After attending this event:
Here's what the students thought of the event:
"It was inspiring to hear about the success stories of other women and makes me feel confident that I can have my own success story. Thank you for sharing! I enjoyed hearing about everyone's journey and how even though the areas of STEM may be different, we are still all one collective group as women in STEM with each other and have support systems like IGNITE." – College freshman

"I enjoyed hearing from a very inspired, passionate group of women in a variety of industries. Their passion really got me excited about pursuing a career in STEM. Thank you all for taking the time to present today!" – College freshman

"I didn't know there were so many different career choices in STEM. I had always looked at STEM in a very narrow-minded way. All these women are very inspiring and their advice is advice I will personally take with me for the future." – College freshman

"I was inspired to get involved in school since compared to 'the real world' we have a safer space as students. It's the beginning of our future in STEM. Thank you for sharing your stories. It's nice to know that women like you paved the way for the future generations. Thank you for making it easier for us to get into STEM." – College freshman

"I found it really inspiring how a lot of the panelists talked about how they came to love STEM and choose it as a career choice! I liked hearing about the diversity in their experiences.Thank you for your time! It was really amazing to hear from all of you!" – College freshman

"Thank you for all your advice! I loved getting to hear each of your stories and the ways you have dealt with your own uncertainty as well as the doubts of those around you but that you continue to persist." – College freshman

"This has made me feel more confident that no matter the circumstance, the hard work will pay off. Thank you for your time! I really enjoyed hearing your stories and learning about possible STEM careers. I also enjoyed your advice!" – College freshman

"It was interesting hearing all the different career paths and how each of the panelists have gotten to where they are now. I didn't know acoustic engineering was a type of engineering and I feel inspired since there are many fields in STEM for me to discover." – College freshman

"Today's event encouraged me to work hard to channel my passion into a successful career in STEM as well as to face head-on challenges that I will encounter in my career." – College freshman

"I enjoyed hearing about everyone's story and how they built their individual support systems. I also appreciate all the questions and answers discussed." – College freshman

"I have been inspired to further pursue my dream career in computer science with confidence. Thank you for presenting to us!" – College freshman

"The careers and paths that all the panelists took to take them where they had to go were really inspiring. Thank you for all the information and thank you for the advice." – College freshman

"I feel more confident and comfortable pursuing a career in the STEM field." – College freshman

"This event gave me confidence through learning more about the different types of people in STEM and their achievements. Thank you for sharing your stories and advice!" – College freshman

"Thank you for sharing your life experience with us! It was really interesting to hear and see so many women in STEM fields!" – College freshman

"It showed me that there are a lot of options. I enjoyed hearing all their stories." – College freshman