On Monday, March 28th, 2022, volunteers from Microsoft led an inspirational User Experience (UX) Design Workshop for IGNITE students at Mattson Middle School in Washington. Workshop Leader Elizabeth (Liz) Maher kicked off the event by explaining how engineering isn't strictly technical, but also requires a host of talents from different domains. UX design is important in making apps and products easy to figure out and fun to use!
Microsoft volunteers Ana Sofia Gonzalez, Anna Tendera and Liz led activities in small groups where students shared what they liked about their favorite apps or websites. Students then picked a fictional person (a "persona") and designed an app just for that person. The students came up with lots of great ideas, like a music app, a fitness tracker ring, and an app to help both musicians and teachers! Each group picked a leader who presented their application/product and highlighted its features.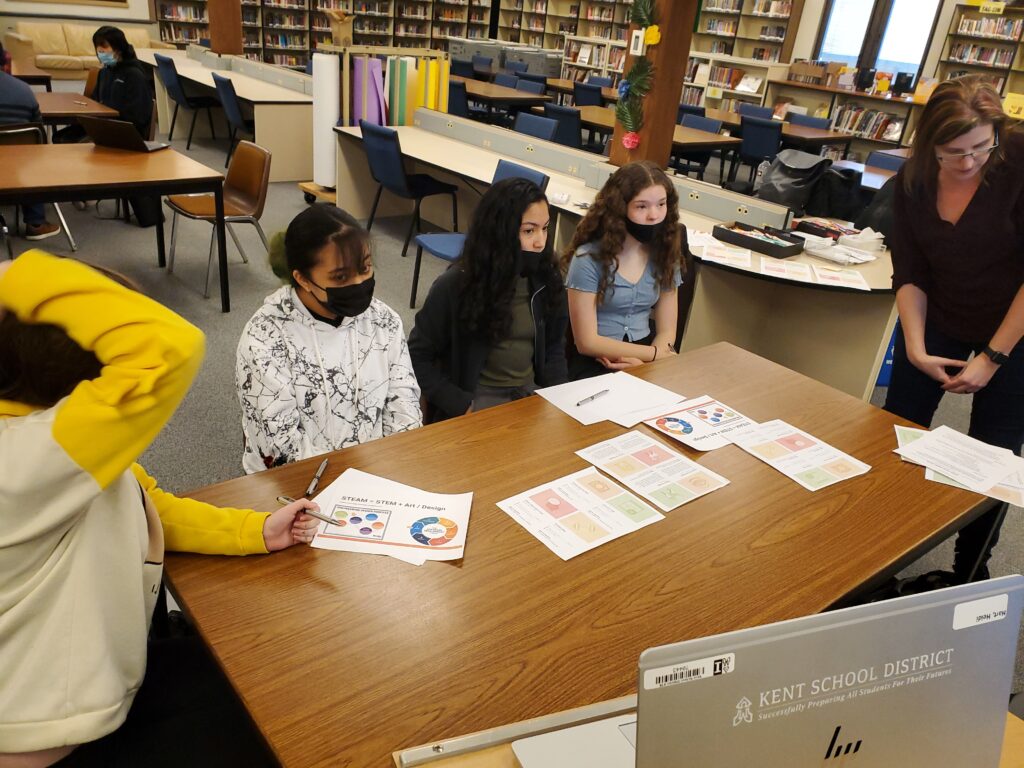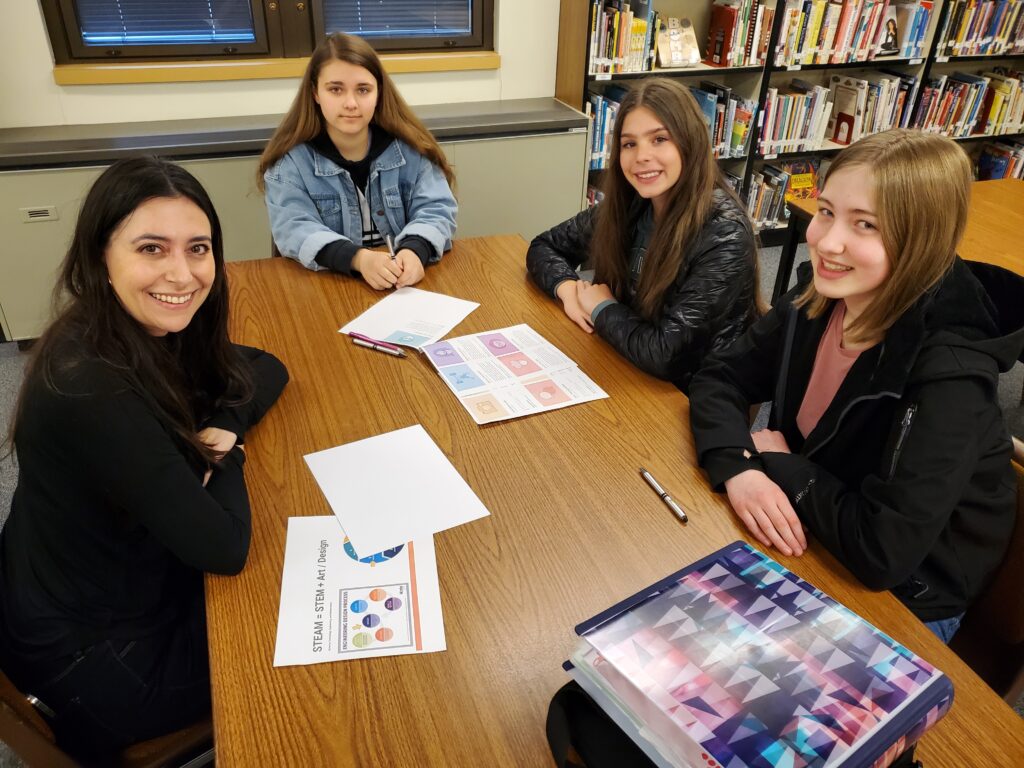 After the activity, the group joined back together for a panel session.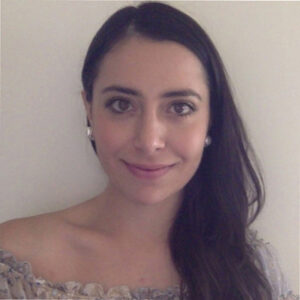 Ana Sofia Gonzalez is a Senior Design Lead working on Process Insights and Artificial Intelligence/Machine Learning (AI/ML). She shared her journey about growing up in Mexico as an aspiring dancer, studying industrial design and landing a job at Microsoft with the design group. The best advice she received during her career was to never feel uncomfortable and speak out your ideas.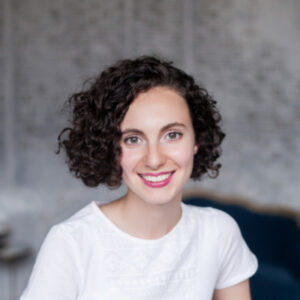 Anna Tendera is a UX Researcher focused on making products accessible to people with disabilities. She shared her diverse background in psychology, data science, computer science and academia, leading up to her role at Microsoft. The best advice she received during her career was that you will never know everything, so just start doing and learn as you go—learning never stops!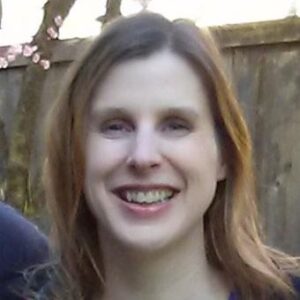 Liz Maher is a Principal Software Engineer in the customer-focused group. As a kid, Liz was always interested in math and wanted to become a math teacher. The best advice she received during her career was to build your support system around you. They will back you up and help you get through the thick and thin of your career.
The students asked great questions, and the panelists enjoyed sharing their opinions and stories.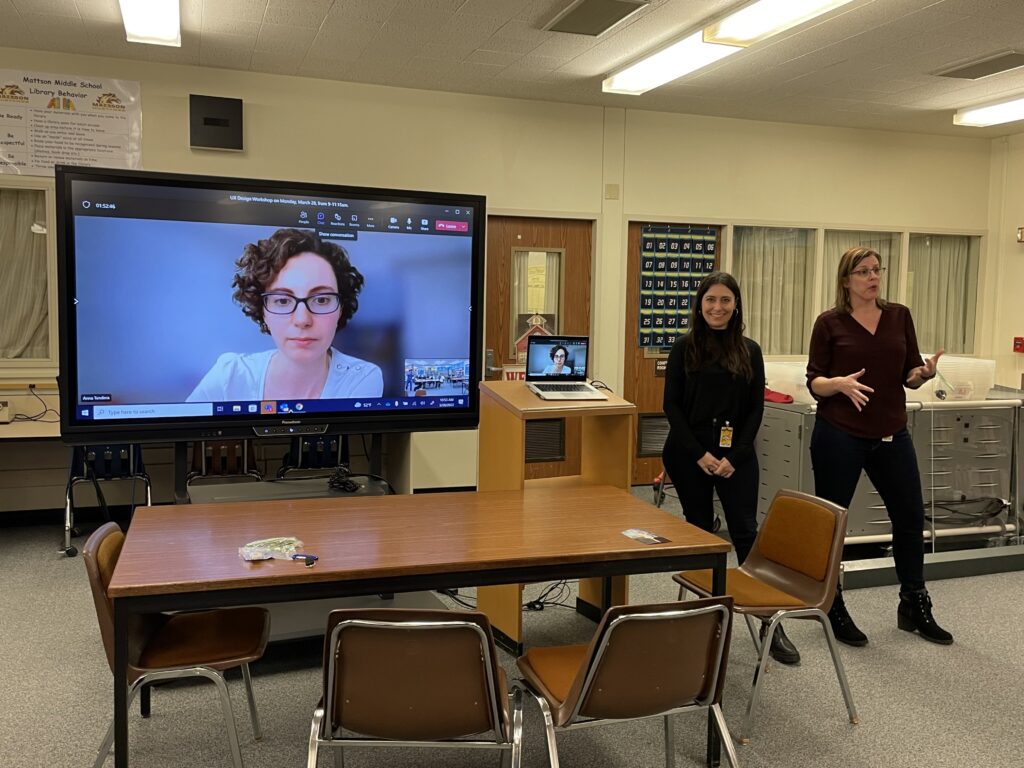 Some of the questions students asked were:
How do you get the requirements/features for your products? They come from multiple streams like user data insights, customer feedback, market research, and compliance requirements.
How close to your job is the workshop exercise?  It is very similar, as we often do prototyping and share it with customers for feedback!
How do you manage your day/week? Every day is different because you are solving new problems every day. But it's good to maintain some schedule, having different focused time for continuous learning, meetings with engineers, and customers.
Thank you to Ms. Goodman and Mattson Middle School for hosting this event! And thank you to the volunteers who made the workshop possible, including panelists and activity small group leaders Elizabeth Maher, Ana Sofia Gonzalez and Anna Tendera; Microsoft lead Ed Price for recruiting volunteers; and IGNITE Blogger Simardeep Kalra for capturing the event.
After attending this event:
Here's what the students thought of the event:
"This event inspired me to think on another level. I felt inspired to think outside of the box, about ideas that are not even possible yet. I learned that creating these products can use creativity, while also thinking through mechanical aspects." – 7th grade

"Today's event inspired me by showing me that I enjoy designing apps a lot and that I might want to go into that field when I get older." – 8th grade

"Today's event inspired me because they showed me different options for my future. I am glad that I was able to see them and learn more about STEAM." – 7th grade

"This event inspired me because I want to join STEM, to know that there are people who didn't take the traditional route and still got to work at a company as big as Microsoft." – 8th grade

"Thank you for being open about your career. I like to see what the job is truly like, and what it takes to get where you are at. It was also fun to be able to think about a product, especially one we thought of." – 7th grade

"They were very inspiring to me. They made me want to pursue a tech job." – 7th grade

"It inspired me because it showed different ways you can be creative in the STEM world. They helped show that women can be just as great in STEM as men and that there are so many different options to choose from when you pursue STEM." – 7th grade

"It made me feel more comfortable in pursuing a STEM and tech job, even though there are few women in that area." – 7th grade

"It helped me realize that there are more STEM jobs than I thought there were. It inspired me to think outside the box more and to think about different solutions to problems I may have. It was interesting learning about the daily schedule of the different jobs." – 7th grade

"I know more about the different types of STEM careers, and how I can be creative." – 7th grade

"This event helped me to know more about STEM. Thank you for volunteering to come to our school and talk to us about STEM. I really like all the volunteers that came to be with us." – 7th grade