On March 30, IGNITE students in 6th and 7th grades from from two public primary schools in Warsaw and Kąty Wrocławskie, Poland, participated in a virtual event with IT programmers at Roche Global IT Solution Centre!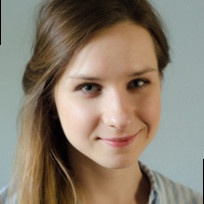 Michalina Kryjan, Senior IT Professional in Data Integration, was very artistic as a young girl, doing theatre and entering art contests. She also liked sports, especially volleyball. At school, she was good at math and English despite the fact that she was afraid of her teacher who was very demanding. She did not care about Polish lessons at all. Her dream at the time was to become a theater architect. After high school graduation, her brother advised her to study telecommunication, like him, and she did so but she didn't like it. After one year, she started studying biomedical engineering, learning how to design and build medical equipment for hospitals. Her favorite subject was programming, and it led her into her current career. Michalina still likes to make art but she prefers digital painting. She advised the students that their career paths are open—even if they choose one field of study, it doesn't mean that they couldn't do something completely different in their future work.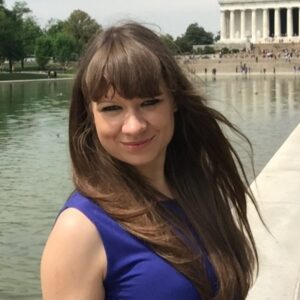 Asia Skotarczyk, Expert Software Developer, said that as a teenager her hobbies were ballroom dance and swimming. She also took part in the memory Olympics. Thanks to her memory training, she didn't have to study at home because she remembered everything from class. Asia didn't like to learn Polish or do team sports, so, during gym she often visited different classes, especially physics.  She also liked math and informatics. Asia eventually decided to study IT because she didn't see herself as a mathematician, but in part because she experienced test anxiety, she decided to focus on Automation and Robotics. She learned about vacancies at Roche from a colleague during a dance class! Her main duties at the start of her role involved database management, but now she writes applications for iPhones. She has moved to Switzerland, where she can further develop her passions for snowboarding, hiking and dance.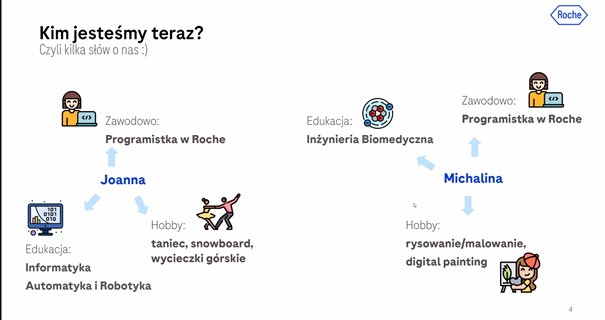 After meeting these experts, the students designed avatars in Bitmoji. The panelists also shared an introduction on how to create games and algorithms in the PixBlocks app.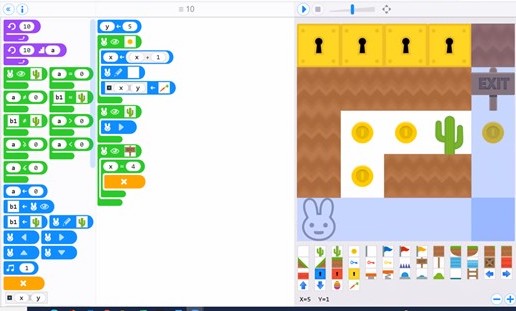 We would like to thank Michalina Kryjan and Asia Skotarczyk for sharing their inspiring stories. Special thanks to Ms. Monika Małecka and Ms. Joanna Kurowska, who coordinated the groups and encouraged girls, and, as always, thank you to IGNITE CEO and Founder Cathi Rodgveller for her constant support.
After attending this event:
Here's what the students thought of the event:
"You are awesome and have helped me believe in myself." – 6th grade

"Very cool lady led today's class. It made me curious to come to another workshop of this type." – 7th grade

"It was great to create my own bitmoji." – 7th grade

"Mega cool app, I did a lot of tasks." – 6th grade

"I'm even more interested in IT." – 7th grade

"It was very inspiring." – 6th grade

"Fascinating workshop." – 6th grade

"The practical part was very interesting." – 6th grade

"I liked the application." – 6th grade