On Tuesday, May 17, IGNITE students at Eastlake High School in Washington welcomed volunteers from Microsoft for an in-person Technical Program Management workshop, during which they learned more about the day-to-day lives of STEM professionals in program management and beyond!
Workshop Activity Leader Rohit Seth, Principal Program Manager, introduced the afternoon's activity, a scrum simulation. Rohit shared the format that Program Managers at Microsoft use to organize their work on a regular basis. Students joined small groups with Rohit and Small Group Leaders Jessica Hart, Senior Technical Product Manager, and Valeria Goncharenko, a Program Manager on the Windows, Developers, and Experiences Accessibility team, to start their journeys toward becoming scrum masters.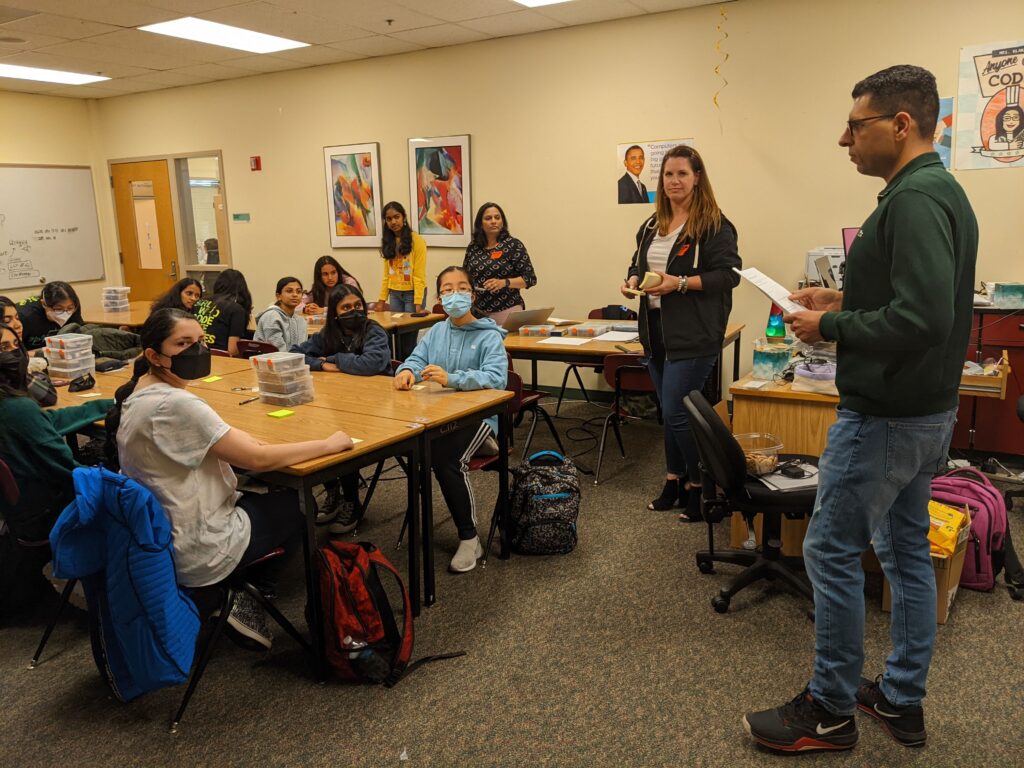 Eastlake High School Teacher Eilene Klaka shared that the activity gave students a real-life peek into the work of program management, under the guidance of experienced industry mentors.
After the scrum activity, students learned about the need to reduce gender disparities in STEM and enjoyed a panel of professional women at Microsoft. The panelists introduced themselves.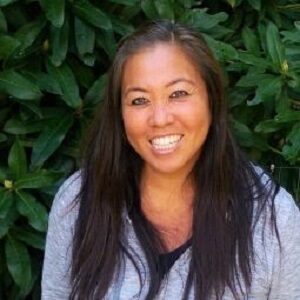 Megan Olsen, Senior Product Manager, grew up on a farm "in the middle of nowhere" and took an unexpected career path. As a teenager, she became a single mother, spent some time on welfare, and began working in the mailroom at a telecommunications company, where she met her first professional mentors. Through amazing and supportive mentorships, Megan learned that she had a home in Information Technology and she shared that taking a position with Microsoft changed her life, giving her opportunities she had never imagined. After over 20 years in STEM, she still gets to learn and experience new things all the time.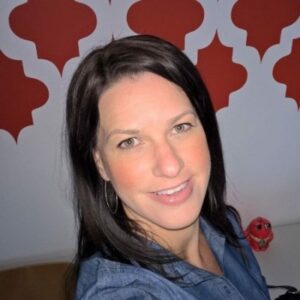 Jessica Hart is a Senior Technical Product Manager with the Azure Product Group, and she also found her way to a career in STEM through her skills and connections she made along the way. She studied culinary arts in Hawaii, working in restaurants and hotels and gaining expertise in sales. She began working in sales in Microsoft almost fifteen years ago and has grown into different roles, finding room to explore many different talents within the larger organization.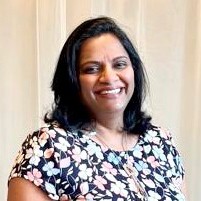 KR Shubha, Principal PM Manager, began her path to a STEM career when she started imagining an automated way to brush her teeth as a child! Now, she manages a team of engineering program managers who help make Windows products highly reliable and secure. Her father studied engineering and encouraged his daughters to do the same. Shubha grew up in India, where engineering schools are incredibly competitive, and she was proud and inspired to see her sister earn a spot in a highly competitive engineering program. Shubha's grades in high school did not permit her to do the same, but she still studied science in college and then came to the United States for graduate school in electrical engineering, proving that sometimes a creative path can still get you to your goal! She has developed software for x-ray machines, and even worked at Philips Healthcare, a maker of electric toothbrushes, just like the product she dreamed up as a kid.
Students asked questions including:
Is it possible to balance work and life in tech?
Is it important to have a computer science degree to get a job and succeed as a PM?
What is the difference between a Program Manager and Project Manager?
Panelists shared their advice::
Work-life balance can be achieved through the choices you make, what you prioritize, and what you commit to.
You don't have to have a computer science degree to work in the tech industry or be a PM. Many of the volunteers and their colleagues at Microsoft took different paths, and companies including Microsoft even support employees in furthering their education!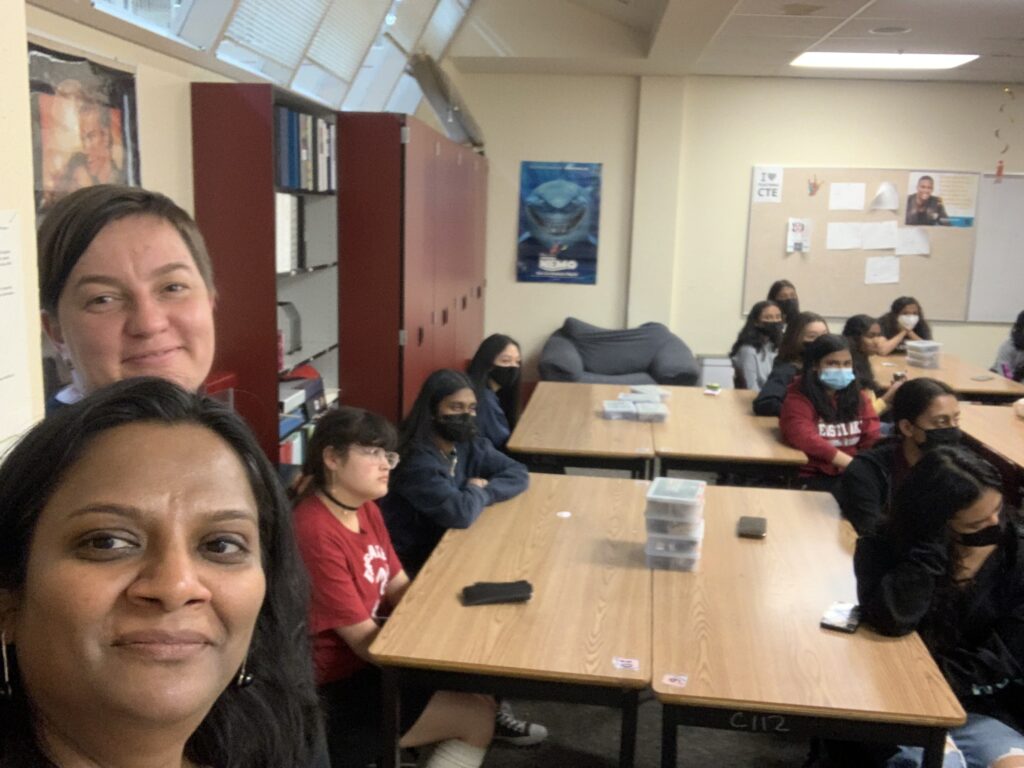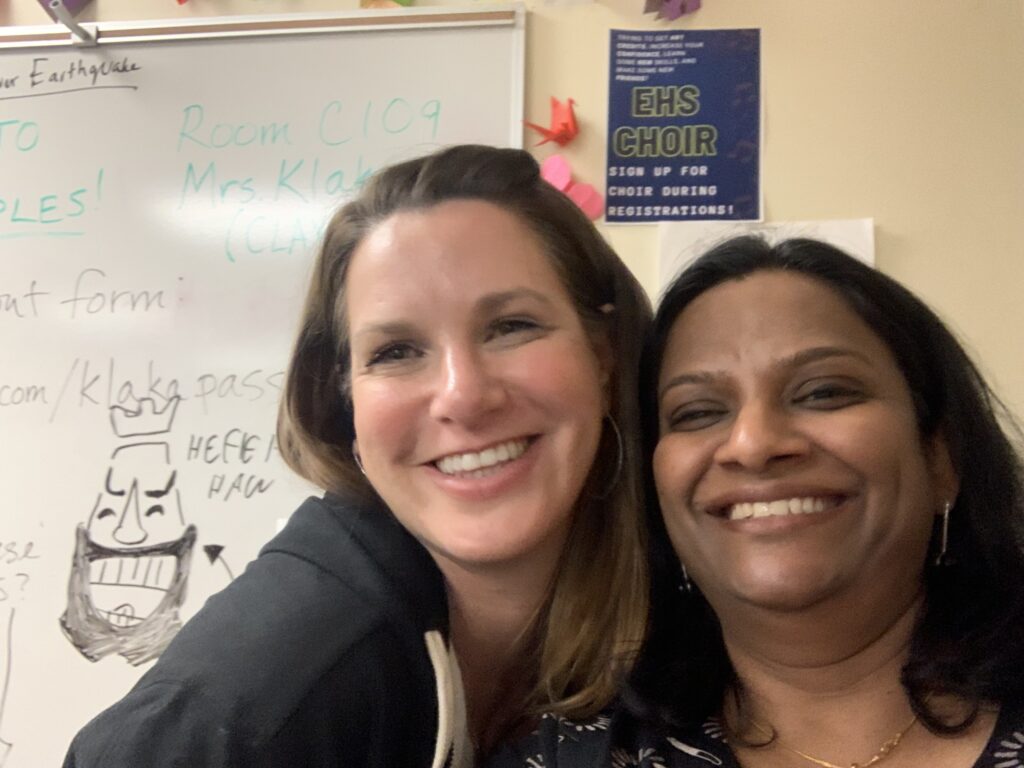 Thank you to all the volunteers who made this event possible, including Workshop Activity Leader Rohit Seth, Panelists Jessica Hart, Megan Olsen, and KR Shubha, and Small Group Leaders Jessica Hart and Valeria Goncharenko. Thank you also to Teacher Eilene Klaka for both supporting the logistics of this event and recording details for this post, and to Ed Price at Microsoft for all your support and guidance.
After attending this event:
Here's what the students thought of the event:
"The guest speakers' backgrounds were nice to hear about because it changed my view that everyone at Microsoft attended amazing colleges and had their life all figured out. And the event made a career in computer science seem more attainable." – 10th grade

"Today's event changed my preconceived notions about the tech field. What seems to be a highly intimidating and closed off field isn't at all true as told by the program managers themselves. It inspired me to look into more tech career options and find out what really suits me." – 11th grade

"Today was a great experience to learn more about this career field. It has opened my eyes to new possibilities for jobs in STEM." – 9th grade

"Seeing people from such a large variety of backgrounds was super cool. It showed me that there really is more than one path to get to the same place and there is no one answer on how to live out my future." – 11th grade

"It was such a cool experience and it really made me feel more comfortable about the careers I'm pursuing. It made me look forward to my future career, and I can't wait to make an impact in the computer science field in my future." – 11th grade

"I loved talking to people that I wanted to be. I felt like I connected with the volunteers." – 10th grade

"It was so cool to hear everyone's story and hear about their unique paths to get to where they were today. It really showed me that there is no one path to success and that I will get to the perfect job eventually. I also learned so much about careers in tech aside from just programming, which was very cool, since I didn't really know much about that before today." – 11th grade

"I really loved the experience of getting to hear from you all! You guys all seem like very amazing people and I learned so much! Thank you!" – 11th grade

"Just seeing so many people with diverse backgrounds coming together and working on something was so cool. You all are so inspiring and it's always nice to see women who are such pioneers in STEM." – 11th grade

"I really enjoyed talking with the Technical Program Managers and learning about their different career paths. Hearing about the different ways that the women became TPMs and how they applied management to their passions was really interesting and inspiring to me." – 9th grade

"I loved the workshop today and I learned a lot! Thank you so much!" – 9th grade

"I had lots of fun. You guys made program management seem far more approachable to me." – 10th grade

"It was really cool to learn about their backgrounds, their jobs, and how they enjoy them. This seems like a great career." – 9th grade

"I'd like to express how thankful I am for them to take time out of their busy schedule to come meet us!" – 11th grade