On Wednesday, May 18, 2022, IGNITE students at Sedro-Woolley High School in Washington and Okemos High School in Michigan joined a team of inspiring Google volunteers to meet women in STEM and engage in an interactive Python coding workshop.
Facilitator Julia McClellan, a Software Engineer, shared about the work Google does around the world on behalf of its billions of users! Google works to organize the world's information and make it useful through web-based applications, physical products, and more! Julia introduced IGNITE Tech Hosts Stephanie Vaughn and Jessica Gorsuch, and invited panelists to introduce themselves.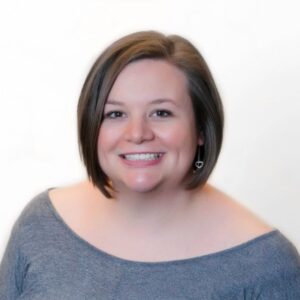 Andrea Falcone, Software Engineering Manager on Android at Google, describes herself as nerdy in middle and high school, enjoyed board games, and started a lot of clubs including a gay-straight alliance. She was on her own a lot, but had a friend who suggested she study computer science, and she loved it. Her high school computer science teacher was a woman, and that made Andrea feel like she could do computer science as a career. She realized that not everyone had this experience when she worked as a tutor when she was in college, and saw fellow women dropping out of computer science when they got Bs instead of As, so she wants to share her own experiences. Andrea loves that her work has a huge impact because Android runs on over 3 billion devices around the world. She also greatly enjoys traveling to share her passions as part of her job.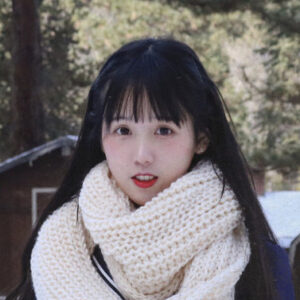 Stella Ma, who works on the Google Play Store team for Android devices, saw both good and bad expectations of women around her as she was growing up. For example, she didn't have a lot of people around her judging her hobbies or career choices, and she got into video games after seeing her brother enjoy them. She also was very interested in some stereotypically girly things and hopes that everyone gets to enjoy the things that make them happy. Her mother was a housewife, and Stella wants to both support her mother for all her hard work and support, and to have her own career outside the home, both of which her job at Google allows her to do. She appreciates that the people around her are very smart and easy to work with.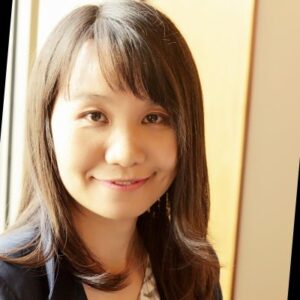 Siyuan Zhou, a Software Engineer working on Pixel phones, was born in China and came to the US for graduate school, staying to work. She has a 13-month old baby girl and hopes that her little girl thinks of STEM as an exciting career path when she gets older. Siyuan has played piano since she was five years old and continues to play today. She also enjoyed playing soccer and the experience of being on a team, as well as both math and physics classes in high school. Right before applying to college, during her junior year, she got sick enough to stay in the hospital for three weeks, and it was a terrible experience. It taught her that she needs to take care of herself and that she needs to focus on what she loves and not what somebody else wants her to do. As a result, she went on to make her own choices. She enjoys mobile communication because it connects everyone across the world, and as part of her job she gets to work with a big stack of phones every day. She loves STEM because she never gets bored, trying out new things all the time, and can aspire to be whoever she wants to be.
Students asked thought-provoking questions including:
How did you figure out what to do for a career?
What colleges did you go to and what kind of classes did you take?
What are some big projects you are working on now or that you have finished up in the last few months?
Do you ever feel like you have to prove your abilities as a woman in a male-dominated field?
Is coding hard to learn because of the math or formulas involved?
Do you have to enter college with a certain level of coding ability?
What type of math do you use for coding? Do you learn that math in a high school class or is it a specialized class?
Panelists shared their experiences and advice:
All of the panelists took classes outside of engineering and STEM to help build their creativity and knowledge base. Some felt called to their career paths and loved them right away, and Siyuan says she is still exploring new areas and learning new things she wants to do professionally!
Andrea felt like she had to prove herself more at the beginning of her career, and wondered whether it was because she was a woman or just because she was new. Sometimes it can be unclear how much of that pressure is external versus internal.
Stella sees an increase of women in the field, and is heartened that her manager's manager is a woman.
In Siyuan's engineering class, there was only one other woman out of about 30 students, but she and the other woman were at the top of the class. She feels that proving herself is more about her as an individual than as a woman, and she doesn't feel gendered pressure at Google.
Coding in software engineering involves more logic than math or formulas, but this can depend on the field. Even people who are not very confident in math can be great coders through problem-solving and communicating directly with the computer!
If you want to code, it can be helpful to have explored it a bit before college, but through classes, studying, and outside projects, everyone will soon be at the same level! Siyuan even started coding after undergrad and found it pretty fast to learn because she was so interested in learning.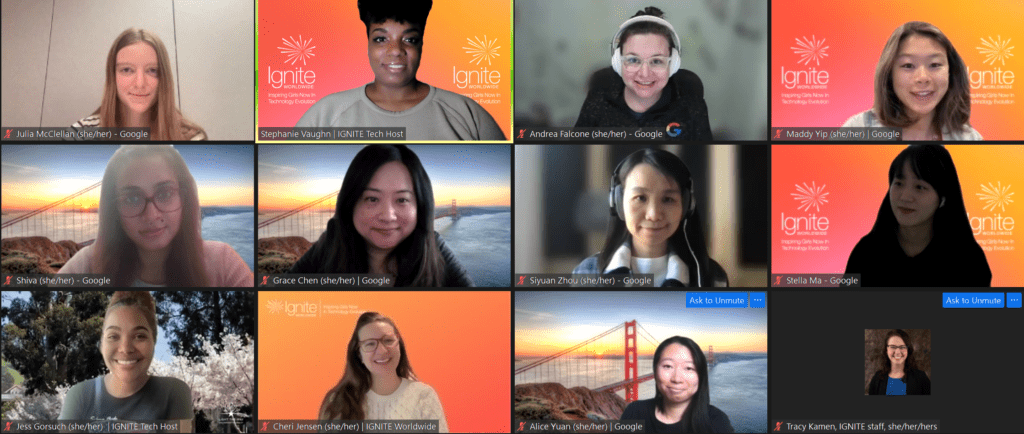 After the panel, Workshop Activity Leader Alice Yuan introduced the group to Python coding, and shared that students would explore some simple coding exercises in this language, focused on a rock-paper-scissors game.
Students then broke into small groups with Breakout Room Leaders Grace Chen, Maddy Yip, Shivapriya Jamboti, Kathy Chen, and Andrea Falcone to use the platform Replit, editing the interactive game to display different graphics and messages depending on the hands played. Students found the exercise approachable and informative, and reported that it helped them to understand how they could continue their knowledge of coding.
In the last few minutes of the workshop, panelists shared the advice they wished they had known in high school:
Stella: What makes your coding as well as your career planning successful is more about your education and hard work, and not your gender. Just ignore anyone who shows gender bias toward you and focus on your own hard work.
Siyuan: Spend your time finding what you love and then stick to it—that gives you a competitive advantage.
Andrea: It's OK to take any path into STEM—you don't have to take a traditional computer science degree. If something ignites your passion, it's OK to follow it and make a career out of it.
Thank you to all the amazing volunteers who made this event possible! Thank you to Facilitator Julia McClellan for leading the panel discussion, IGNITE Tech Hosts Stephanie Vaughn and Jessica Gorsuch for managing the logistics of the event, Workshop Activity Leader Alice Yuan for designing and introducing the activity, Breakout Room Leaders Grace Chen, Maddy Yip, Shivapriya Jamboti, Kathy Chen, and Andrea Falcone for leading small groups of students, and Panelists Andrea Falcone, Stella Ma, and Siyuan Zhou for sharing their STEM journeys with students!
After attending this event:
Here's what the students thought of the event:
"It was a really cool workshop getting to know some people who work for Google and work on pixel phones (I own one). Everyone was super patient and kind. 10/10 great workshop." – 11th grade

"I love how everyone talked about STEM career choices as within reach because whenever I think about career choices such as computer science I would think of it as impossible for someone like me. But after this meeting it seems like a goal that anyone can pursue if they put in the work. Thank you for taking time to help teach us and make us feel comfortable with STEM careers." – 11th grade

"I always figured coding would be way too hard to do but today showed me it is much easier than I first thought. I think I would be able to build code now. Today was really inspiring. Thank you for helping me figure out coding." – 9th grade

"It's always nice to ask questions directly from people who have gone through what I'm going to pursue to get a better idea of what that will look like." – 11th grade

"Thank you so much for answering our questions and helping us through the code! It truly was inspirational." – 11th grade

"It inspired me by showing that I can have a job in STEM eventually." – 10th grade

"It was helpful to hear about some of the challenges other women have faced in STEM professions and how they handled them, and it made me feel more confident in my abilities." – 11th grade

"This event helped me get an introduction to Python and it also gave me a chance to ask questions to the panelists. I learned a lot about the classes I need to take in college and other advice." – 11th grade

"It was really interesting to see thoughts on the STEM field from different professionals. It was so cool meeting everyone!" – 9th grade

"I would like to thank them for giving us the opportunity. It was a nice, interactive workshop!" – 9th grade

"You were all very kind. It was nice to see successful women in STEM fields. I admire you all." – 11th grade

"This was a lot of fun and I appreciate everyone who took the time to do this with us!" – 11th grade

"I've been really interested in computer science since I was in middle school. So what really inspired me was to continue pursuing computer science in general and to not be so insecure about working in a male-dominated field." – 11th grade

"I got to learn much more about coding and how things are done. I got to learn what I need in order to pursue coding." – 11th grade

"Today was a really helpful day. I learned a lot about my future career options and what to focus on right now and in the future." – 10th grade

"Today's event inspired me with the college experiences of the individuals as I will also be majoring in computer science. This helped inspire me to continue with my passion for coding and computers, and with the idea that it is okay to not have a big understanding of computer science before you begin your first year of college." – 12th grade

"It inspired me to follow my dreams and not to give up." – 11th grade