On November 2, 2022, 8 IGNITE Students participated in a Virtual IGNITE Event. The 6th and 7th grade students were from two public primary schools, Wrocław and Kąty Wrocławskie in Poland.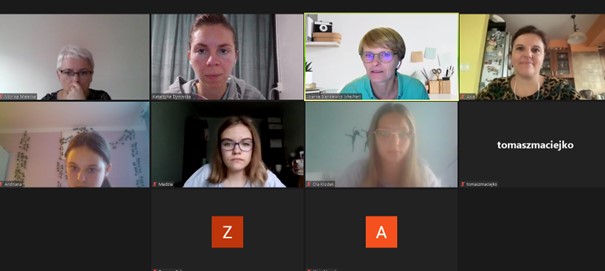 The girls met an expert in the field of computer programming, Joanna Sienkiewicz. Joanna is a Software Engineer at Workday and a member of the Polish Professional Women of Silicon Valley.
At the beginning of the meeting, Joanna shared with the students that, as a young girl, she lived in a small village on the eastern side of Poland called Rajgród. When she was young, she didn't know what kind of studies she should choose. She wanted to study abroad, but her English skills weren't sufficient to study humanities. As she was also quite good at math and she liked logical subjects, she chose to study informatics, despite the fact that it wasn't well known at the time.
After 2 years of studies in Poland, she got a scholarship and moved to continue her studies in Montreal, Canada, where she got her first job as a programmer at Ericsson Corp. after graduation. Later she moved to work for Alcatel Corp. in California. Joanna explained that not everything went easy in her career path. In the beginning, it was difficult for her to adapt to the new country, and her first impression of work was completely different from what she had assumed. The thing which helped her during those times was that she wasn't afraid of asking for help from her friends and colleagues. Now she is very satisfied with her work at Workday.
The speaker engaged the students by asking if they had learned to program. Joanna said that this is quite easy and it is helpful in many situations, and it's fun! It's a skill that gives the possibility to do something from nothing. She added that it is a very creative endeavor and uses our intellect and imagination.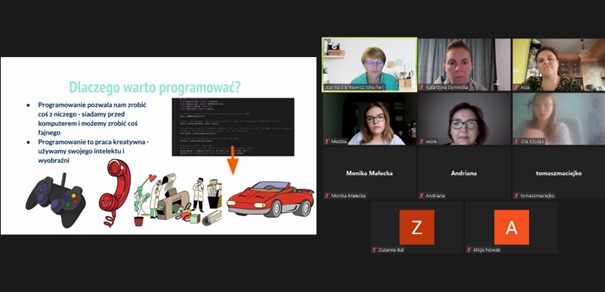 Later, Joanna proposed to let the students play in programming. The task was to give specific orders to the three fictional characters. Joanna has also mentioned different web pages where girls could learn more about programming and the internet. For those who would like to improve their English as well, she added links to specific web pages.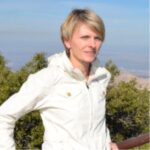 Joanna Sienkiewicz is an expert in the field of computer programming. She works as a Software Engineer at Workday and is a member of the Polish Professional Women of Silicon Valley.
Thank you to Joanna Sienkiewicz for the amazing event and sharing her passion. Special thanks to Ms. Monika Małecka and Ms. Joanna Morawska who coordinated the group and encouraged the students. Additional thanks to Cathi Rodgveller for her constant support.
After attending this event:
Here's what the students thought of the event:
"I enjoyed exploring the principles of programming. It was very nice and inspiring!" – 7th grade

"Today's event encouraged me to pay more attention to the little things and to become more interested in game development. I had a great time and I really enjoyed meeting the speaker." – 5th grade

"Today inspired me to pursue my goals and not give up. Sometimes when we fail at something, it doesn't mean that we are bad, we all have the right to make mistakes." – 5th grade