On December 13, 2022, IGNITE Students from two public primary schools, Wrocław and Bukowina Sycowska in Poland, participated in an IGNITE Event about Information Technology (IT).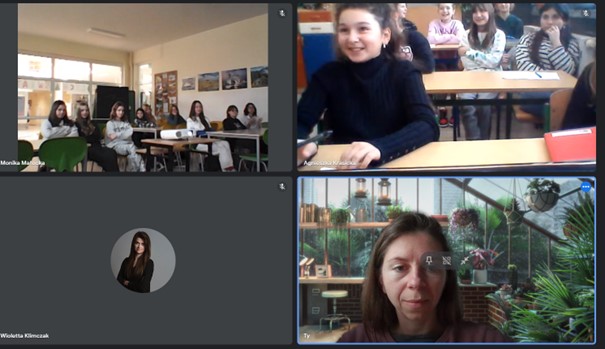 The students had the chance to hear from Wioletta Klimczak, an IT Specialist. In addition to her role in IT, Wioletta and her sister, Adrianna, are the founders of the IT Girls Foundation.
To kick off the event, Wioetta asked the students what their superpower was. The answers were: drawing, sports, gymnastics, and horse riding. Wioletta explained that it is very important to know our strengths because they give us confidence.
Wioletta said that when she was the same age as the students, she didn't know her strengths, and nobody had ever asked her that question. As a teenager, she was an extrovert with a head full of ideas, but at the same time, she lacked self-confidence. At school, she received very good grades. She wanted to study psychology, but her parents were against that idea, saying it wouldn't earn her enough money in the future. Taking their advice, she chose to study informatics. During her studies, which were very difficult, she was one of the best students. Despite the challenges, she still thought her good grades were only a matter of luck. After graduation, she was hired at a big analytical IT company where she dealt with IT fraud. After 8 years of work, she came to realize that there was no deeper value in her work. That was the reason why she decided, with her sister, to set up the IT Girls Foundation, which would help to give young girls confidence and empower them to find their path in STEAM.
Wioletta said now is the best time for the students to try new things, and they should not be afraid of making mistakes and asking questions. We only need to have more confidence because it strengthens us and gives us the power to make decisions. Later, Wioletta gave the students tips on how to be more confident:
Talk positively about yourself.
Collect experiences instead of things.
Listen to yourself. You may need to be silent for a while to listen to your thoughts.
Be a friend to yourself, not an enemy.
Practice gratitude.
Everything is difficult before it becomes easy. Be afraid and do it anyway!
Later, Wioletta explained why increasing the number of women in the IT sector is so important. Currently, women only make up 15.5% of the IT sector in Poland. Working in IT is not only programming; it encompasses the following positions: system architect, data analyst, tester, UI designer, business analyst, programmer, project manager, and UX designer.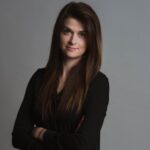 Wioletta Klimczak is an IT Specialist and Founder of the IT Girls Foundation, an organization that helps to give young girls confidence and empower them to find their path in STEAM.
Thank you to Wioletta Klimczak for sharing your story and experience with IGNITE Students. Additional thanks to the students for being such enthusiastic participants in this event!
After attending this event:
Here's what the students thought of the event:
"Today's event inspired me to find my path in STEM." – 5th grade

"This event inspired me to pursue my goals and not give up." – 7th grade

"This taught me that it's important to be confident and about the roles in IT." – 6th grade

"Today showed me how I can face the stressful situations and I discovered that IT might be my career path." – 5th grade

"This event showed me that I can achieve my goals when I am more confident about them." – 7th grade

"Today inspired me to practice more things like IT." – 6th grade

"This event inspired me to be more confident about my future. It's incredible that IT is so useful!" – 6th grade

"I was inspired to learn more about IT." – 7th grade

"I learned that everyone can achieve their goals." – 6th grade