On December 16, 2022, IGNITE Students from Kałuszyn Public Primary School in Poland participated in an IGNITE Event about the marketing field. Students heard from Aleksandra Pepłowska, a Marketing Specialist at Microsoft.
Aleksandra started off the event by asking the students to draw an animal that expressed their features. This activity got the conversation going!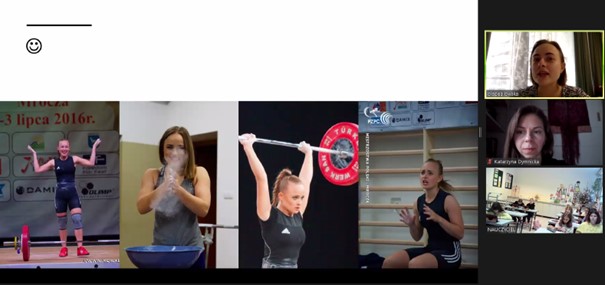 Aleksandra told students that she deals with cloud computing at schools. She explained that her main duties include presenting what her team is working on, such as making movies and writing articles. Aleksandra has a background in economics and is an advocate for STEAM, even though it might seem different from what she originally studied.
As a young girl, Aleksandra was very active and liked sports very much, but since she grew up in a small village, her parents had to drive her 40 km to the nearest swimming pool for her swimming classes. In the last year of primary school, she withdrew from swimming because of the distance and devoted herself to weightlifting, and she was very good at it. She was one of the best at the worldwide competition – she even set a new record for Poland during the competition in Lima, Peru. Aleksandra liked every aspect of the sport except the need to record details of her daily health:what she ate, calories consumed, and kilograms she lifted. There was a lot of data, so she decided to use an application on her phone to analyze information for her coach. She was fascinated by this easy way to gather information, saving her time. Her coach advised her to study economics since she liked dealing with numbers so much. 
During her sports career, Aleksandra met a wonderful person who asked her to imagine how she would like to feel after competing. This exercise made her feel like a champion – and it became real. Aleksandra told the IGNITE Students that they will always face obstacles, but in those moments, it's good to do such an exercise about how they would like to feel afterward.
After graduation, Aleksandra applied for a job at Microsoft to deal with big data and cloud computing. Her current work allows her to count and manage big data sets. Her story is an example of combining different sciences in the larger STEAM field.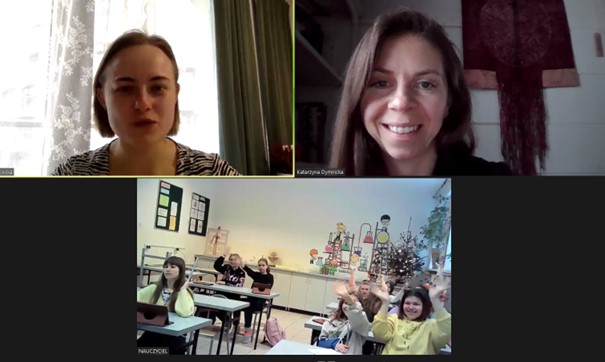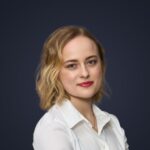 Aleksandra Pepłowska, Marketing Specialist at Microsoft, is a member of the Microsoft Education Team and a sports enthusiast – a former weightlifting representative of Poland. She is a young scientist, economist to be, writer, and speaker who covers education, society, and the Olympic movement while working in the marketing field.
Thank you so much to Aleksandra Pepłowska for sharing her story and career with IGNITE Students. Additional thanks to the IGNITE Educators and the IGNITE Students for being a pivotal part of this event!
After attending this event:
Here's what the students thought of the event:
"Today's event inspired me to pursue my goal!" – 7th grade

"This event inspired me to not be afraid of what I want to achieve in life. It encouraged me to go my own way, and no matter where I will work, I will be proud of what I do!" – 7th grade

"Today inspired me to ask more questions. I am so thankful for the knowledge shared today and it gave me many ideas." – 6th grade

"Today's event inspired me to think more about what I have experienced. It also helped me find the answer to the question of who I want to be in the future." – 6th grade

"This inspired me to discover what strengths I have!" – 6th grade

"Today inspired me to be more confident about my future! This event was incredible and taught me that IT is so useful." – 6th grade

"Today made me realize I would like to work at Microsoft in the future!" – 6th grade