On February 7, 2023, IGNITE students from Tumwater and Bush Middle Schools joined volunteers from Afiniti for a Virtual Work-Based Learning Experience on Artificial Intelligence (AI) and Machine Learning (ML).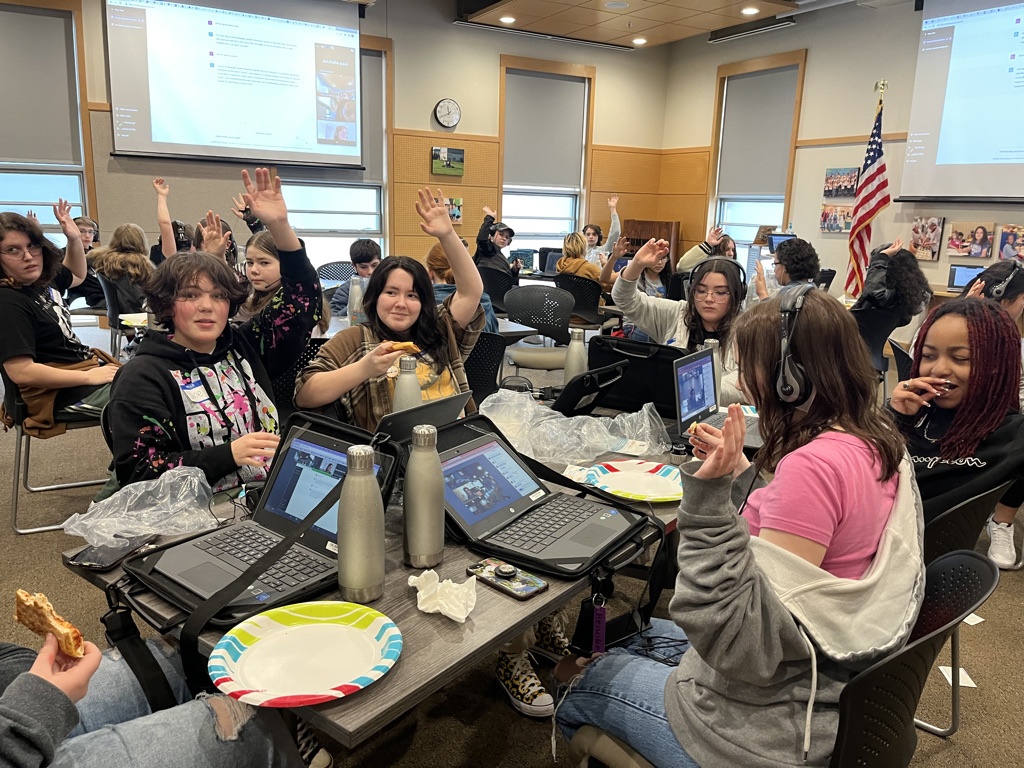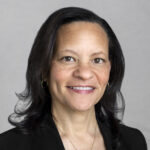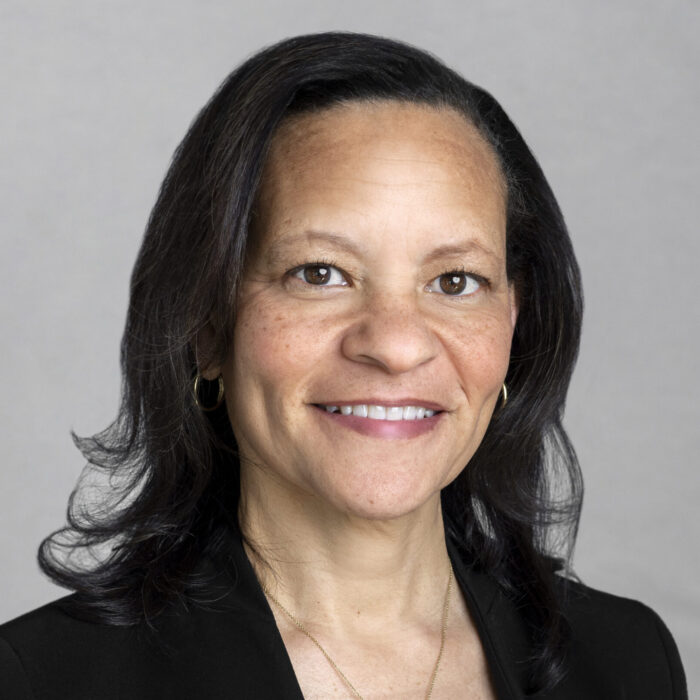 Lisa Prince, VP of Global DE&I at Afiniti, began the session by explaining how Afiniti develops tools for call centers and leverages AI to improve caller experience. She then walked students through the wide range of industries where STEM professionals work – in everything from healthcare to video game design. Lisa explained the importance of diversity in STEM, saying, "we want to make sure we have a diverse team of people designing the tools and services we use because we want them to meet everyone's needs." After this, she introduced our three panelists, who shared a bit about themselves:

Crystal Browning, Director within Client Data Services, shared that she is a mother of three and has been in the technology space for over 30 years. She started working at JP Morgan Chase directly out of high school. Not going to college didn't slow her down; she found herself working on optimization and improvements to any system she used. This eventually earned her a position as a director for the company's speech analytics group, leading a team who analyzed customer speech patterns. This work led to the development of processes to better help their customers, exceeding the initial project scope and earning her an award. "My superpower is getting people to talk," she said as she discussed the importance of communicating project goals.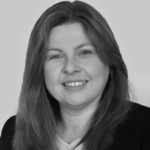 Elisabeth Olafsdottir, VP, Global Delivery Lead, built on Crystal's message about the importance of understanding her customer's goals.  Working in the Global Delivery team, she meets daily with key customers to discuss whether their needs are being met.  When she was young, she thought she wanted to be a doctor, but she eventually found interest in computers and technology.  Before working with Afiniti, she worked for a number of companies focusing on machine learning.  She encouraged students to take a lesson from the pages of machine learning: "Don't feel you need to know all the answers going in."  She explained that much like a machine learning process, we learn from failure, and if you feel you know everything, you're less receptive to information.
Sarosh Mustafa, Program Architect, started her talk by relating to the students on the call. "When I was young, I had to stand outside the class because I loved to talk," she said. Growing up, she had a passion for basketball and table tennis, but eventually, her interest in mathematics and science got her involved with computers. Although Computer Science was a relatively unknown field in Pakistan, she found a university offering a degree in management in information systems. What she loves about her job is that the field is full of challenges and new problems every day. "Handling highly dynamic data ensures that there are always new problems to solve," she said. She has gotten to travel a bit for work too, which she enjoys.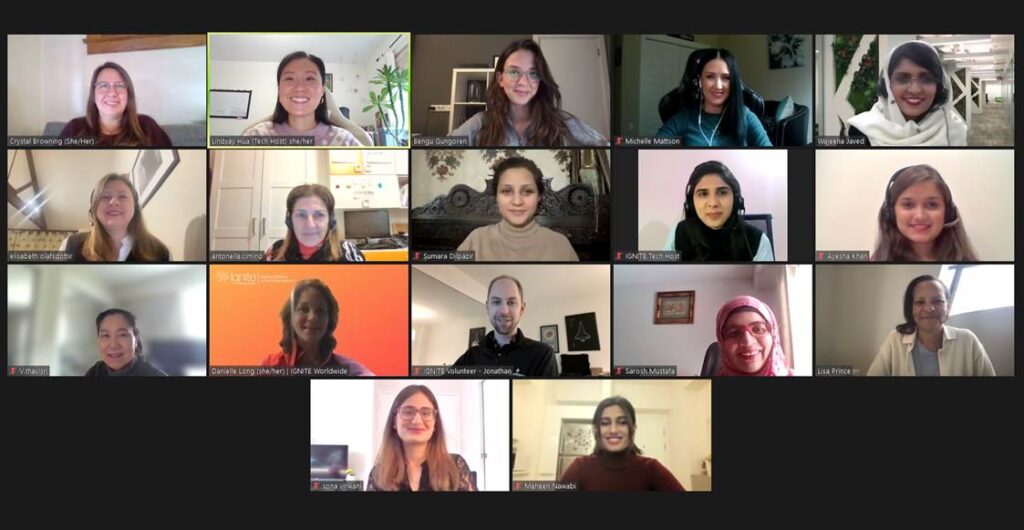 The students asked a handful of questions that the panel enjoyed answering:
When asked what motivated them to come to work every day, Elisabeth specifically called out her team, saying, "They're amazing, knowing that they're doing good for their customers."
A popular question was what degree to get to get a job in the STEM field. The panelists pointed out that although Computer Science and Engineering are obvious pathways into STEM, large projects require insight from everyone.  "When it comes to making a chatbot, interesting majors like philosophy and English can be really helpful."  There is a fundamental need for ethics in the growing field of AI.  "Just because we can make it doesn't mean it's a good idea," adds Elisabeth.
After this, the students moved into breakout rooms to experiment with three examples of machine learning:
The first exercise was a machine learning tool which allowed students to play rock, paper, scissors against it and learned from the patterns of their choices. Students who were able to win against the computer had to choose completely randomly.
The second exercise was a drawing exercise which relies on machine learning to guess what students have drawn in under 20 seconds. The model learns as it is used more and has millions of data points to draw from.
The final exercise was exploring an open machine learning tool from Google. This model can be taught to distinguish between two different classifications. From there, the tool can export the trained model, which makes it an interesting tool for beginners who don't have coding experience. Examples included the system identifying the sound of clapping versus the sound of a whistle and distinguishing between two different yoga poses.
After the breakout sessions, our panelists left students with a little advice:
Crystal: It's OK to not know your future. Don't lose your childish enthusiasm!
Elisabeth: Don't fear trying something new, take a growth-mindset approach.  Know that if you go into STEM, you'll be doing something different in a couple years' time anyway, with the field always evolving.
Sarosh: You have a lot of time, play around and experiment with your life. Enjoy your time as a kid and grow into what you want to be!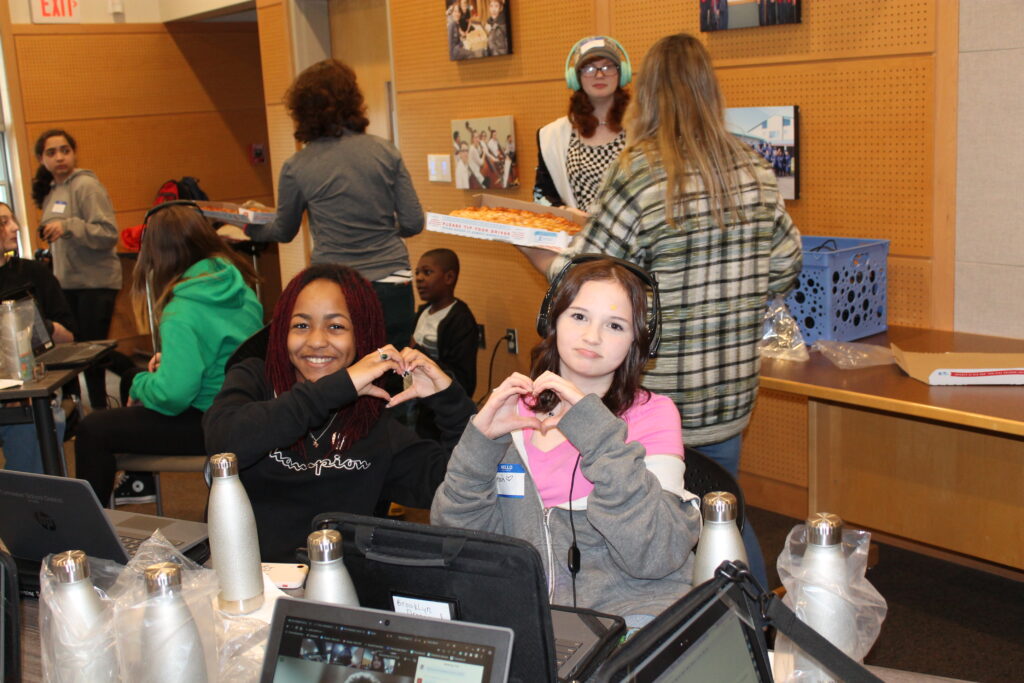 We would like to thank the group of volunteers from Afiniti including: Crystal Browning, Antonella Cimino, Bengu Gungoren, Lindsay Hua, Wajeeha Javed, Aafia Khalid, Michelle Mattson, Sarosh Mustafa, Elisabeth Olafsdottir, Sumara Dilpazir, Ayesha Khan, Vipapun Thavisri, Sona Virwani, and Lisa Prince.
After attending this event:
Here's what the students thought of the event:
"This event was very inspiring. It was fun to meet people and to experiment with AI." – 7th grade

"It was just amazing hearing about people who work in the profession I want to pursue. It was a great experience and it seems like being in STEM would be an amazing job." – 7th grade

"It was inspiring to hear the panelists' backstories and about how they found what they love to do. It was great learning how AI can help us go further." – 7th grade

"The games that we played were interesting. STEM sounds like a fun and interesting career." – 7th grade

"This was a great experience and it was really fun. I will definitely look into STEM further." – 7th grade

"The music we listened to inspired me to dance. It was helpful to learn you don't need to go to college to have a career." – 7th grade

"Today's event inspired me to explore STEM more and to not be afraid of failure. My big takeaways where how fun the games were and how smart AI can be!" – 7th grade

"I thought this event was really interesting. Learning how to program and teach AI was fun to learn about." – 7th grade

"This was a very good experience and I learned that STEM is very important." – 7th grade

"Today's event inspired me to come out of my shell and try new things more often." – 7th grade

"I liked learning about the speakers and what they do." – 7th grade

"Today I learned a lot and it made me want to work in STEM when I grow up." – 7th grade

"The panelist showed me that even normal people (good grades or not) can do great things. It was nice to learn from people who had done something good with their time and education, and who have a job that they are proud of." – 8th grade

"This event was quite fun and I learned a lot of new things about STEM!" – 8th grade

"This event let me know that I have more than one option for my future career. It makes me hopeful for my success in STEM. I learned how fun AI can be and I am excited to possibly pursue this in the future." – 8th grade

"One takeaway from this event was how diverse my options are when it comes to pursuing STEM. It also showed me that anyone can pursue a career in STEM, no matter who you are (gender, race, religion, etc)." – 8th grade

"This event taught me the choices I have in STEM. Mrs Michelle Mattson was very energetic and hopeful, she taught me that I don't need to rush myself. Another big takeaway I had was that to discover what I need, I just need to do my research." – 8th grade

"Today's event inspired me because I wanted to be a web designer long before this, but now I really want to take the steps to get there. My takeaways were to inspire other people, have a growth mindset, and be optimistic." – 8th grade

"Today showed me how to teach AI to learn how to recognize things." – 6th grade

"This event inspired me and showed me STEM is cool." – 6th grade

"Today inspired me to continue towards my dream of game design." – 6th grade

"Today's events inspired me to feel more confident about my plans in life. It also showed me that coding is quite fun, cool , and beneficial." – 6th grade

"This experience made me appreciate AI more and thankful to all the people coming up with new electronics." – 6th grade

"Today was really enjoyable and I had fun! I learned that there are more STEM jobs in the world than I thought there was." – 6th grade

"Today made me realize I like making AI do stuff that would never be really able to do myself." – 6th grade

"I got to learn more about how AI works. I really thought this was helpful." – 6th grade

"Today's event inspired me by showing that I have a chance of getting my dream career. It also inspired me by showing how many people are interested in STEM and how much can be improved in the world by just a single person. My big takeaway from this experience was that we all have a purpose and need to have a good mindset!" – 6th grade

"Today's event helped me feel different (in a good way) about STEM. It helped me understand more about how AI works. My big takeaways were that AI can be really helpful and it can be fun to play rock paper scissors with AI." – 6th grade

"This event was very fun and inspiring. Thanks for teaching me about STEM and how AI works and why it's fun!" – 6th grade

"Today has inspired me to take more of an interest in STEM and technology in general. My takeaways are that technology is an amazing resource and a great job opportunity." – 7th grade

"This event was very exciting and very enlightening. It helped me see how STEM helps in everyday life and helped me see how it is a key part of our daily life in small and big ways. After today, I would love to make a website and have AI be a big part of it. I would love to get a coding degree and I think it would help me later on in life." – 7th grade

"Today helped me learn more about AI. I didn't know just how easy it was to train AI before this – AI is easier than it seems. This made me see you can get a really good career in STEM." – 7th grade

"Today made me see that sometimes great people start out with not much, but they can turn it into something beautiful that no one would ever think of. Every person can do something great, but they must believe in themselves and have confidence. It made me see I can do anything I can set my mind to." – 7th grade

"I thought this event was really great. I loved learning more about AI and what apps I could use for AI. The volunteers did a really great job explaining things and walking us through step-by-step." – 7th grade

"This event got me excited for the future because AI is growing so rapidly. STEM is a great industry to go in for anyone!" – 8th grade

"Today inspired me because the panelists were very confident in the STEM field. I am inspired to keep course on my path in being a computer scientist, and to be a really good video game designer. The takeaways for me were to always feel confident in what you want to do. I feel thankful for the people who have volunteered their time to help us in this event." – 8th grade

"This event inspired me to be more involved in the STEM industry. I feel after today's event that I want to do more programming and potentially create a game before the end of the school year. The big takeaways I had today were that teamwork is very important and that IT is a very exciting industry. I hope to be able to pursue my goals in this field." – 8th grade

"Today inspired me because the panelists seemed to love their jobs and are happy. I already love science, but it's nice to be around people who share a similar interest in STEM." – 8th grade