On February 16, 2023, IGNITE Students at Todd Beamer High School in Washington welcomed STEM professionals from Amazon Web Services (AWS), ESM Consulting Engineers, and the University of Washington for an IGNITE Panel Event.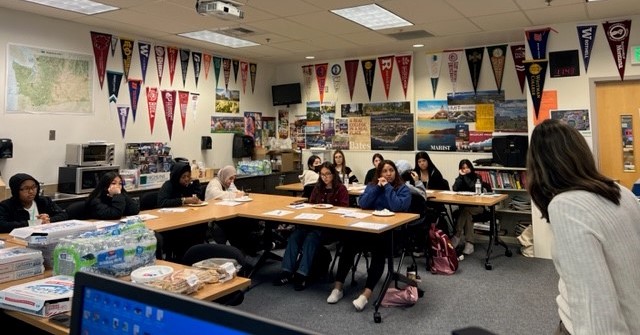 The panelists included:
Shaude' Moore, BSHS, MBA, EdD Candidate, Global Program Manager at Amazon Web Services (AWS),is a Federal Way Public Schools graduate. When she started her position, she was the only woman in security on the West Coast—eight years later, there are now many women in lead roles supporting physical security operations globally for her organization. Shaude' hopes to inspire more equity in her division through sharing the importance of diversity and inclusion. She holds degrees in human services and business administration, and she has had the flexibility to be in school throughout her career, so much so that she is currently a doctoral candidate.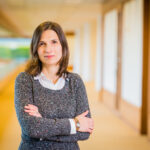 Laura Bartenhagen, Principal I Civil Engineer at ESM Consulting Engineers, holds 24 years of industry experience in the engineering field. She shared the benefits of engineering with the students and reflected on the many possible pathways within the industry.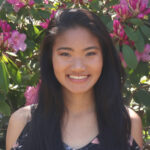 Marcella Huang is studying Computer Science at the University of Washington and has interned with CodeStream Studios and Microsoft. She has always enjoyed art and creating things, so in school, she started looking for an outlet to use art to impact people. In college, she's taking classes where technical skills and design/creativity are mixed together. Marcella shared that she struggled with reading retention throughout school, so she learned to adapt by reading out loud and forming study groups. Marcella's advice was that everyone learns differently; go at your own pace and take care of yourself.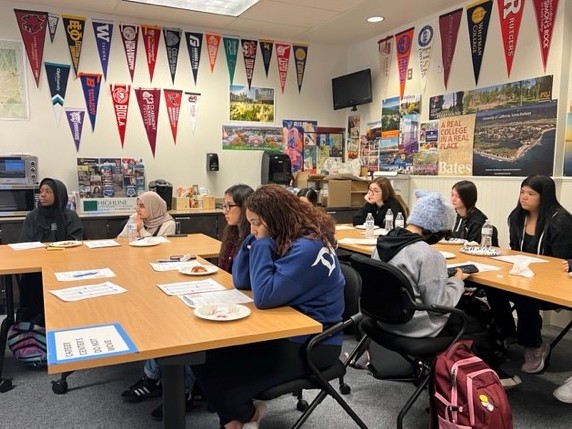 During the event, the panelists shared the following advice with the students:
Take time to job shadow or sit in on a class and see if that program is right for you.
Check out what clubs are offered at the schools you are deciding between.
It is okay to change programs or areas of study.
Students asked the panelists the following questions:
How did you decide what to study?
How much did it cost to go to college?
Does your company offer job shadowing or internships?
Does your company offer paid maternity leave, and for how long?
What kinds of classes should I take if I am interested in mechanics and engineering?
The Q&A portion of the event was impactful to the students. They became much more engaged and they all respected each other's questions. It was apparent that they valued the feedback that was offered. It was inspiring to see them become more interested in STEM and consider registering for more CTE courses.
Thank you to the IGNITE Volunteers Shaude' Moore, Laura Bartenhagen, and Marcella Huang, for sharing your careers and stories with the students! Additional thanks to the Todd Beamer High School students for their enthusiasm and participation in this event!
After attending this event:
Here's what the students thought of the event:
"This experience was inspiring, motivational, and amazing. Learning about other women's opportunities gives me the motivation to pursue what I want to do without guilt or hesitation. Working in STEM empowers women!" – 9th grade

"The panelists' positivity and their commitment to taking their time to explain my questions in depth were very appreciated." – 11th grade

"I was interested in bioengineering, and hearing these women talk about their jobs has helped make me feel more confident. I was very inspired by what they accomplished and the information they provided." – 9th grade

"This event inspired me because I believe that women are very underrepresented in STEM and this event made me feel better about pursuing a STEM career. A takeaway from today is that there are a lot of different STEM careers." – 9th grade

"Today's event helped me better understand the opportunities and resources I have. It helped me know that I am still able to continue my passions outside of my preferred field in STEM. My big takeaways were that there are a lot of big opportunities and different jobs available for girls in STEM. I loved how each panelist acknowledged that at first, they didn't know what they wanted to do until they got to college – which was very reassuring." – 12th grade

"I am inspired to explore every option in college that I can. I am also inspired to learn as much as possible about STEM careers. I am very grateful for the knowledge that was shared, and I am very interested in STEM. I also have a better understanding of life after high school and feel a lot less stressed about choosing a career path." – 12th grade

"I think this event helped me understand the work that goes into being a woman in STEM. Today taught me that whether or not the odds are in your favor, do it anyway." – 9th grade

"It was inspiring to see how many women succeed in STEM." – 9th grade

"This experience changed my expectations of STEM." – 9th grade

"I liked hearing the panelists' experiences, and it made me more interested in STEM." – 9th grade