On February 23, 2023, IGNITE Students from Mill Creek Middle School in Kent School District took a field trip to T-Mobile's Tech Experience Center in Bellevue, WA. They were immersed in technology from the moment they stepped off the bus, with a drone flying overhead to greet them!
As they entered the Tech Experience Center, students got to watch the drone's video footage and see themselves waving to the camera. Then, Candice Boyd and Elizabeth Zhang kicked things off with an introduction to wireless and 5G, which powers the T-Mobile network and all the cool technology they would explore throughout the day!
After a quick overview of programming—the computer languages that tie everything together—students got a chance to try it for themselves. They split into groups with the support of T-Mobile mentors Henry Li, Nguyen Duong, Rowan Andruscavage, Elizabeth Zhang, and Woody Sellers and learned how to code robot cars, which they quickly started racing around the room!
Next, they visited demo stations to learn about more exciting applications of 5G beyond the mobile phone, including robotics, drones, augmented reality, and hydroponics. It was helpful for students to see real-world applications of some of the elements of programming and coding they are familiar with, and also learn about new realms they had never considered before!
After an eventful morning, everyone was excited to see pizza arrive. While they ate, students heard from two women who work in different areas of STEM at T-Mobile: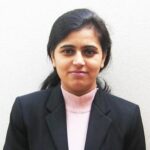 Kavita Jaswal, Manager, Systems Architecture Engineering, never imagined she would be an engineer. As she advanced beyond elementary school, math and other subjects like physics and chemistry seemed boring and difficult to understand. Thankfully, she had teachers who helped her and showed how the complicated concepts would apply to practical uses. Now, Kavita has two daughters and would love for them to have a career in STEM! She loves the possibilities of a STEM career; from building things from software, to huge bridges, to creative fields like making graphics, movies, music-mixing, to managing projects – the options are endless!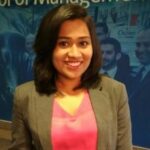 Ekta Bauva, Sr Engineer, Software, hails from Mumbai and always loved Mathematics as a child. Her interest in problem-solving grew as she learned Vedic Mathematics in Elementary school. It helped her play with numbers in a quick and interesting fashion and participate in Olympiad competitions. Ekta wanted to become an engineer after she started gaining knowledge about Computers during her middle school. The possibility of reaching the world and solving problems right from the desk of her home excited her. Currently, she is part of the Local Society of Women Engineering committee that focuses on empowering women for a STEM career.
The students asked questions about the speakers' educational and career journeys. The panelists emphasized that STEM is a field with many different types of jobs and encouraged students to explore their interests to find what motivates them!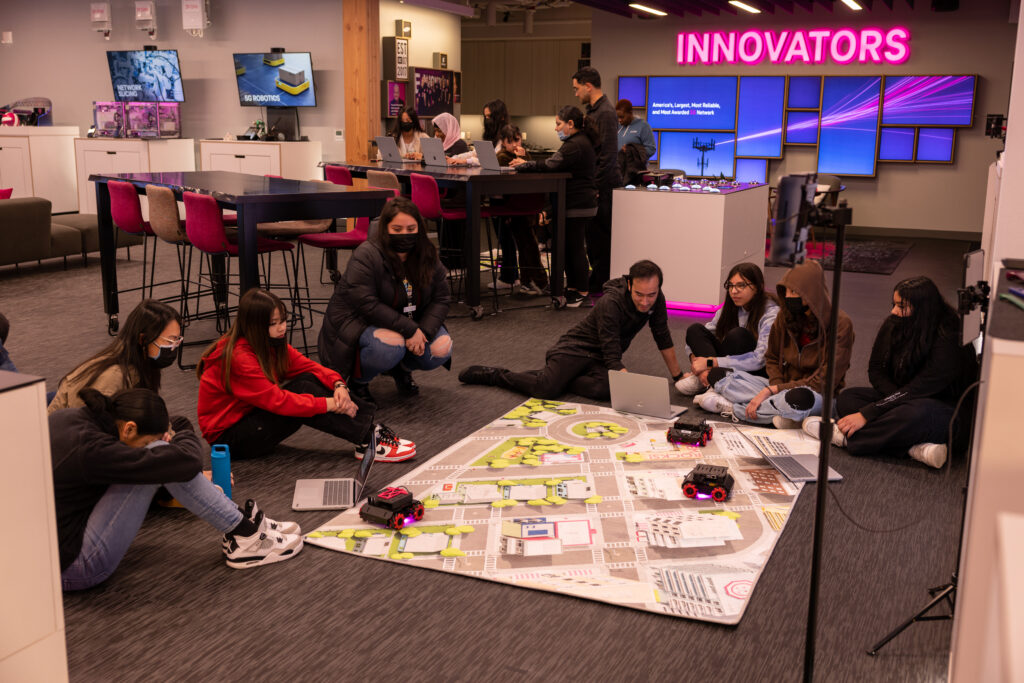 Thank you to the amazing T-Mobile volunteers for introducing students to new opportunities in STEM and making the industry feel more accessible. THANK YOU to Candice Boyd, Beckie Stark, Henry Li, Nguyen Duong, Rowan Andruscavage, Michelle Balatico, Elizabeth Zhang, Kyle Hokenson, Ekta Bauva, Kavita Jaswal, and Woody Sellers.
After attending this event:
Here's what the students thought of the event:
"The event made me realize the possibilities for the future and how far we have come from the past. It also showed me that the community of women in technology is growing. I was amazed to learn that we could remotely control robots to work in our place while we're at home. It's pretty amazing." – 7th grade

"I feel more confident about pursuing my passion, and I also feel like I have more time to choose a career. First off, I would love to thank everyone on this field trip for being amazing. Second, I now understand the importance of STEM." – 7th grade

"This experience allowed me to see that engineering provides many options. It inspired me to consider looking further into STEM because there are many women working and willing to support us if we go into this field." – 8th grade

"This event inspired me and allowed me to experience new things. It was fun!" 7th grade

"Today's event led me to make a decision about my future. It was a nice experience and I am going to remember this because it was really cool." – 7th grade

"Today's event made me believe that everyone can do things, even if it's difficult. It also taught me that the world is big and the creations are too." – 7th grade

"This event inspired me to be more open, after all, it's a world of many possibilities. The world is a big place, so pursue your dreams." – 7th grade

"At today's event, I felt very inspired to start coding my game. I felt this way because of the education shown to me." – 8th grade

"The number of different things you can do with technology was amazing. This event inspired me to try to come up with ideas to help technology advance faster. I learned that you don't have to know advanced math to work with technology, and art can play a role in helping technology grow." – 8th grade

"I learned that you don't always need math to get a good job." – 8th grade

"Today's event inspired me to study for a career I actually like and not to be scared to try something new. The whole experience was fun." – 7th grade

"It inspired me to learn that there are different ways to start a job, even if it's not the one you initially intended. I didn't realize that T-Mobile manufactures Samsung phones, and I didn't know what 5G is, but now I do." – 7th grade

"This event inspired me to pursue a career that can be helpful to others and myself. I remember the cars that were moving around – it was so fun to see them move with codes." – 8th grade

"Today's field trip was the greatest I have ever had, and I learned so much about technology. Everything was amazing; it was all so awesome." – 7th grade

"After attending today's event, I feel more optimistic about pursuing a career in STEM. I found it very interesting. Some big takeaways for me were all the technology involved. Out of all the things we did today, programming the rovers was the best, and I learned a lot during the rotations." – 7th grade

"The people were nice, and there were fun activities." – 7th grade

"The event was good, and I liked it. I especially enjoyed learning about the cars and coding." – 8th grade

"I got to know more about coding and learn about each team member's role and how they got into STEM. What I enjoyed and learned the most was coding." – 8th grade

"I learned that drones are used to help find people." – 7th grade

"It inspires me to know that I can study what I like and still be able to work in the STEM field. I learned interesting facts about technology and also listened to stories about how many workers at T-Mobile fulfilled their dreams." – 7th grade

"I enjoyed everything that they showed, including the technology and their explanations, and I also learned a lot. The event covered several interesting topics, such as how the signals of devices work, how to learn about drones, how water can be used in technology, and the applications of robots." – 7th grade

"Pues ami me gusto por loque en señora y tambien loque isimos y 10 que en señaron aser." (English Translation – "I liked what they taught, what we did, and what they taught us to do.") – 7th grade