On Thursday, March 16, 2023, IGNITE Students from Decatur High School had the opportunity to meet and learn about women in STEM from panelists with careers at various tech organizations, including Amazon, Boeing, and Microsoft.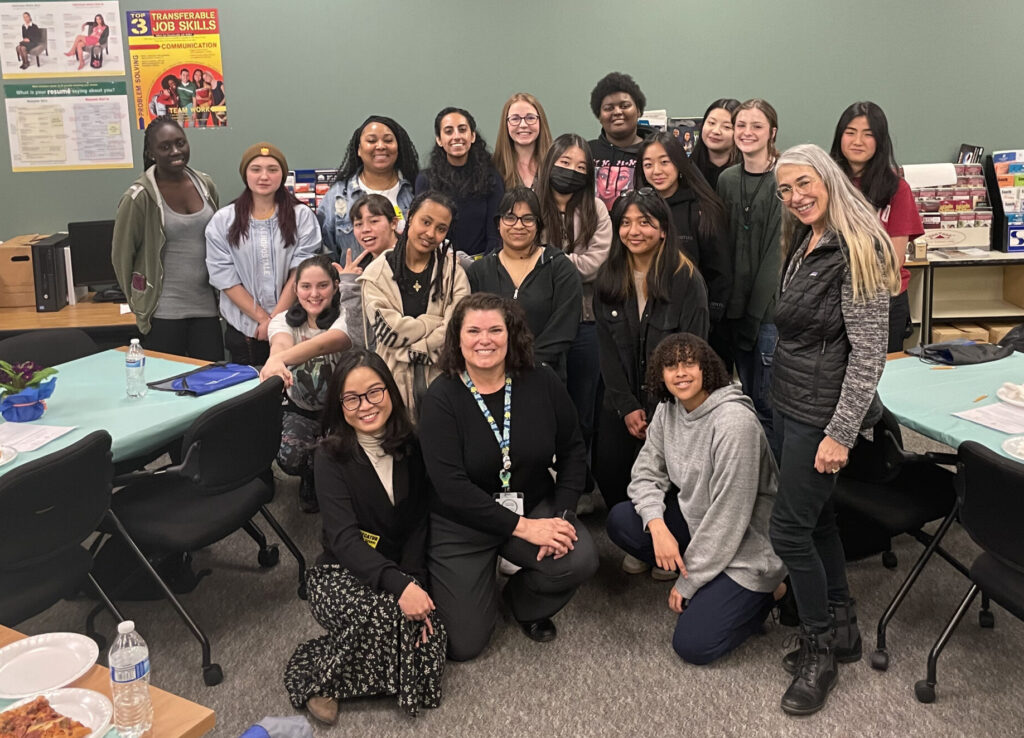 Through the panelists' personal stories and the Q&A segment of the event, students learned that they can graduate or work in different industries and still be able to get into a STEM field. Additionally, they emphasized that as women in the tech industry, it's important to speak up and stand up for yourselves as well as others when you feel that your voice is not heard or you are being mistreated. It's also important to bring your true self to the job.
Shaude' Moore, Global Program Manager at Amazon Web Services, is a Gator, "coming back to Decatur feels like going home," she said. Shaude' empowered students to be persistent in their careers and not to be afraid of raising their voices.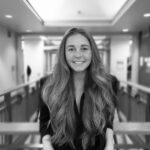 Caroline Young, Market Analyst in Sales and Marketing at Boeing, stressed how important it is for women to advocate for each other, especially when encountering uncomfortable or challenging work environments. Building a community of support keeps women in Corporate America and supports women entering the C-suite. Additionally, asking the right questions can be a superpower; it can be scary to speak up, but diversity of thought is important.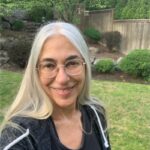 Valerie Olague, (retired) Sr. Program Manager at Microsoft, shared her nontraditional career path; she first went to school to become a photographer, then went back to school to further her education in physics. After over 30 years in the tech industry, she is now enjoying her retirement.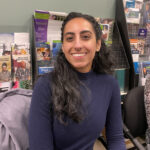 Ivneer Gill, Cybersecurity Analyst at Murphy & Associates (Microsoft), is a first-generation college graduate and the first female working in the tech field in her family. She described her job as an ER for cybersecurity, where her team triages security alerts, problems, and issues.
After hearing personal stories from panelists, students had a chance to ask questions:
What physics books do you recommend?
How were you treated when you first got into the field?
How do you know what field to go into after high school?
What are some skills that tech companies are looking for?
Any summer coding programs that you recommend?
The panelists shared that it is important to be an observer when starting any job. It is a time when you need to be an active listener and proactive learner by asking many questions to get immersed into the team you are a part of. There are also many soft skills that you need to practice in addition to the hard technical skills for the job. The panelists advised students to learn how to communicate effectively, write powerfully, know how to problem solve, and be able to work well with others in team settings.
Some additional advice given to the students included:
It's ok to be yourself, even if it feels uncomfortable or you feel vulnerable at first.
If you have a passion for something, then go for it!
Thank you to the IGNITE Panelists, Shaude' Moore, Caroline Young, Valerie Olague, and Ivneer Gill, for sharing their stories and careers with the students, and to Event Recorder Tran Pham for her work capturing the event through photos and notes. Additional thanks to the students of Decatur High School for asking such engaging questions and participating in the event!
After attending this event:
Here's what the students thought of the event:
"This inspired me to pursue my interests, rather than choosing a career that's deemed more suitable for women. Anything is achievable if you believe in yourself. Don't let others dictate your choices or limit your potential." – 12th grade

"Each of the volunteers broadened my horizons with their non-traditional career paths, inspiring me to keep exploring STEM. My biggest takeaway was that the STEM fields offer diverse opportunities, and I can start from any point to pursue them." – 11th grade

"I met five strong women who shared their struggles, upbringing, and the steps they took to achieve their careers. Their stories taught me to never be afraid to use my voice, ask questions, and never let anyone tell me otherwise." – 12th grade

"It was inspiring to learn how you can work towards what you believe in and achieve your goals in the future." – 12th grade

"I enjoyed hearing about the different paths people took. It was great to hear from diverse voices." – 11th grade

"I was inspired by how each panelist tried different clubs to find what they enjoyed. It was empowering to see how girls can excel in any area they choose. Don't hesitate to ask questions, and it's never too late to discover your passions." – 11th grade

"I respect the tech industry, but my preference lies in the mechanical and physical aspects of the trade. These exceptional women have invested a considerable amount of time in discovering their best-suited roles. We also have ample time to explore and determine what's best for us." – 11th grade

"This event inspired me to embrace my true self and not let others bring me down. I appreciated how comfortable we all were with each other. My biggest takeaway was that they motivated me, even if my career isn't in STEM. Their stories encouraged me to pursue sonography." – 12th grade

"I enjoyed meeting the women in the tech industry and hearing about the hardships they overcame to get where they are. They are living proof that successful women can make a difference in the world and in the industry. Taking typing and coding classes can be highly beneficial, and it's never too late to switch careers or majors." – 9th grade

"It was fun and inspiring to listen to everyone's stories. It was encouraging to hear that pursuing a math major is a worthwhile pursuit." – 12th grade

"I thoroughly enjoyed listening to the panelists speak about their experiences. It gave me hope and boosted my confidence. Their stories highlighted the significance of self-confidence, being true to yourself, being an ally, and exploring different options." – 9th grade

"This event sparked new ideas and provided me with several options to research, helping me identify my passions. I gained deeper insights into STEM and the people who work in this field. It made me realize the vast opportunities available to me through STEM education and careers." – 9th grade

"This event helped me to see that I don't need to know exactly what I want to do. It also showed me more people are interested in STEM than I thought, and you can get into internships, programs, etc." – 9th grade

"This event inspired me to try and pursue my love for science and showed me that internships are available." – 10th grade