On March 23, 2023, Microsoft leaders hosted an IGNITE Field Trip event and mentoring lunch to inspire IGNITE Students from Thomas Jefferson High School to pursue STEM-focused careers. Microsoft is passionate about ensuring students are given equal opportunities to build and work on global and diverse teams, which ultimately leads to better inclusive products, business outcomes, and customer success – fulfilling Microsoft's mission to empower every person and every organization on the planet to achieve more.
During the panel, the speakers shared real-world stories of learning and growing, the importance of networking, being resilient, always believing in yourself, and living a life empowered!
After the speaker panel, the students were joined by mentors and were escorted on a campus tour of the Microsoft RedWest campus, to give them a feel for the inclusive culture. The IGNITE Students and mentors networked during lunch, sharing questions and lessons learned, and receiving professional advice as the students begin to focus on their next steps completing high school and early career planning.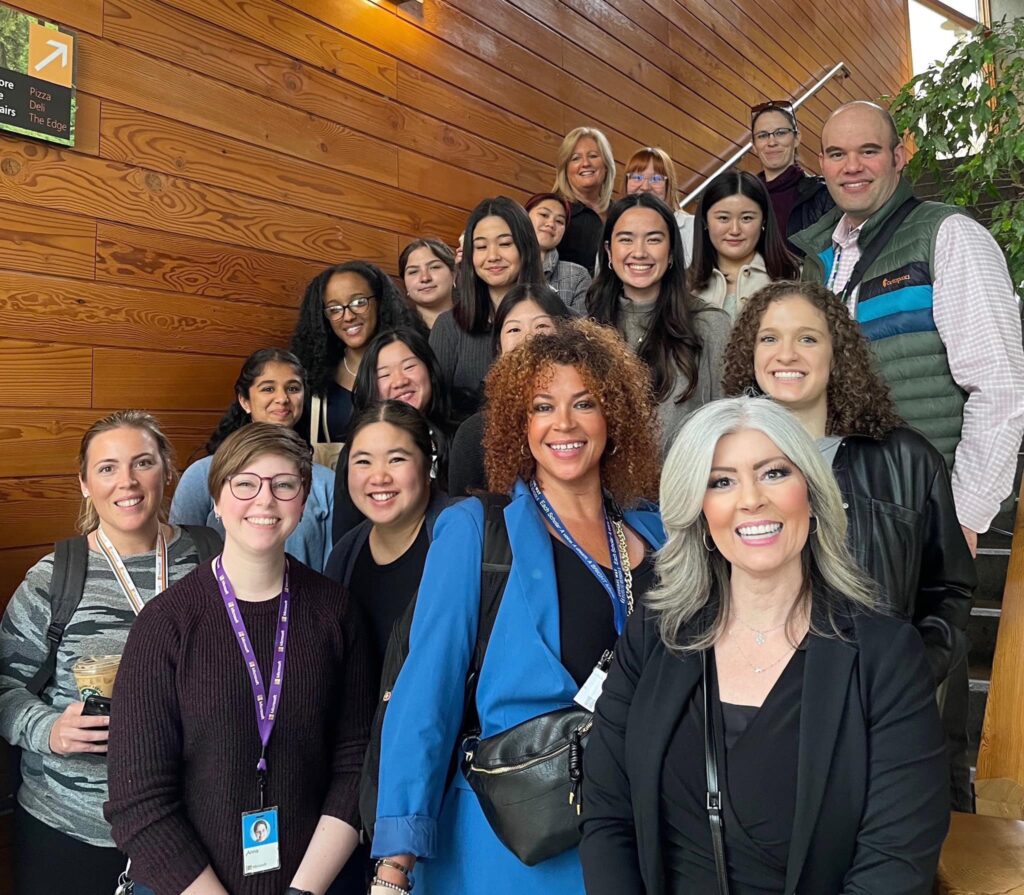 Many thanks to the volunteers who informed and inspired the students throughout the day – Angela Stone, Anna Tatistcheff, Cathy Lai, Femi Osinubi, Grace Zheng, Jenna Schwartz, Krutika Sheth, Lori Longthorne, Robin Smith, Matthew Kerner, Nikol Vladinska, Satish Thomas, Sherri Farrell, and John Kelliher. A huge thank you to Charissa Eggleston, Joy Dickson, and Stephanie Welch from the Federal Way School District for all your amazing support given to the students and for supporting the IGNITE mission over the years.
After attending this event:
Here's what the students thought of the event:
"Talking to several different people in the tech industry and their different pathways helped me feel like reaching a career I want is actually attainable. It was also inspiring to hear people being very supportive of women in the tech industry." – 12th grade

"This experience inspired me to try new things and get out of my comfort zone. It was great to meet many of the people at the event who came from different places and experiences. It showed me that everyone has a chance and you should never give up." – 11th grade

"This event taught me more about STEM. I learned that sometimes rejection isn't a bad thing. I am definitely more interested in STEM, especially in Computing." – 12th grade

"Learning about different careers was really enlightening. Meeting the panelists and how they got to where they are today was fascinating." – 9th grade

"Today's event inspired me by allowing me to understand that there is more to programming in tech based jobs. You can get a degree in something else other than computer science and work at a tech company." – 12th grade

"This trip to Microsoft inspired me to be confident in my future, even if I am undecided. It also made me think that you can major in many different things and still end up in a STEM related career." – 12th grade